A high-flying property developer whose life came crashing down when the motorized paraglider, or paramotor, he was piloting plummeted 200 feet from the sky vows he will be back on his feet by next summer, despite doctors' warnings that he will never walk again.
---
An accomplished pilot, since he first took to the skies in a paramotor three years ago, Justin Agouzoul, 47, of Pimlico, central London, has flown for over 700 hours, which made his crash in a village outside Uffculme, Devon, England, on April 18 this year all the more shocking.
"I reached 200 feet, then looked over and the left hand side of the wing had completely collapsed," Justin, who is single, recalled. "I thought I was a goner."
Landing in a nearby field – the £10,000 (~$12,870) paramotor "completely knackered" – a neighbor called paramedics and Justin was airlifted to Devon's Derriford Hospital, where, after a nine-hour operation, surgeons said he would "most likely never walk again."
But Justin, who is now living alone in an accessible apartment, with physiotherapists visiting three times a week, is determined to raise £35,000 (~$45,000) through GoFundMe by Christmas, for up to six months of specialist neurological physiotherapy treatment in India to help him walk again.
"When the doctor told me the prognosis back in April, I looked him straight in the eye and said, 'Just watch me – I'll walk again.'" Justin claimed.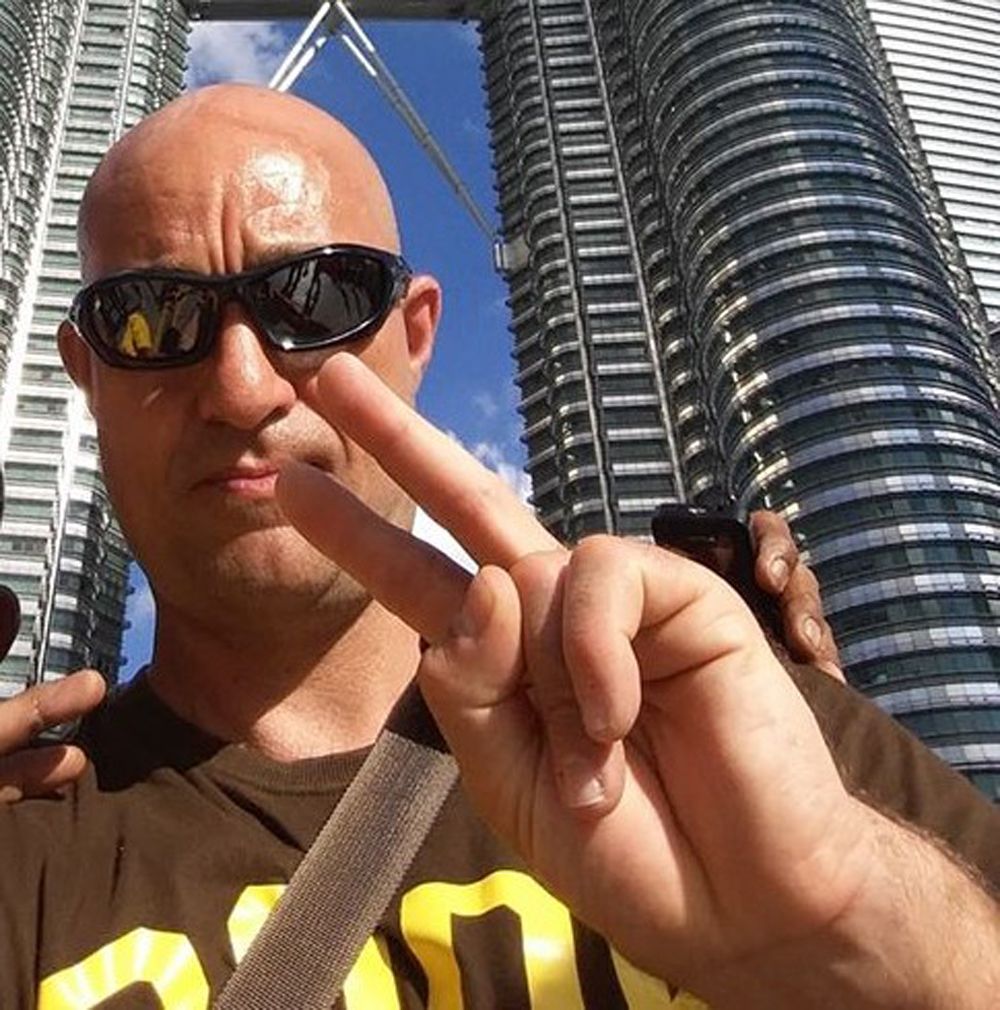 Justin before the accident (PA Real Life/Collect)
"Six months later and, after rehab and regular physiotherapy, I'm in a wheelchair daily and able to stand up with the help of a Zimmer frame," he continued.
"The kind of live-in rehabilitation I need just isn't available on the NHS and to pay for intense neurological physiotherapy here in the UK would cost four times as much as in India – I just haven't got that kind of money.
"I know I've got a long way to go, but I've already come so much further than anyone could have believed."
Justin, who has taken a step back from the property developing business he runs, first fell in love with paramotors – a powered aircraft which uses a motorized propeller attached to a backpack to enhance speed while paragliding – when he spotted one in late 2004 while on the roof of a property he was renovating in the south of France.
"I heard the engines before I saw them in action and as I tried to figure out what the noise was, I looked up and saw these blokes flying over into the distance and thought it looked amazing," he said.
"Over a decade later I spotted a YouTube video of paramotors that reminded me of the experience, and I knew this time around I had to try it."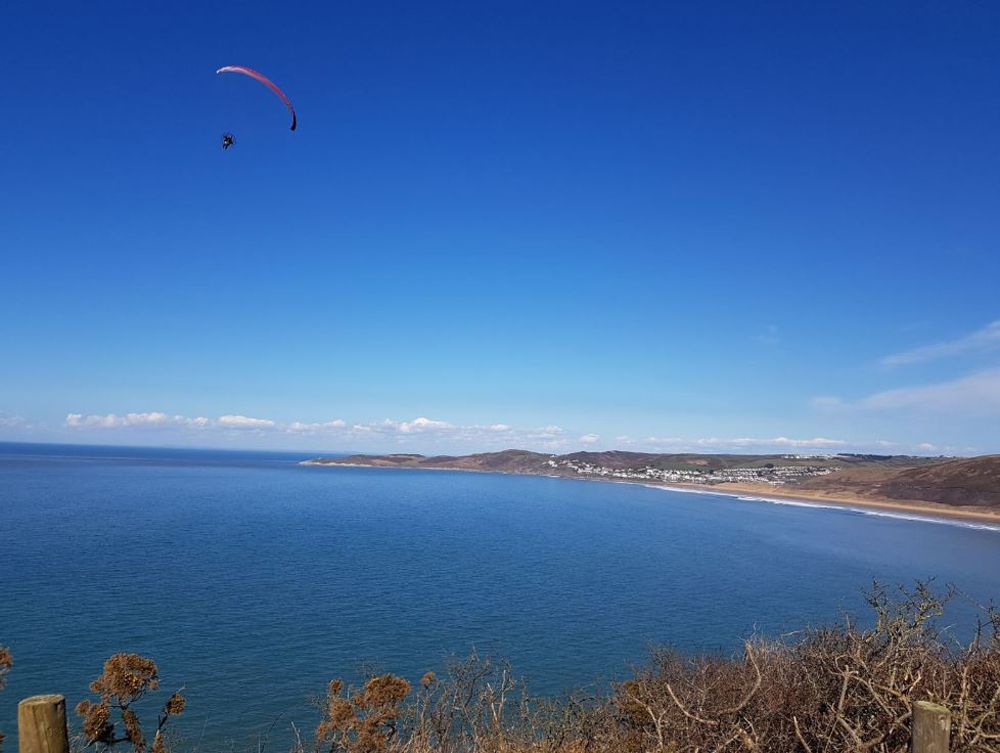 Justin paramotoring (PA Real Life/Collect)
Paying £1,000 (~$1,287) for a paramotor training course in Colchester, Essex, in June 2016, Justin spent two weeks on the ground learning the basics, before taking his first trip into the sky.
"The first time I got into the air properly I knew this was going to be something I'd do for the rest of my life," he said.
"I can't quite explain it – the freedom, the views, the buzz of flying above the clouds."
For the next three years, Justin would spend as much time paramotoring as he could, squeezing in flights in nearby fields or beaches before heading to the renovation site he worked on.
"I bought the paramotor straight after completing my training," Justin said. "All the different components – the propeller, netting and cage can all fit in a sports bag – while the engine is roughly the size of a kitchen pedal bin.
"Sometimes I'd wake up, head to a nearby field, before flying off to the coast for breakfast then heading back."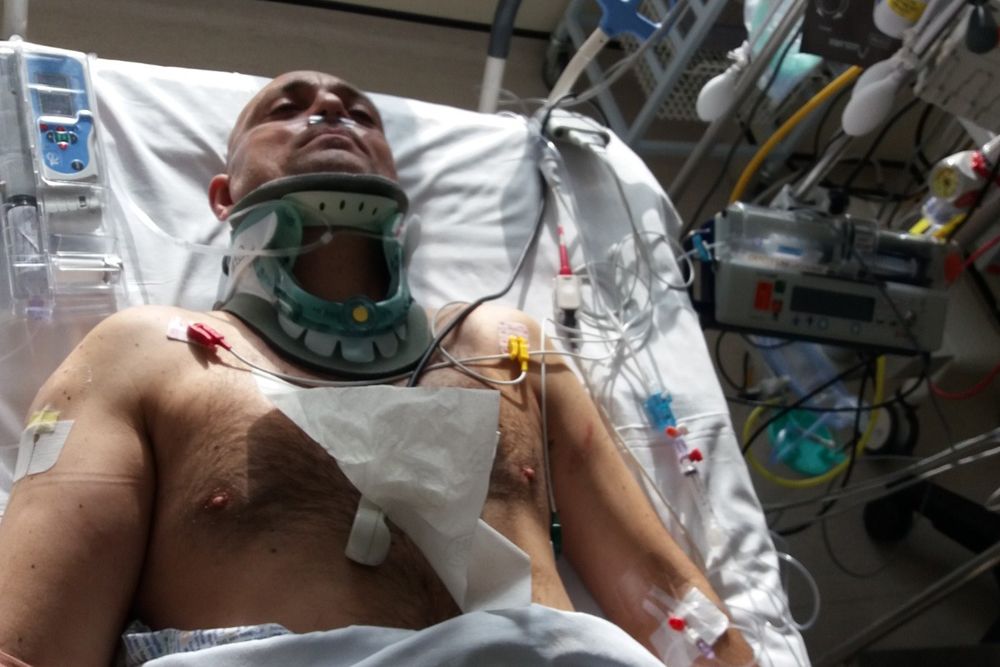 Just after his nine-hour operation (PA Real Life/Collect)
"All you need is your car with the paramotor stashed away in the boot and to find a suitable place to take off from," he continued.
"They can be flown at any height, the record is about 25,000 feet, and once I was soaring with a flock of eight buzzards at about 1,500 feet for 10 minutes.
"It was completely unforgettable – the nearest thing to being a bird."
But, his paramotoring career came crashing down on April 18 when, while working on a project in Uffculme, Devon, he decided to head out flying.
He recalled: "By the time I reached 200 feet I felt myself go light in my chair and looked up at the left-hand side of my wing and it had completely collapsed.
"Then I glanced at the right and that had collapsed, too."
"The next thing I knew I hurtling towards the ground and in a split second I was in horrendous, unbearable pain," he continued.
"Luckily a neighbor came running over and stopped the engine before calling the emergency services."
Cut out of his clothes and airlifted to Derriford Hospital Justin woke up after a nine-hour operation to devastating news.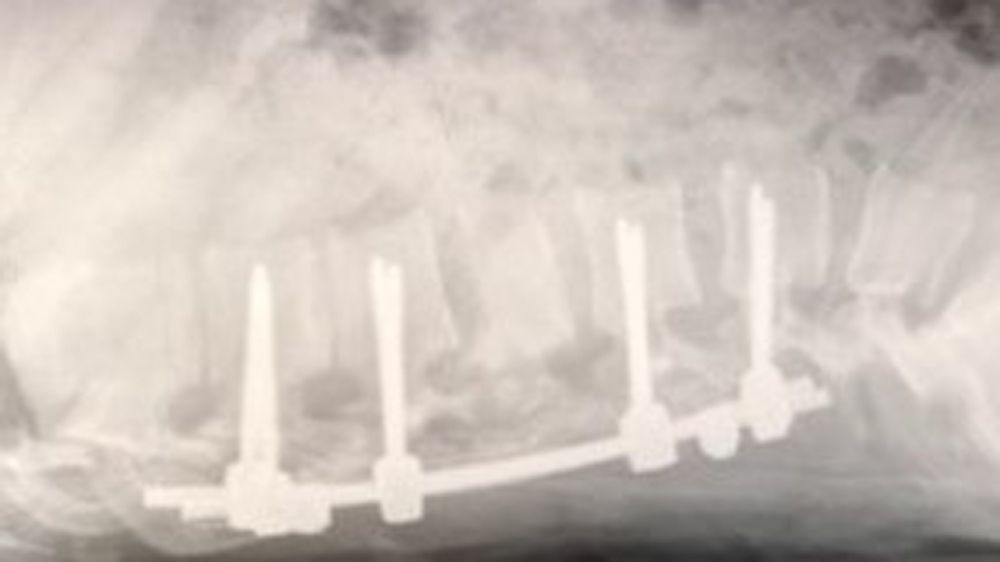 X-ray scan (PA Real Life/Collect)
"Doctors told me I'd broken my back in four places, punctured one of my lungs, broken six ribs and ripped a major artery in my stomach, which resulted in me losing four pints of blood," he said.
"They told me they'd managed to set the spinal break with two large titanium rods, running down the middle of my back to my lower back.
"I asked if they thought I'd be able to walk again and the doctor turned to me and said it was, 'highly unlikely."
"Despite hearing all that, they said the operation had been a success and I guess in a way they were right – I was alive," he added.
After a month recovering in Derriford Hospital, Justin was transferred to Salisbury District Hospital, in Wiltshire, to start rehabilitation, seeing a physiotherapist three times a week.
"I had to relearn how to look after myself from scratch," he explained. "How to sit up, how to wash myself – I felt like a jellyfish."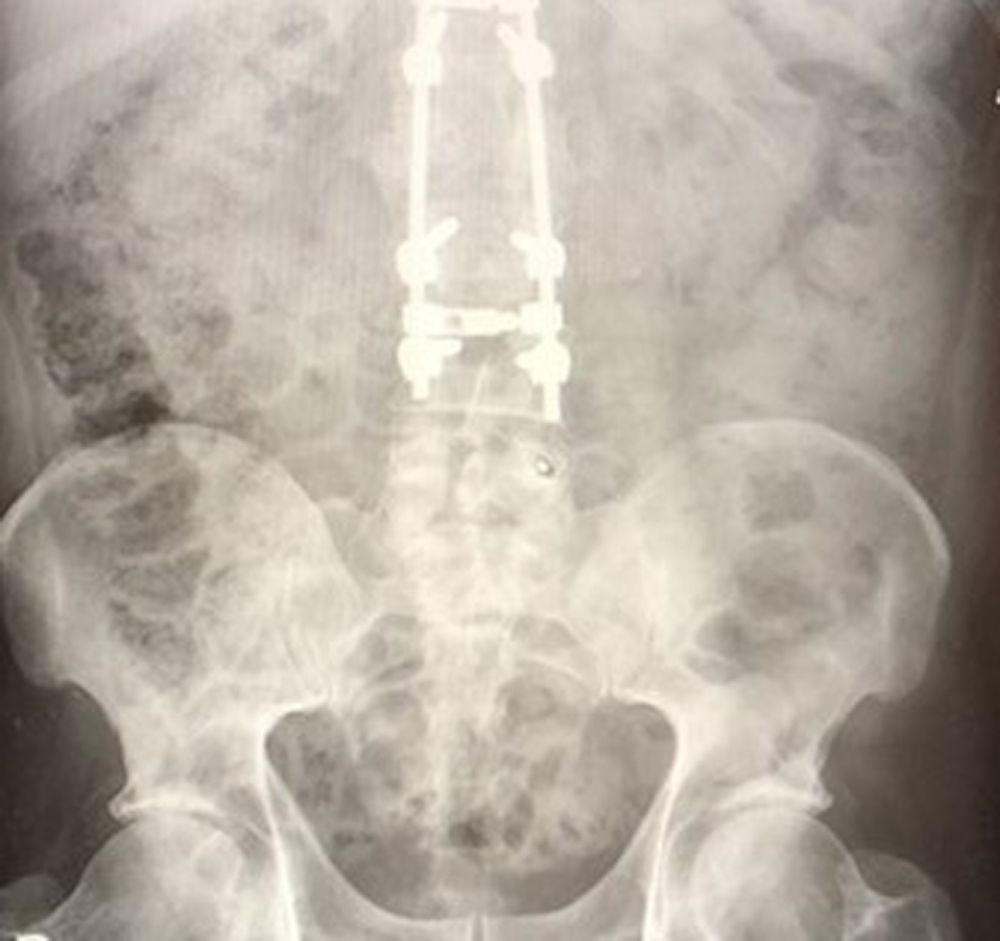 X-ray scan (PA Real Life/Collect)
"As the weeks progressed, I was able to lift myself out of bed with a sling into a wheelchair," he continued.
"It was hard to get used to at first – the wheelchair – but it's something you eventually accept."
Far from dampening his enthusiasm, the thought of paramotoring again has provided Justin's motivation to recover.
"I used to watch all the posts of the paramotoring community online as a form of healing," he said.
"The whole community have been really supportive and helped motivate me through it all.
"I'm desperate not only to walk again but to fly again. This was my passion and I used to spend any spare time flying – if the weather permitted."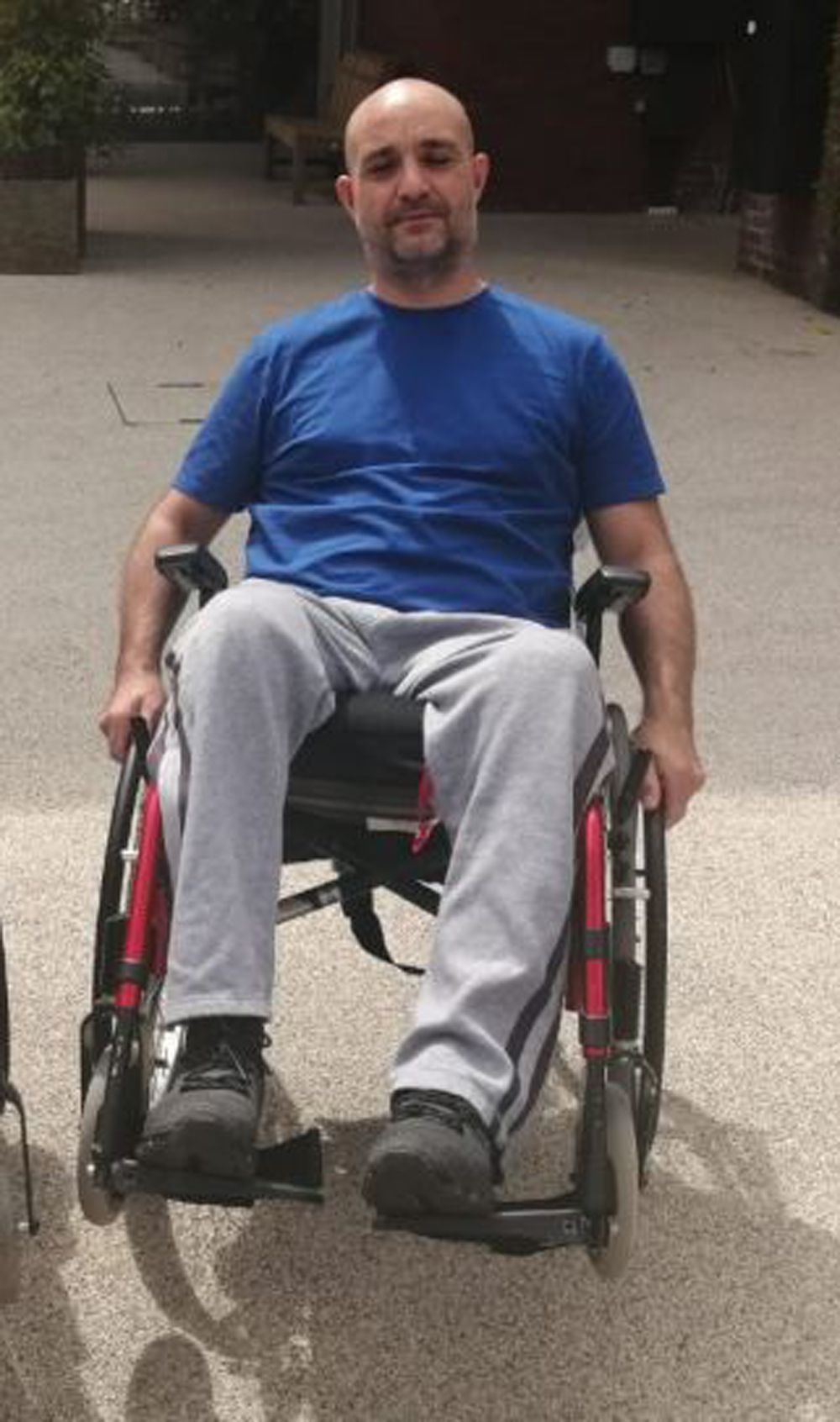 Justin is raising £35,000 for private physiotherapy abroad (PA Real Life/Collect)
After three months in rehab, to doctors' amazement, Justin was able to stand up and walk a short distance with assistance.
"Everyone was gobsmacked when that happened. They couldn't believe the point I'd reached," he recalled.
"My physio told me it should be impossible because of the bones I'd broken, but here I was."
Discharged from hospital on September 16, Justin has since moved into an accessible apartment, where he continues to have physiotherapy up to three times a week.
"I've gone from being told I'd never been able to walk again to standing on my own two feet – but I've still got so much further to go," Justin added.
Now hoping to raise £35,000 for specialist treatment in India, Justin is determined to fly again.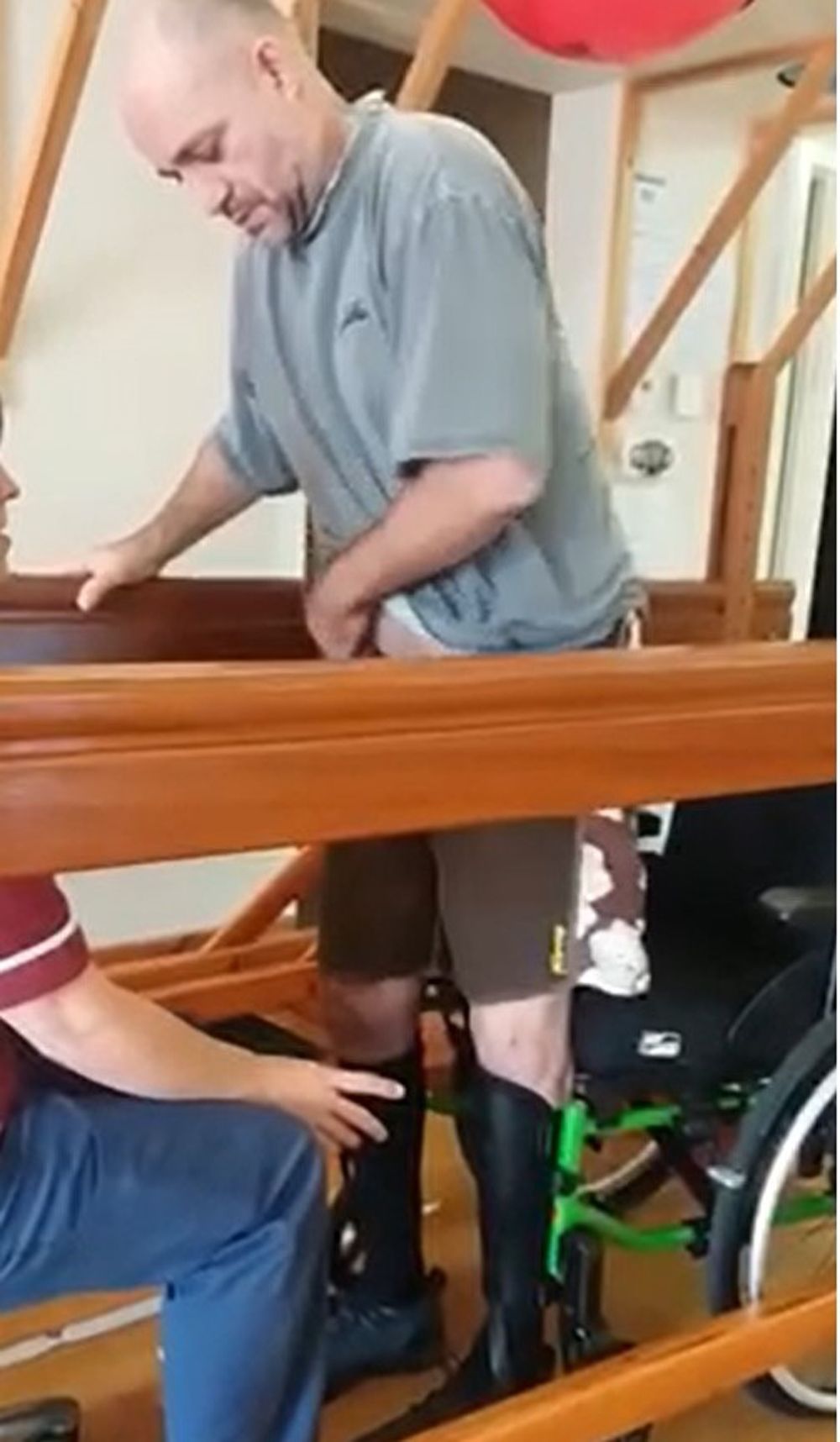 Justin was told by doctors her would never walk again (PA Real Life/Collect)
"I've found a specialist neuro physiotherapist clinic and I want to head over there for three to six months of intense treatment," he said.
"The NHS have been brilliant, but we all know how tightly pressed they are for funding and I'm worried that without outside help I won't get to where I need to be.
"As it stands, I'm still confined to a wheelchair and although I can stand up on my own I'm nowhere near walking unassisted yet."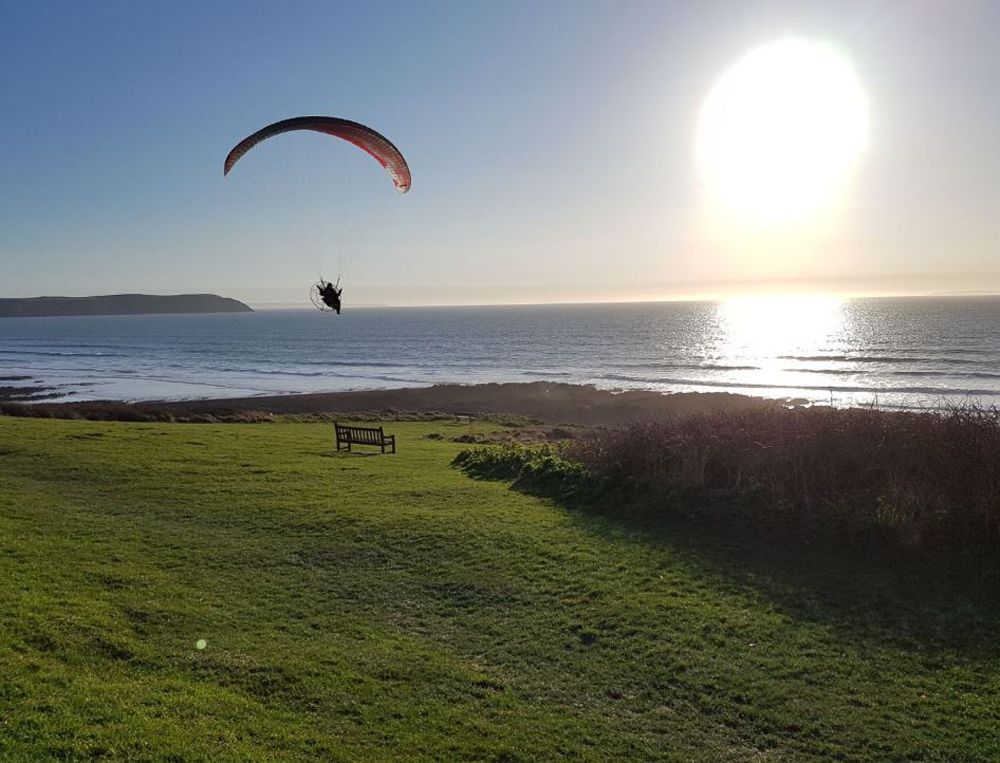 Justin paramotoring (PA Real Life/Collect)
"It might sound mad but I desperately want to get up in the sky again in my paramotor," he concluded.
"Of course, that's a long way off, but it's what has kept me going for the past seven months.
"But before I learn to fly again – I need to learn how to walk."
To donate to Justin's fundraiser, click here