It's never fun coming back to a hit car.
But a sixth grader made this annoying situation a little brighter with a pretty cute and informative note.
---
Andrew Sipowicz, a college baseball player, came back to find his car had been hit (and run) pretty hard.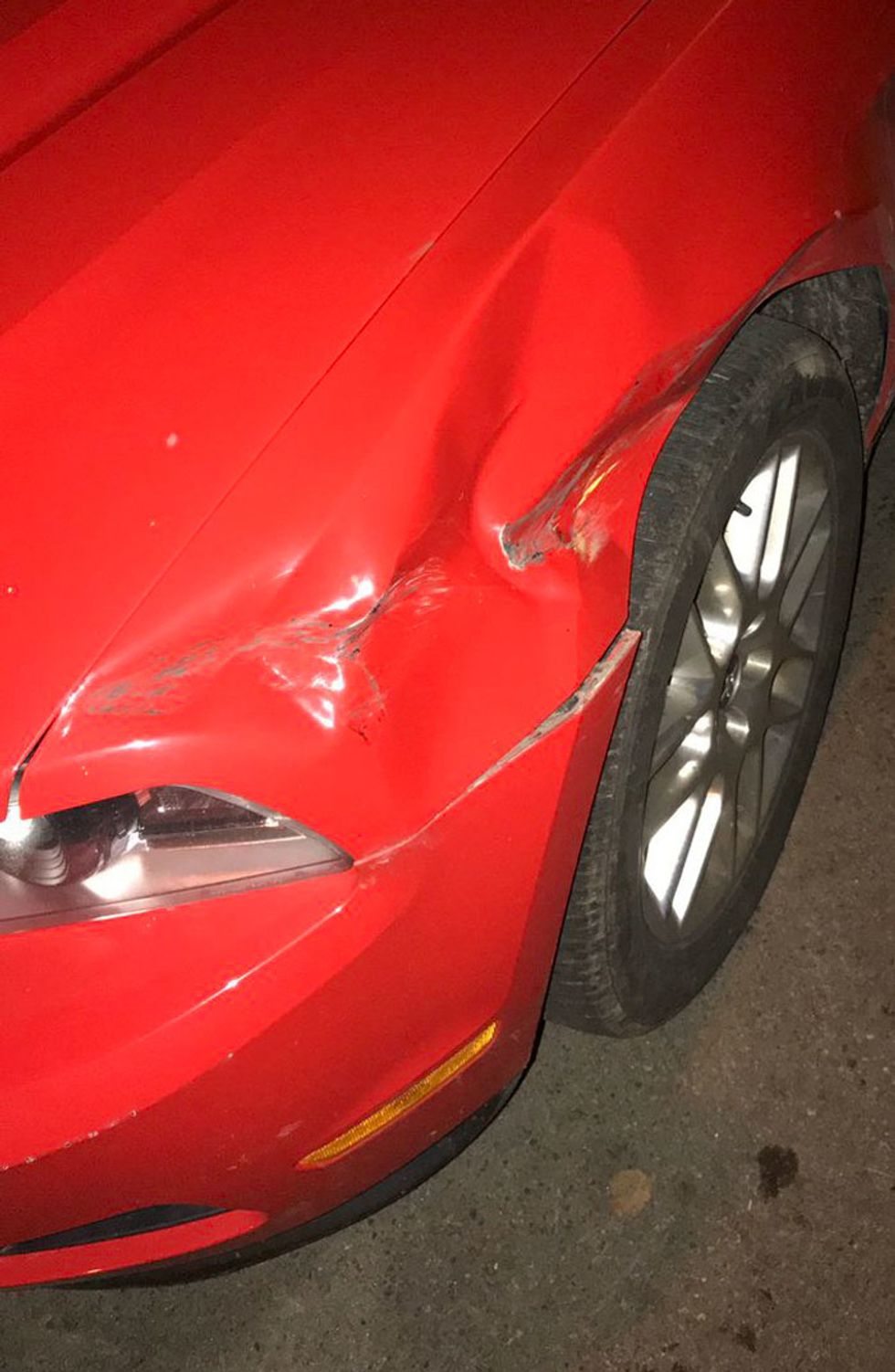 Photo via Andrew Sipowicz/Twitter
But thankfully, a nearby sixth grader saw the whole thing and made sure Andrew got the FULL story.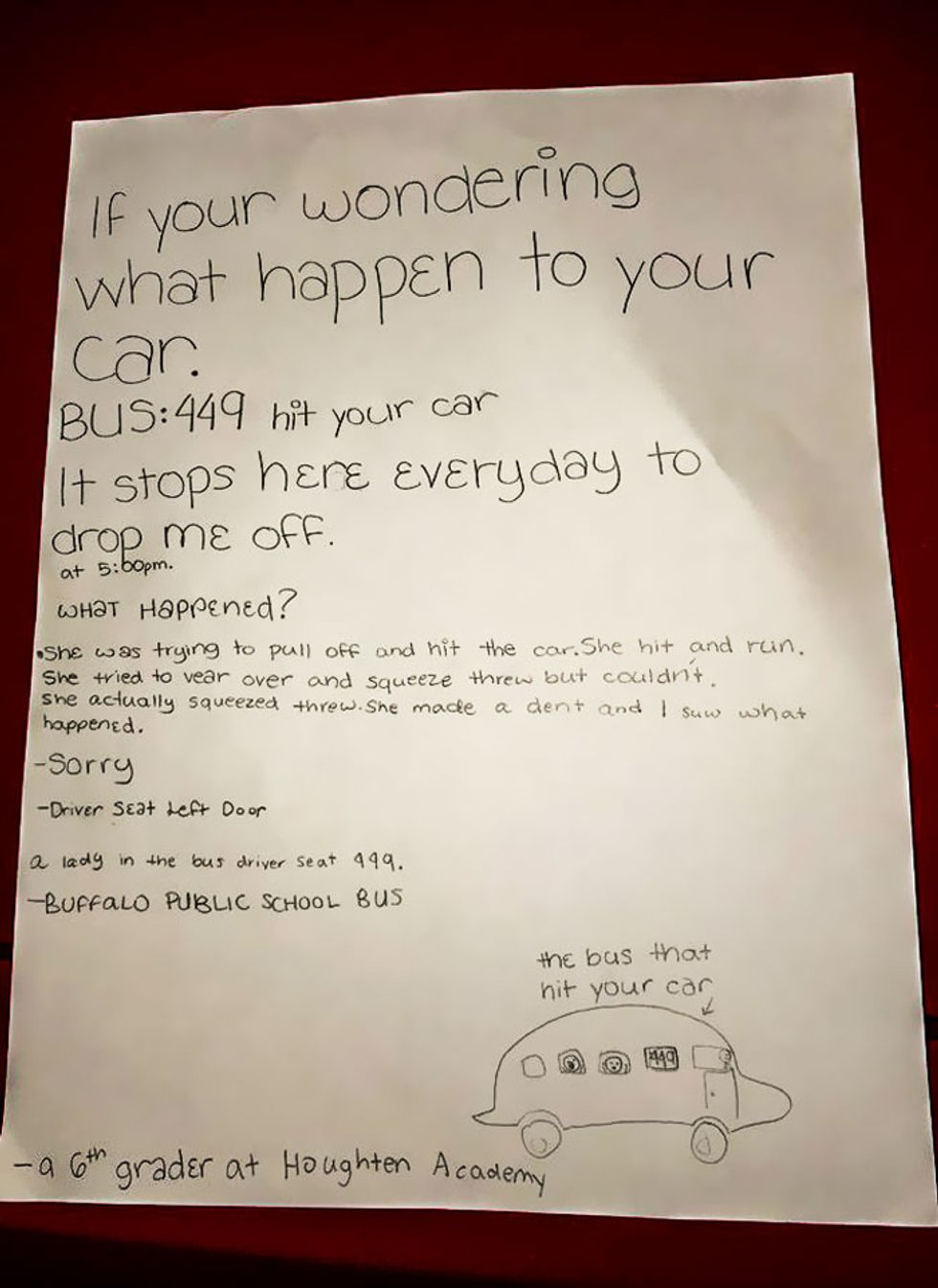 Photo via Andrew Sipowicz/Twitter
One of the bullet points simply reads "Sorry."
The writer reportedly was on this bus on the daily and recognized it immediately, as soon as it struck the college guy's car.
The detailed account left many hopeful for this youngster's future.
But still pointed out the sheer middle school-ness of it all.
Reportedly, the girl responsible for the note has been located.
And everyone is so happy she is being recognized for her work.
Blaze on, young do-gooder!
H/T: BoredPanda, Twitter