There are two camps of people on our planet: The "Flat Earthers," and the rest of us. Mike Hughes—or "Mad" Mike Hughes, as he prefers to be called, will be representing his community of "Flat Earthers" to prove his theory is correct by launching a homemade rocket over California's Mojave Desert on Saturday.
---
Hughes's ambitious $200,000 project includes a steam-powered rocket repurposed from various materials found in his garage and a mobile home purchased from Craig's list that will act as the launching ramp for his rickety rocket that will take him a distance of a mile at a velocity of 500 miles per hour before activating two parachutes.
https://www.facebook.com/madmikehughes/photos/a.1588340104551658.1073741830.672887546096923/1659890914063243/?type=3&theater
Hughes's rocket, labeled with the graphics of his sole sponsor: Research Flat Earth, will hurtle along historic Route 66 and over the Ghost Town of Amboy - which boasts a population of four.
The 61-year-old limo driver will prepare to launch himself by boiling 70 gallons of water in a stainless steel tank before his roughly 2 p.m. departure.
"I don't believe in science," he confidently told the AP, poised to discredit the likes of government agencies, astronauts, and even Elon Musk.
@hemantmehta "I don't believe in science." Hope he doesn't own a smart phone then.

— Sarahbeth Caplin (@Sarahbeth Caplin) 1511364668.0
"I know about aerodynamics and fluid dynamics and how things move through the air, about the certain size of rocket nozzles, and thrust. But that's not science, that's just a formula. There's no difference between science and science fiction."
If you're not scared to death, you're an idiot. It's scary as hell, but none of us are getting out of this world alive. I like to do extraordinary things that no one else can do, and no one in the history of mankind has designed, built and launched himself in his own rocket.

I'm a walking reality show.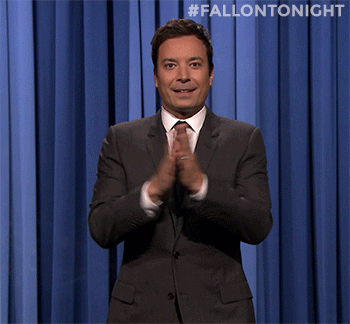 The haphazard experiment will be a prelude to his eventual goal of building a rocket that will launch him into space for a better view of the flat world he lives in. He calls that next generation vehicle his "Rockoon," which will lift him into the atmosphere via gas-air balloon where it will then be separated and ignited to blast him the rest of the way.
https://www.facebook.com/madmikehughes/photos/rpp.672887546096923/672900022762342/?type=3&theater
You can't criticize him being a big dreamer. However, his dreams need some tweaking. The man has big ambitions and strives for serious attention. "I want to inspire others — and you have to do something incredible to get anybody's attention," he said.
He certainly got some attention for a similar stunt back in 2014. His previously airborne mission took place from a private property in Arizona, but the expedition went up in smoke when he crash-landed after traveling a distance of 1,374 feet. He barely survived from a parachute that had a few holes in it. Hopefully, his latest rocket will be patched suitably well for his upcoming mission.
Those not in his camp predict Hughes's experiment will not soar to new heights.
@hemantmehta Ironically; his failure may be witnessed all around the globe

— Chris Wilson (@Chris Wilson) 1511364952.0
@hemantmehta @braden_rose He may not prove the earth is flat but he will probably succeed in making himself flat

— 🌴🌴🍍🍉🍌🌮 (@🌴🌴🍍🍉🍌🌮) 1511365227.0
@hemantmehta Oh, he'll certainly prove something.

— Daniel Jack-Jack Permutt (@Daniel Jack-Jack Permutt) 1511364669.0
@grassy_art @hemantmehta Yeah, that the Earth is really.......hard.

— George B. Nicodemus (@George B. Nicodemus) 1511370959.0
@hemantmehta He'll fly at a fixed altitude and never see the ground falling away beneath his plane. QED!

— George Wolff (@George Wolff) 1511364975.0
Some are ready to witness a demonstration of Darwinism on Saturday.
@hemantmehta Darwinism. These things will take care of themselves, heheh😂😂😂

— Dosvedanya Trump (@Dosvedanya Trump) 1511364630.0
Not many people know the exact day and time they will die. The 2017 @DarwinAwards has a new contender. This is wron… https://t.co/r046prTe2f

— Lee Gabel ✏️ (@Lee Gabel ✏️) 1511389939.0
The mockery got a little mean-spirited.
@hemantmehta Yo Icarus, here's hoping you fly just a liiittle too close to the sun...Prost.

— Les Huber (@Les Huber) 1511391540.0
@hemantmehta I hope he goes to the edge and jumps off.

— Longbowgun (@Longbowgun) 1511364769.0
A voice of reason hopes for no fatalities.
His next mission, should he come out of this one unscathed, will be to run for Governor in the state of California. As mentioned earlier, you can't criticize a man with big dreams.
Please SHARE this with your friends and family.