Word on the street is Adele was quite unhappy after Harry Styles' Harry's House was announced as the winner for Album of the Year at Sunday night's Grammys.
This, of course, was an assumption based on her stoic expression captured at that moment.
Although, if we zoom in at the right time, she seems content enough.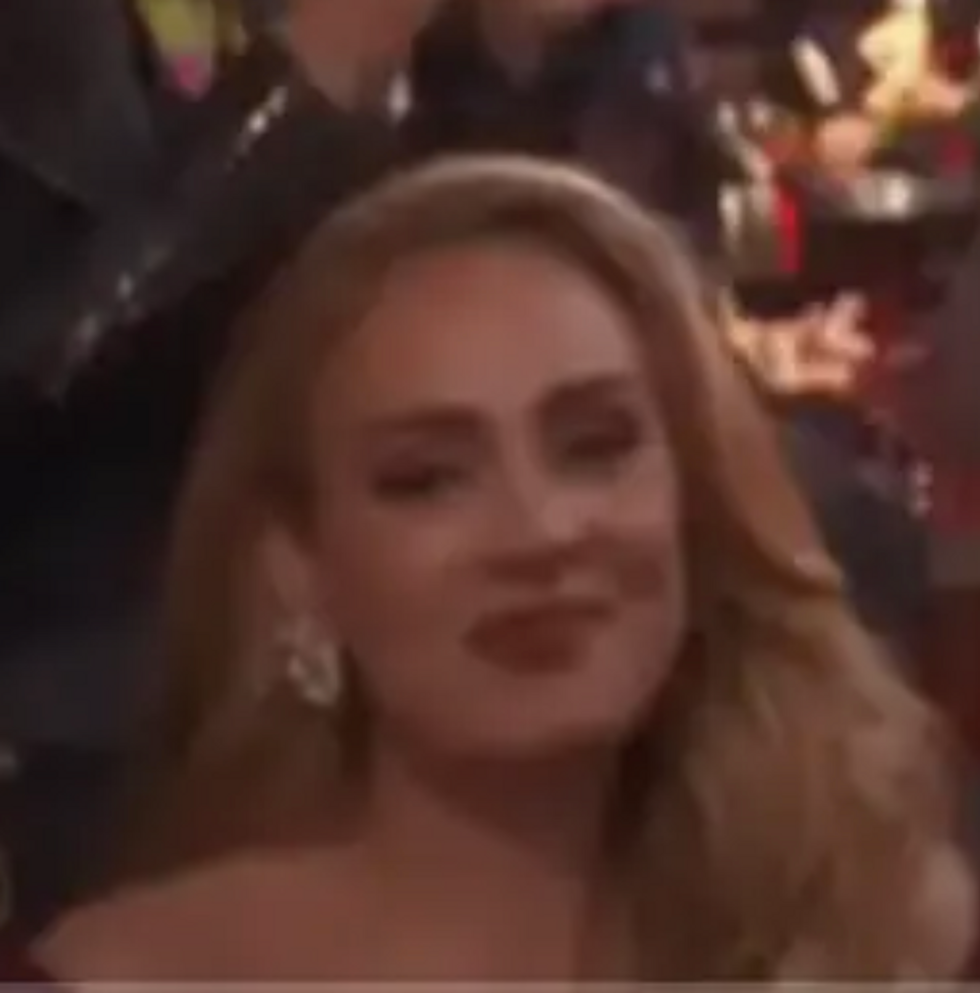 The GRAMMY Awards/CBS
But thank goodness for Lizzo, who captured the moment and posted it to TikTok. She never fails us.
Adele and Lizzo were quite the duo at the awards show, having their fun taking selfies "with" Beyoncé...
...dancing to Public Enemy...
...and even concealing—and consuming—shots.
When the big moment came, though, Lizzo was prepared with her phone out just waiting for the Album of the Year winner to be called.
She captured the whole thing, from the announcement through most of Styles' speech.
As you can see, Lizzo cheers for Styles, gives him a hug and then continues her recording, singing along to his song "Music for a Sushi Restaurant."
She then pans over to get a super close-up of Adele who quips, "What are you filming me for?!" as in, "Focus on Harry's moment!"
Viewers of Lizzo's video were absolutely delighted for a different angle of Adele's expression and were also thoroughly entertained by it.

@lizzo/TikTok

@lizzo/TikTok

@lizzo/TikTok

@lizzo/TikTok

@lizzo/TikTok

@lizzo/TikTok

@lizzo/TikTok

@lizzo/TikTok

@lizzo/TikTok
And there you have it.
Although...

Adele did, however, pretend to walk out during Styles' speech, much to Lizzo's entertainment.
We need more of this duo in our lives.