If you've ever thought of coming for Jamie Lee Curtis, one word of advice: don't.
Someone tried to take the Hollywood icon down during a recent live-tweet session she did, and it took Curtis only one sentence--and a gentle one at that--to put her troll immediately in place.
---
Aside from her appearances in Oscar-nominated films like last year's Knives Out and her Hollywood pedigree--she is the daughter of Psycho star Janet Leigh and Some Like It Hot's Tony Curtis--Jamie Lee Curtis is, of course, the star of the iconic Halloween series created by legendary horror filmmaker John Carpenter.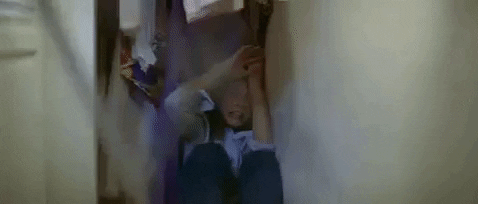 Jamie Lee Curtis Halloween GIF by filmeditorGiphy
To celebrate the beloved franchise--and, you know, probably just for something to do during self-isolation--Curtis and director David Gordon Green did an online watch party and live-tweet of the 2018 version of Halloween, a direct sequel to the original 1978 film that started it all, with the hashtag #HalloweenAtHome.
All was going well and everyone was having a great time, until a nice gent named Matt Emert tweeted a very sweet message to Curtis, thanking her for her work in the beloved films, and someone just had to pipe in and give their negative two cents in response, accusing Curtis of only doing the 2018 film for money.
But if you think Jamie Lee Curtis was going to just give that a pass and keep scrolling, think again.
She shut her critic right down with one simple fact.
Any questions, sir?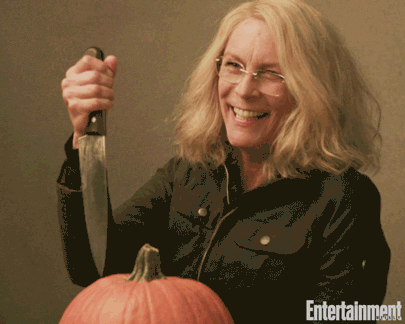 jamie lee curtis halloween GIF by Entertainment WeeklyGiphy
If you were anywhere near a TV in the 2000s and early 2010s, you likely saw one of Curtis's commercials hawking Dannon's Activia yogurt--they were so ubiquitous they were even parodied multiple times by Kristen Wiig on SNL. So, yeah, suffice to say, Jamie Lee probably doesn't have any money problems she needs to solve by doing more Halloween movies!
Of course, folks on Twitter were 100% here for Jamie Lee's subtle but efficient drag!
So there you have it: don't come for Jamie Lee Curtis unless she sends for you. She got yogurt money and is not to be played with!
If you're looking for more Jamie Lee Curtis Halloween fun, you're in luck: she'll be proving her trolls wrong again in the franchise's upcoming 12th and 13th installments: Halloween Kills and Halloween Ends come out this and next October, respectively.