Actor James Woods is facing mockery on social media after a tweet claiming that Donald Trump is America's "last defender."
Woods further claimed that, if Trump loses "America is gone forever."
Woods is no stranger to causing political drama on Twitter, that has largely been his sole purpose for the social media platform.
Earlier this year, he announced his return to the site by insulting Democratic Representative Alexandria Ocasio-Cortez of New York.
While not mocking any members of Congress this time, his recent tweet supporting Trump wasn't much better.
The gloom and doom about what would happen if Trump loses the election didn't seem to sit well with many Twitter users. While many Trump supporters vehemently agreed with Woods, many others saw his statement as patently ridiculous.
Some folks chose to use humor in thoroughly disagreeing with Woods.

While others argued against Woods' statement with logic.

And some weren't angry, just disappointed.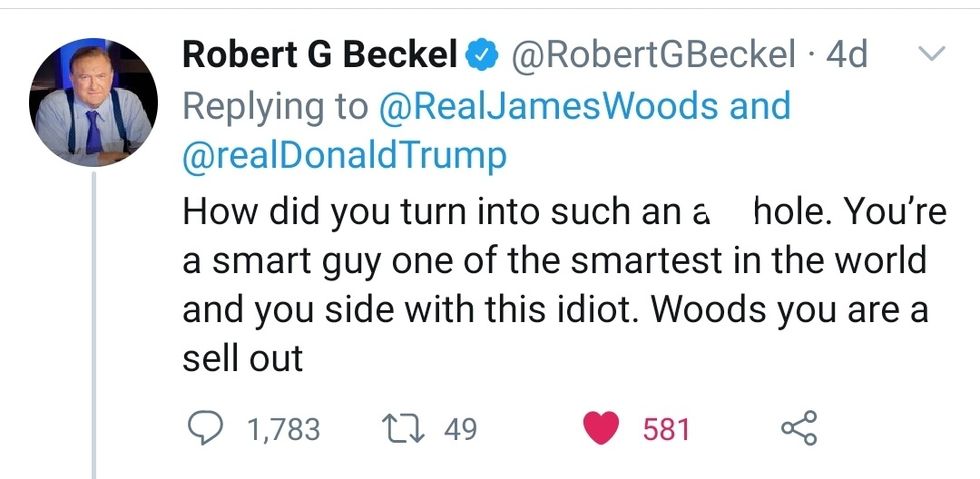 @RoberGBeckel/Twitter
The President, on the other hand, apparently appreciated the support.

Woods has also apparently been on a blocking spree on Twitter, much to the amusement of those he blocked.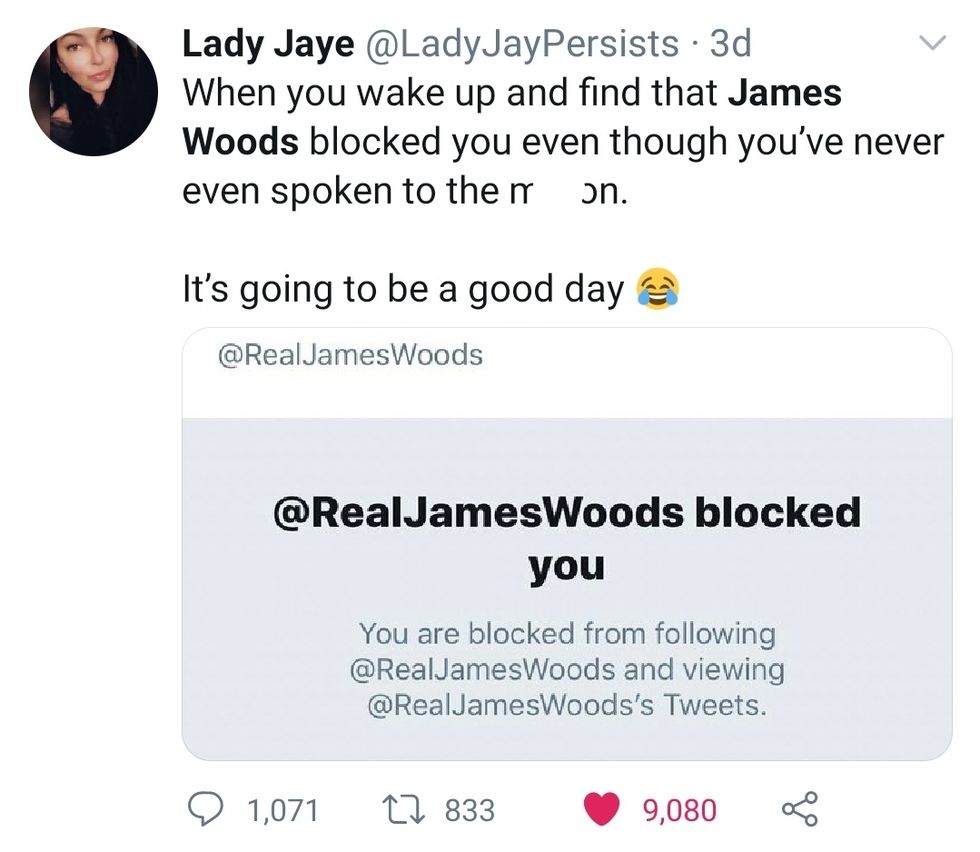 @LadyJayPersists/Twitter
Woods may have faced thorough mockery for his disastrous hot take on what would happen if Trump loses, but there are no small number of people who agreed with him as well.
There are people who will support the President no matter what he or his other supporters do, and it's important to remember that as we approach election day.