At this year's annual Consumer Electronics Show (CES) Tech Convention in Las Vegas, Ivanka Trump, the President's daughter, was invited as a keynote speaker.
Though the CES gathering was criticized in past years for their lack of female speakers, their inclusion of Ivanka sparked just as much outrage.
---
Many even called for a boycott of the event.
Why?
Ivanka Trump Speaks About Immigration At The Consumer Electronics Show | TIME www.youtube.com
There are countless qualified women working in tech right now.
But instead of any of them, the conference chose to bring in Ivanka Trump who has no notable experience in tech beyond Chinese patents given to her after her father became President.
This is dead on. Beyond the politics of the Trump administration - Ivanka is not a woman in tech. She's not a CEO… https://t.co/SlSKQS6uJe

— Brianna Wu (@Brianna Wu)1578232221.0
Please boo Ivanka's keynote and record it, I'm begging you all, please. #BoycottCES

— Jason (@Jason)1578353772.0
I disagree. There are TENS OF THOUSANDS of women in tech better qualified to speak at @CES than #VapidIvanka. This… https://t.co/LM5u2BlpHh

— Lulu Loves a Liberal (@Lulu Loves a Liberal)1578411003.0
The hashtag #BoycottCES was quickly shared by hundreds of Twitter users associated with the industry.
I hope everyone with a brain doesn't show up on principle alone. Ivanka as keynote is a mockery. #BoycottCES

— Jason (@Jason)1578289817.0
At the event, Ivanka spoke about the Trump administration's contributions to the tech industry.
"It's not only about training for the jobs of the future. People need to be thinking about investing in their current workforce so they can enable those people to do their same job using different equipment tomorrow."
But most people online weren't having it.
@Toyota You are endorsing ivanka trump by sponsoring this event. #boycottCES

— Amy Engelhardt (@Amy Engelhardt)1578435528.0
Ivanka Trump speaks at CES 2020. 1- she couldn't sell shoes. 2- there are thousands of other women who are more qu… https://t.co/moYmnX3FnA

— ALT-immigration 🛂 (@ALT-immigration 🛂)1578419224.0
In a statement, CTA CEO Gary Shapiro told The Hill.
"We appreciate Ivanka Trump coming to CES 2020 and speaking before a full-capacity audience on the critical issue of the future of jobs because of advancements in technology."
"Developing our future workforce has bipartisan support, and the discussion reflected the importance of and need for a strategic government-industry approach on the future American workforce."
@ALT_uscis Just because someone knows how to use a computer doesn't mean they should be a keynote a tech conference… https://t.co/0huK2UZbje

— Lisa Walsh (@Lisa Walsh)1578420193.0
@washingtonpost No big deal... she has no tech experience, so speak at a tech show. She has no political experience… https://t.co/P1DWY7SmGd

— YoodyOctans (@YoodyOctans)1578410278.0
Many others, however, felt Ivanka's inclusion at the event was insulting considering how many professional women have worked their entire lives in the industry.
This is a terrible choice on so many levels but also - what an insult to the YEARS AND YEARS of protesting how few… https://t.co/hmvQcmMFDc

— (((Rachel Sklar))) ❄️ (@(((Rachel Sklar))) ❄️)1577733115.0
@washingtonpost Women who have worked their entire lives to be where they are don't need Ivanka to tell them how to do their jobs.

— Georgette (@Georgette)1578412801.0
@washingtonpost So the women who can't keep her personal and Gov't email accounts separate is giving a tech talk?… https://t.co/VxGVZskt9j

— Molly (@Molly)1578410779.0
There were so many better choices than Ivanka.
@washingtonpost May as well have made Melania the keynote speaker 😂😂😂.

— Joanne (@Joanne)1578410311.0
@washingtonpost If you're looking for a woman with more technical experience than Ivanka Trump, just hire a salesperson from Best Buy.

— Dr. David A. Lustig (@Dr. David A. Lustig)1578410771.0
@washingtonpost And her lack of qualifications compared to so many others will be spun by the cult to mean that she… https://t.co/SBgfogaltY

— Trebor Tweeper (@Trebor Tweeper)1578410263.0
When activists called for increased diversity at the event, this is not what they had in mind.
Ivanka Trump at CES 2020: Full keynote www.youtube.com
Instead of inviting privileged public figures whose career is whatever their daddy gives them to speak at events, maybe we should be considering the professionals who have gone to school, done the work and made these industries their life.
Just a thought!
To get your children started in consumer tech, the Hi-Tech First STEM Robot Kit is available here.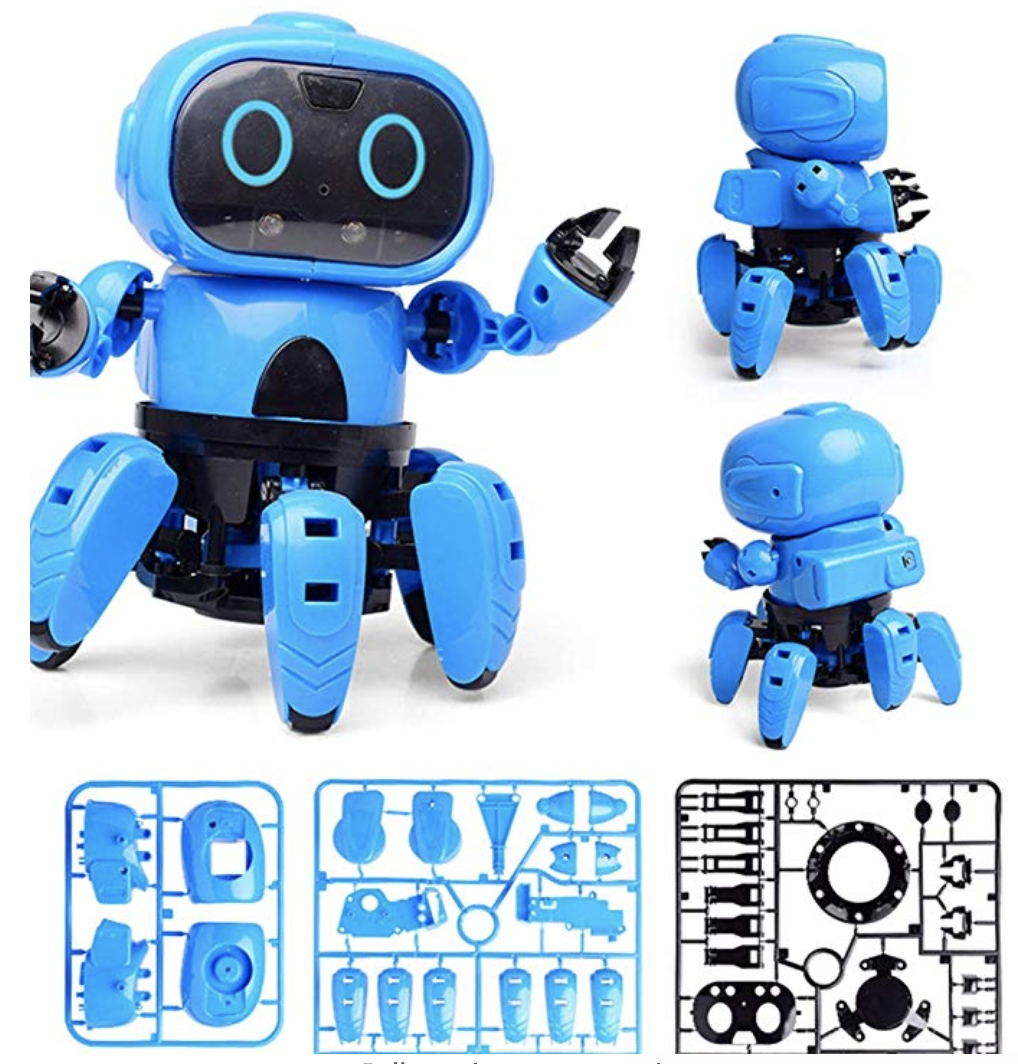 Amazon