Fox News scrambled to pick up the pieces after their sources confirmed the veracity of the New York Times report of Donald Trump wanting to fire Special Counsel Robert Mueller last June.
But one who lacked the most dignity in attempting to do damage control was Sean Hannity, who tried to downplay his acerbic attack on the Pulitzer Prize-winning newspaper.
---
Hannity pounced on the New York Times during his Thursday night program, saying:
They're trying to change the story. At this hour, The New York Times is trying to distract you.
And our sources, and I've checked in with many of them, they're not confirming that tonight. And the president's attorney dismissed the story, and says, 'Nope, no comment. We're not going there.' And how many times has The New York Times and others gotten it wrong.
Forty minutes later, he conceded to the report's confirmation.
We have sources tonight confirming to [Fox News correspondent] Ed Henry that yeah, Donald Trump wanted to fire the special counsel for conflict. Does he not he not have the right to raise those questions? You know, we'll deal with this tomorrow night.
Sean Hannity: The New York Times is trying to distract you. They say Trump tried to fire Mueller, but our sources a… https://t.co/0R2czMLspT

— Matt Fuller (@Matt Fuller) 1516936984.0
Moments after crying "fake news," Hannity was guilty of the very thing he attacks other media news outlets for. He diverted viewers' attention away from the blunder and segued to a video of a car chase.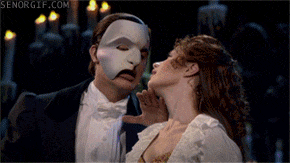 It's a sweet distraction.Giphy
Viewers noticed the cut to the chase.

@MEPFuller the seamless and quick transition to the high-speed chase is impressive, you have to admit

— Topher Spiro (@Topher Spiro) 1516937274.0
Over at Fox & Friends, the hosts came to grips with the confirmed story and tried their best to sweep the mess under the rug.
Substitute host Pete Hegseth dismissed the four sources the Times used for their report and suggested the story was leaked from the Special Counsel team. The segment included a clip of Trump from Davos, Switzerland, responding to the story as "Fake news, folks. Fake news. Typical New York Times"
Ainsley Earhardt weighed in, saying, "Well, the president says it's fake news that happened last June. It's something we have to tell you about 'cause it is a headline in the New York Times. What do you think about that? Do you even care?
@RVAwonk Fox News, so much like the Keystone cops. https://t.co/ckmY4V0XYW

— ScienceBasedCathⓡⓔⓢⓘⓢⓣ (@ScienceBasedCathⓡⓔⓢⓘⓢⓣ) 1516947115.0
The conservative news network gets compared to the WWE.
@MEPFuller FOX is the professional wrestling equivalent of news. Conspiracy theory amateur hour.

— Linda Hull (@Linda Hull) 1516937587.0
That car chase, though.
@MEPFuller "They" are trying to distract you. Here is a lovely car chase to take your mind off the Mueller probe. https://t.co/4QQhjd8zc0

— @kim 🌊 (@@kim 🌊) 1516957524.0
@melsinspace @kim @MEPFuller That a video of his career.

— (((Terri #Resistance=Ω))) (@(((Terri #Resistance=Ω)))) 1516979924.0
@kim @MEPFuller It's a perfect analogy to the car Fox is driving everyday, it keeps crashing and one day it will be stopped.

— Josh Powers (@Josh Powers) 1516970872.0
H/T - Twitter, NewYorkMagazine, esquire, AOL