Daniel Uhlfelder, a US lawyer has gone viral after dressing as the grim reaper to protest against the reopening of beaches amidst the pandemic.
---
Uhlfelder made his protest in Walton County, Florida, his home state, because he feels local officials have been "premature" in their decision to allow people back on beaches, even with some social distancing guidelines in place.
A clip of his local news appearance on 13 ABC had been viewed eight million times on Twitter by Saturday afternoon.
In it he is seen speaking to reporter Faith Graham, before hovering ominously in the background behind her.
"It's premature that we open our beaches," he said.
"I think it's going to prolong the recovery that we have and we should take better measures."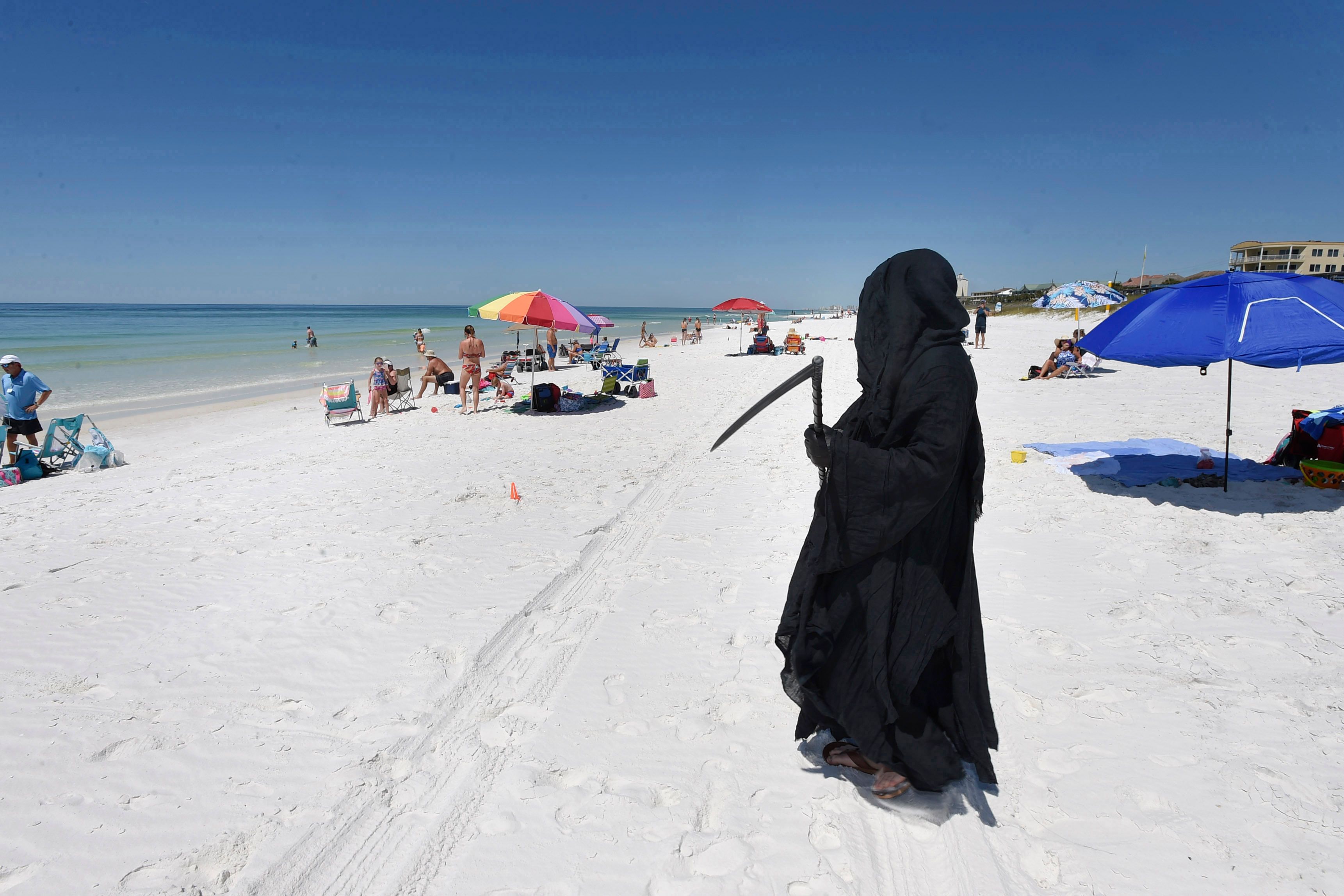 Daniel Uhlfelder says the decision to reopen the beaches is 'premature' (Devon Ravine/AP)
"It's too soon and it's not appropriate," he added.
On social media, many enjoyed the symbolism of his attire.
2020 in a single frame https://t.co/s6D0mR4cc4

— Marcus Gilmer (@Marcus Gilmer) 1588374410.0
@marcusgilmer @ckatmyla not all heroes wear capes... sometimes cowls and robes with a scythe

— 💀D. A. Crowley💀TheCrawlSpace💀 (@💀D. A. Crowley💀TheCrawlSpace💀) 1588365934.0
what surprises me most is how unassuming and sensible the Grim Reaper turned out to be https://t.co/9vSv6IwdJS

— Lili Loofbourow (@Lili Loofbourow) 1588357745.0
you simply have to respect florida's local news channels, which in the past two days have brought us "golden retrie… https://t.co/KZrE3O0p9a

— Kelly Connolly (@Kelly Connolly) 1588361388.0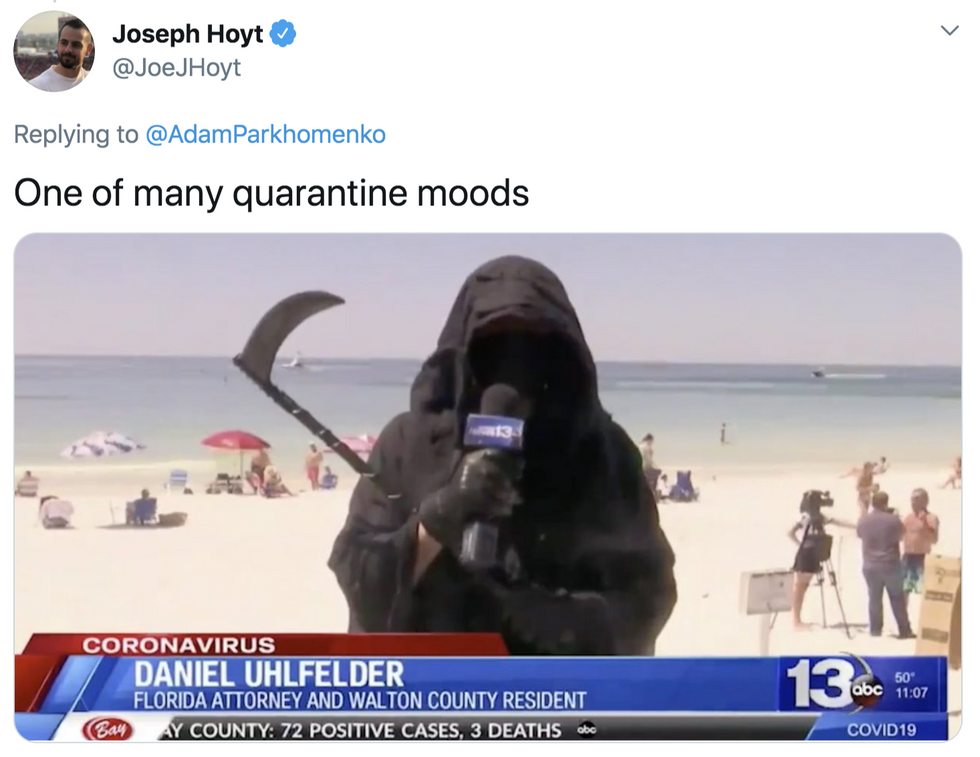 @JoeJHoyt/Twitter
As places continue to open in the following weeks it's important that we remember the guidelines to stay safe. We are all relying on each other.