Sending someone NSFW pics to the wrong recipient surely must be the most embarrassing snafu.
But when the unintended recipient of your racey photo is your grandma, well, that just takes the cake.

Kimberley, from the podcast Excuse My Grandma – a.k.a. TikToker @excusemygrandma – accidentally sent a risqué photo of herself to her grandma, Gail.
But the response was not at all what Kimberley expected.
She shared the hilarious exchange in a TikTok video, which you can see here.

@excusemygrandma

And btw get a push up bra while you're at it #dating #sexting #grandma #excusemygrandma
In the clip, Kimberley asked her doppelganger:
"Have you ever sent an accidental nude to your grandma?"
To which, she replied:
"I don't think so, wtf."
Kimberley asked with a smirk:
"Do you want me to describe it to you?"
Which was followed by a screenshot of what her beloved gran wrote her after presumably receiving the photo.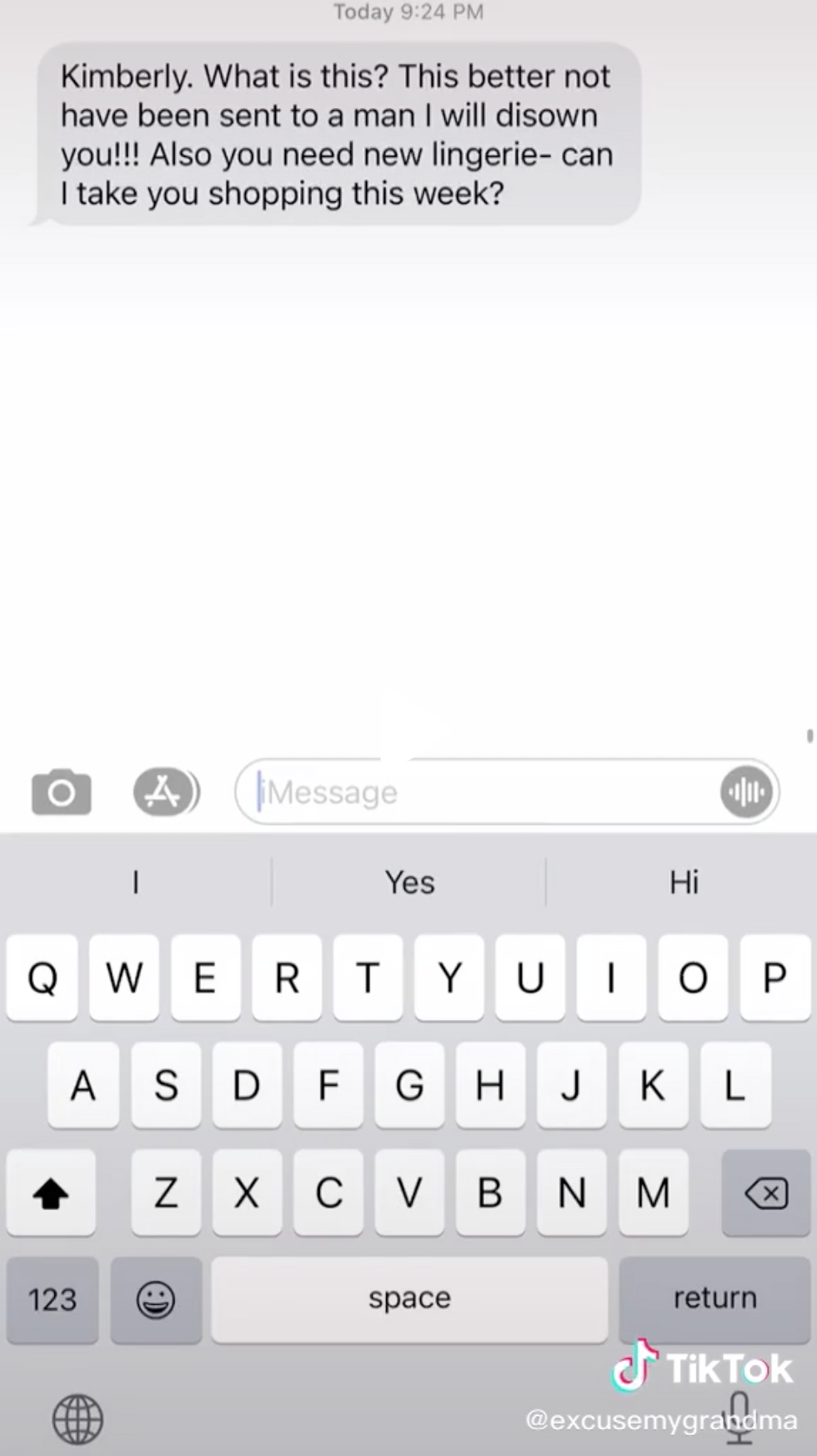 @excusemygrandma/TikTok
Gail's text to her granddaughter read:
"Kimberly. What is this? This better not have been sent to a man or I will disown you."
"Also you need new lingerie - can I take you shopping this week?"
Gail scored points with viewers for her cool response.

@excusemygrandma/TikTok

@excusemygrandma/TikTok

@excusemygrandma/TikTok

@excusemygrandma/TikTok

@excusemygrandma/TikTok
And when Kimberley was asked by a curious user how she responded to the text, she said:
"What day can we go shopping?"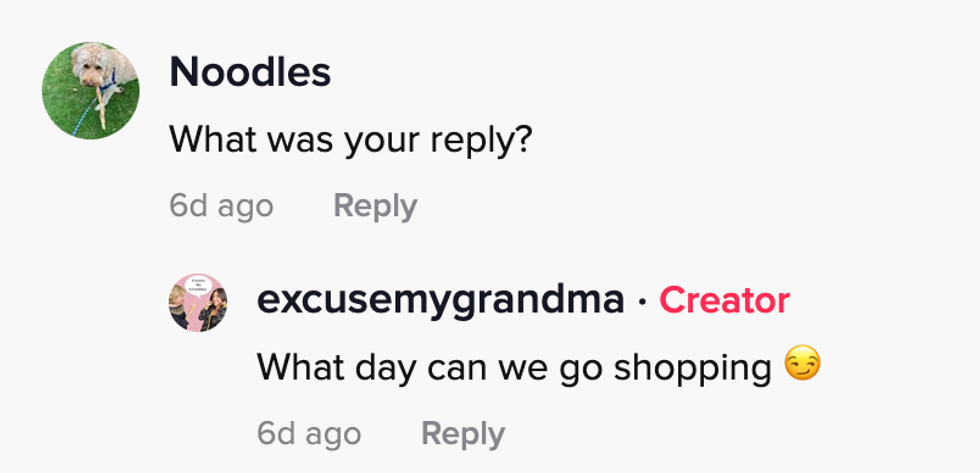 Based on the comments, it seems Gail is grandma-goals, and we love her for it.