SPOILER ALERT: potential spoilers for 'Great British Baking Show/Great British Bake-Off' season 13
Janusz Domagala, contestant on The Great British Bake-Off season 13, just revealed that his outfit choices for the show have been very intentional.
Domagala made it to the semifinals, but left the show this week after he became the ninth contestant to be eliminated this season.
Domagala shared on Instagram that his outfit choices this season had a deeper meaning: he had been wearing a different color from the Progress Pride Flag for each episode.
He posted a delightful mashup of each shirt as the flag, and shared his jubilation—and the motivation for his color choices—in the caption on Instagram:
"I DID IT! 🥹 Being chubby, gay and the first Polish national contestant on GBBO I knew I had a lot to represent walking into the tent."
"I wanted to do this by being myself but also set myself a little challenge to wear a colour of the pride flag each week and hope that I could tick them all off…mission accomplished!"
He also thanked fans for their support:
"I love being able to be a part of so many different communities and Great Britain is a home that's allowed me to do that."
"Thank you SO much for taking me in and embracing me and for the love, support and fun over the last 9 weeks, and thank you to every person who was in that tent on and behind the camera with me who became family! Janusz has left the tent 💕"
You can see Janusz' beautiful Pride flag below:

Janusz' fans really came through on Instagram to show their continued support: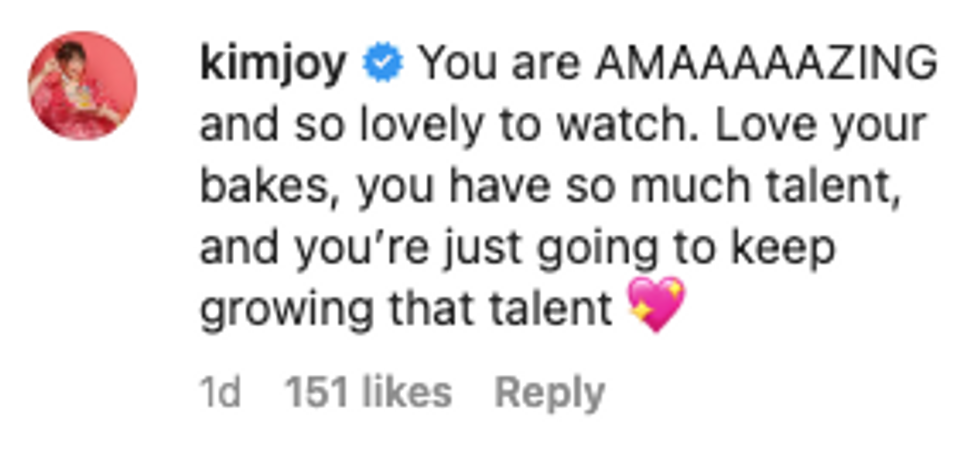 kimjoy/Instagram

bakewithrahul/Instagram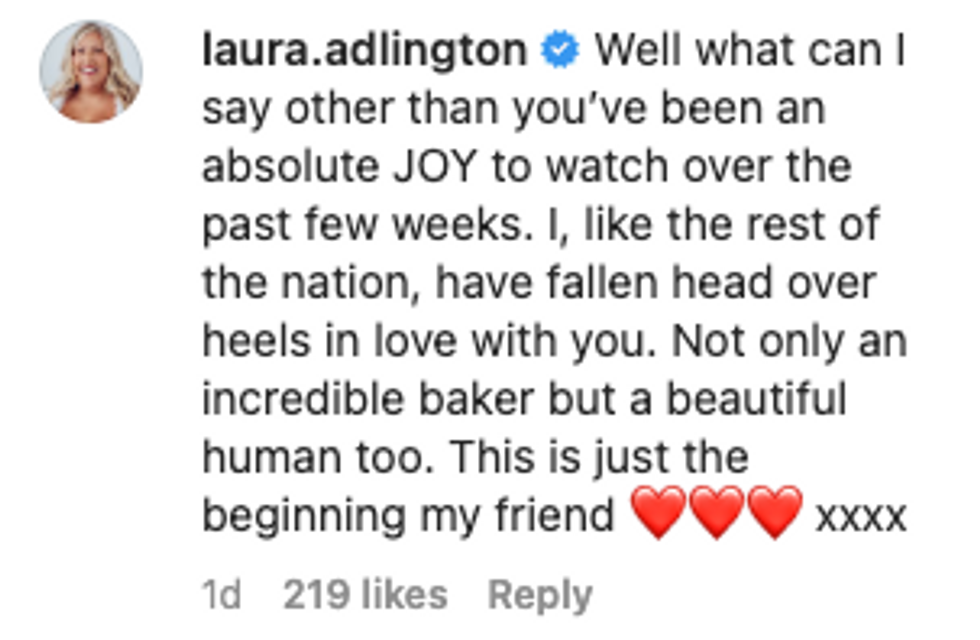 @laura.adlington/Instagram

aekerry89/Instagram

crystellepereira/Instagram
Domagala also shared the post to Twitter, where it garnered even more outpourings of love.
While Domagala's run on Great British Bake-Off may be over, it seems like fans haven't seen enough of him yet.
We'll all have to wait and see where he goes from here but, wherever or whatever he works on next, you know he'll be absolutely fabulous.