Sad as it is, Elon Musk's recent behavior toward a terminated employee aligns perfectly with his typical childish antics and turbulent reign as the CEO of Twitter.
A Twitter employee resorted to tweeting the CEO – appropriately dubbed "the world's worst boss" – after he was denied access to his work computer for several days and unanswered emails left him no choice. The query at hand: Do I still have a job?
Because the employee – Haraldur Thorleifsson who uses the Twitter handle @iamharaldur and goes by Halli– could not get a response through normal corporate channels, he tweeted his boss directly... for which he was publicly humiliated by Musk.
The original Tweet read:
"Dear @elonmusk 👋"
"9 days ago the access to my work computer was cut, along with about 200 other Twitter employees."
"However your head of HR is not able to confirm if I am an employee or not. You've not answered my emails."
"Maybe if enough people retweet you'll answer me here?"
And answer, he did... in the most immature way possible, complete with laughing emojis.
Musk first asked:
"What work have you been doing?"
When @iamharaldur expressed he would have to "break confidentiality" to answer his boss' question, Musk gave him the green light, writing:
"It's approved, you go ahead."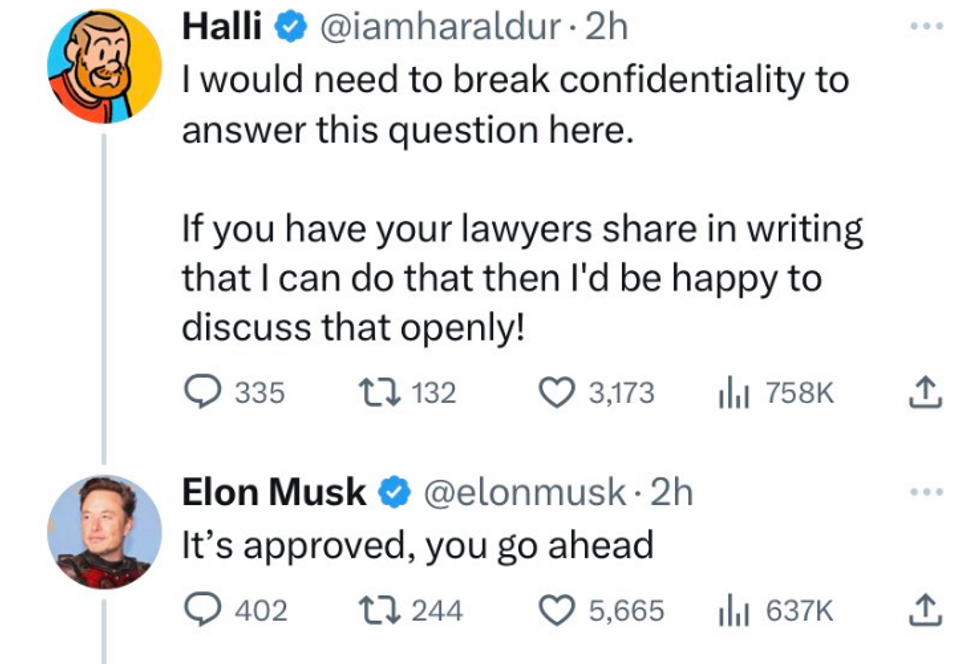 @MattBinder/Twitter
The employee then shared his contributions to the company which included saving $500k on an individual SaaS contract, leading design projects, and hiring for design positions.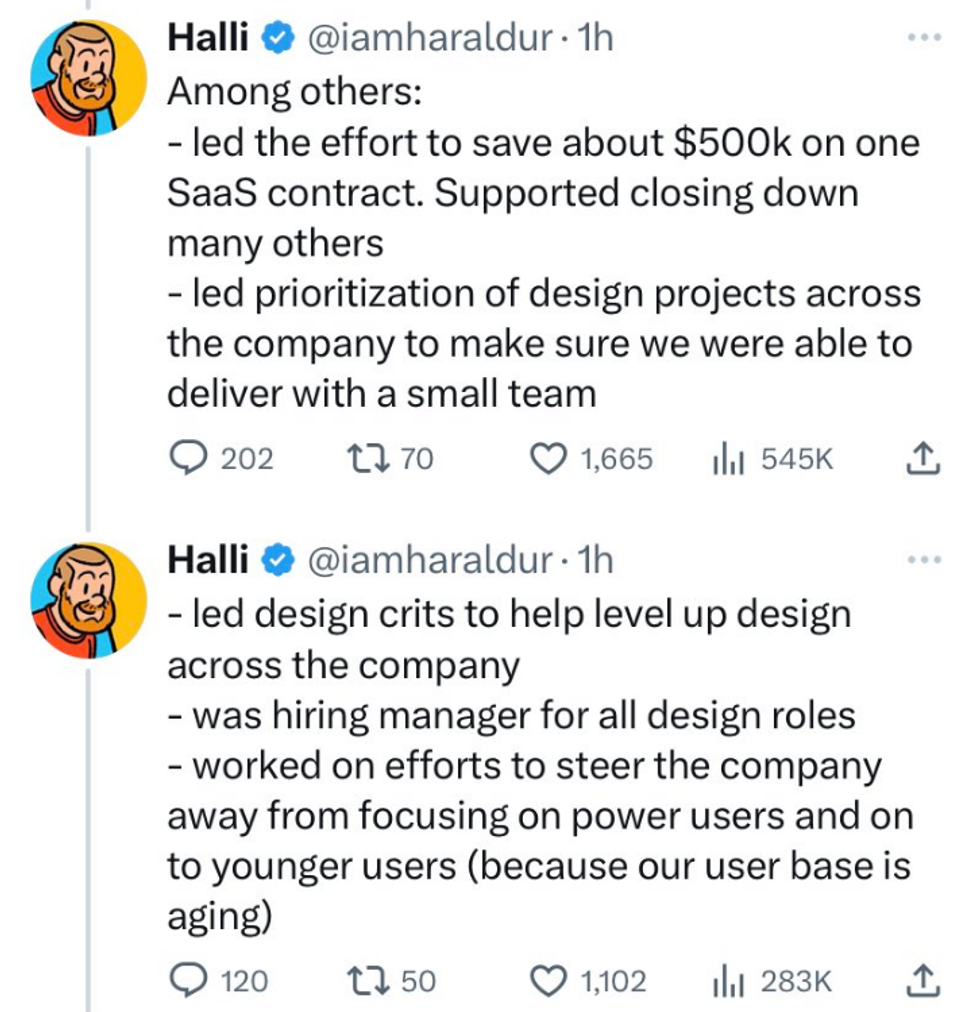 @MattBinder/Twitter
Musk then asked for specifics on the employee's previous response, and when @iamharaldur answered, Musk oh-so-maturely replied with:
"🤣🤣"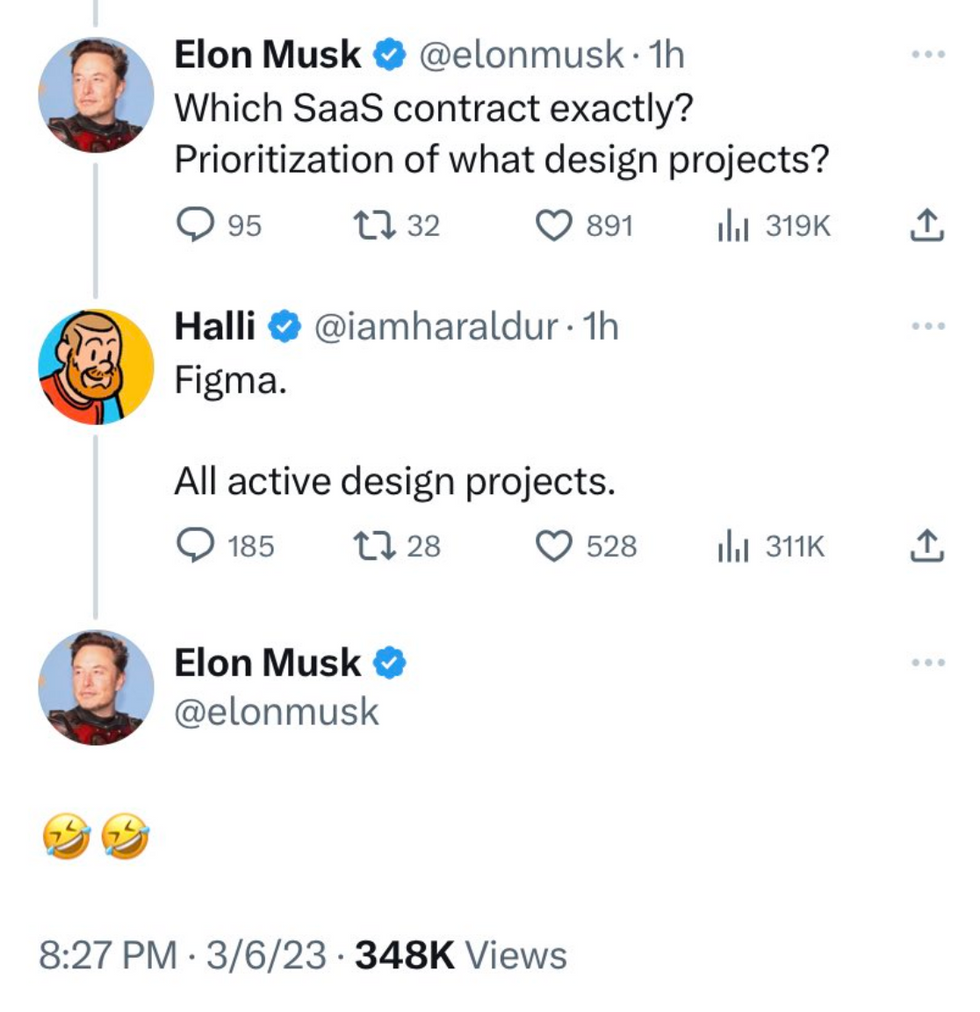 @MattBinder/Twitter
Musk continued to question Halli publicly, asking, "Level up from what design to what?":

"Pics or it didn't happen."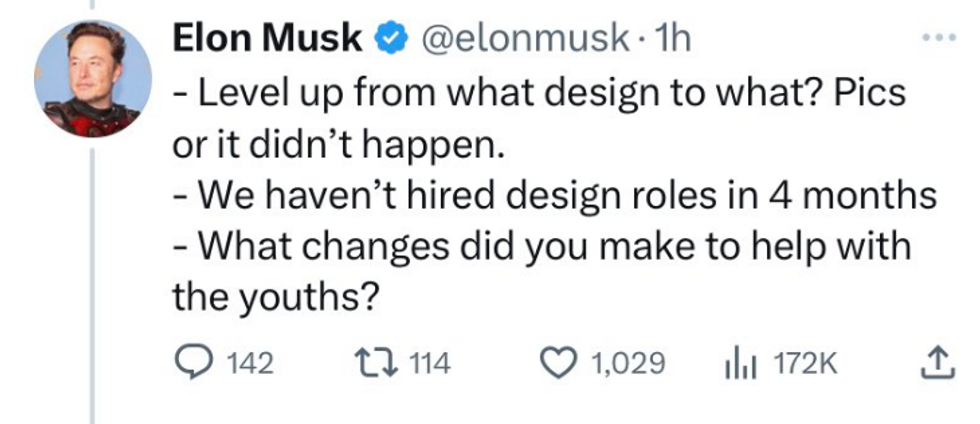 @MattBinder/Twitter
He then attempted to lighten the mood with an Office Space clip.
Twitter users who saw the exchange go down slammed Musk for his poor public treatment of the employee.
But it didn't end there. Elon just kept escalating the antagonism toward Halli.
And Musk got utterly and epically owned.
And now it's awkward.
Damn right you would.
While Halli handled the bizarre bullying from Musk with class, people were not OK with this behavior.
@iamharaldur finished the thread by telling Musk he had "every right to lay me off," adding:
"That's totally fair and fine."
"But usually people are told when that happens. Maybe with a letter or something."
He revealed that after nine days he finally got "confirmation" that he is no longer an employee of Twitter, also requesting that he gets his final paycheck.
But got one final dig in at Musk.
Well played, Halli. And on the plus side, he doesn't have to answer to Musk anymore.