Unless you've been living under a rock for the past few years (which, actually sounds kind of nice right about now) then you have at least heard of the smash hit Broadway musical Hamilton.
---
The show has been hugely popular since it first stunned audiences off-broadway at the Public Theater before making the transfer to the Great White Way in 2015. Tickets have been notoriously hard to come by, and the few that you can find tend to be in the upper hundreds or even thousands of dollars.
While the show does offer a few lucky lottery winners $10 tickets, the vast majority of Hamilton lovers have had to settle for listening to the original cast recording and the Hamilton Mix Tape on repeat to satisfy their unquenchable thirst for the pop culture game-changer.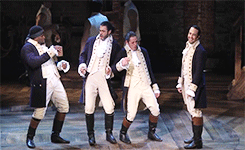 Well, when life gives you lemons, the internet usually finds a way to make illegal lemonade, especially when it comes to Broadway shows. You can typically find bootleg copies of various musicals taken on a shaky cell phone floating around YouTube before they're inevitably removed for violating copyright laws.
But it looks like one Hamilton fan found a sneaky way to game the system, turning to the ever-popular Pornhub to post the entire first act of the mega hit, complete with a porn-sounding title to throw off those pesky copyright authorities.
And that title? "REVOLUTIONARY TWINKS HAVE HISTORICAL FUN."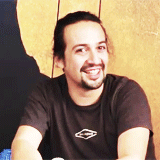 I mean, it's not entire inaccurate. But still.
Twitter user Elizabeth Sampat stumbled upon the video and shared the news with her followers:
Somebody posted the entire first act of Hamilton, with original broadway cast, to PornHub with the title REVOLUTIO… https://t.co/Q0YY4Qb2EH

— Elizabeth Sampat (@Elizabeth Sampat) 1514308066.0
And that's when the perfectly legit questions started rolling in:
@cgz79 My tastes are... unconventional

— Elizabeth Sampat (@Elizabeth Sampat) 1514322444.0
@signpostpoetry @twoscooters @cgz79 This little conversation is going to keep me smiling all day

— marla (@marla) 1514390664.0
@5kelet0n @twoscooters do us all a solid please

— 🌸 alysha @ limulus time 🌸 (@🌸 alysha @ limulus time 🌸) 1514345619.0
@twoscooters Lol there's a "SFW" category on Pornhub?

— Emáticus Götticus (@Emáticus Götticus) 1514308157.0
And, of course, the clever jokes:
@twoscooters My shot, indeed

— Scott Smith (@Scott Smith) 1514331777.0
@twoscooters @dyanysus1116 i only made it through the first song. https://t.co/4mRlOeIFrZ

— John Dwyck (@John Dwyck) 1514384786.0
@twoscooters Easier than getting a ticket...

— Noir - Hire me 💼 (@Noir - Hire me 💼) 1514308206.0
@twoscooters Men all over the world: Honey, did you still want to see Hamilton?

— Oldie Wan Kenobi 🌊❄️🏳️‍🌈🐕 (@Oldie Wan Kenobi 🌊❄️🏳️‍🌈🐕) 1514346674.0
But alas, much like Alexander Hamilton's life (HISTORICAL SPOILER ALERT), all good things must come to an end.
It didn't take long before the internet police removed the video, and dashing everyone's dreams of finally seeing the show in the process:
@twoscooters Predictably: https://t.co/jLyqDrhRq7

— ultimate worrier (@ultimate worrier) 1514327923.0
@kaufmanic @twoscooters It got quiet uptown.

— Leah Biel (@Leah Biel) 1514341918.0
Womp womp.
But who knows what else we may find on the porn site in the coming days? Actor Kumail Nanjiani found his critically-acclaimed romantic comedy The Big Sick on Pornhub a few days ago, so it's not out of the realm of possibility that soon we might be gathering the family around the computer to watch some wholesome family entertainment on the world's most popular porn site.
@twoscooters would be funny if pornhub becomes more legit then youtube....

— kernicus (@kernicus) 1514325712.0
Just...don't look at the banner ads on the side, kids.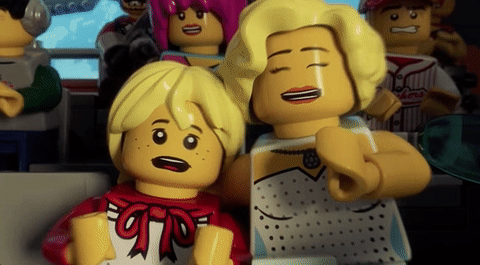 Please SHARE this with your friends and family.