A student who was once an accomplished dancer has told how her life became unrecognizable after she woke one morning to find nearly all her joints had popped out – leaving her prone to dislocations or fainting episodes simply if she laughs.
---
Despite dislocating her left knee unexpectedly when she was around 12 – triggering a five year battle for a diagnosis – Mia Allen, now 20, lived an active, independent life until the fateful morning in June 2016 when virtually all her joints "came out overnight," leaving her bedridden.
Doctors eventually confirmed the youngster, of Southend-on-Sea, Essex, had Ehlers-Danlos Syndrome (EDS), a group of rare conditions that affect her connective tissue, making even everyday tasks like boiling the kettle or brushing her teeth a painful challenge.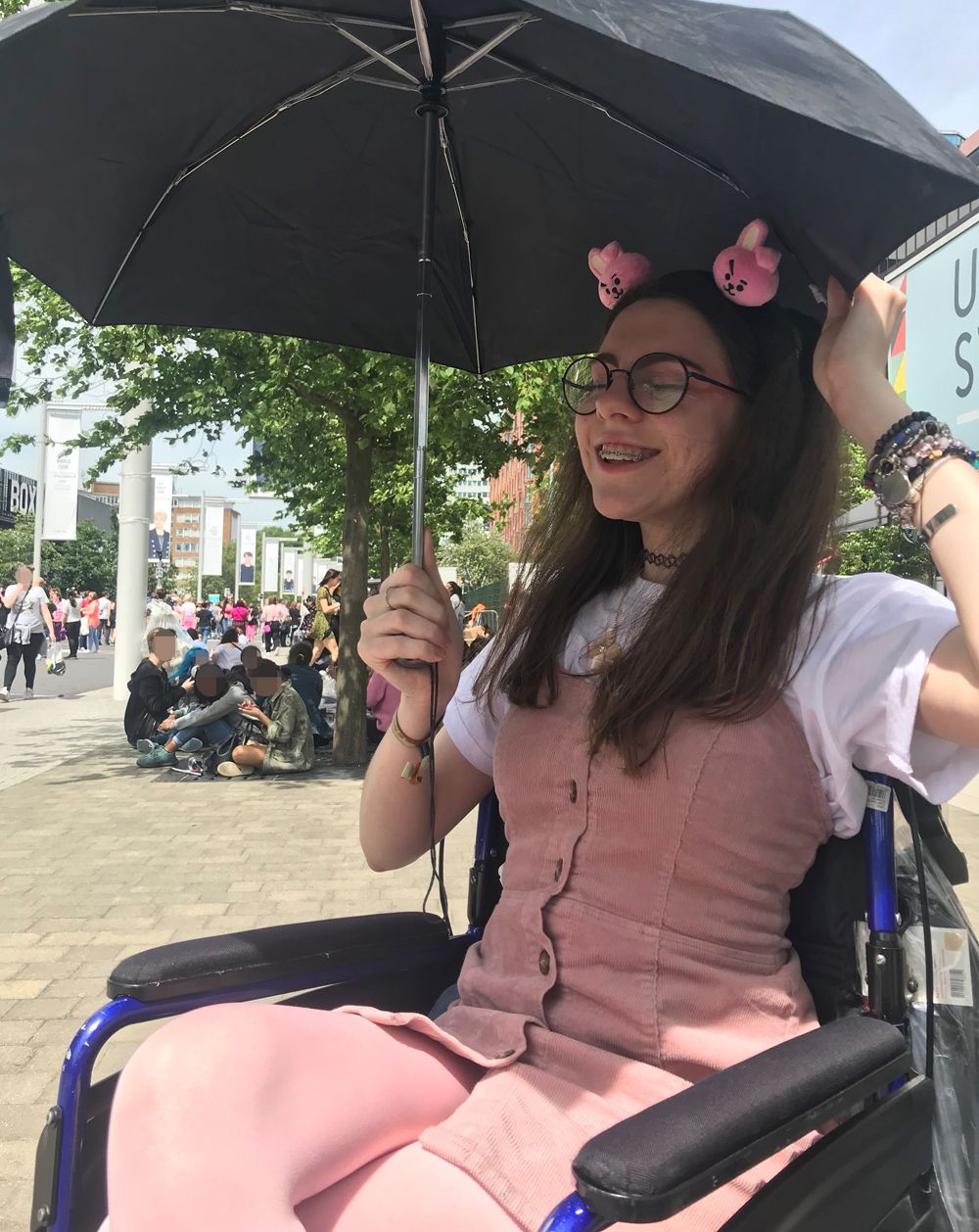 Mia before a concert (PA Real Life/Collect)
And, despite being a bright young woman with a great personality, she said where dating is concerned, her wheelchair is a complete turn off.
She explained: "Dating, in particular, can be awful. Around five or six times now, I have told men I'm in a wheelchair, only for them to immediately unmatch me on apps or tell me that they can't deal with it. But I am a multi-faceted person, who is so much more than my disability.
"I'd had symptoms of EDS before that day in June 2016, but that was the real turning point. I lost my independence overnight, and now, I mourn both for the past I don't have anymore and the future that could have been."
She continued: "People don't understand a great deal about disabilities, especially something like EDS, which can change from day to day.
"I've had to adjust what my life will look like now, but I'm determined to still do things that make me happy. That way, I think of happy times on my bad days and remind myself I am still capable."
Mia, who has just completed the second year of her film studies degree at the University of Lancaster, explained how, an independent child, she loved dancing and would walk three miles to and from school every day.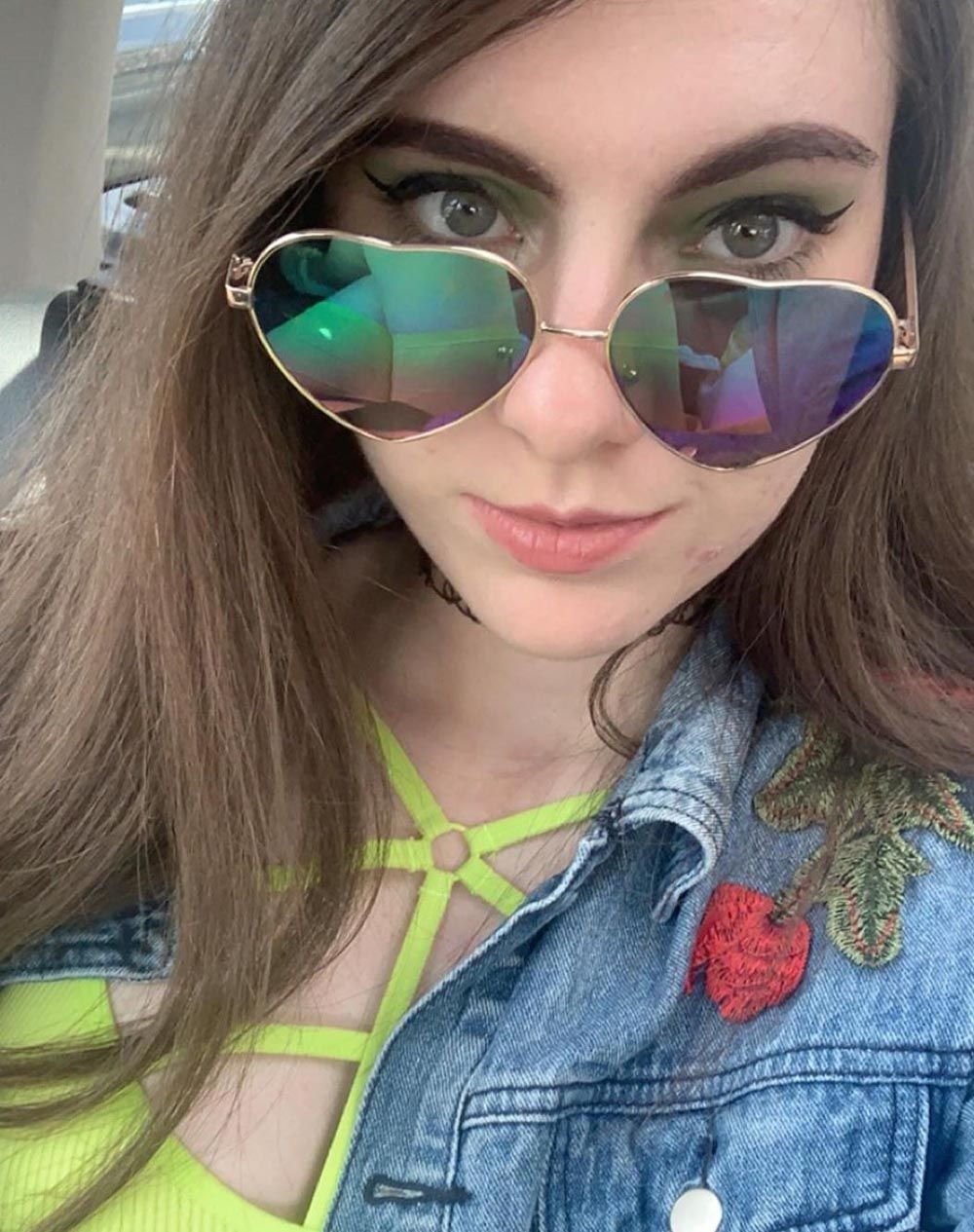 Mia (PA Real Life/Collect)
Then, at around the age of 12, she dislocated one of her knees.
"It happened while I was dancing, so at first I thought I'd just made a wrong move," she said. "But, before long, it happened again. I'd heard of EDS before, as I know some other people with it, so I began to think that maybe something more was going on."
But, as Mia was not presenting with some of the most common symptoms of EDS, such as hypermobility, when joints move easily beyond the normal range, doctors were initially baffled as to what was going on.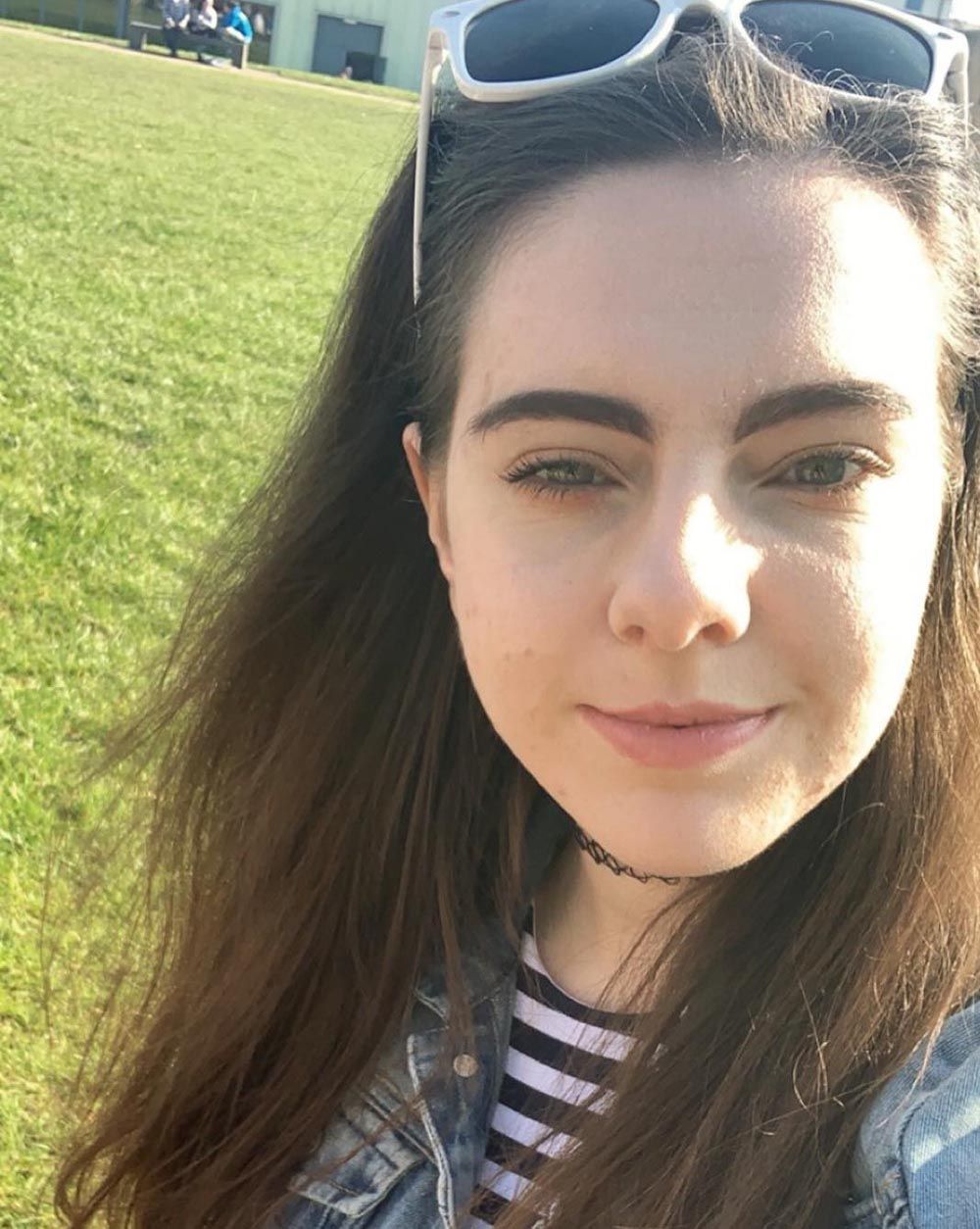 Mia (PA Real Life/Collect)
So, for five years, she soldiered on, as the increasing pain and fatigue she was living with became her new normal – continuing to have medical tests, but not receiving a diagnosis.
"I was told a few times that it was just growing pains," she said. "It got to the point where my joints popping out became my normality. I'd be at a concert waving my arms around, like everyone else, and my shoulder would just partially dislocate.
"At points, when I truly felt I was getting nowhere with doctors, I even wondered if I was just being a hypochondriac and this was something everybody had."
If you are someone who scars easily, falls over a lot, dislocates easily, has fatigue, nosebleeds, a huge range of… https://t.co/pjcFLxBOC7

— Jameela Jamil 🌈 (@Jameela Jamil 🌈) 1561445785.0
Then, life changed forever for Mia one morning in June 2016 – ironically the day after she had felt so good she had been to London and walked about 14 miles as she explored the city.
But, as soon as she woke up, she knew something was terribly wrong.
She continued: "I've never been the same since that day. My joints pretty much all came out at once. I'd gone from feeling mildly fatigued and in manageable pain to losing all my independence overnight."
She added: "I was bedbound for about three weeks, then began to slowly try and walk again on crutches. But even that was no good, as they'd make my shoulder joints pop out. At that point, there was no other choice but to get me a wheelchair, which I still use."
Sadly, Mia's wheelchair saw her become the target of school bullies who, unable to understand that her condition fluctuates – meaning she can walk short distances on one day, only to be immobile and need to be pushed the next – even accused her of being a fake.
Then, in August 2016 – two months after that fateful morning – she finally discovered that she had EDS after her family paid for her to see a private specialist at the Hospital of St. John and St. Elizabeth in north London .
"He was amazing. Just by shaking my hand as I walked into the appointment, he could feel that something was wrong with my joints," said Mia. "I was then officially diagnosed with EDS. It was completely surreal and, in a way, reassuring to finally have a diagnosis.
"After years of unanswered questions, I now had a name for my condition and, while I'd give anything to have nothing wrong with me at all, at least it is a lot easier to get help when you know what you have.
"It can be really difficult to diagnose EDS, as it's not very well understood, and everybody presents their symptoms differently."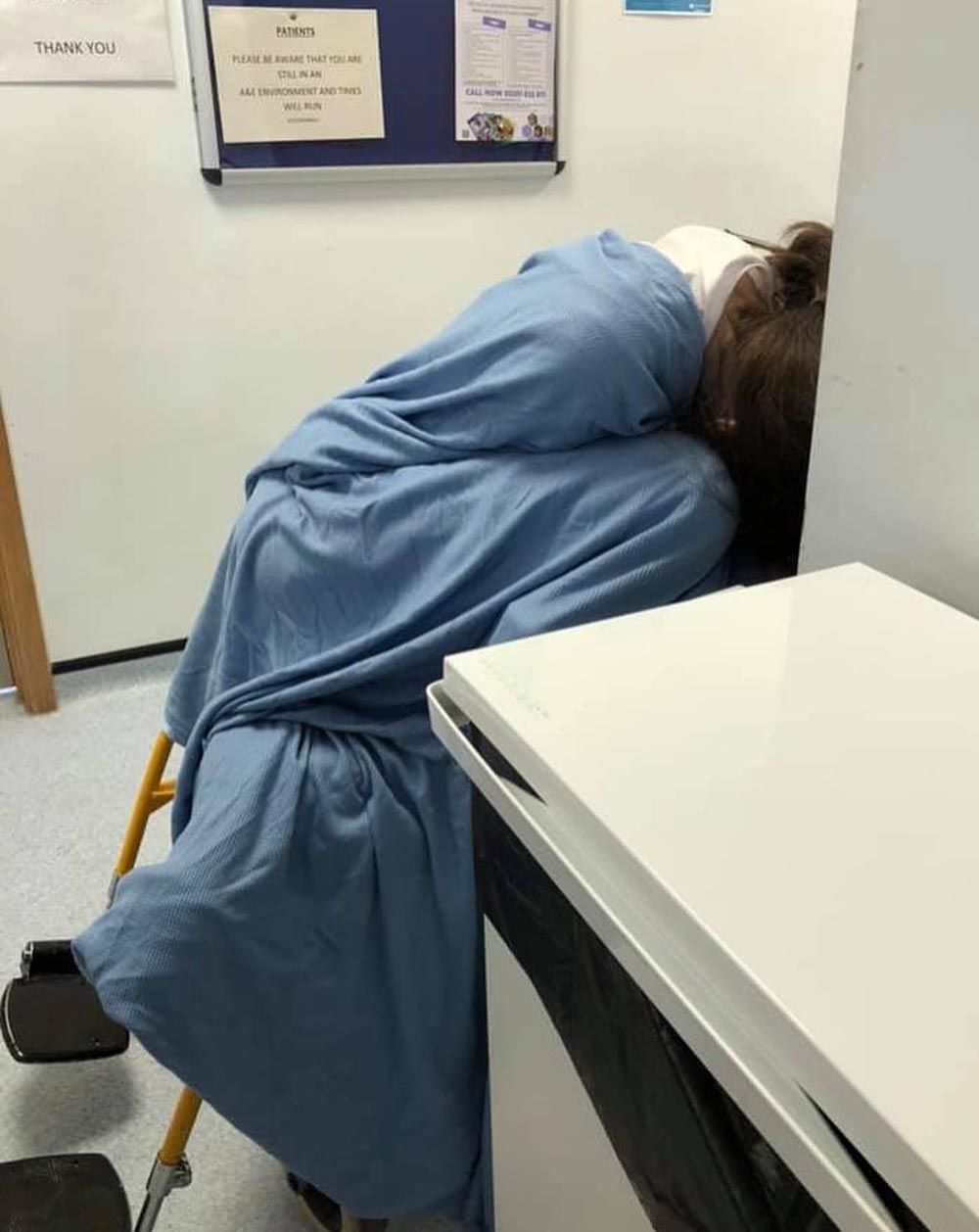 Mia in pain during a hospital visit (PA Real Life/Collect)
Mia continued: "There's a saying in medicine that goes, 'If you hear hoofbeats, think horses, not zebras' – meaning that patients are far more likely to have a common ailment than a rare one with similar symptoms. But when you have EDS, you're the zebra."
Now, Mia has also been diagnosed with fibromyalgia, a long-term condition causing pain all over the body, and is being investigated for postural tachycardia syndrome (PoTS), an abnormal increase in the heart rate, that can be triggered by things like stress, temperature and even standing up.
As a result, she has had to completely rethink her life, adapting the way she performs everyday tasks.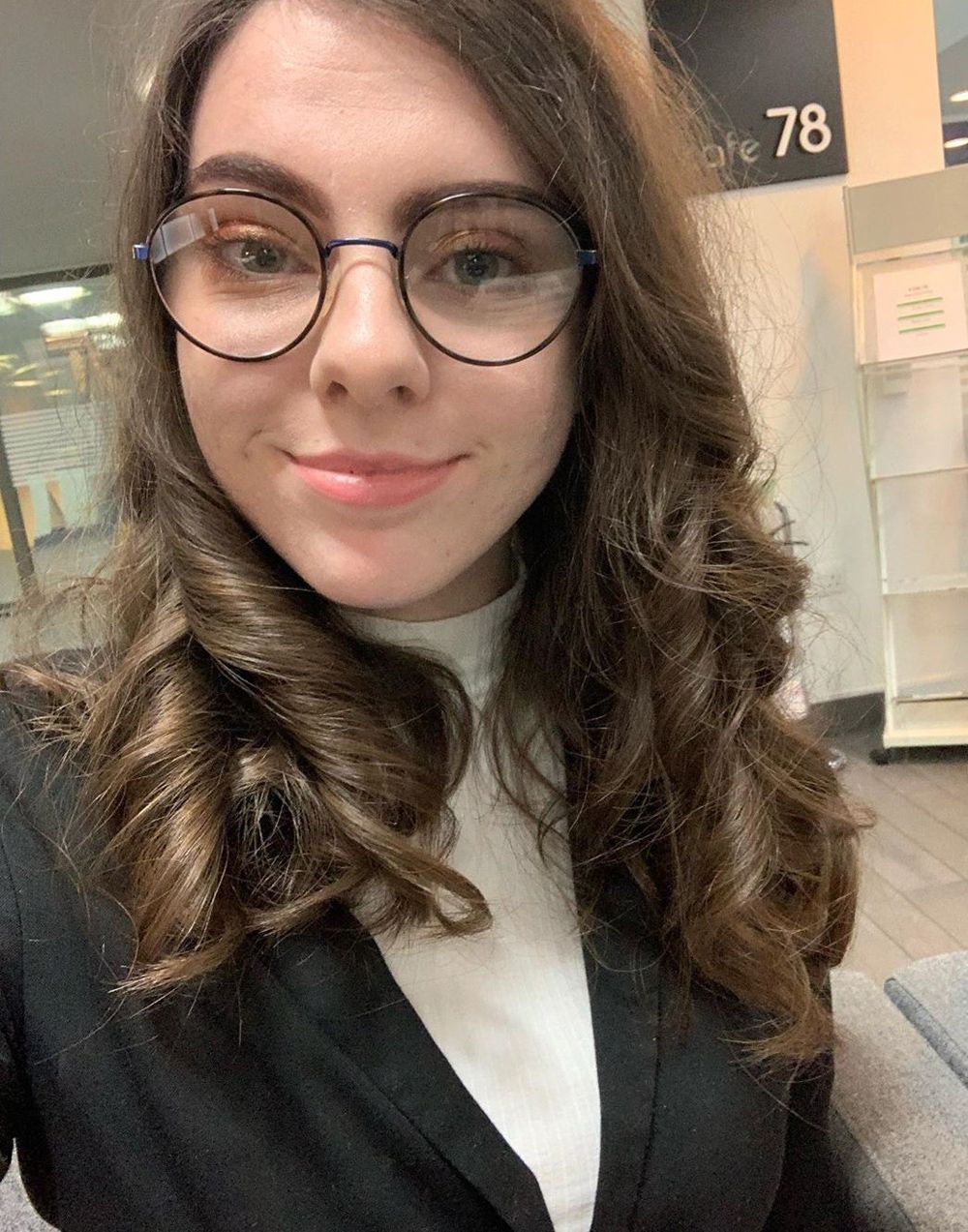 Mia (PA Real Life/Collect)
She has a carer at university and requires help doing things like showering or getting dressed.
She explained: "It's like I've reverted back to being a baby, which is something I'm still coming to terms with. I'm 20 years old, but feel like a child.
"The conditions combined can make everyday life difficult. My fibromyalgia makes my skin feel like it's burning if any pressure is applied to it, so even wearing clothes, showering or hugging someone can hurt."
Then there's the PoTs, which can strike at any time and cause me to pass out. I'll collapse but still be able to hear everything going on around me," Mia said.
"There are some set triggers. For example, I'm very intolerant to heat, but stress is also a major factor. I ended up passing out in two of my three recent university exams."
Mia also continues to navigate life with EDS, which sees her joints pop out without warning, to the point where even laughing too hard can lead to a dislocation.
YOUR retweets are needed! 👋🏽 Let's make people #BecomeFibroAware. A simple way to do so is to share this quick inf… https://t.co/9EfzvUFL6i

— Fibromyalgia Action UK (@Fibromyalgia Action UK) 1560765975.0
She continued: "It's where my stomach muscles tighten which causes the rib cartilage to shift which is really painful. I'm quite a giggly person, too, so it's difficult.
"I used to try and control myself and avoid laughing, but that's a very sad way to live. I want to be happy, like everybody else. It's not just my EDS that's a problem either, as excitement can also trigger my PoTS."
And the invisible nature of Mia's conditions means people do not always grasp how chronically ill she is.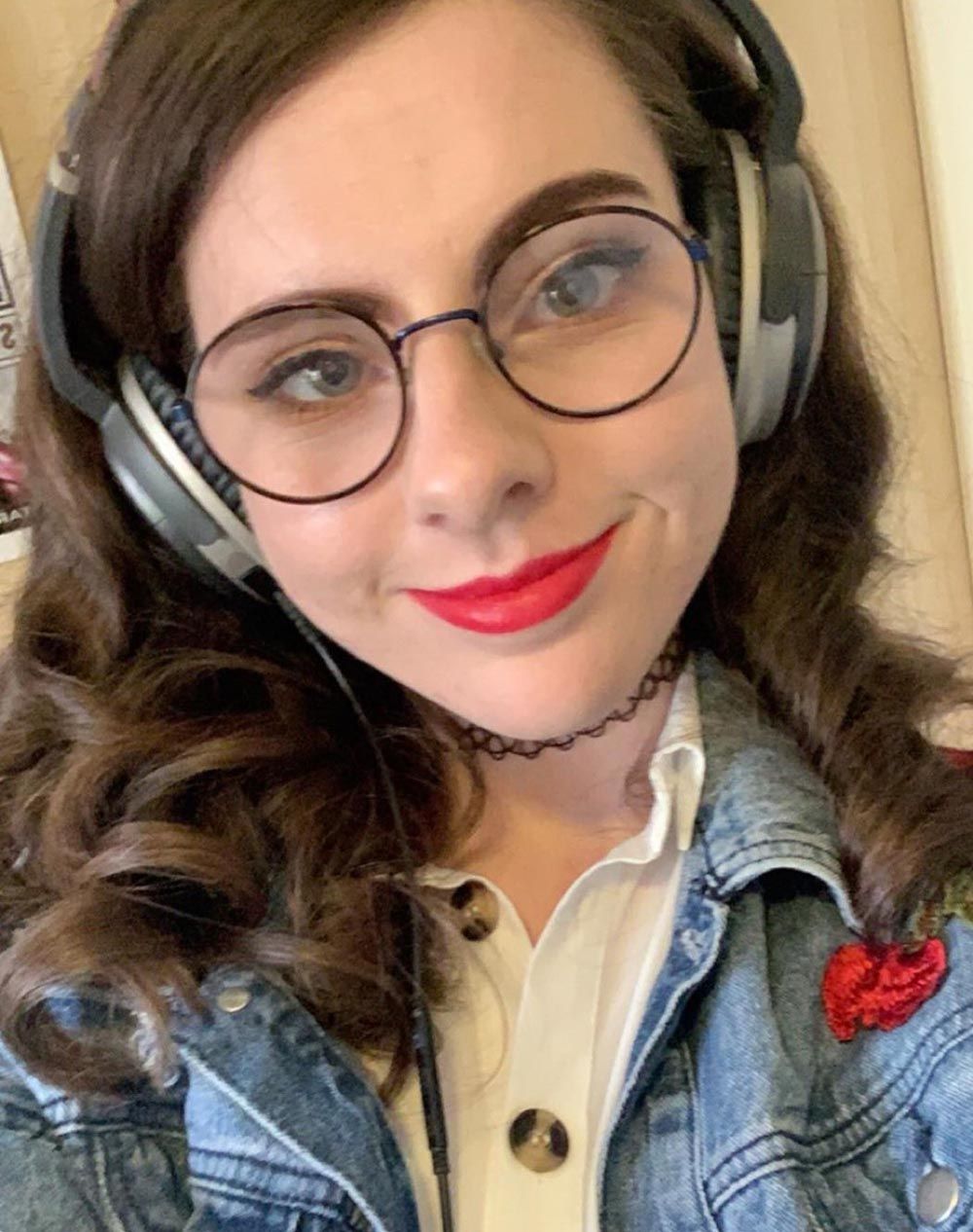 Mia (PA Real Life/Collect)
"Strangers have said I don't 'look disabled,' or asked if I really need a chair," she said. "I've even been told my chair would make me a 'bad girlfriend.'"
Already prone to anxiety and insecurity, these thoughtless comments add to Mia's poor self-image.
She said: "I try to laugh, but I wish people would understand that disabilities affect everybody differently and can be changeable, or invisible."
Mia continued: "If I do go out and enjoy myself, I feel like I am being judged for being reckless. Being disabled almost makes you this beacon of responsibility – but why shouldn't I enjoy myself?
"I love concerts and still try to go to them when I can. It's a great chance to meet other disabled people and has put me in touch with some of my best friends.
"People may see me at a gig and think I am pushing myself too hard, but my episodes can strike at any time. I've been sat at home watching TV and fainted, or had a joint pop out – if it's going to happen anyway, I might as well try to do something fun."
While some people can be ignorant, Mia receives unwavering support from her family and friends.
Recently, a university pal set up a GoFundMe page for her, inviting people to sponsor her to climb Mount Kilimanjaro in Tanzania, Africa, to help raise money for various treatments that will help Mia to be as independent as possible, such as wheelchair adaptations.
So far, more than £1,000 has been raised.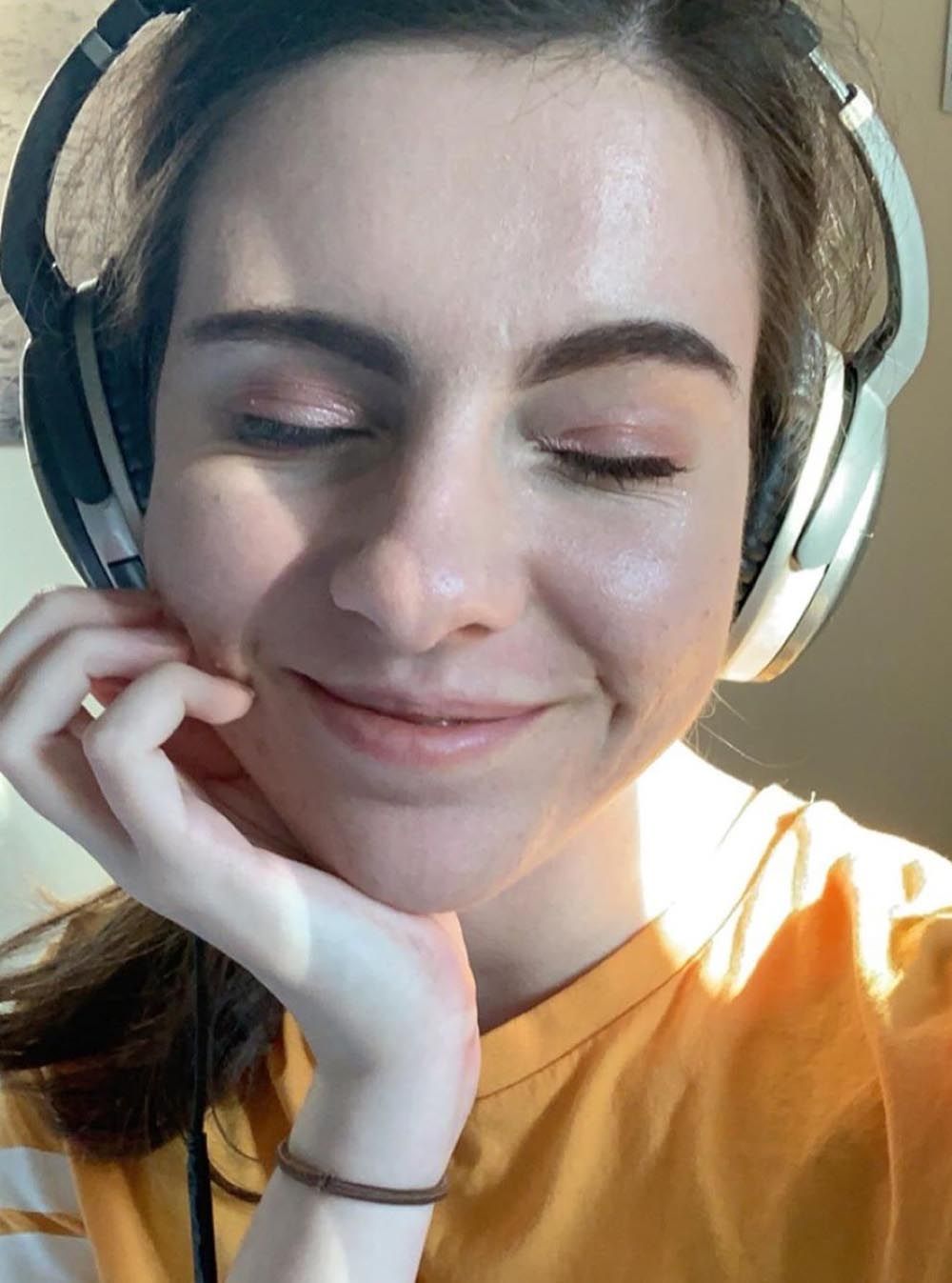 Mia (PA Real Life/Collect)
Mia reflected: "I am so touched she chose to do her climb to help me, when she could have picked any charity or cause in the world. I still can't quite believe someone would do something that nice for me.
"The idea of the GoFundMe page is a little alien, but I also know I need to accept help. For a long time, I thought I was fine, until I read up on some of the things out there that could support me, like wheelchair adaptations or a therapy dog, and realized what life could be like.
"The life I thought I was going to have may have been adjusted, but I'm still determined to live it as best I can, and part of that is raising awareness of these invisible conditions and helping people like me."
To donate, visit www.gofundme.com/f/climbing-kili-for-mia