A bride and groom who planned to lose their virginity on their wedding night failed to consummate their marriage for six years, because of a rare condition making it impossible for her to have sex.
Staying celibate during their two-year courtship, when salesman Ben Coussens, 31, finally tried to make love to his wife, Emily, 28, on their wedding night, she recalled it feeling like a knife being "shoved inside" her and "hitting a brick wall."
Diagnosed with vaginismus – where the vaginal muscles tighten when penetration is attempted – five years and nine months later, following just two weeks of intense physical and mental therapy, the couple, of Austin, Texas, USA, finally had sex and are now proud parents to Holden, one.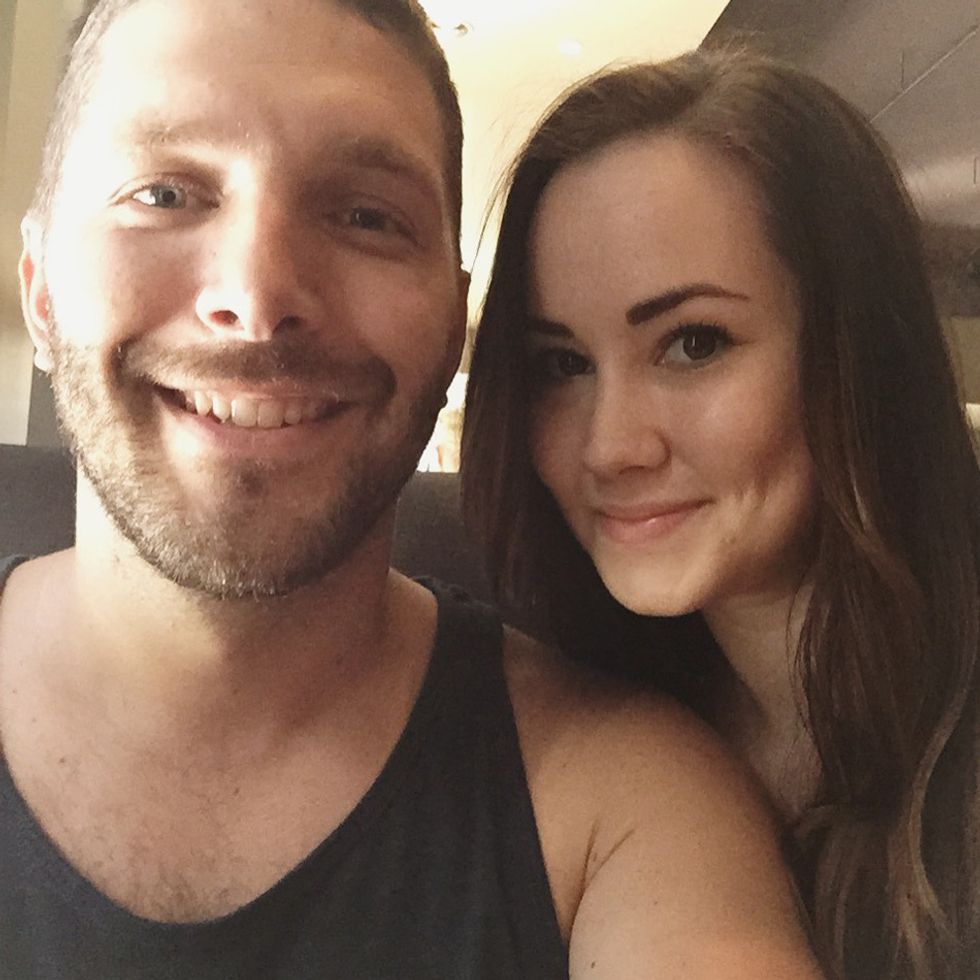 Emily and Ben were virgins when they met at church
(Collect/PA Real Life)
Stay-at-home mum Emily said: "It took us almost six years to consummate our marriage, and it was only then that I truly felt like a woman.
"We tried everything from a vibrator to stretching exercises, but nothing worked. I felt ashamed, like I wasn't working properly.
"Ben has been so amazing and patient, and sex for the first time was fantastic. We have been making-up for lost time ever since."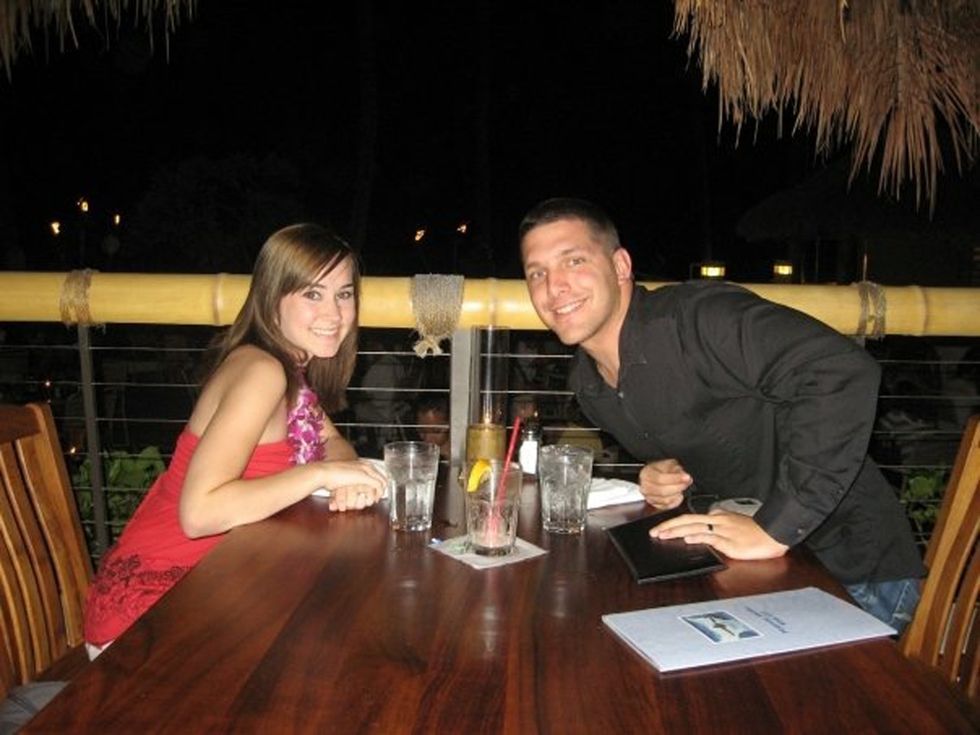 On honeymoon in Hawaii, Emily and Ben did not consummate their marriage for six years
(Collect/PA Real Life)
Both Christians, the love-birds were virgins when they met at church and, because of their faith, decided to wait until they were married to have sex.
"We were both really excited at the thought of finally making love on our wedding night, on September 26, 2009, after being together for two years," said Emily.
"We had a hotel booked for after the wedding, close to the airport, as we flew to Hawaii for our honeymoon the day after."
After tying the knot in Santa Paula, California, where they are originally from, the couple could not wait to seal their love by finally enjoying physical intimacy.
Emily recalled: "Collapsing onto our hotel bed, things became intimate, but when we started trying to have sex I suddenly felt a lot of pain.
"The only way I can describe it is that I felt like a knife was being shoved inside me, like Ben was hitting a brick wall."
She continued: "My body seemed to just have this defensive reaction to being touched and tensed up."
"I've never been abused in any way, so I couldn't understand why this was happening."
Putting it down to nerves and adrenaline because of the wedding, Ben reassured Emily, saying it did not matter and vowing to try again on honeymoon.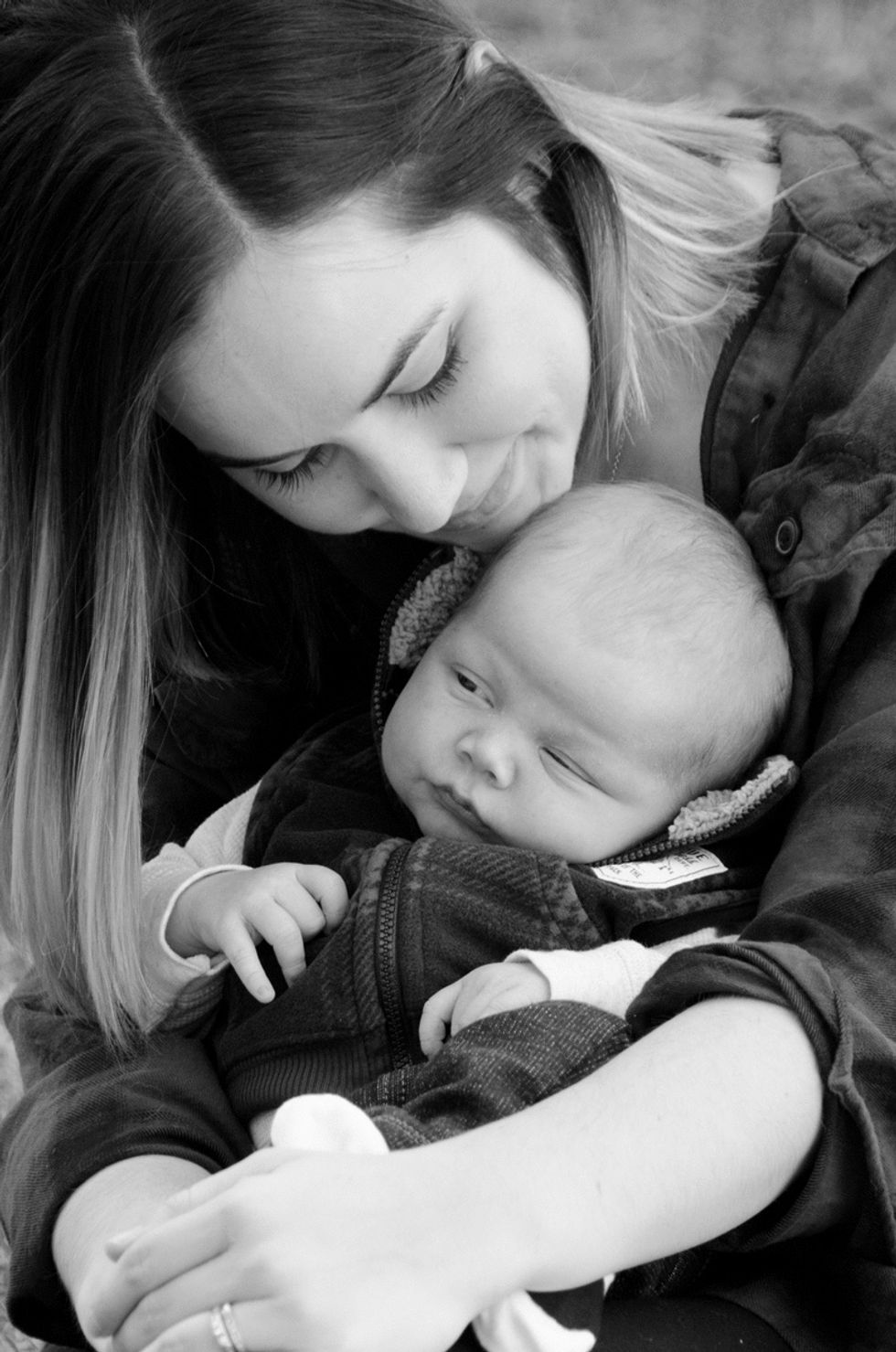 Emily and baby Holden (PA Real Life/Courtney Tole Photography)
"Ben said we had the rest of our lives to be with each other and was so understanding," she continued.
"When we arrived in Hawaii, it was the perfect romantic setting so, when the moment arrived, we tried again."
Devastatingly for the pair, the same thing happened.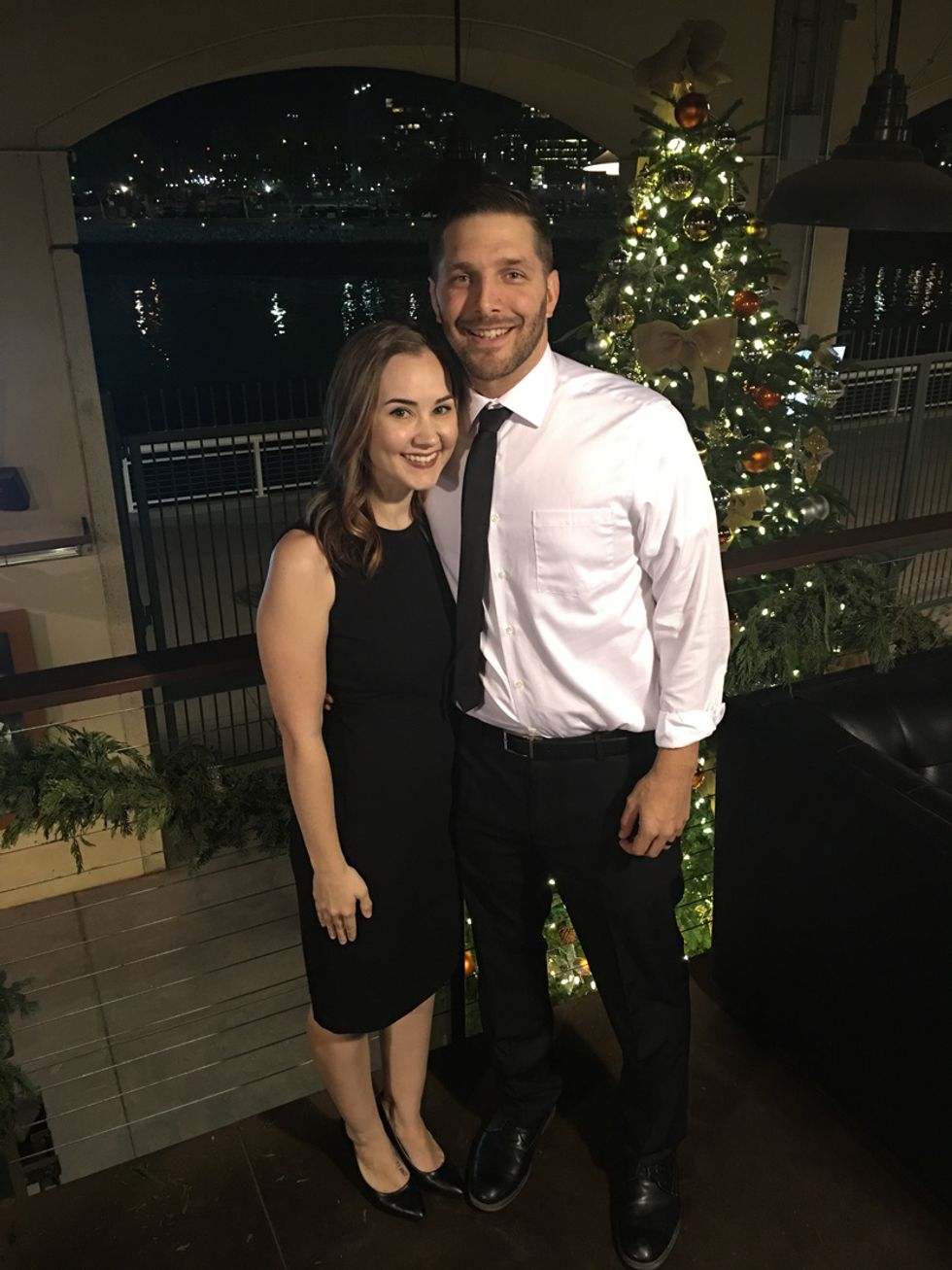 Emily and Ben failed to consummate their marriage for six years
(Collect/PA Real Life)
"My body seemed to instinctively reject what we were trying to do, and what I so wanted to do," Emily added.
"It was like my vagina turned into a brick wall, and nothing could go inside.
"I started to panic, worrying that I had something wrong with me. We were supposed to be on our honeymoon, hardly leaving our bedroom, but instead my body seemed to say 'no' despite my mind and the rest of me saying 'yes'. "
What is Vaginismus?

Vaginismus is the body's automatic reaction to the fear of some or all types of vaginal penetration.
Whenever penetration is attempted, your vaginal muscles tighten up on their own.
You have no control over it.
Occasionally, you can get vaginismus even if you've previously enjoyed painless penetrative sex.
Vaginismus doesn't necessarily affect your ability to get aroused and enjoy other types of sexual contact.
Trying exercises to stretch her vagina in the hotel room, still nothing worked.
Determined not to let it ruin their holiday, the newlyweds tried to enjoy the break and not to worry until they got home, when Emily could visit the doctor.
Seeing a gynaecologist two months later, she could not even proceed with an internal examination, because her vagina just clenched.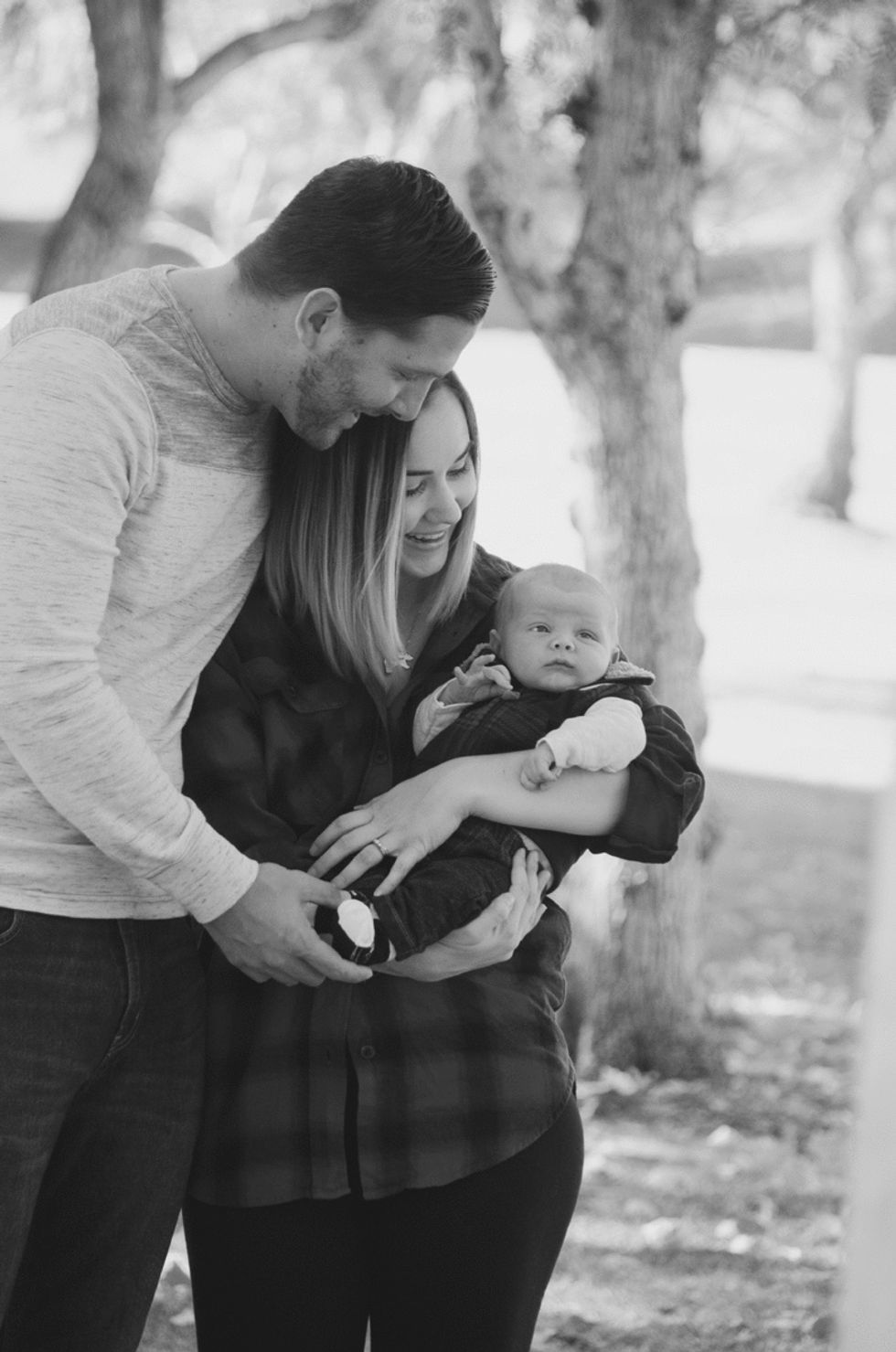 Emily, Ben and baby Holden (PA Real Life/Courtney Tole Photography)
"The doctor thought it was a size issue, so gave me some dilators – narrow silicone tubes which looked like tampons – to widen the vaginal opening, but even they did nothing as I couldn't get them in," she said.
"I was told just to relax and have a glass of wine and that 'sex can be painful the first time,' but I wasn't scared of the pain, we just couldn't have sex."
After the dilators failed, Emily and Ben continued to try and have full sex twice a week, but to no avail.
"I felt ashamed that I couldn't give Ben what he wanted," Emily said. "Of course there are other ways to be intimate, but we both wanted to have proper sex and consummate our marriage.
"Friends would ask me, 'What's the sex like?' I would lie, being vague, saying, 'Yeah it's great,' before changing the subject. Some people I did confide in suggested to me it was all in my head and that, somehow, I didn't want to make love, but that wasn't true."
"I worried Ben would become resentful of me. I'd often say to him, 'I am sorry you have a defective wife.' But he was so understanding. He really is the most handsome, hard-working, sacrificial, patient man in the whole world and supported me completely."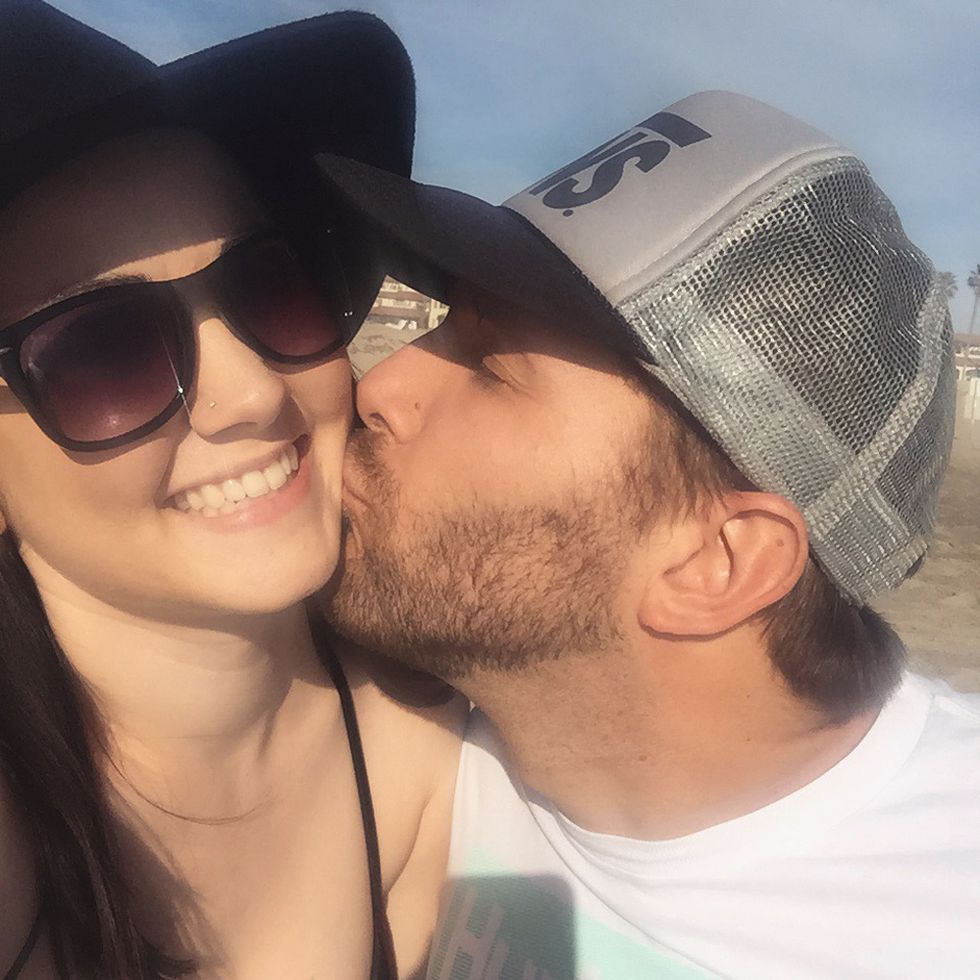 Having sex felt like a knife being "shoved inside" Emily, pictured with Ben
(Collect/PA Real Life)
Her inability to have penetrative sex also made Emily concerned that she would not be able to have a family.
She continued: "We tried everything we could at home to make it work. From stretching exercises, to different sized dilators and we even bought a small vibrator, but still no change."
So, in 2013, four years into their marriage, Emily had a hymenectomy, to remove her hymen in a bid to reduce the discomfort.
But, after a month's recovery, again their attempt to make love was hopeless.
Then, in March 2015, Ben called his wife into the living room where he was watching a video online.
She said."There was a woman on the screen talking about her symptoms and, as I started listening to them, I began to sob. They were exactly the same as mine, the same problems I'd had for over five years. It was the first time I had ever realized I wasn't a freak and there were other people, just like me. I felt validated, finally."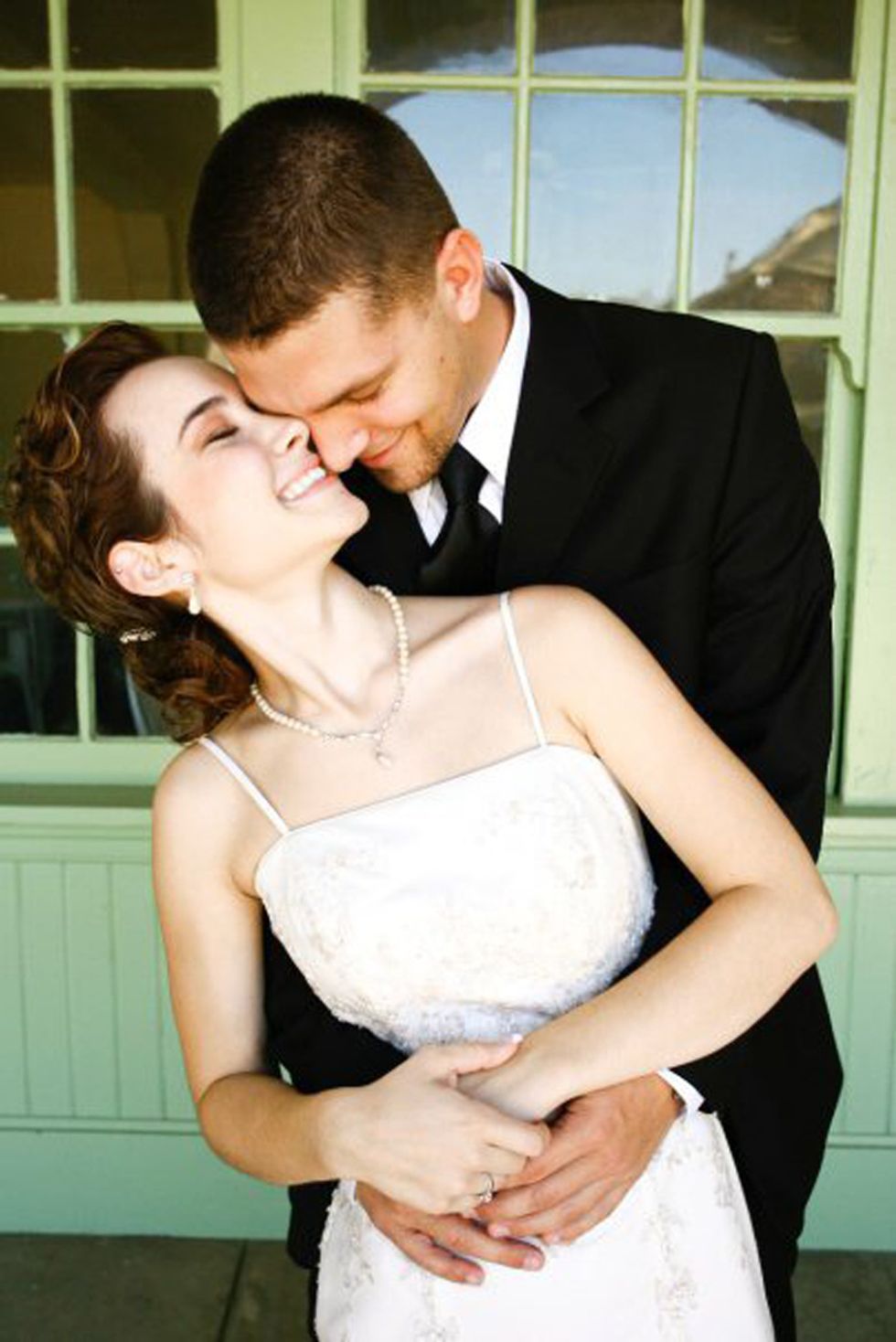 Emily and Ben on their wedding day
(PA Real Life/ Cassia Karin Photography)
The video was from the Women's Therapy Center, in Plainview, New York, USA, a place Ben had heard about through a friend.
And the condition Emily suspected she also had was vaginismus, where the vaginal muscles tighten when penetration is attempted.
Contacting the center straight away, Emily discovered they ran two week treatment courses, costing $11,000 in New York. "Ben told me it didn't matter what the cost was, we needed to do this," Emily added.
So, in August 2015 Emily flew 1,500 miles for the first week of twice-daily sessions on her own, before Ben joined her in the second week.
For two hours a day, throughout the fortnight, Emily had a combination of "hands on" guided penetration training – where she inserted the dilators repeatedly as well as touching herself to get used to the feeling – pelvic floor rehabilitation and sexual therapy.
And, on August 10, during the second week, she and Ben tried to have sex again – and this time, it worked.
She said: "Having sex for the first time with Ben was amazing. I said to him, 'Are we really doing it?' as I couldn't believe we had finally made it that far.
"Ever since then, we have made love without any problems. We now enjoy a very healthy and happy sex-life – making love every week."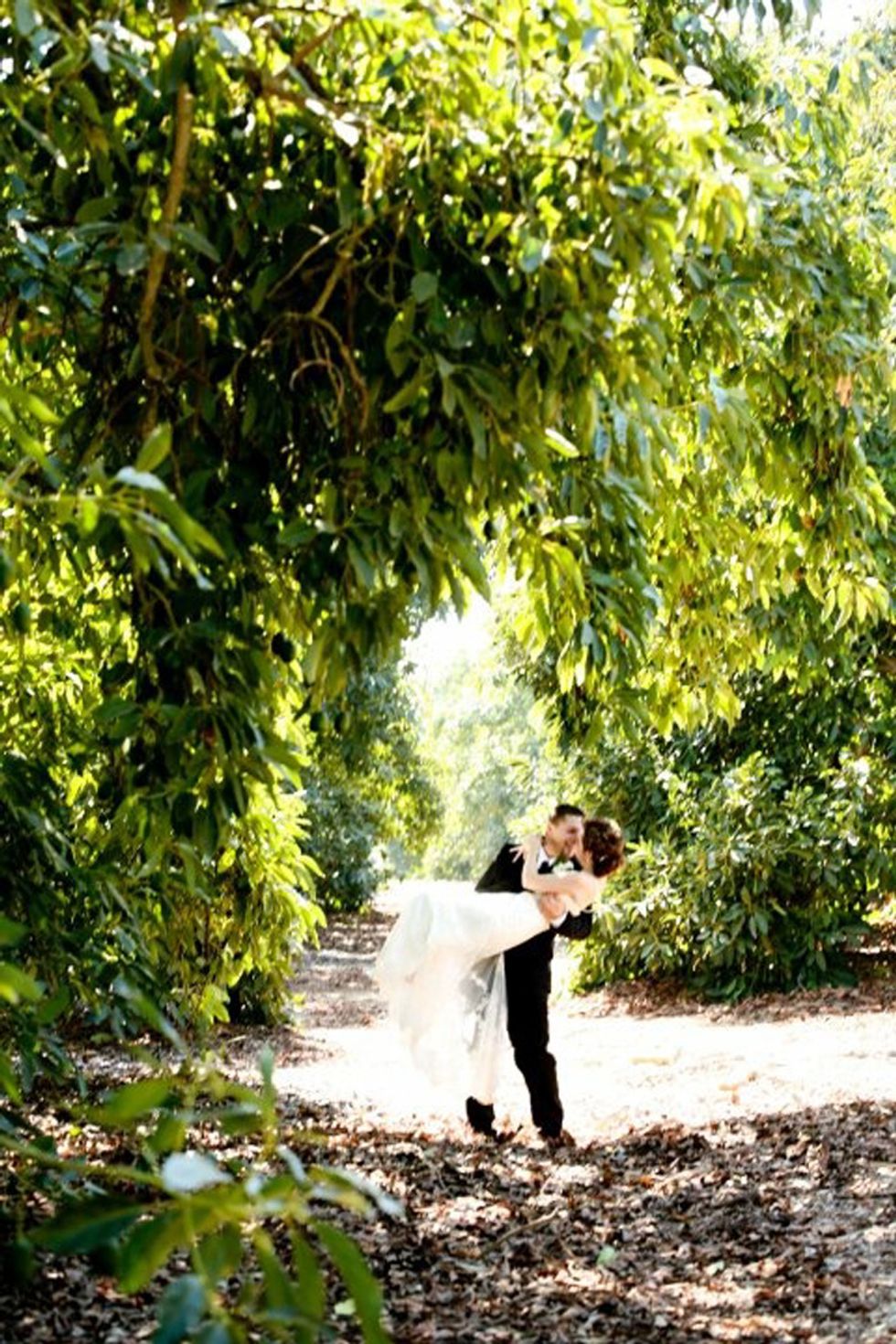 Emily and Ben on their wedding day
(PA Real Life/ Cassia Karin Photography)
And amazingly, just six months after they first had sex, Emily fell pregnant with Holden, who was born on October 30, 2016.
She said: "I love being a mum and want to have more children, too. Ben has been so supportive, but I want to tell other women who might be feeling like this that they can get help. I've never been able to identify what caused my pain as I had a really open relationship with my parents and felt able to talk about sex.
"So I want mums to talk to their girls about the issue, and not make it into such a big deal. Sex is a positive, fun thing and should be celebrated."
Meanwhile, Ben is delighted that his wife is now happy and healthy and that they enjoy such an incredible love life.
He said: "I know Emily wasn't withholding from me, and I knew deep-down we would be able to sex eventually. We had talked about adopting if we couldn't have children.
"But when we did eventually have sex, it was well worth the wait, we have Holden too, and I wouldn't change a thing."
A version of this article originally appeared on Press Association.