Drey Barrymore posted a video in which she pushed back at the tabloids that pushed a story that she wished her mother Jaid was dead.
Barrymore has a difficult relationship with her mother and shared their struggles. But tabloids took that in a sensationalist direction.
She started her video response with anger in her voice over a lifetime of tabloids commenting on her every move.
"To all you tabloids out there, you have been f**king with my life since I was thirteen years old."
The talk show host went on to say they twisted a moment of vulnerability into something she never meant.
"How dare you put those words in my mouth....Don't twist my words around."
You can see her video here:
Among the many supporters that commented on her post were several celebrity friends who understand her frustration with the tabloids.

@jennifer.garner/Instagram

@jenniferlovehewitt/Instagram

@padmalakshmi/Instagram

@caradelevingne/Instagram
Others shared how hard navigating complicated relationships with family is, even if they aren't as well known as Barrymore.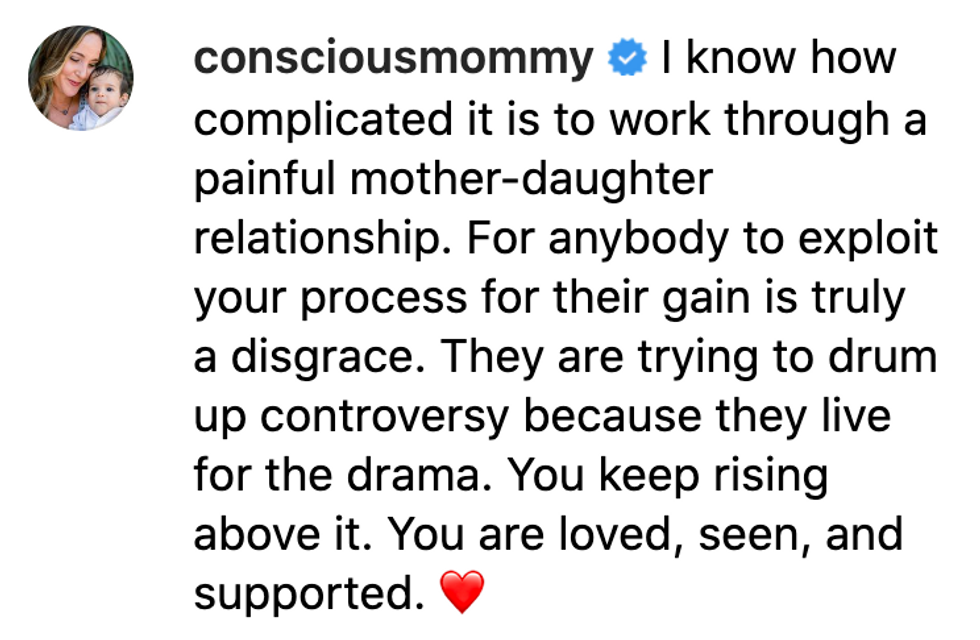 @consciousmommy/Instagram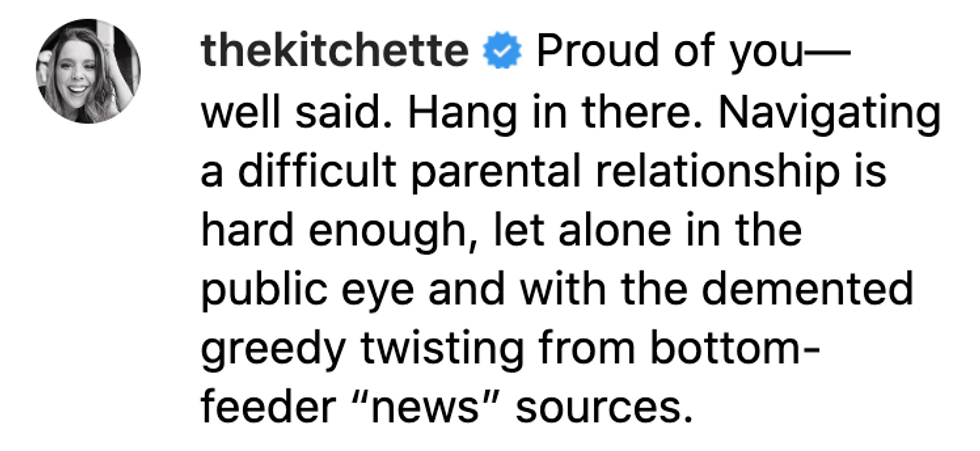 @thekitchette/Instagram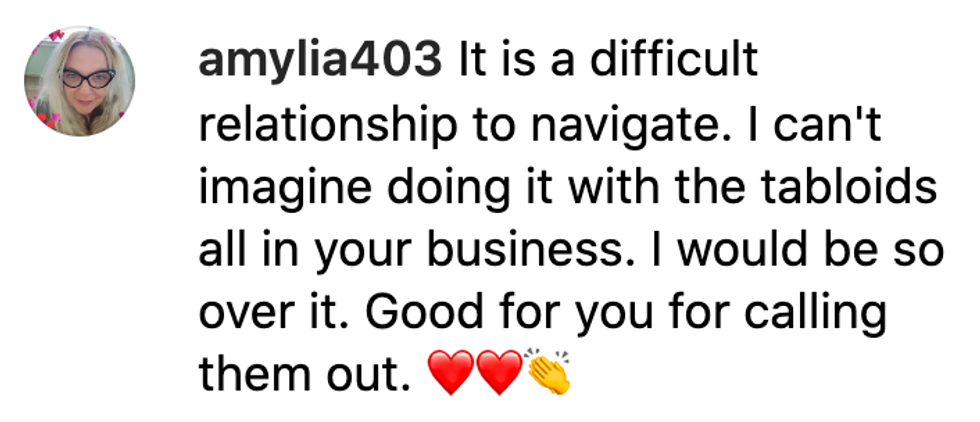 @amylia403/Instagram
Others echoed Barrymore's general message about tabloids.


@dereniowskim/Instagram

@mquinn0822/Instagram
Some called for boycotting tabloids as a solution.


@gmartinsreal/Instagram
Barrymore stated she doesn't blame her mother for their complicated relationship.
The actor financially supported her mother even after becoming emancipated at the age of 14.