A British love triangle, which made headlines back in Fall 2019, is set to expand into whichever shape has six sides.

---
During that 2019 interview with Daily Mail, 50-year-old millionaire venture capitalist Barrie Drewitt-Barlow announced that he and his husband, Tony, had separated a month earlier. Immediately, Barrie began dating his 25-year-old personal assistant, Scott Hutchinson.
As for how they met? Hutchinson had dated Drewitt-Barlow's daughter not long before. Talk about nepotism kicking into high gear for that Personal Assistant gig.
During that same interview, the new couple announced their plans to use in-vitro fertilization to get themselves a child...or two.

In a recent interview with The Sun, however, Drewitt-Barlow announced that triplets were on the way:
"I am overjoyed to share the news that Scott and I are pregnant with triplet girls. We are using a surrogate and she's fallen pregnant at the first attempt."
"Our family has too many boys and too much testosterone! So we used sex selection to even things out. We know we are having girls."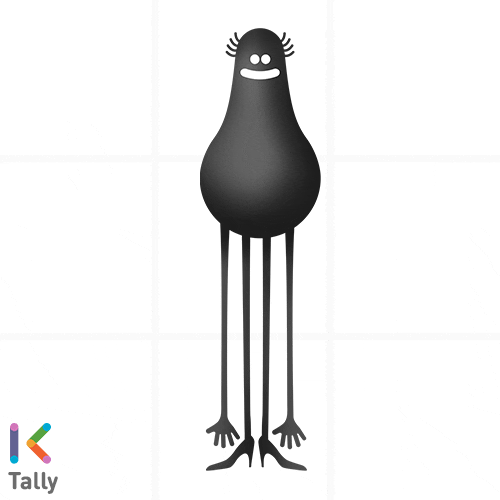 Giphy
This is hardly Mr. Drewitt-Barlow's first rodeo in the in-vitro game.

Back in 1999, Barrie and Tony Drewitt-Barlow gained fame upon becoming Britain's first same-sex parents when they welcomed a pair of surrogacy-produced twins, Saffron and Aspen.
(Saffron would go on to become the girlfriend of Scott Hutchinson, providing the introduction to the young man Barrie now calls his boo.)
They would welcome a single child as well as another set of twins over the next decade.
Those "first gay dads," as they're endearingly known across the UK, fully embraced the notoriety of their historic role. The millionaire couple would continue to make headlines throughout the early 2000s with a tabloid-ready extravagant approach to parenting the five children.
When Tony was diagnosed with cancer in 2006, he and Barrie "slid into a platonic relationship," as they told The Sun.
Over the years, Barrie found himself attracted to Scott, culminating in their current relationship and excitement about welcoming three new children.
Tony, who still lives in the same home and is now in remission from the cancer, evidently has no problem handling the new relationship or the children.
Barrie went on to tell The Sun:
"We are thrilled we are going to become daddies again. We're going to spoil the girls rotten."
"Tony is excited too, although it does underline that our marriage really is over after all these years, so it is very bittersweet."
"But we are all going to remain living under the same roof. Tony is Dad, I'm Daddy and while at the moment Scott is stepdad, soon he's going to be Daddy Two."
"We are happy, we want to co-parent our kids and that's all that matters. If people don't get it, that's their problem, not ours."
Twitter had a little bit more trouble wrapping its head around the whole thing.
@Queerty https://t.co/yoIDFN4Mya

— ☕️ 𝓔𝓻𝓲𝓬𝓪🏳️‍🌈 (@☕️ 𝓔𝓻𝓲𝓬𝓪🏳️‍🌈) 1583799967.0
There's a lot that could go wrong – or right – in the future of this story. But one thing is for certain: it's very clutch that Barrie is a millionaire because an 11-person grocery bill will be absolutely nuts.