Diddy turned heads this past weekend when he announced that he was changing his name yet again.
---
This time the moniker of choice was "Brother Love," or just "Love" for short.
It would not be the first time he's changed his name. In the past the famous rapper, born Sean Combs, has gone by Puff Daddy, Puffy, P. Diddy, and most recently, Diddy.
So it seemed about time for another change-up.
There was only one problem, according to Twitter: There was already a "Brother Love," and he wasn't happy about the news.
For wrestling fans, Brother Love is a legendary WWE wrestler, and Diddy was trespassing on hallowed ground.
Diddy can say his name is Brother Love but, we all know there is only one Brother Love. #WWE https://t.co/wwbttInHvH

— Patrick Shuck (@Patrick Shuck) 1509977228.0
Sean Puffy P. Diddy Combs is changing his name to Brother Love, which is used by a WWE wrestler. Look - imma just… https://t.co/1pGYuZq0Cp

— Nila N. Brown🌻 (@Nila N. Brown🌻) 1509985455.0
But it turns out the backlash was all for naught, as Diddy came clean on Instagram that was all just a joke that nobody got.
In the video posted to Diddy's Instagram on Monday, he said: "Today I've come to the conclusion that you cannot play with the internet."
"Due to the overwhelming response from the media out there, and just due to there not wanting to be any confusion…I was only joking. Okay?" he explained. "I didn't change my name. It's just part of one of my alter egos. One of my alter egos is Love."
He added: "But to set the record straight, because I have a lot of press to do in the next couple of weeks, you can address me by any of my older name."
"But, if you still wanna call me Love, you can call me Love, baby. But, I was only playing," he finished with a laugh.
Clearly the joke had gone over everyone's heads, but Diddy's fans were quick to forgive:
Although not everyone was sure that Diddy's intentions were quite so innocent:

Either way, it was a lesson learned for Diddy. Next time, he'll be sure to do a google search before picking a new name.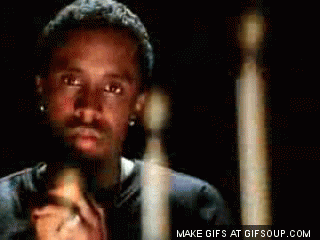 Please SHARE this with your friends and family.