Singer Demi Lovato has come under fire after using her Instagram platform to slam a Los Angeles frozen yogurt shop, The Bigg Chill, for carrying sugar-free options on its menu.
By carrying the products, the shop, Lovato claimed, was trafficking in "diet culture." Lovato, who is recovering from an eating disorder, said she found her experience at the yogurt shop "triggering and awful."
Her posts angered many online.
In her posts, which appeared on her Instagram story, Lovato criticized The Bigg Chill for promoting sugar-free "diet foods."

"Finding it extremely hard to order froyo from @thebiggchillofficial when you have to walk past tons of sugar free cookies/other diet foods before you get to the counter. Do better please."
Lovato went on to coin a hashtag, "#dietculturevultures" which she said she'd use to call out businesses like The Bigg Chill who engage in harmful diet culture.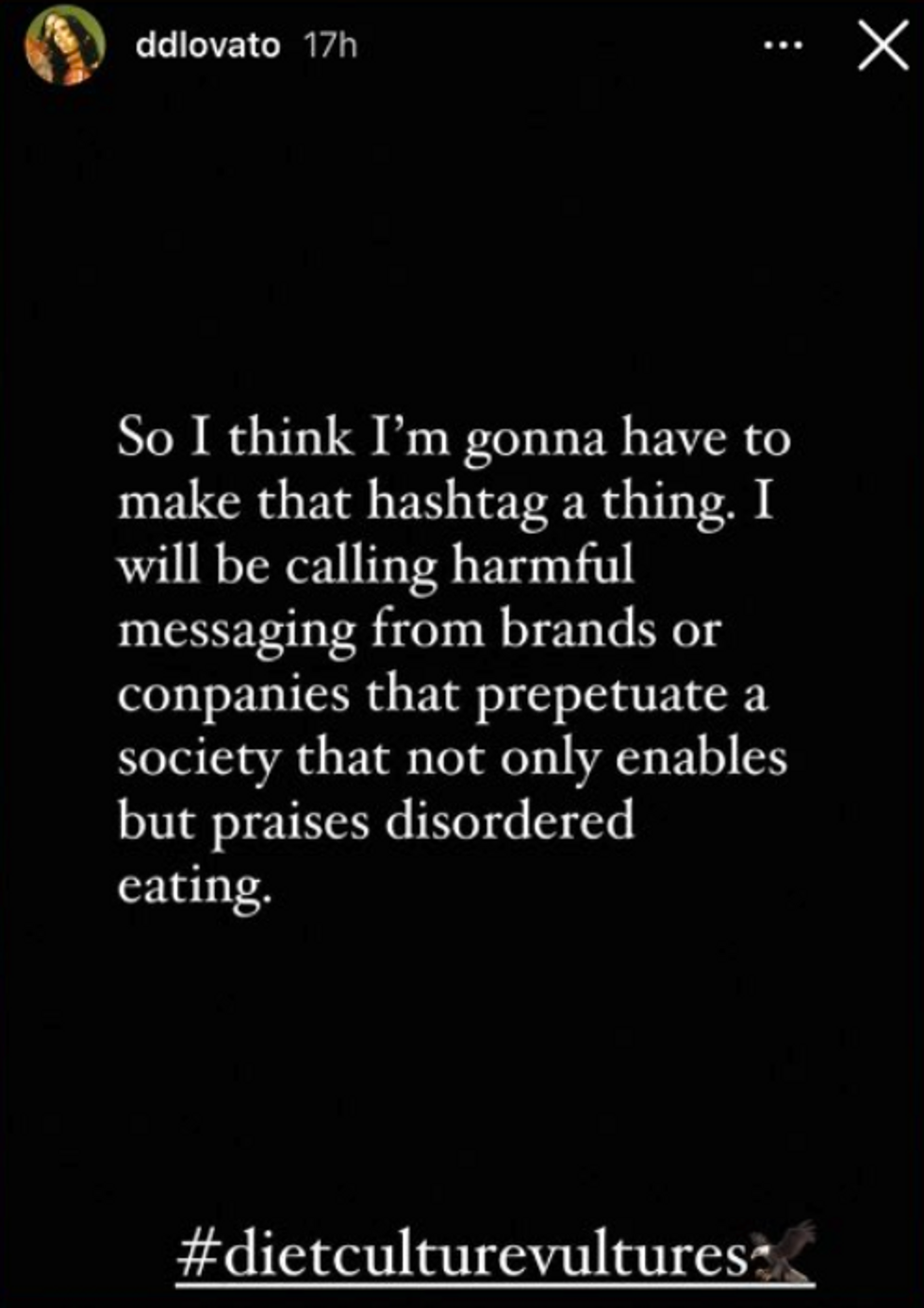 @ddlovato/Instagram
The Bigg Chill, in turn, responded to Lovato via direct message, explaining the sugar-free products in their stores were to serve people with dietary restrictions, such as diabetics, many of whom can only eat sugar-free sweets.
Lovato was still unsatisfied, however, instructing the shop "don't make excuses, just do better" and posting the exchange to her Instagram story.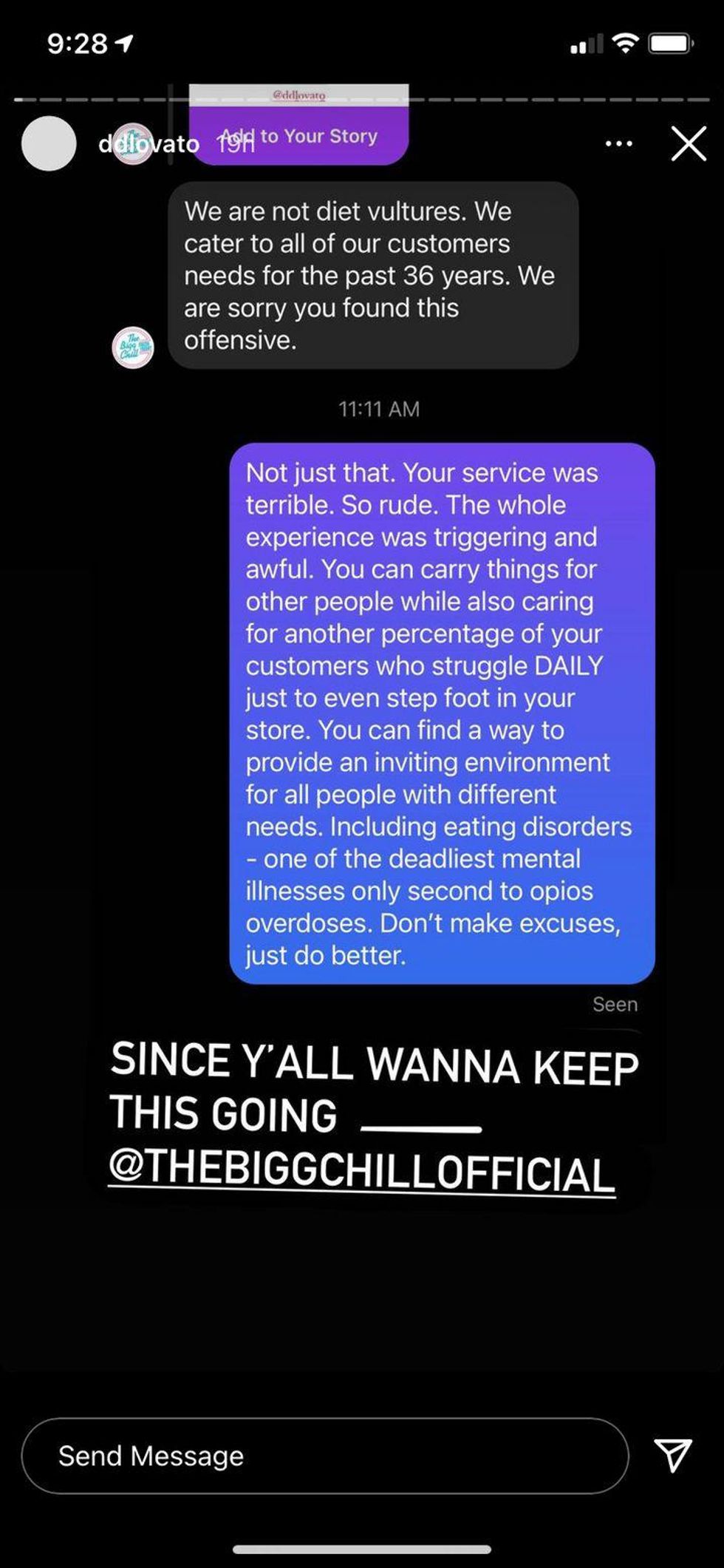 @ddlovato/Instagram
Lovato has since walked back her attack on the shop, apologizing for having "got the messaging wrong" and offering to help the shop with its "messaging."
That offer doesn't seem likely to be accepted, however.
In a statement to HuffPost, The Bigg Chill said they were "really hurt by Demi's comments" and reiterated their commitment to "have something for everyone" in their store.

Online, many called out Lovato for using her platform to go after a small business they felt did nothing wrong.

Of course there were also those who felt the need to mock Lovato.

Lovato's latest album, Dancing with the Devil...The Art of Starting Over, chronicles the period following her near fatal drug overdose in 2018.
She recently revealed she has also struggled with bulimia, and has spoken out against toxic "diet culture" she and many activists claim glorify disordered eating.