What's Christmas without a little trolling fun, especially with your family?
Francesca Scorsese, Martin Scorsese's daughter, invited us to join the fun as she trolled her dad hard with Marvel comics.
---
Scorsese was subject to recent controversy when he stated that Marvel films were more like theme parks than actual cinema.
In a New York Times essay, Scorsese was quoted saying the long series of superhero films threatened to ruin cinematic art and integrity.
He also added:
"[These films lack] revelation, mystery, or genuine emotional danger."
Whether she intended to troll her dad or bring focus away from her dad's prior statements, Francesca Scorsese certainly managed to lighten up the mood this holiday weekend.
In her Instagram stories, Scorsese shared her wrapping job that she was so proud of, particularly presents for her father.
Pictured was a pile of presents all nicely wrapped for Christmas. The catch was that the gifts were all wrapped in Marvel superhero paper.
In the caption to the story, Scorsese wrote, including a laugh-til-you-cry emoji:
"Look what I'm wrapping my dad's Xmas gifts in!"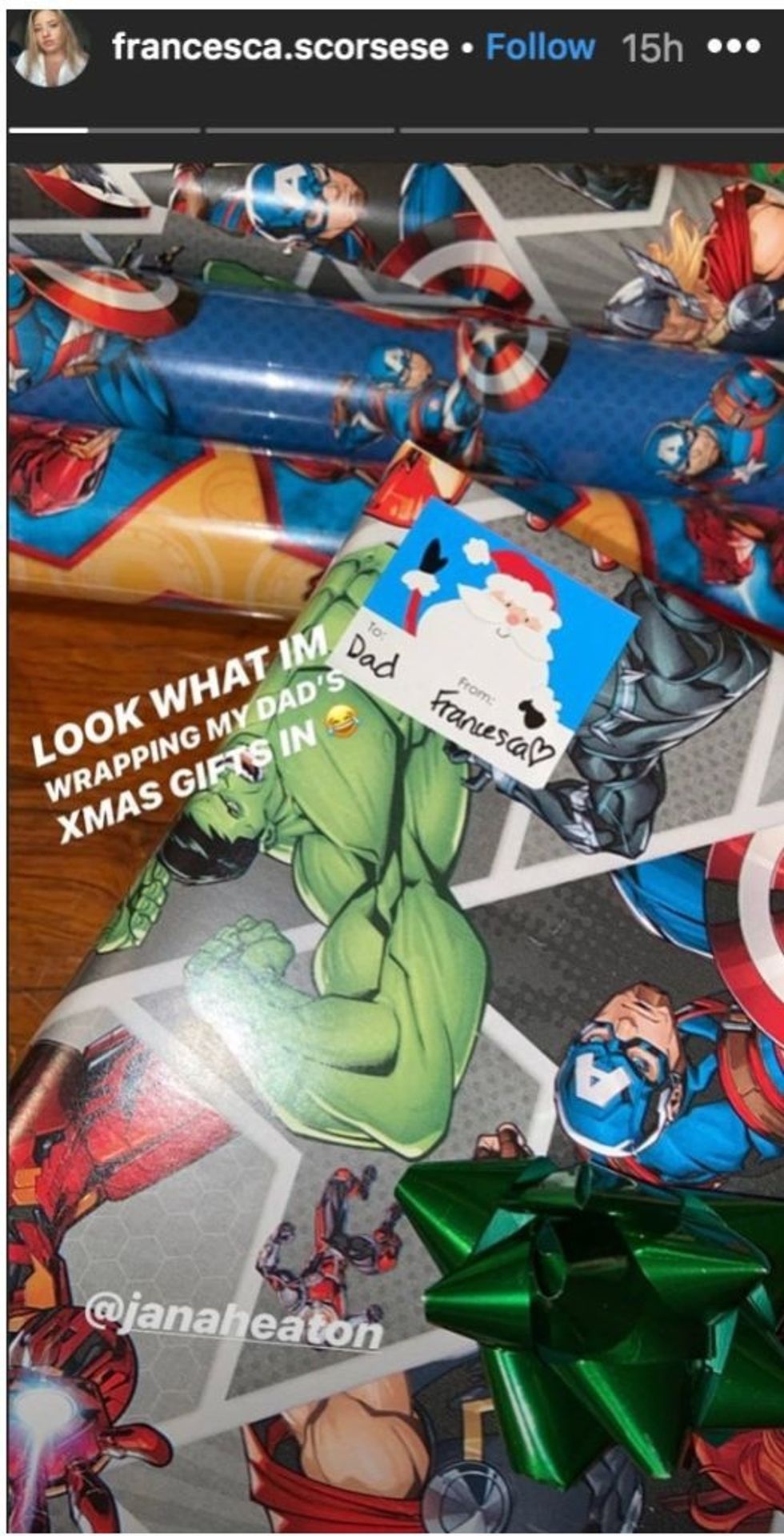 @francesca.scorsese / Instagram
Scorsese later added to her Instagram Story again after fans had a chance to respond to her choice of wrapping.
This was clearly one of her favorite reactions: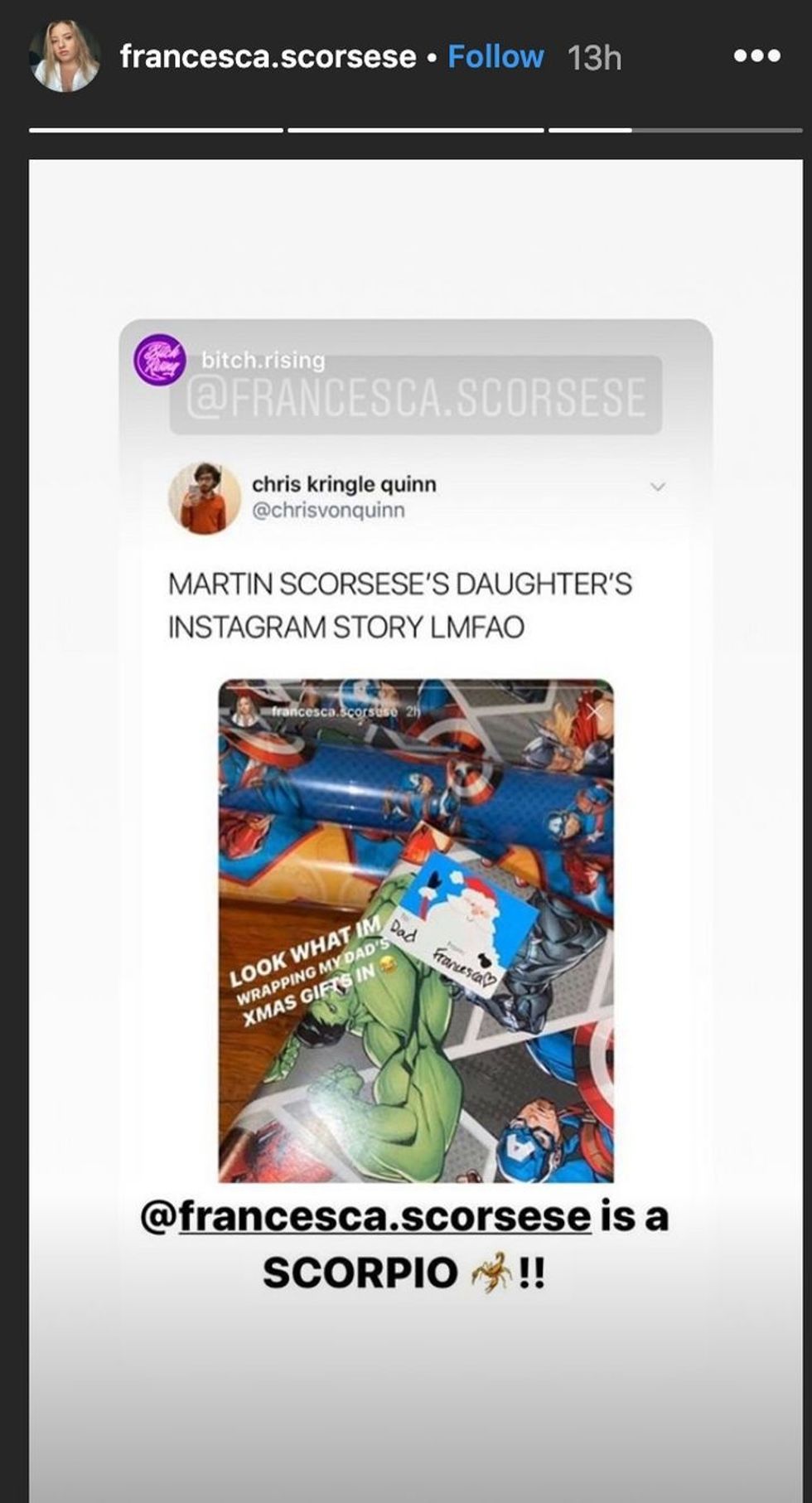 @francesca.scorsese / Instagram and @chrisvonquinn / Twitter
Fans of Scorsese everywhere were rolling over his daughter's choice of wrapping paper, hoping he saw the fun in it and had a good laugh over Christmas weekend.
In light of the recent controversy, some enjoyed the Marvel reference.
Others admired Scorsese's absolute savagery.

And some saw it for what it was—all in good fun.

Because families often spend a great deal of time apart throughout the year, the holiday season is the time to be together, catch up, share big news, and, of course, set up some quality pranks.
Scorsese certainly didn't disappoint this season.
The Martin Scorsese Collection: After Hours/Alice Doesn't Live Here Anymore/Goodfellas/Mean Streets/Who's That Knocking At My Door? is available here.