Moms around Christmas do have a reputation for getting, erm, stressed out.
But this Reddit guy's mom may have taken the cake when she found something rather questionable under his bed and jumped to conclusions like an Olympic pole vaulter.
---
Under the Reddit account portareset1, he shared his story to an adoring public in the subReddit "Today I F'd Up" or TIFU:
The OP, who is from Venezuela, said that his mom is "the typical old-fashioned woman you find here," and that she didn't know about his girlfriend of four months, whom he'd gone shopping for and hidden the presents under his bed.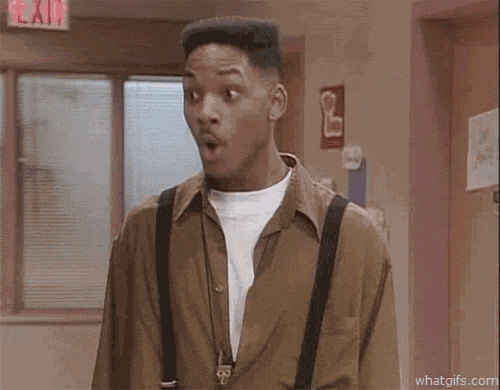 Giphy
OP wasn't worried about his mom finding the gifts, which included makeup and a remote-controlled vibrator, because "my mom rarely touches my room unless she's going to clean up."

But to his surprise, she began cleaning up early.
"I got back 3 days ago, and to my surprise, I saw her cleaning up the rooms because it's December and it's almost Christmas Eve. Yeah, I should've foreseen that."
"I braced myself to accept my fate, I was expecting some questions like 'who is this for and why was it hidden under your bed?' Honestly, that would've been much better than what it actually happened."
Giphy
OP's mom did not take it well.

"My mom went ballistic; paranoia and psychosis seem to have taken her as she hysterically asked me almost crying, 'Son, I hope you really think this through. Your father and I didn't raise you to be like this'."
To be like what?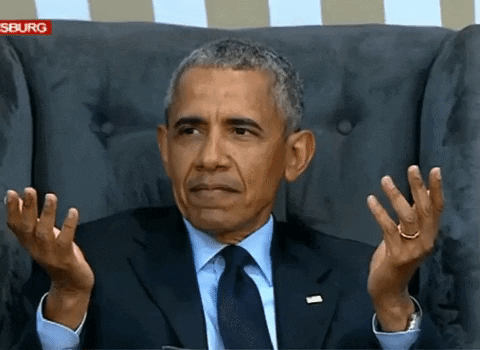 Giphy
But that all came out shortly.
"'You stickin' things up your a**? Since when are you gay? Don't you know that homosexuals won't go to heaven?'."
"When she said that, I was speechless. I didn't know whether to cry or laugh."
"I just denied her accusations and told her that I've been dating a girl for a few months and that the vibrator was a gift for her. She seemingly calmed down a bit when I explained and then started to interrogate me."
Giphy
At first all seemed well...but then, things literally took a turn for the worse.
"My mom has high blood pressure and a few days later a nose blood vessel ruptured which lead to quite a puddle of blood. We rushed her to the hospital to know what's going on and my mom told the doctor she was worried sick because she thought I was gay."
"She ended up explaining to him in great detail the whole situation including what color the vibrator was. You could tell the doctor was desperately trying not to laugh but managed to remain professional in the end."
"The doctor explained that the whole thing plus Maracaibo's [Venezuela's] infernal heat likely caused the blood vessel to rupture."
OP literally almost killed his mother with an accidental vibrator finding.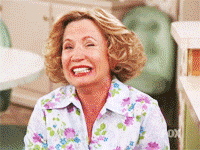 Giphy
Other Redditors had just as much fun reading this story as you probably did.
"You should have told your mom that the vibrator was for her." -frogmicky
"Better clean your own room from now on." -WeirdBite
"Nothing says Catholic Guilt like a parent going to hospital over your sexlife." -JimmyTehF
"God damn I didn't know you could be so homophobic that you could blow up." -Hurtdeer
"1. Sorry about your mom"
"2. This is kind of hilarious, thank you for sharing" -DeathofaNotion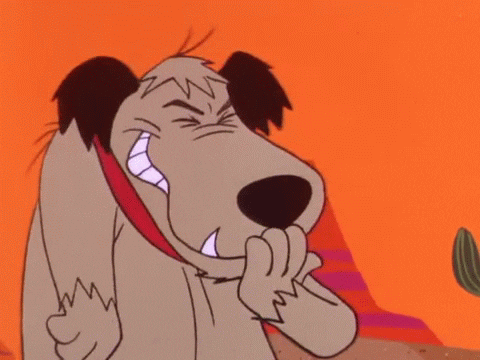 Giphy
Buuuut...it's also kinda messed up.
"In all fairness, your mother condemning you for thinking you are gay is pretty awful. Sorry about your religious parents. This is how young gay men and women kill themselves :(" -hammyhamm
"Would've been the perfect, "okay boomer" moment" -OfficialDodo
"This is exactly why my mother can never know I'm agnostic."

"She would literally lose her mind."
"Good luck to you OP." -123456Potato
"ugh....when your homophobia gives you an aneurysm....It's a pretty weak mind that almost explodes when it considers something different. Hope you can move out soon." -nixiedust
"This TIFU made me more sad than anything. I feel really bad for anyone who is actually gay in your culture. :("

"I hope your mom feels better either way" -Lexjude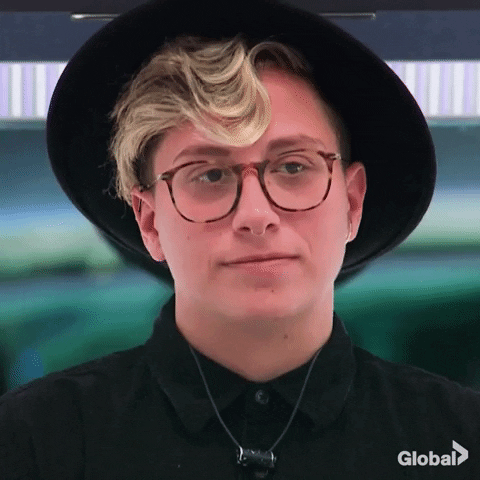 Giphy
OPs mom seems to be doing better after her "near death" experience with the vibrator and her own homophobia.