Chris Brown was not happy when he heard the name "Robert Glasper" announced as winner for the Best R&B Album Grammy instead of his. The singer, songwriter, dancer and actor shared his disapproval over the results on his Instagram stories.
The controversial artist unleashed a string of disses at Glasper's expense but later deleted them.
In one, Brown shared a screenshot of what appears to be an internet search for the winning pianist with the words, "Bro who the f**k is this?" written on top followed by:
"Y'all playing who da f**k is this?"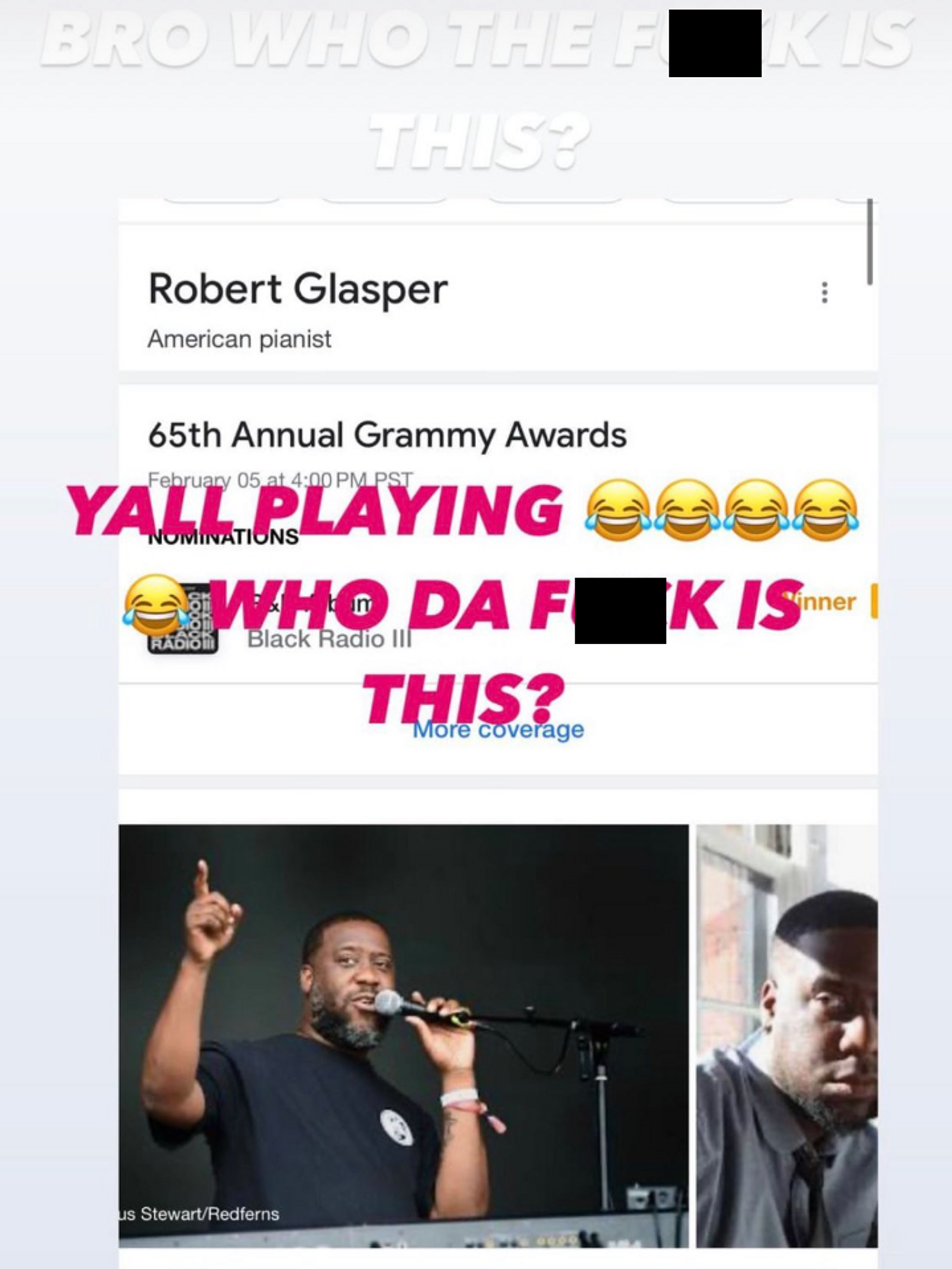 @chrisbrownofficial/Instagram
Another read:
"Ima keep kicking y'all *ss! Respectfully"

@chrisbrownofficial/Instagram
That was followed by yet another saying:
"Wh😂 the f**k is Robert Glasper?"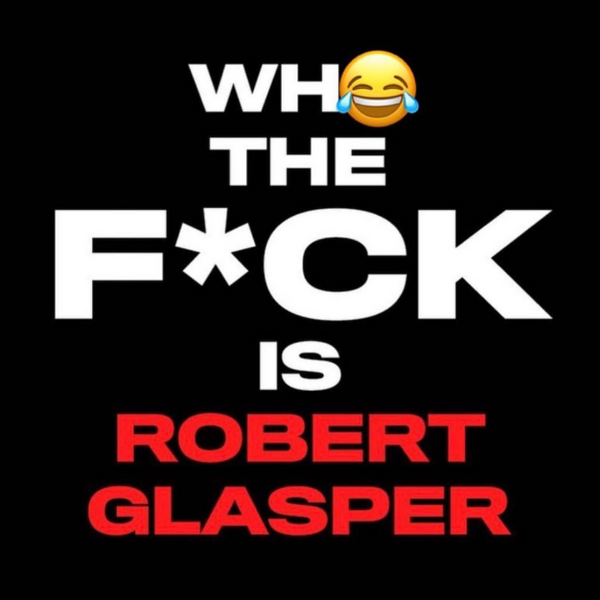 @chrisbrownofficial/Instagram
Then Brown snarked:
"I gotta get my skills up... ima start playing the harmonica."

@chrisbrownofficial/Instagram
Twitter was swarmed with comments on Brown's hissy fit.
Many shamed him for not knowing who Glasper is given Glasper's contributions to music.
A few fans came to Brown's defense.
But not because his behavior was appropriate or showed maturity or growth since his prior violent ourbursts got him in legal trouble. They used Brown's method to determine an artist's worthiness to win a Grammy.
They hadn't heard of Glasper either, so how could he win?
Glasper is a pianist, record producer, songwriter and musical arranger who has written and produced albums for Kendrick Lamar, Common, Mac Miller and many, many others.
Glasper was nominated 12 times for a Grammy and earned five so far, including this year's Album of the Year for Black Radio III and Best R&B Song for "Better Than I Imagined" in 2021.
Late yesterday, Brown reached out to Glasper.
Brown shared a screenshot of a dm he sent the pianist that read:
"Congratulations my brother."
"I would like to apologize if you took offense to my reaction at the Grammys. You were not the intended target and I know I cam off really rude and mean."
"After doing my research I actually think you're amazing... THE ORGANIZATION ISN'T DOING US BLACKS OUR DUE DILIGENCE."
"YOU AND I SHOULD never be in the same category. Two totally different vibes and genres."
He finished:
"So from one Black man to another... CONGRATULATIONS. HOPE YOU ARE ABLE TO FEED YOUR FAMILY FOR LIFE."
"God bless my G"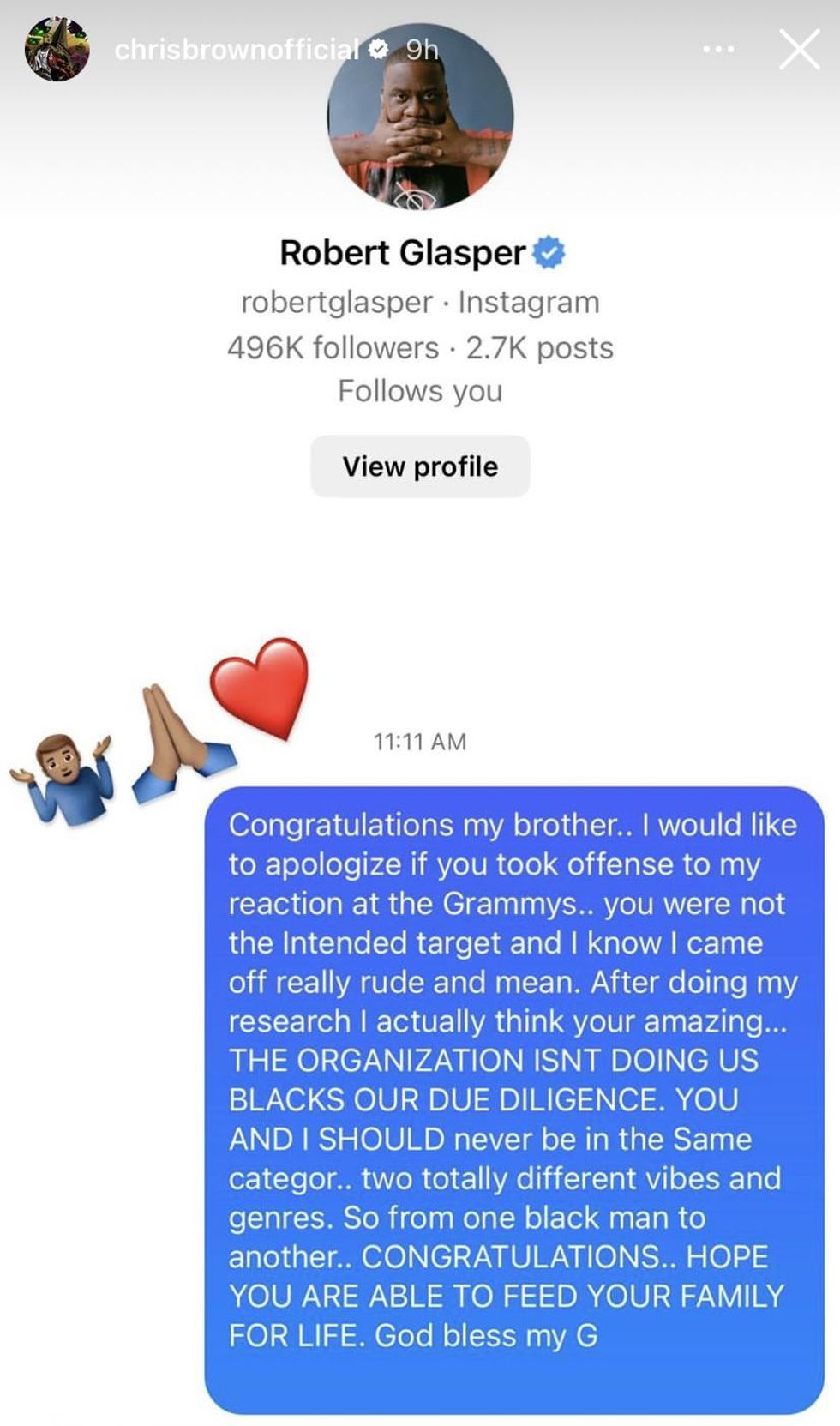 @chrisbrownofficial/Instagram
Aside from the above Instagram post, Brown issued no other statement about his outburst as of this writing.
As for Glasper, he made his own Instagram post.
He captioned it:

"It's been brought to my attention that y'all have questions about Who TF is Robert Glasper!"
"If y'all have questions, I have answers."
"Check out my stories to play along!"
Congratulations to Glasper on his 5th Grammy.