There's no better way to start off your Monday than with a good old fashioned chonker.
---
Cinderblock, an obese kitty, has been clinically ordered to work out and lose weight by Northshore Veterinary Hospital in Bellingham, Washington.
But ever since a video surfaced of her half-pawing an underwater treadmill and meowing indignantly at the camera, she became an instant celebrity.
People were stanning Cinderblock's weight loss journey left and right.
Many people relate to Cinderblock and her aversion to working out.
And then, the impossible happened.
Cinderblock began walking.
Still meowing indignantly, but she is doing the thing.
You go, little girl!!
Northshore was forced to come up with creative ways to get Cinderblock to move, including "scattering the kibble" so she will move as she eats.
As Cinder continues to make slow and steady progress, the world will continue to stan.
You go, Cinder!
You've got this!
If you've got your own chonk at home, the Playdot! Battery Operated Cat Laser Toy with 4 Operating Modes, available here, could get them moving.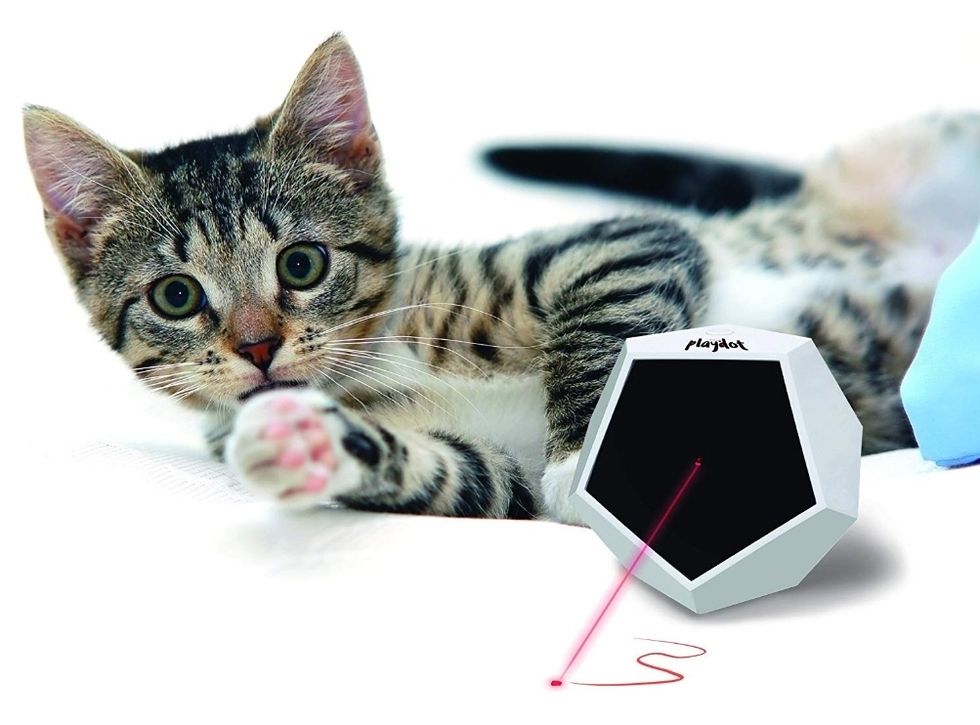 Amazon