This is the perfect boy-meets-girl love story. These adorable former childhood sweethearts who lost touch rekindled their love and are finally planning to marry each other, after reuniting on Facebook.
---
The couple met when they went to primary school together in Dundee, Scotland, when Joan Reid was eight and George Low was nine, they dated for two years as teenagers.
Then Reid turned down Low's marriage proposal when he joined the army at 18. He was posted to Germany and hoped she'd join him there as his wife.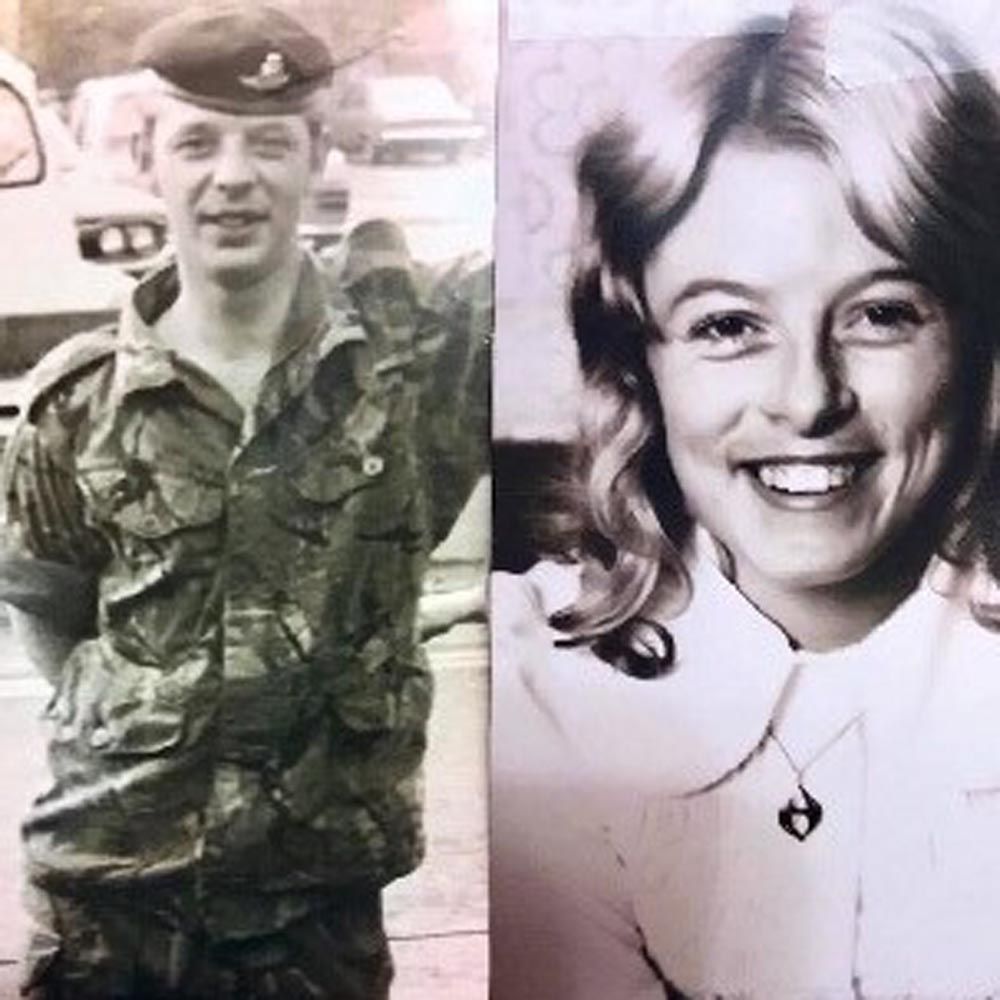 Joan and George at 18 (PA Real Life/Collect)
Reid was heartbroken, but chose to stay at home with her family. Naturally, the couple lost touch and they each moved on. Both of them married twice in the span of 50 years, but clearly neither forgot their first love.
In December 2017, Reid found the courage to message Low on Facebook.
At first, he did not recognize her because of her new last name. I mean it's been 50 years, give him a break. But they soon started chatting, and decided to have coffee in April 2018. The attraction was so powerful that they moved in together just two months later.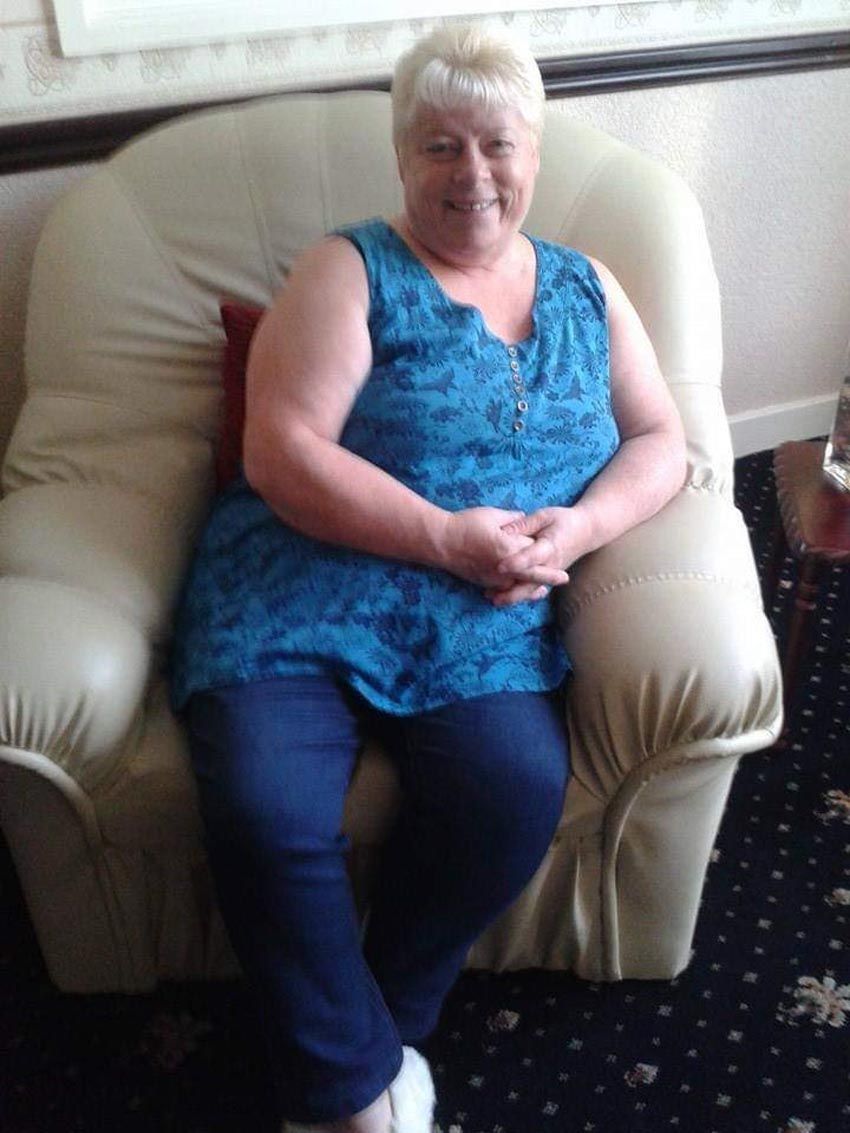 Joan before she lost weight (PA Real Life/Collect)
"I used to think about George all the time and wonder what he was up to. He was my first love, funny and kind. But you never know what's going to happen in life," Reid said.
"I try not to have regrets, but I used to wish I had gone with him to Germany. I kept him in my head all the time. I was eight years old and George was nine-and-a-half when we first met at primary school."
He was the ultimate boy-next-door.
"He lived in the next street and we knew each other's families. We went to the same secondary school, too," Reid said.
"Then, when we were 16 we started dating after meeting up in a local pub. He was funny and cheeky with a good heart. He would always make me laugh."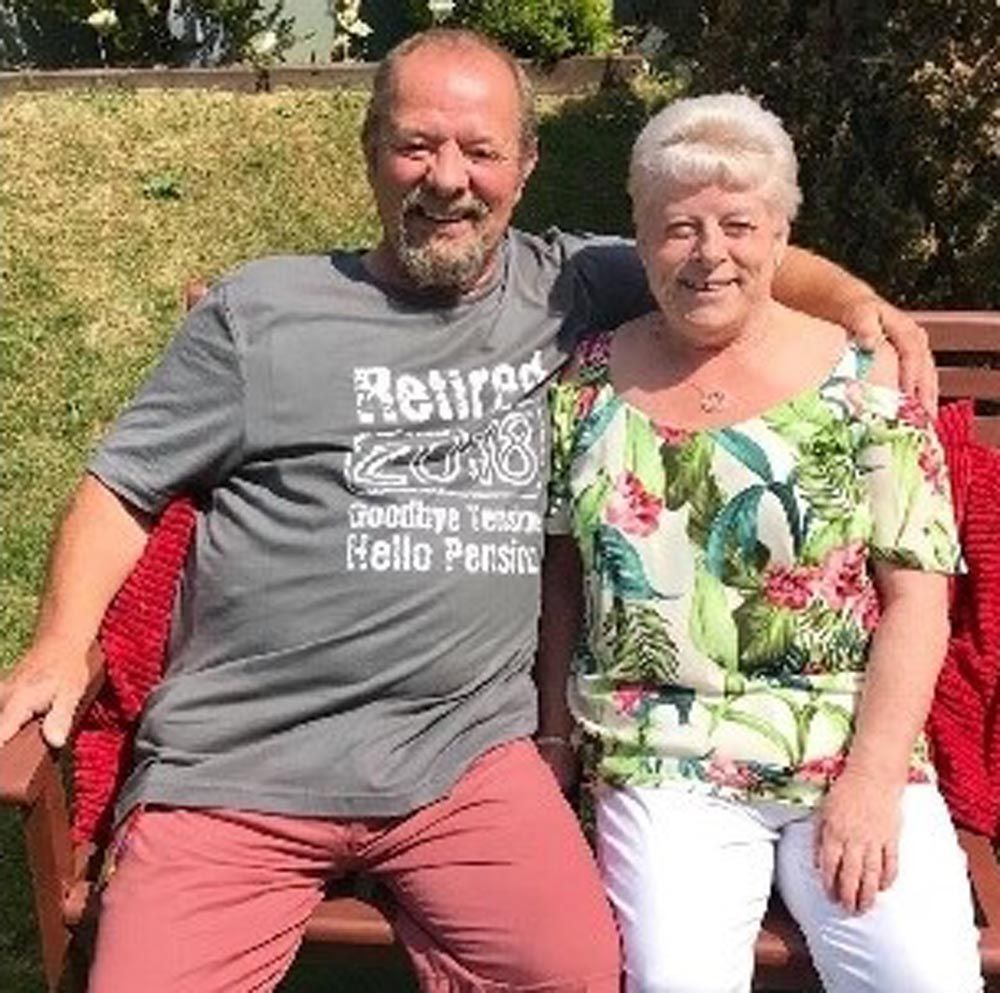 Joan and George now (PA Real Life/Collect)
Truly an adorable story.
"He asked me to marry him and to settle down in Germany with him, but I wanted to stay with my mom and brother," Reid continued.
"It was a big thing and I did think about it, but I was very family orientated and didn't feel ready to move away so I turned him down. He was gutted. Then I didn't see him again until 2018."
We were all gutted.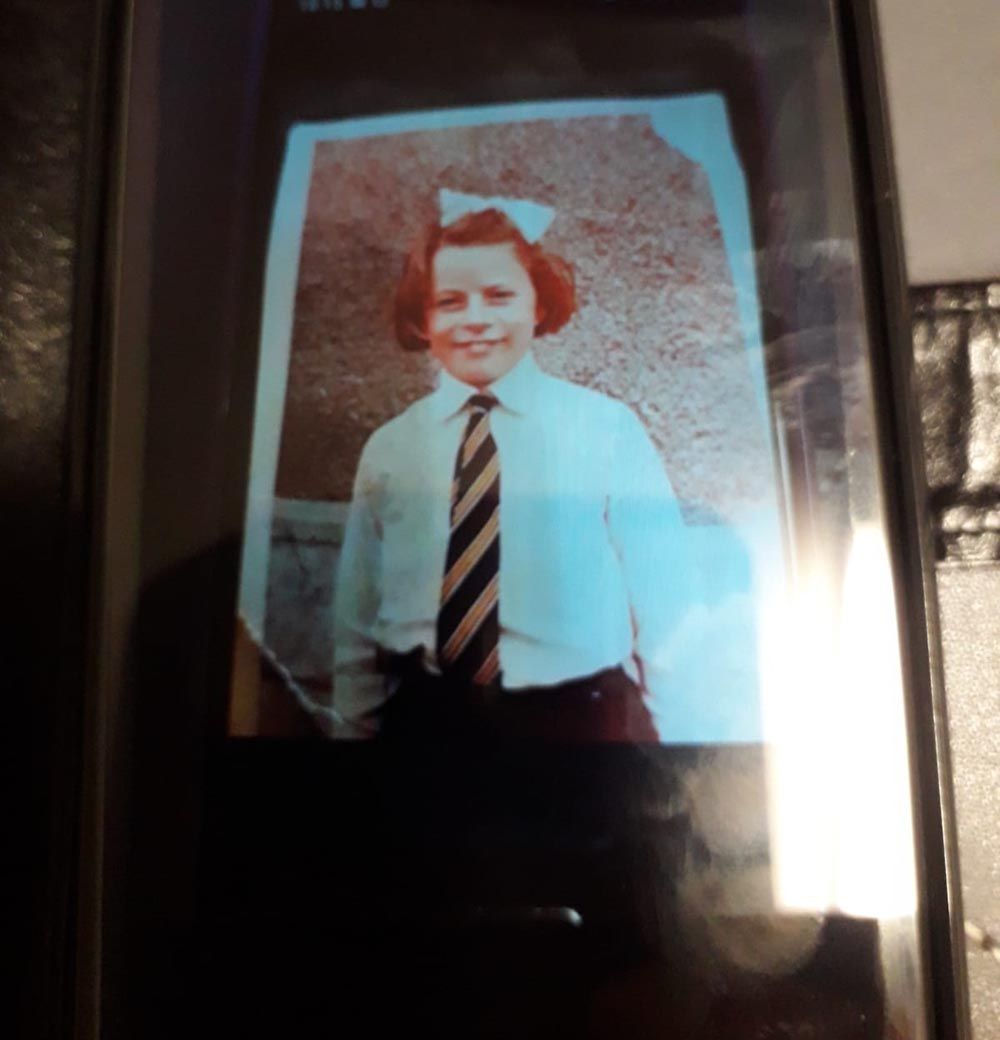 Joan as a child (PA Real Life/Collect)
Low married his first wife, and lived in Germany until 2001. His first marriage lasted 17 years. In 2007 he got married for the second time and moved back to Dundee where Reid still lived.
Reid, on the other hand, got married at 24, and divorced four years later.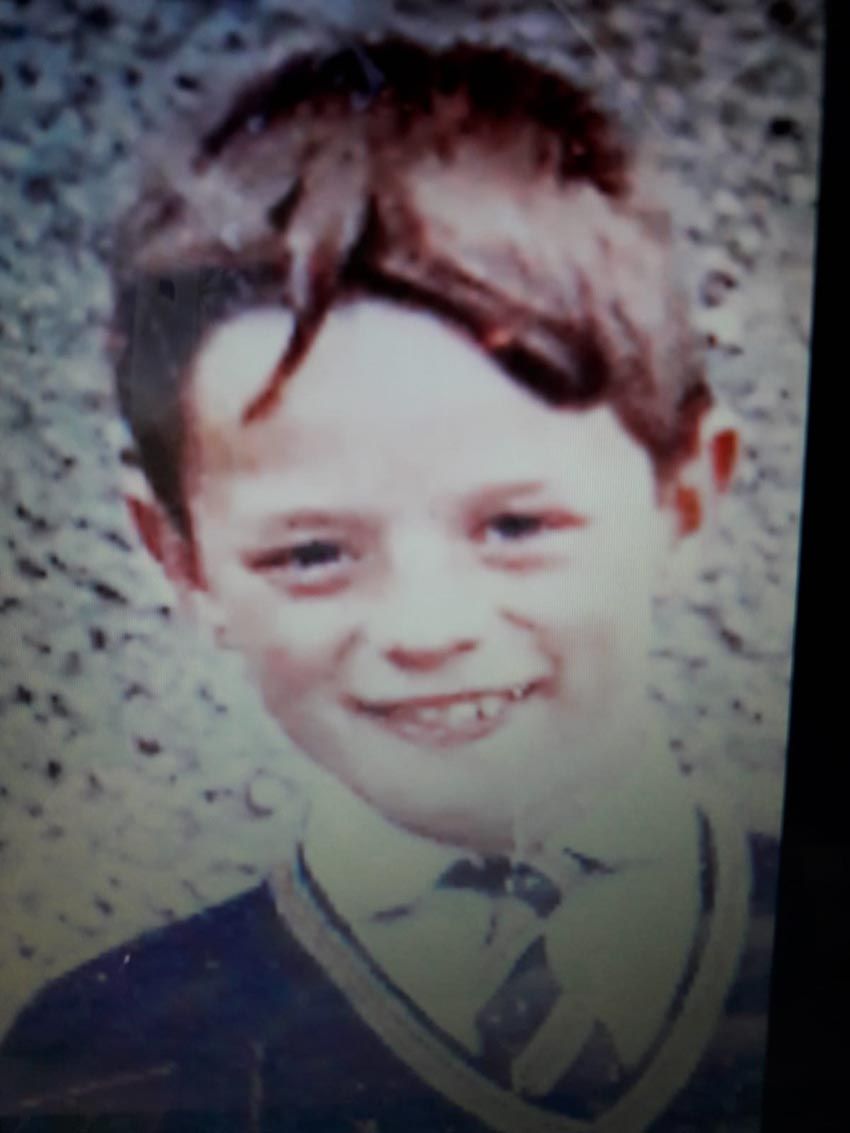 George as a boy (PA Real Life/Collect)
Her life had other complications. She happily got married again in 1989, but later discovered she could not have children. That lead to a hysterectomy operation with complications and arthritis, so, she had to stop working. Her second marriage lasted 28 years.
Fast forward to December 2017, when Reid decided to take a chance and message Low.
"I always thought about contacting George, but I didn't really know how to go about it," she explained. "I had his brother and sister as friends on Facebook, so I just looked his name up and sent him a friend request."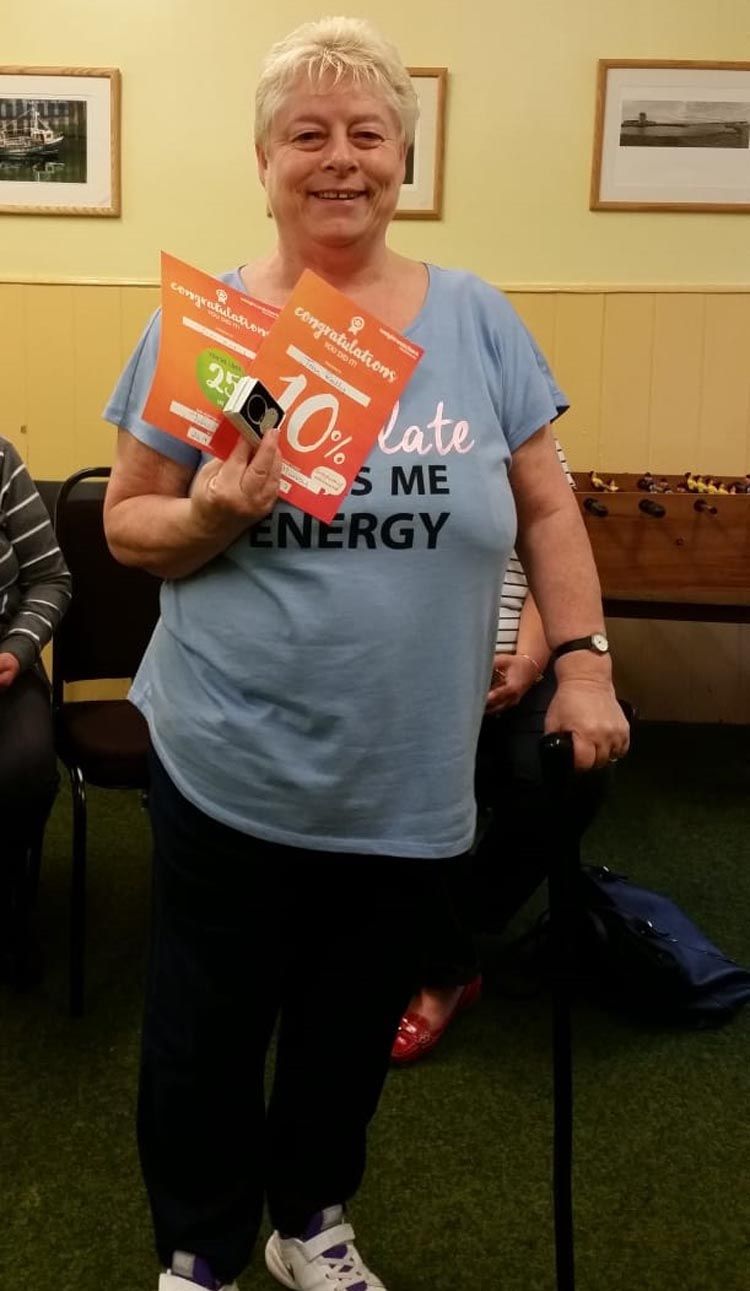 Joan after she lost 25lb (PA Real Life/Collect)
Good for you, girl!
"My surname was different, because I'd married, so he didn't know who I was. He said, 'I'm sorry, I don't know you,' so I told him to look at the black and white photograph," Reid continued. "Then he said, 'Ah, I do know you!'"
"I'd told myself, 'If he doesn't answer and he's happy I won't message him again.' But I knew I probably would."
The heart wants what it wants.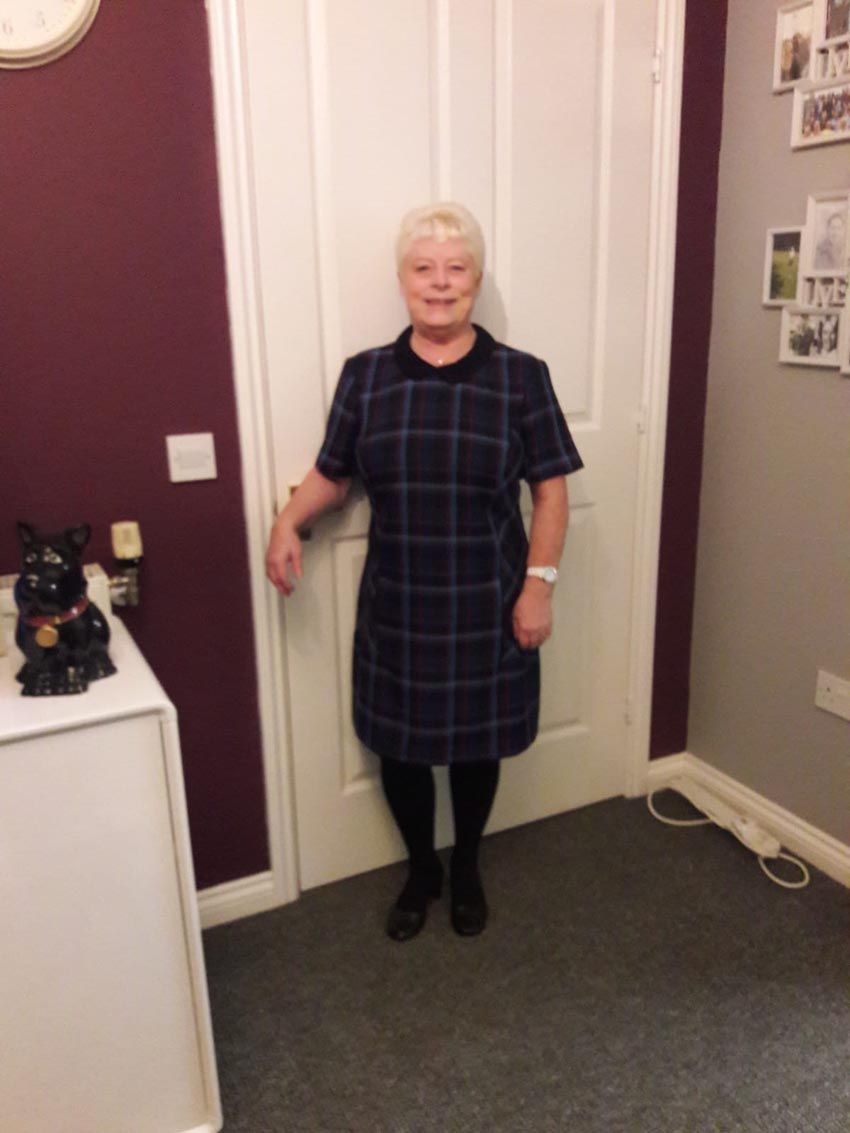 Joan last year (PA Real Life/Collect)
The pair exchanged messages over Facebook until the following April, when Low asked her to meet for a coffee. That was the first time they had physically seen each other for 47 years.
"I waited outside the coffee shop, then saw him get out of his car. My heart was beating so fast and I had fluttery butterflies, just like I used to get all those years ago. It was the same for him," Reid said.
"Then I started crying. He came up said, 'It's okay,' and gave me a kiss on the cheek. We just started chatting about the old days. We had so much to say. We felt like so much time had been lost in the 40 odd years. He was the same person only a wee bit plumper."
Realizing they still felt the same about each other, the couple met for a second coffee date a few days later and confessed that their marriages were not working. Shortly after, they left their spouses – meeting up again and deciding to take a chance on a relationship.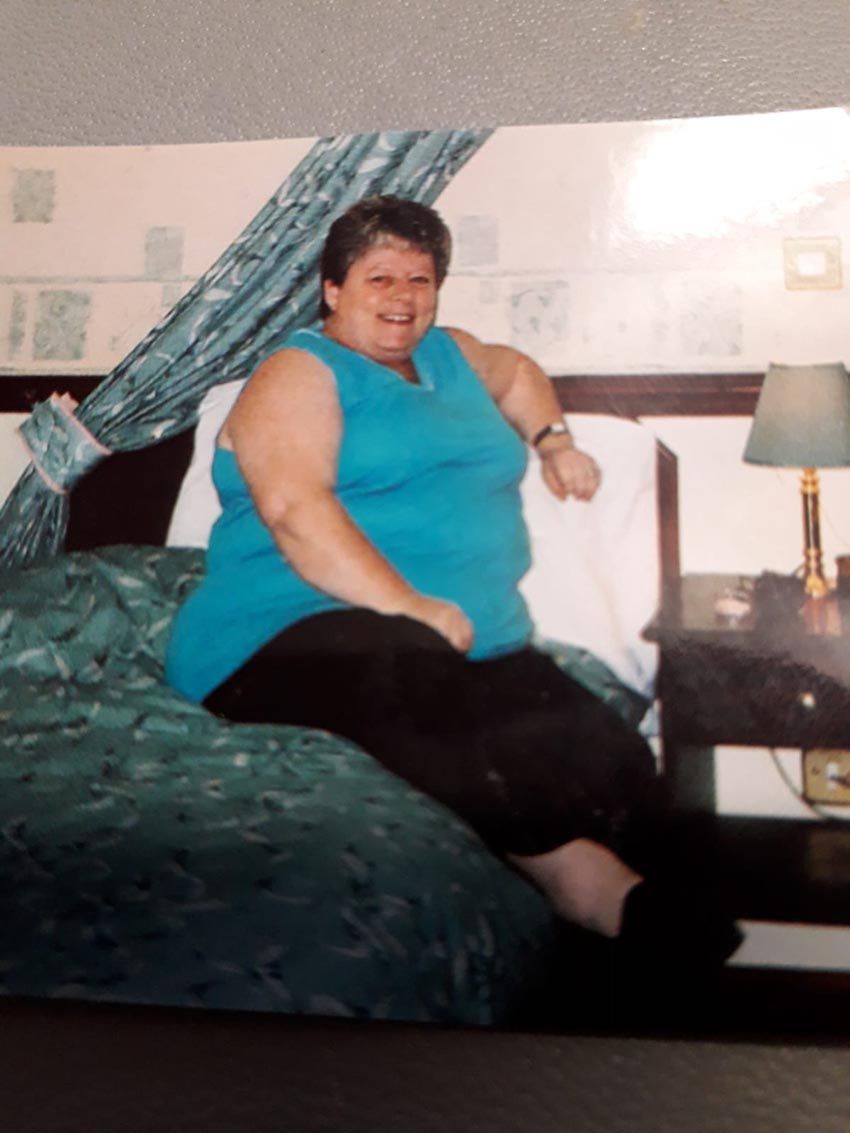 Joan before (PA Real Life/Collect)
Then, just two months after their first meeting, they decided to take the relationship to the next step and move in together.
"It's been absolutely brilliant," Reid said. "I should have done it when I was younger. We just get on marvelously together. We laugh, take the mickey out of each other. He takes care of me."
"There's not a day that goes past when we're not really happy," Reid continued.
"He makes me feel wanted as a person. We do everything together, we go out and about, go to the local social club, go for a coffee in town, or just sit together in front of the television. It's simple things that make a life. I still get those butterfly feelings every day. We tell each other we love each other two or three times a day."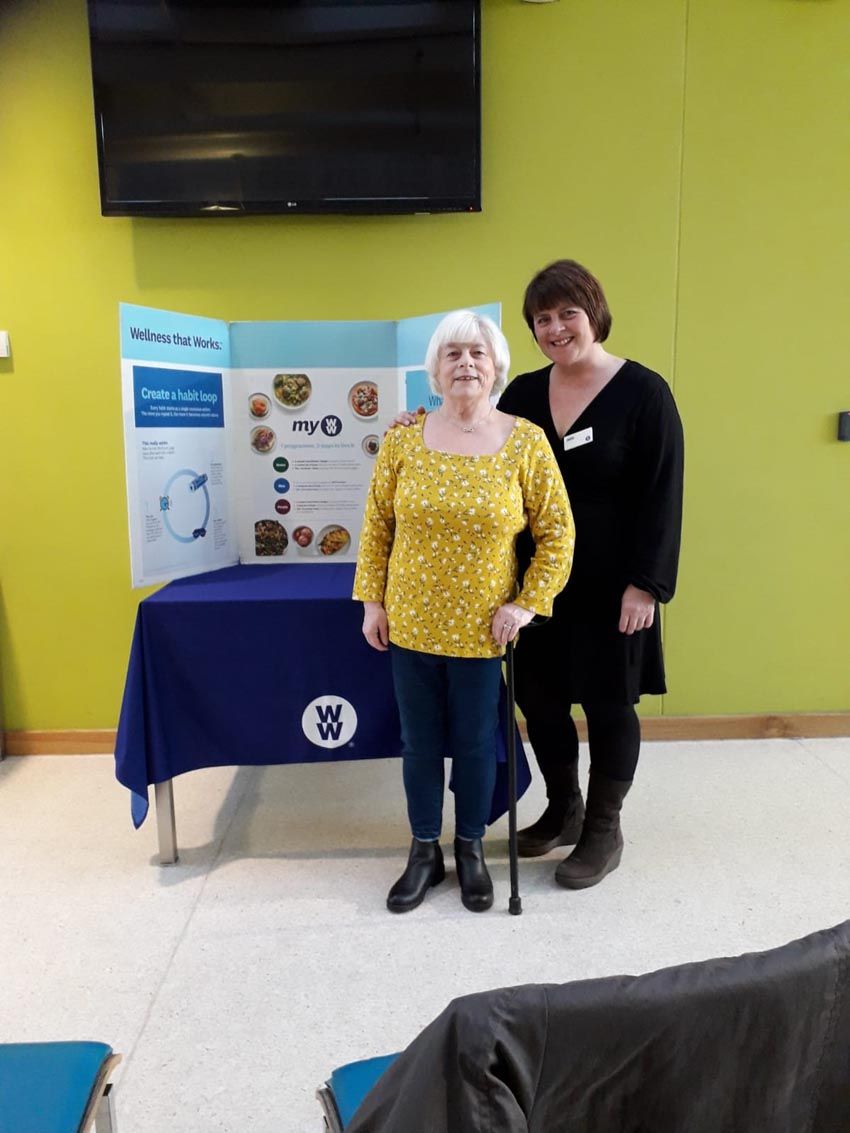 Joan and her WW coach Julie Murray (PA Real Life/Collect)
Then, just before Christmas 2018, Low sealed their love, by proposing with a rubber ring.
"I was upstairs getting ready to go out for a Christmas do when he came up and asked me. He didn't get down on one knee because he's got arthritis!" Reid recalled. "He said, 'We should have done this 40 years ago'. I said yes straight away."
"We want to get married as soon as we can, but we've waited this long, so a few more months will not make a difference. I picked my wedding dress up last week. It's a traditional white dress. I just thought, like with George, when you really want something you have to go and get it. It's hanging in my wardrobe now, but we're not booking a venue until our divorces are finalized."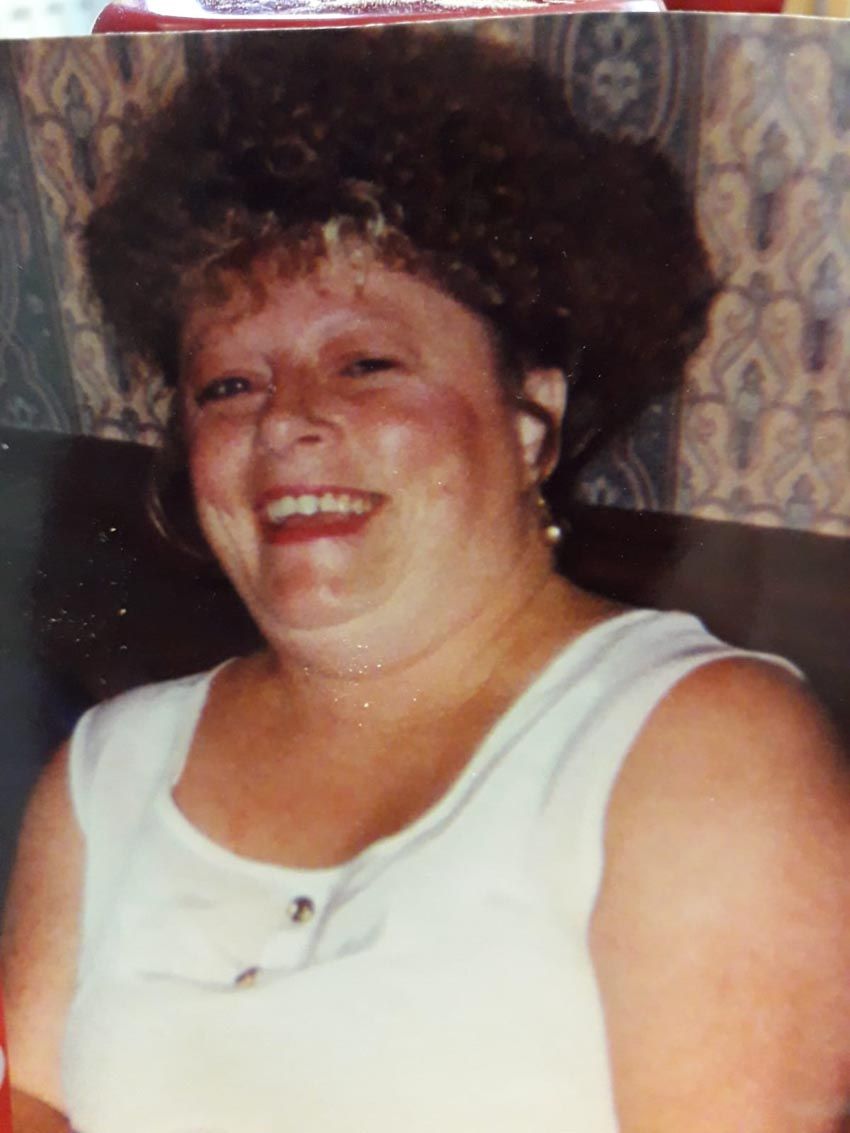 Joan before (PA Real Life/Collect)
It's like a Hallmark movie.
"Sometimes I think life has worked out this way for a reason," Reid said.
"Perhaps, if we'd got together when we were younger it would not have worked out. It's the right time in life, for us now – we're both older, wiser and we know exactly what we want."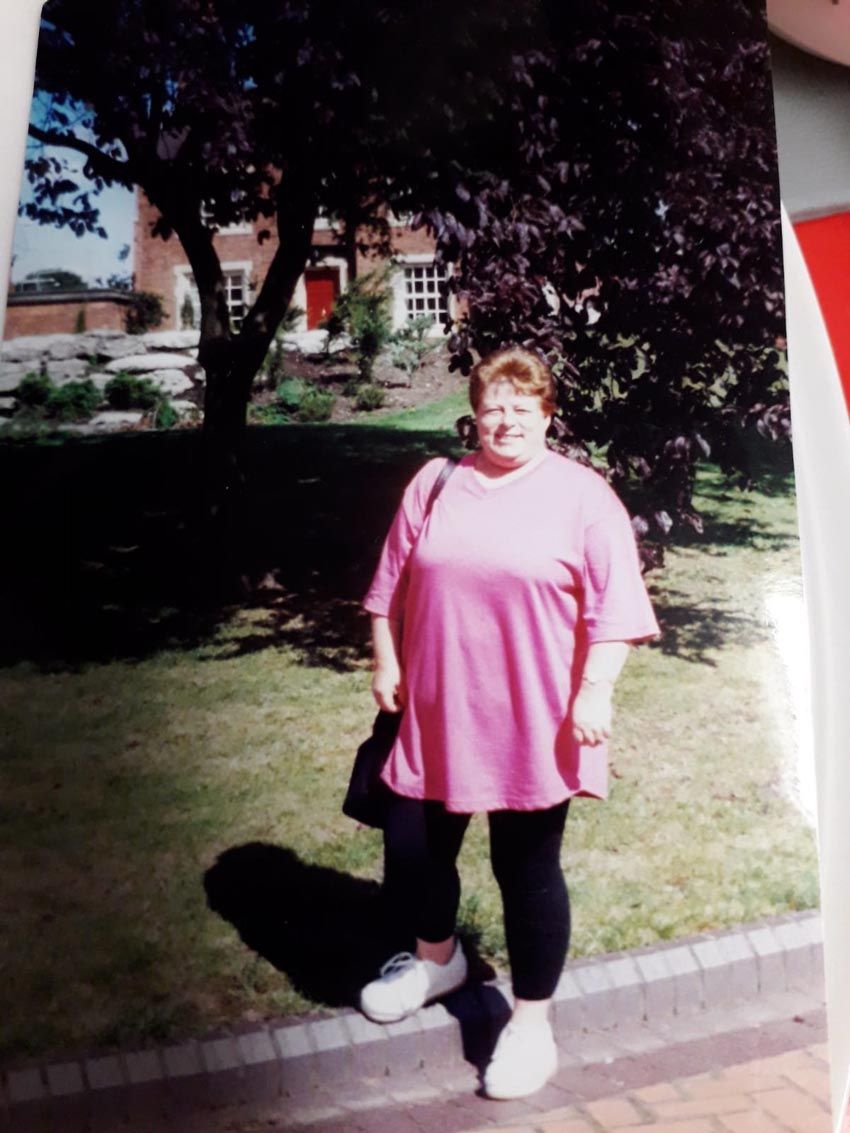 Joan before the weight loss (PA Real Life/Collect)
Low still remembers how heartbroken he was the first time he proposed.
"I was so upset when Joan turned me down the first time. She would always come into my head, especially when I was at home on leave, but I never saw her again," he said.
"Now we're back together now and that's the main thing. I didn't recognize her at first because of her last name, but it was brilliant when we met for that coffee. I just couldn't stop talking to her."
It took them a long time to get together, but it was worth it.
"Everything is brilliant now, we have got the same sense of humor and same music taste. We are just looking forward to growing old together," he said.
We hope they get the perfect wedding.