Rapper and new mom Cardi B is having one hell of a week.
---
First a fight with fellow rapper Nicki Minaj at Harper's Bazaar ICONS by Carine Roitfeld event in New York City and now upset fans reacting to a Facebook post of an anti-trans meme.
Actress and star of Orange Is The New Black, caught wind of the post and had a little something to say about it. On Twitter Cox posted:
I am a huge advocate for free speech but as long as its socially acceptable to make jokes about trans people, to make and share memes disparaging & demeaning trans folks, trans folks will continue to be murdered &denied civil rights. #TransIsBeautiful #transrightsarehumanrights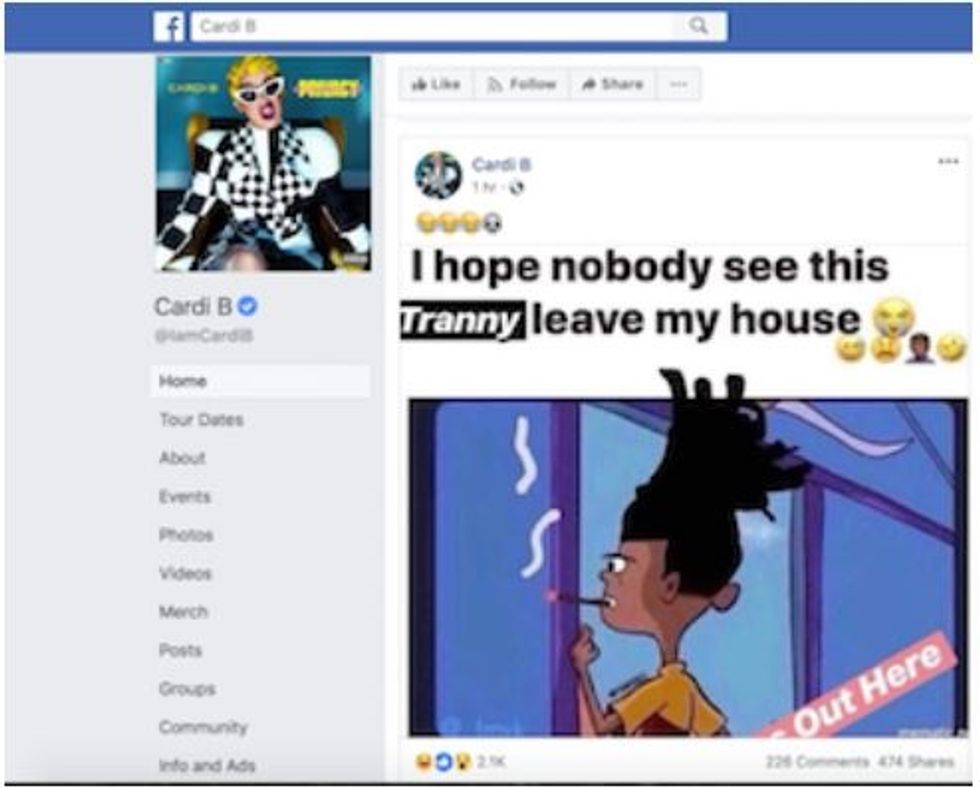 Facebook/Cardi B
For her part Cardi B denies having anything to do with the post saying that an ex-member of her team had full control of her Facebook Page. She tweeted on Sunday:
It's come to my attention that there have been offensive posts made on what used to be my Facebook page. For the past year and a half a FORMER team member has been the only one with access to my account.
The Facebook post was removed, but not before there was significant push-back.
Some folks weren't buying the sincerity of the tweet.
Others felt that the transgender community was being used as pawns in a battle between Cardi B and Minaj. Neither of which have a great track record when it comes to compassion for the transgender community.
Of course this may all be overreaction and simple misunderstanding of regional speak.
Perhaps we can all try to do better and when we error apologize and move forward.