If you ever plan to violently storm your nation's Capitol, threaten the existence of a 250-year-old democratic republic and attack law enforcement officers, it's probably not a good idea to broadcast your most unique physical characteristics.
That apparently did not occur to James Burton McGrew, a January 6 insurrectionist who was recently arrested after he was identified by his distinct "KING JAMES" belly tattoo he flashed to cameras during the Capitol riot.
According to an affidavit filed in Glendale, Arizona, where McGrew was arrested, he's been charged with entering and remaining in a restricted building or grounds; obstructing an official proceeding; engaging in physical violence and disorderly conduct on Capitol grounds; and assaulting, resisting or impeding an officer."
As the affidavit stated, McGrew lifted his shirt to wipe his face and eyes at one point during the chaos of the Capitol Riot, at which time his belly tattoo was exposed to a police body camera.
Using the tattoo as a reference, investigators were able to identify McGrew based on a police booking photo from a 2012 arrest, the details of which were not included in the affidavit.
US Justice Department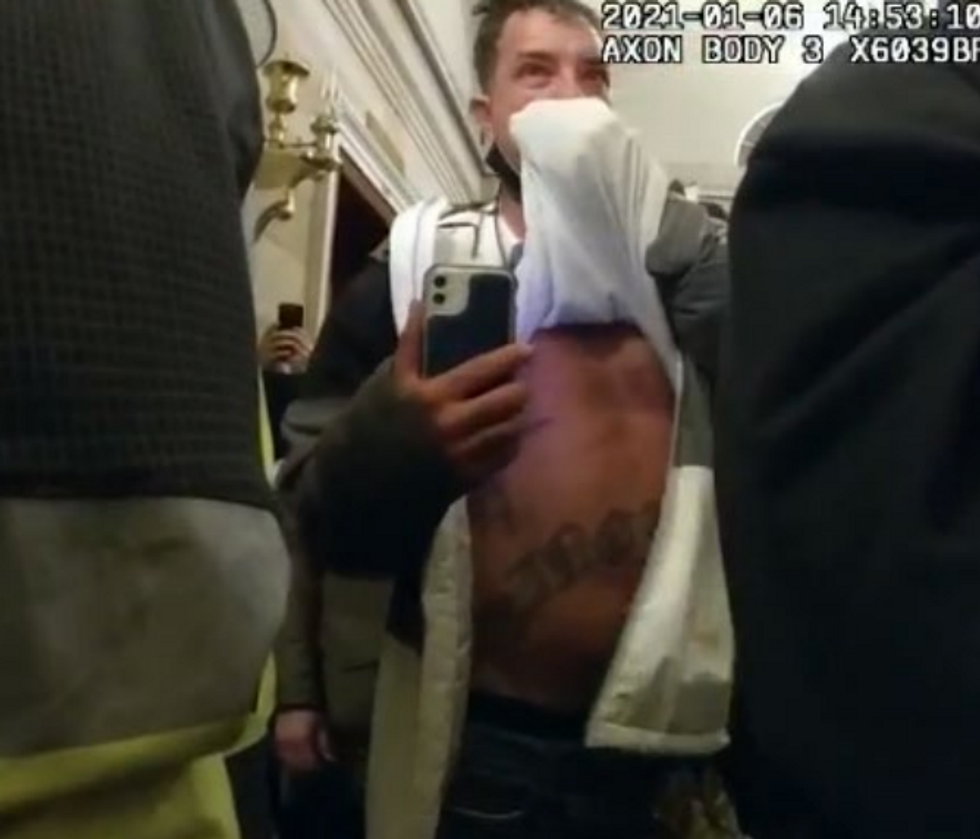 US Justice Department
Once they identified McGrew, investigators were able to pour over images from television news broadcasts, social media posts, and more bodycam footage throughout the January 6 incident.

It became clear McGrew spent his time at the Capitol destroying property and attacking members of the Capitol Police.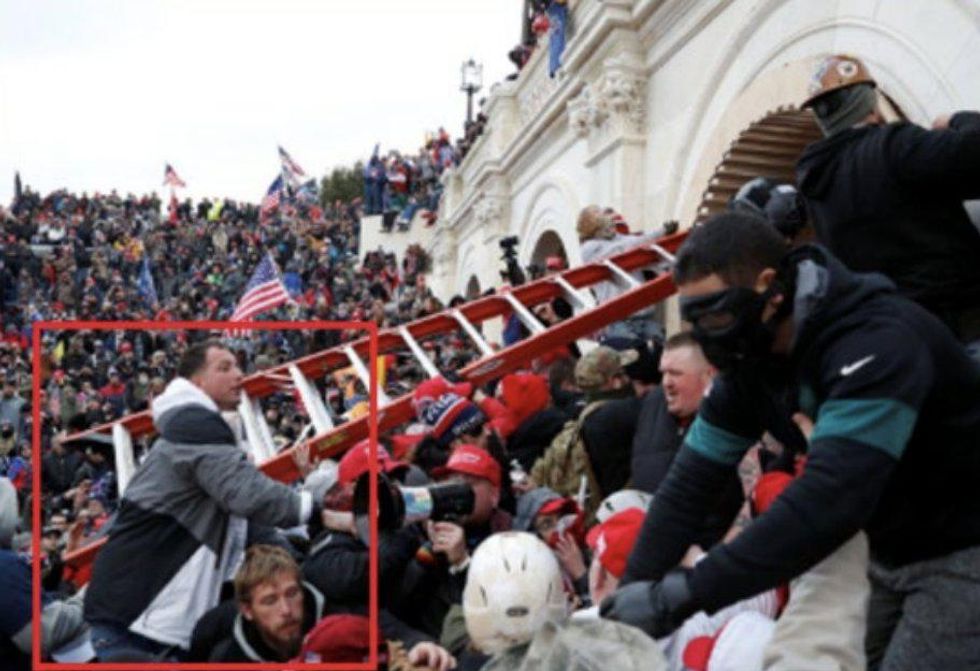 US Justice Department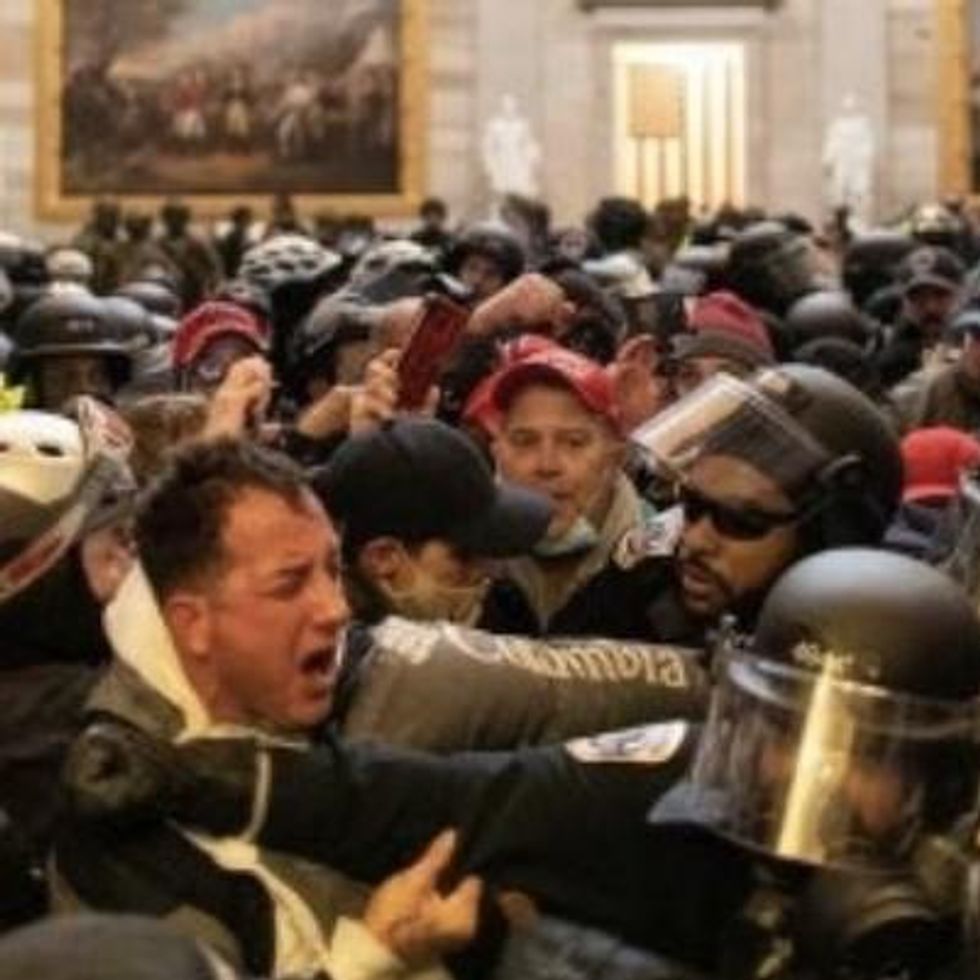 US Justice Department
The affidavit provided a detailed description of the aggressive conduct that was the basis for those charges.

"At 3:05 pm, body worn camera footage placed MCGREW inside of the Rotunda."
"According to multiple videos, law enforcement officers attempted to push rioters back to force them towards one exit door. After MCGREW was pushed back with the crowd, MCGREW lunged forward to strike a law enforcement officer."
The affidavit went on to state McGrew continued this cycle of retreating and attacking two more times.
He ultimately lunged forward to steal an officer's baton.
People who heard about McGrew's arrest were satisfied.
Since the riot on January 6, more than 400 people involved in the insurrection have been identified and charged according to a Huffington Post report.