Tsk, tsk... someone just got caught in a lie.
Candace Cameron Bure took to her Instagram stories to share—for some unknown reason—that she has not had fast food *with the exception of In-N-Out* in 20 years.
Her first story read:
"I haven't eaten fast food except for In N Out in 20 years."
"Some days I wonder what a burger and fries is like from McDonalds or Burger King or Wendy's or any of those other places I've never eaten at."
"Today is that day. Am I going to find out?"
"No."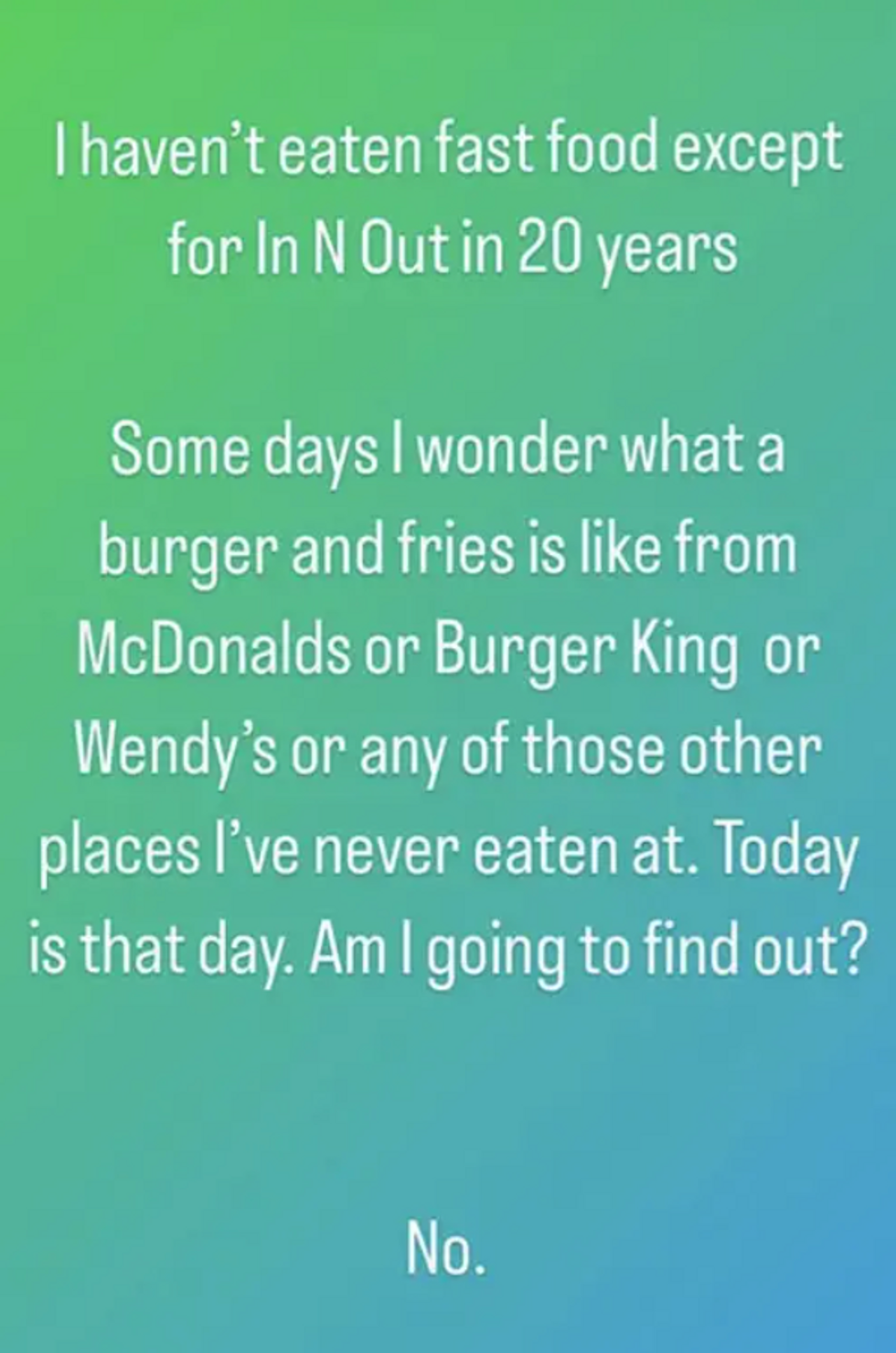 @candacecbure/Instagram
She followed up, just to be safe, with:
"And no, I've never had Taco Bell or anything similar."
"I don't regret it."
"You can't convince me otherwise."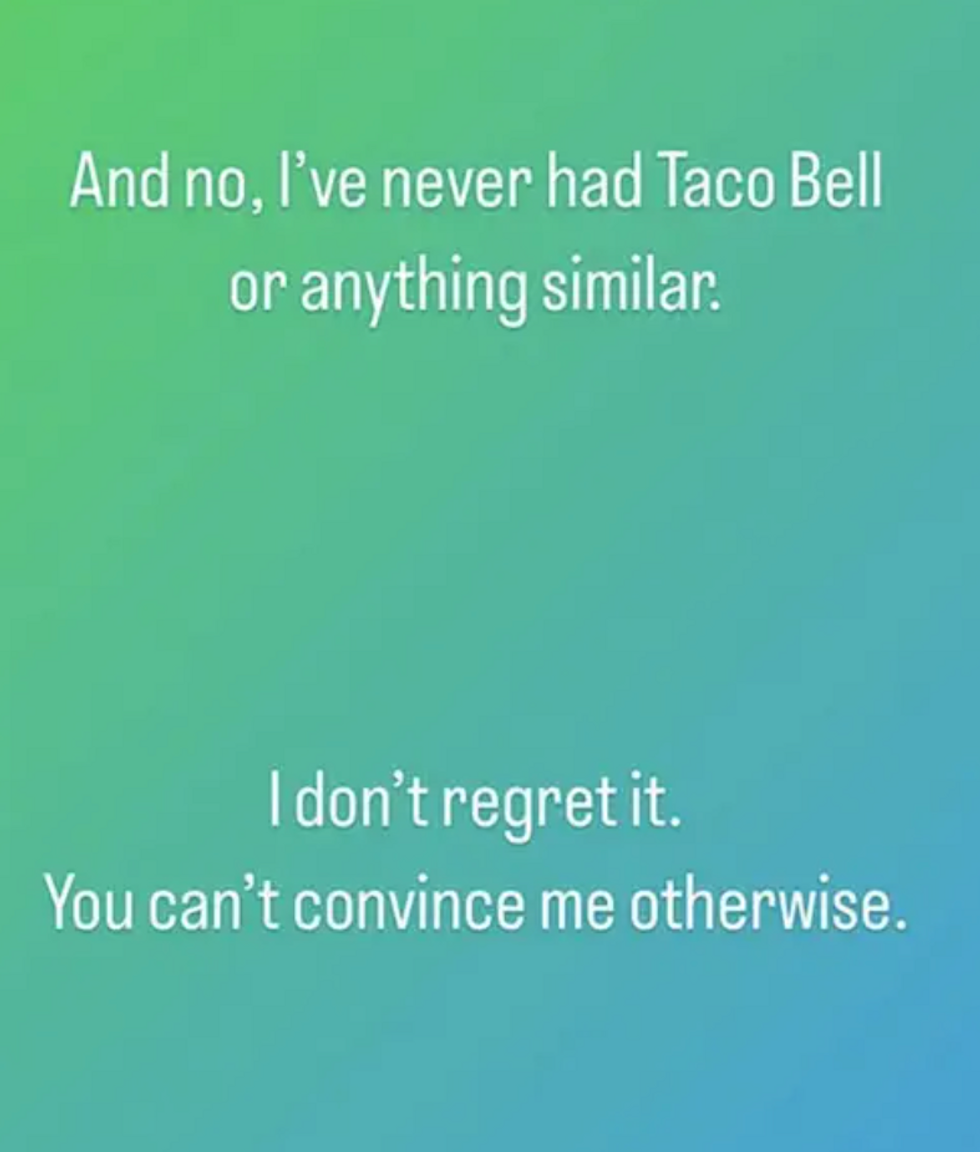 @candacecbure/Instagram
But waaaaaait a second...
The internet detectives dug up some contradictory evidence circa 2012 that suggested otherwise.
While the fast food chain from which she indulged shares her anti-LGBTQ+ views, she was caught in a lie nonetheless.
A post to Twitter revealed the former Hallmark Christmas Queen enjoyed some Chick-fil-A and even professed her love for the chicken fast food chain.
Needless to say, Twitter got a kick out of the Fuller House star getting caught in a lie.
We're quite positive Bure enjoyed her fast food that day.

Perhaps Bure doesn't believe it counts if she was just using the photo op to protest gay marriage, as was the case for many Chick-fil-A patrons in August of 2012 after the company's CEO expressed he supported the "biblical definition of the family unit."

Two years later the CEO Dan Cathy admitted he made a mistake.
But the mistake wasn't about his views—which he still holds—but that he made "the company a symbol in the marriage debate."