Stella Davis honored her body before her mastectomy by making a cast of her left breast. Now, a visual diary of her chemotherapy was displayed at London's prestigious Royal Academy of Arts.
Davis was diagnosed in 2018. She said her journey with the disease was not hereditary, but her mother Mary Want had died just two years earlier when her own breast cancer returned 20 years after her initial diagnosis.
"Having the breast removed is like a bereavement. You're saying goodbye to something that is part of you, part of your love life and that has nurtured your children," Davis said.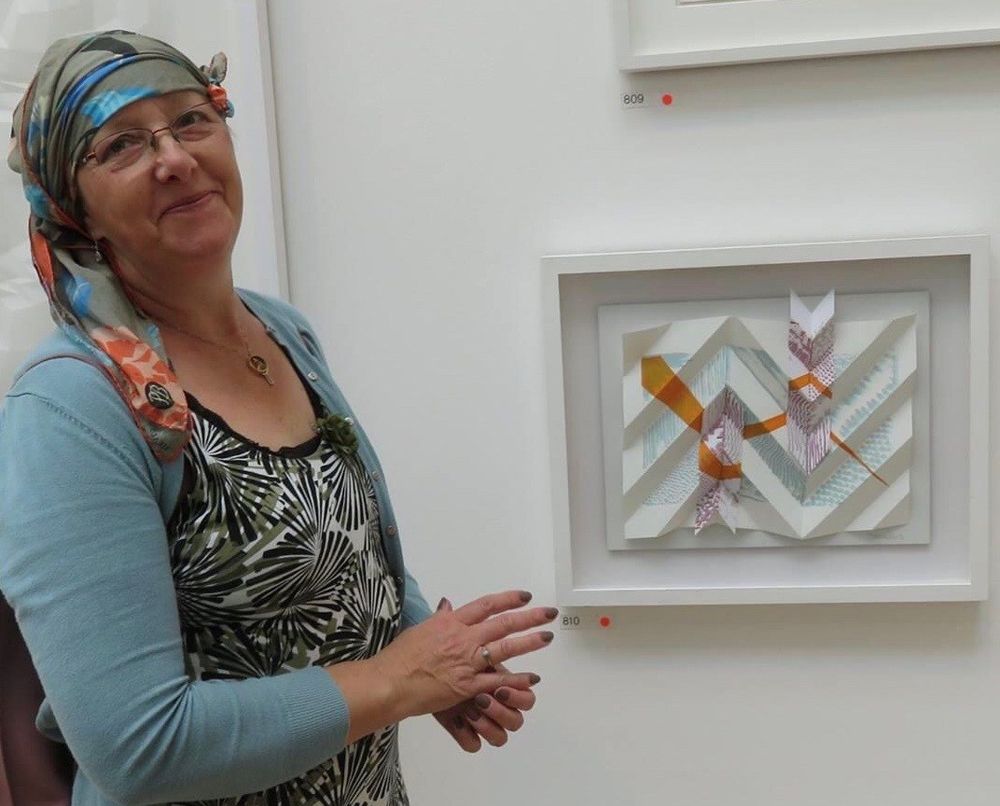 Stella at the Royal Academy in 2018 with her art having just lost her hair (PA Real Life/Collect)
"Before I went in for my mastectomy, I made a mould of my left breast using plaster of Paris, to get the shape, the nipple and the thumb-like dent in it that identified the cancer," she said.
"I also made drawings of it. It was part of the grieving process and my way of saying goodbye – a way of coming to terms with it – knowing that once the breast had gone, it had gone."
"I keep it in the spare bedroom, which has become my studio. When I look at it now, there's a nice nostalgia to it. I find it comforting. It's a memento."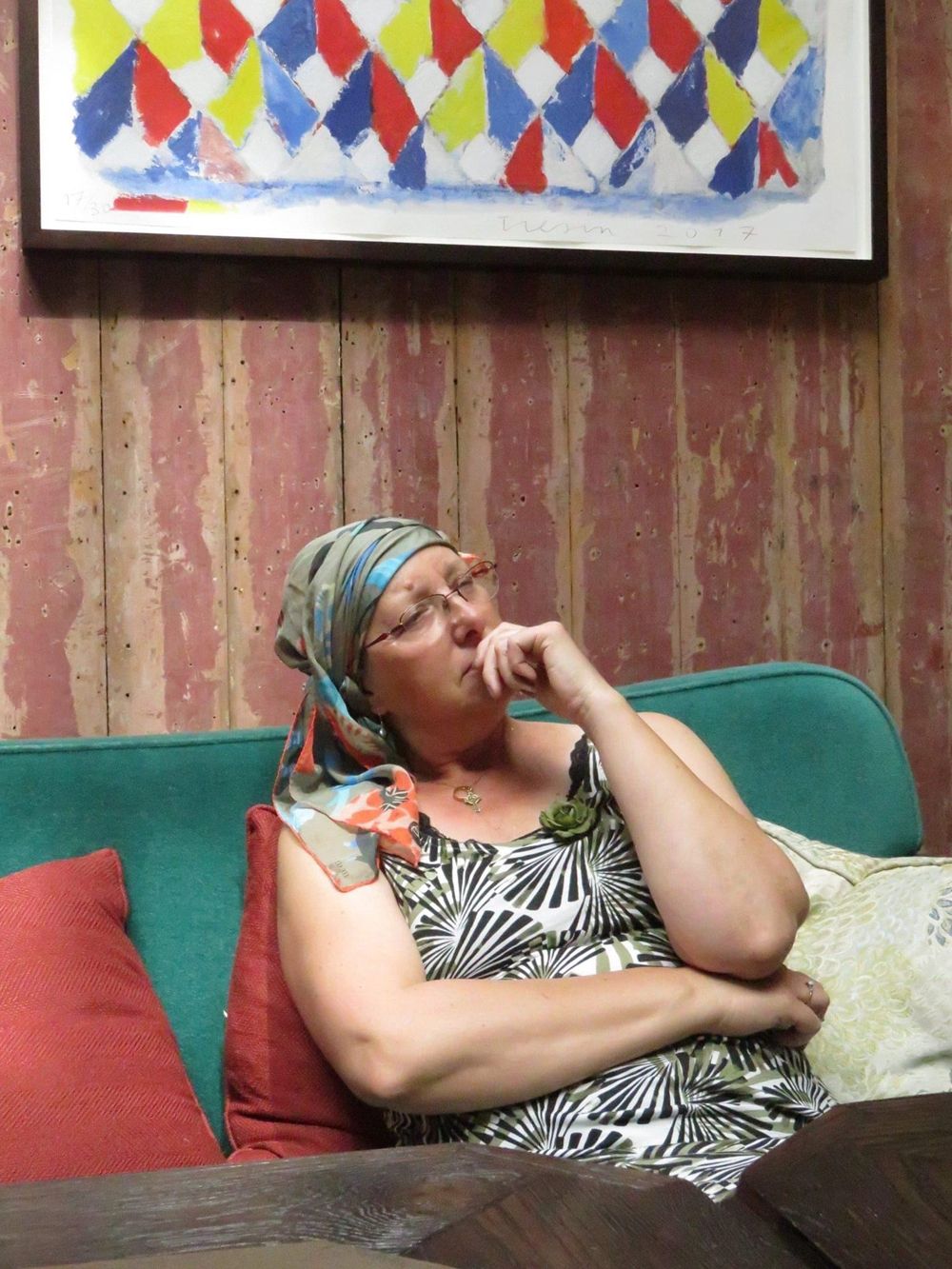 Stella during her treatment (PA Real Life/Collect)
Davis had been working at a college delivering work-based apprenticeships in 2012, when she quit to care for her mom, who had dementia, and her mother-in-law, who had Parkinson's disease.
Around the same time, she rediscovered her childhood love of art.
"I'd always painted and had taken a few evening classes, but when my children came along, I stopped," she said.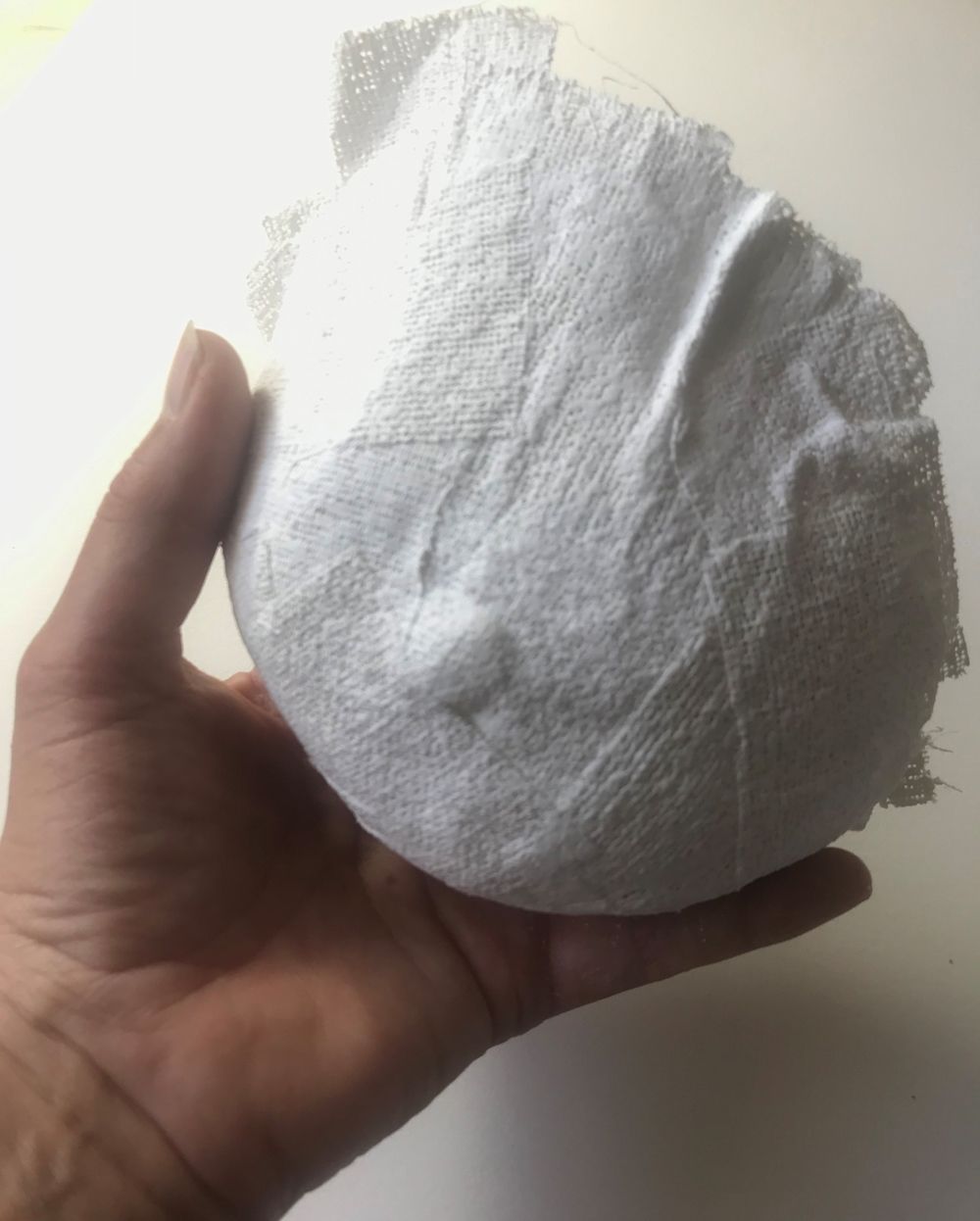 A cast of Stella's breast (PA Real Life/Collect)
"My mom was an accomplished artist and gave me the eye for it, but I always worried I never measured up to her," she continued.
"Once the children had gone to university and my husband was working away, I found myself at home alone a lot, so I started a creative art open college of the arts course and got a diploma."
Davis' mom passed away in July 2016 of breast cancer, which returned 20 years after going into remission and, a few months later, her mother in law died of Parkinson's disease.
Davis found a job she loved, teaching art therapy to people with learning disabilities and mentoring students at a local college, and starting a print making course at the Curwen Studios in Cambridge.
"I did a lot of paper based screen prints, etching and collagraphs," she said.
"I like printmaking because it's using a textured surface with ink and often you don't know how it is going to turn out, There's an element of the unknown. It's an exploration and a discovery, and makes you think creatively about how you can work with what emerges."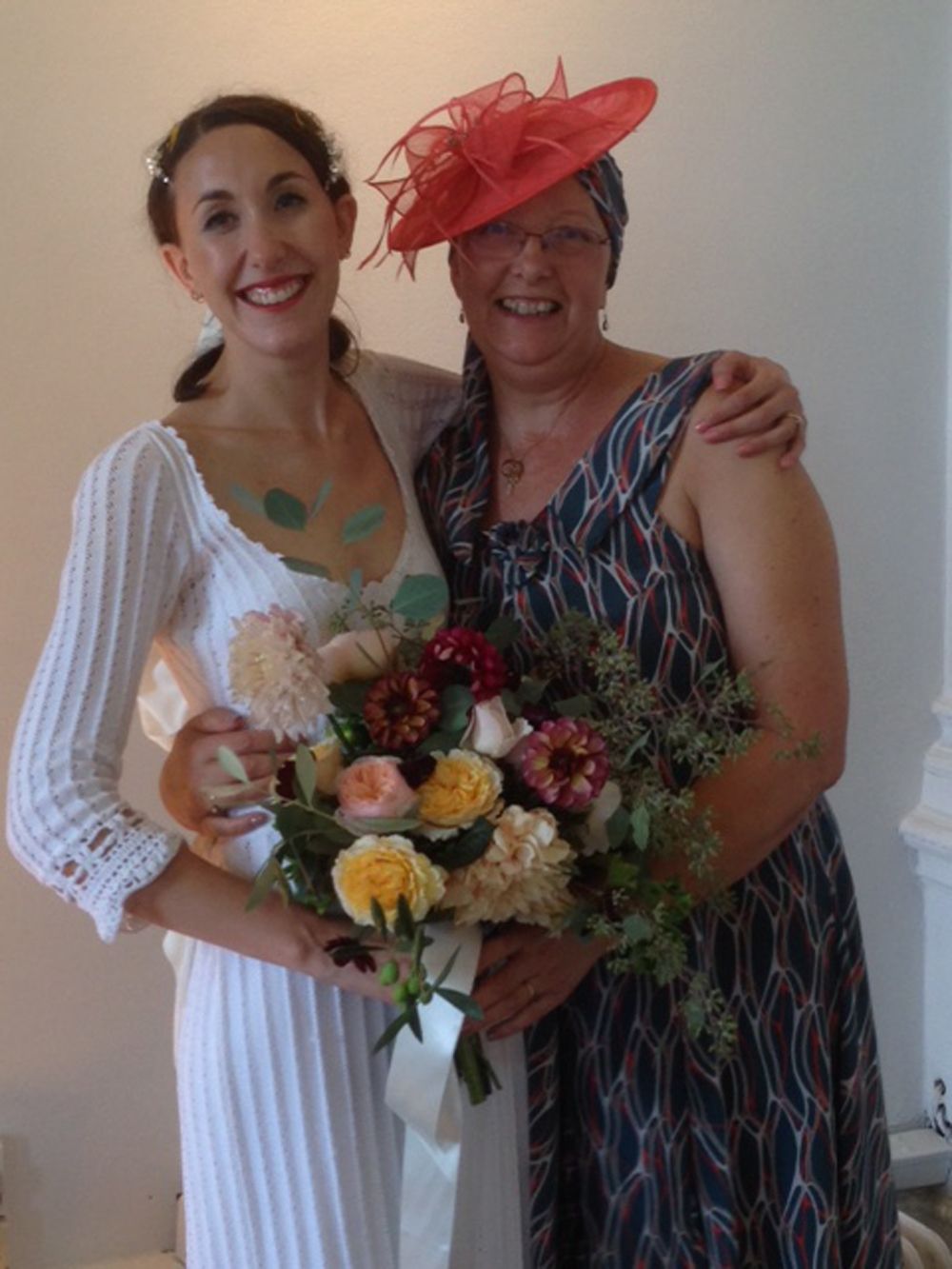 Stella with her daughter Beth on her wedding day (PA Real Life/Collect)
In January 2018, she discovered a thumb like dent on her left breast.
"I could not feel a lump, but I thought, 'I'd better get this checked out,' although I was not particularly worried," she recalled.
"I had a mammogram and ultrasound at West Suffolk Hospital in Bury St Edmonds and got the results on February 14. They said, 'It's bad news, it's cancer'. I was really shocked."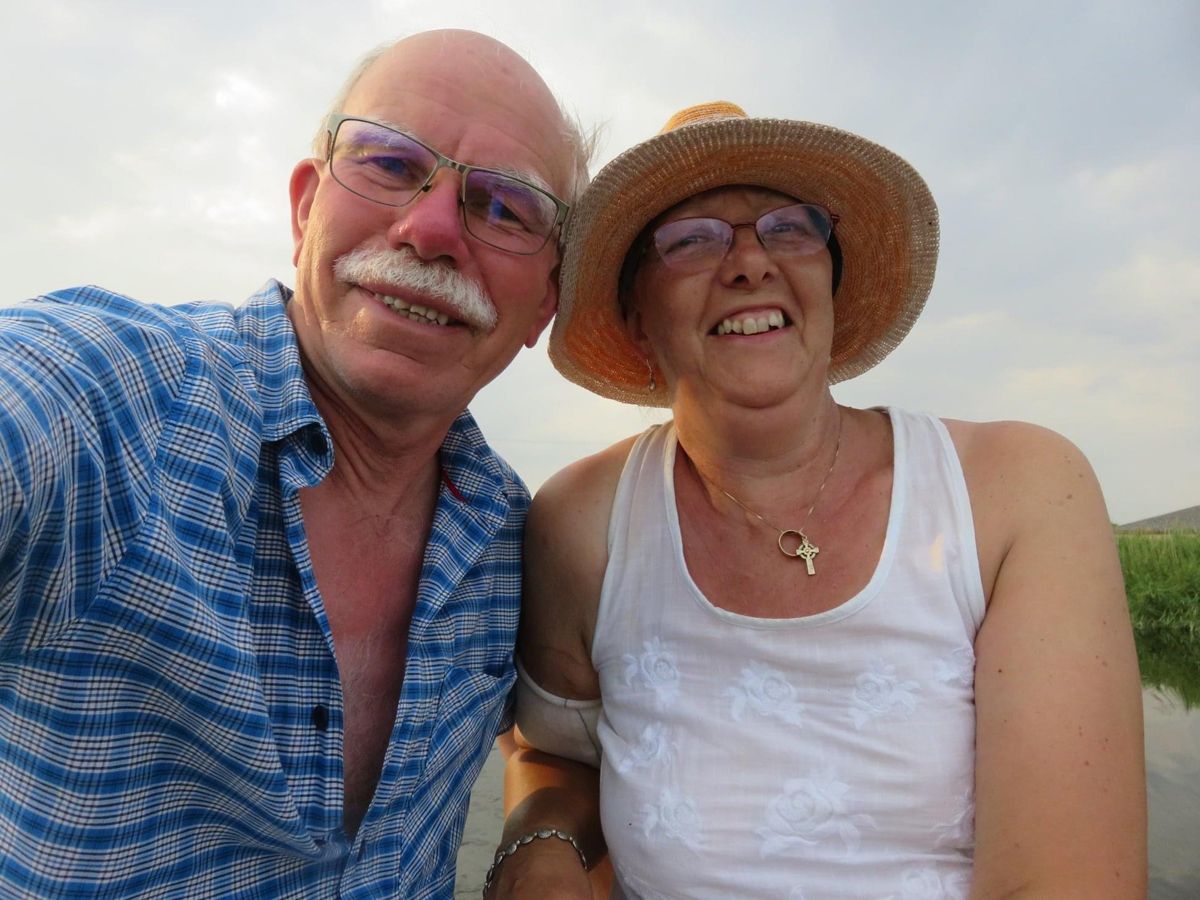 Stella and Clive during chemotherapy (PA Real Life/Collect)
She was told her cancer was grade three and non-hereditary, she was booked in for a lumpectomy and biopsy eight days later.
Meanwhile, Davis started to keep a sketch book as a way to offload and deal with the emotional toll of the diagnosis.
"After the lumpectomy, I drew pictures of myself and the bruises, it was a way of documenting what I was going through," she said.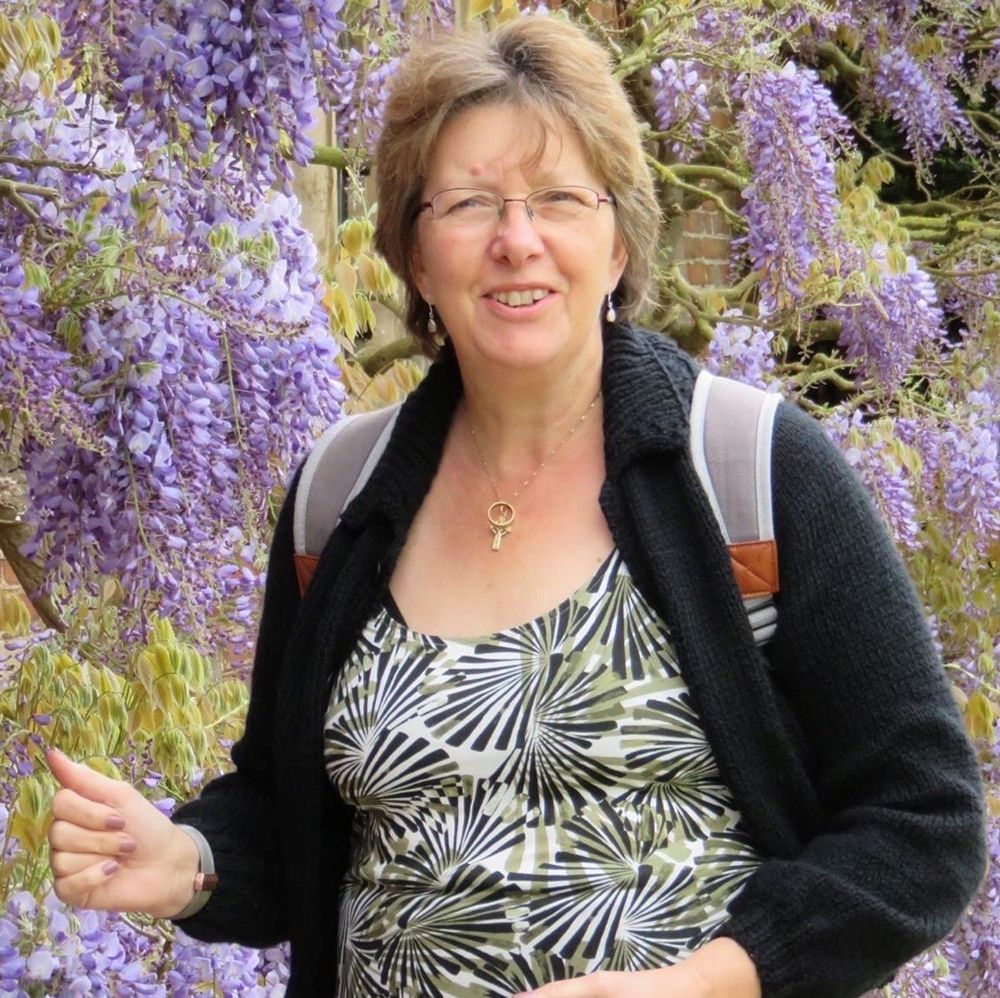 Stella on her 60th birthday four weeks after the mastectomy (PA Real Life/Collect)
"When I went back for the results of the lumpectomy and they told me I would need a mastectomy, it was like the floor gave way. I really didn't want that and thought I had avoided it," she added.
"My mom had breast cancer in her sixties and had a mastectomy, and my grandma, too. But my mom was okay until it came back when she was in her eighties and it took her life."
"I knew she had lived a good 20 to 25 years after her mastectomy but it was frightening seeing myself go down the same path as her."
"Looking at our family history, it was not hereditary, which is a relief," Davis added.
Before her operation, she made the cast of her left breast to keep for posterity.
On April 12, 2018 she had a mastectomy and Diep flap surgery at Broomfield Hospital in Chelmsford.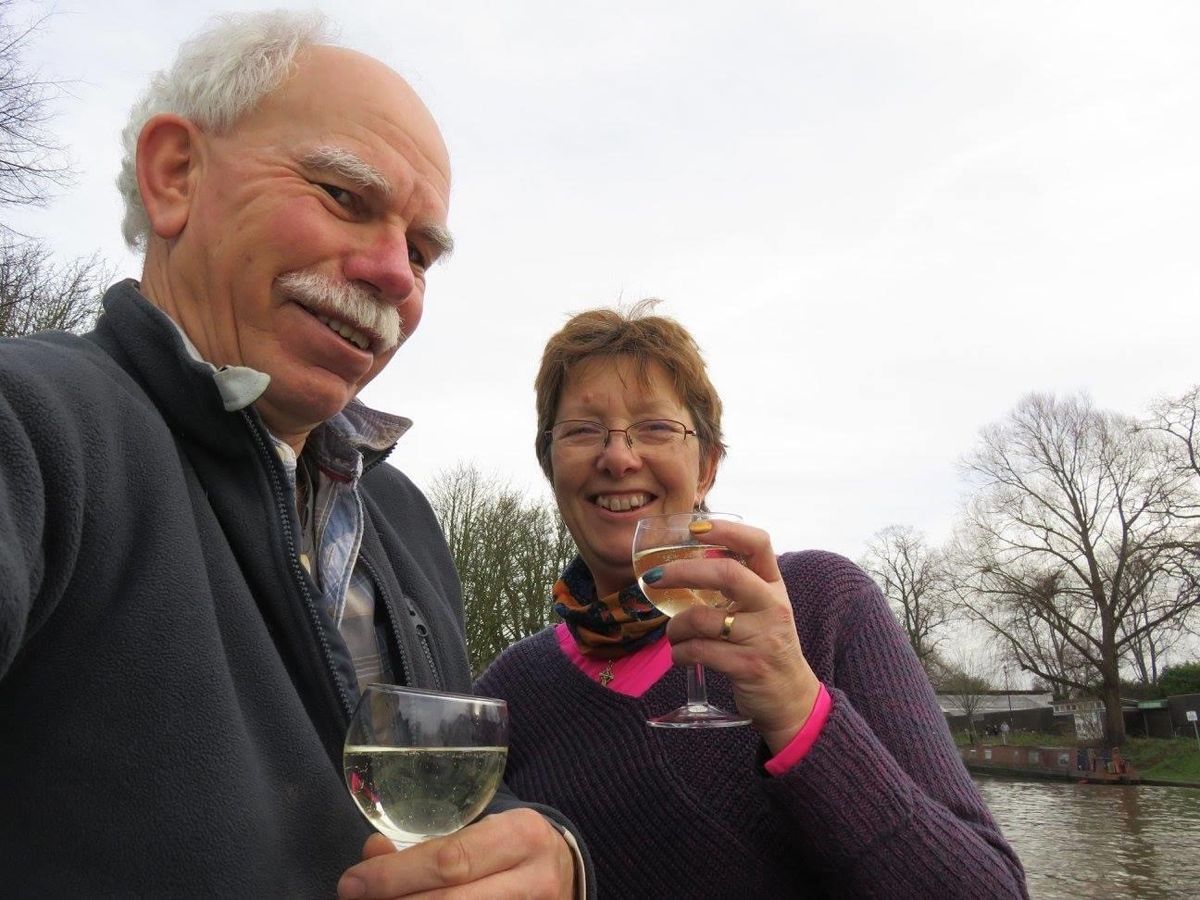 Stella and Clive before the diagnosis (PA Real Life/Collect)
Despite everything, she completed her printmaking course and was encouraged by friends to submit an abstract piece to the prestigious Royal Academy of Arts' 2018 summer exhibition.
The exhibition is held every year since 1769, and that year was coordinated by sculptor Grayson Perry to mark its 250th anniversary.
In past years it has featured new works by artists including David Hockney, Wolfgang Tillmans, and Tracey Emin.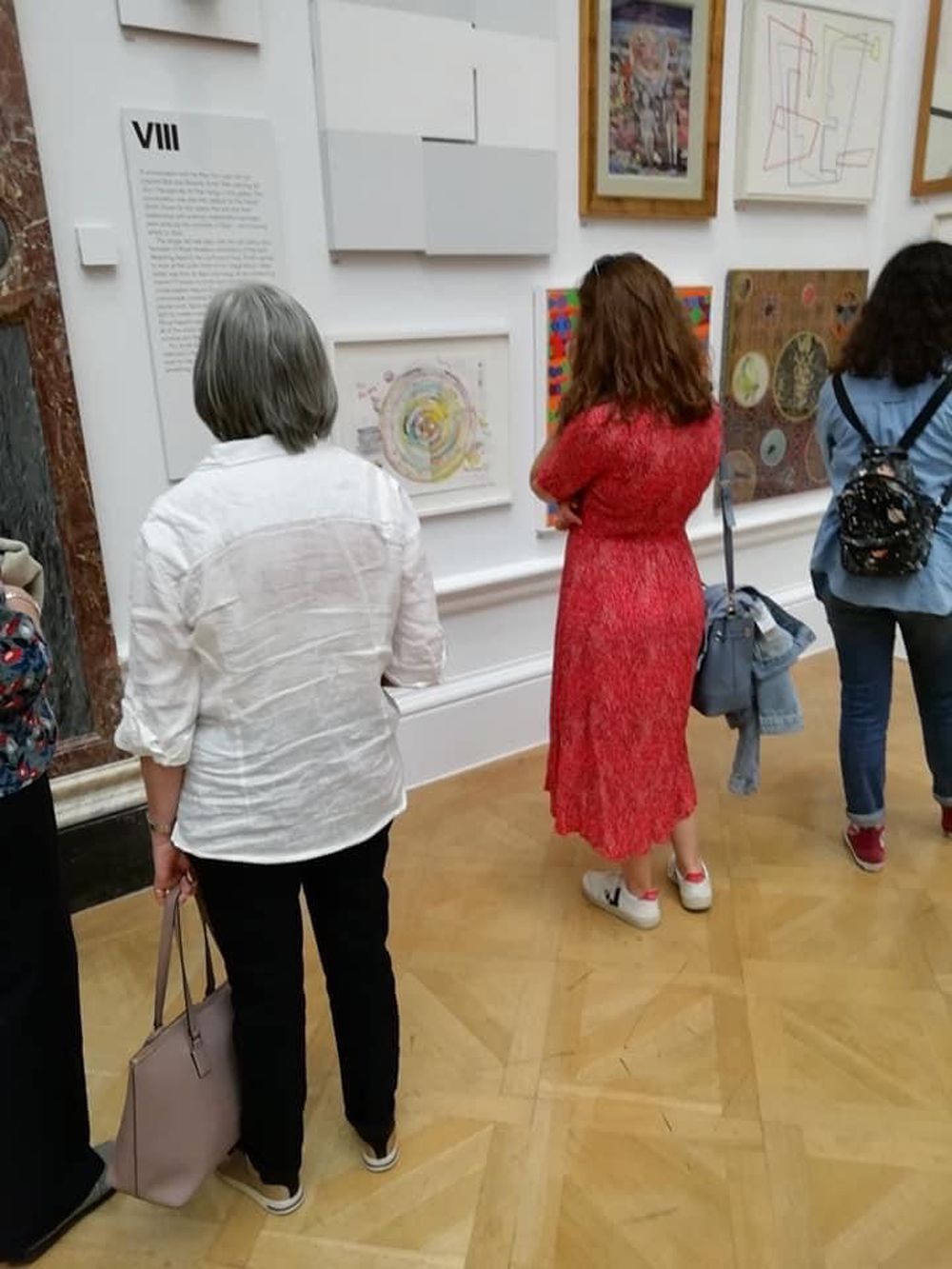 Stella's work on display at the Royal Academy (PA Real Life/Collect)
Davis sent a 3D folded screen-print called "Journey," based on her discovery of printmaking, and to her delight it was accepted.
"I was so excited. It was such a nice distraction from everything that had been going on," she said.
She was still undergoing chemotherapy during the opening of the exhibition in June.
"They have what they call a 'varnishing day' where all the artists are invited to meet outside the Royal Academy and there's a procession and a church service, with a choir before lunch, then you get to see your painting as part of the exhibition," she said.
"Even though I was low on energy because of the chemotherapy, I felt so happy. I kept thinking how proud my mum would have been. To see my work hung there, it was a special feeling."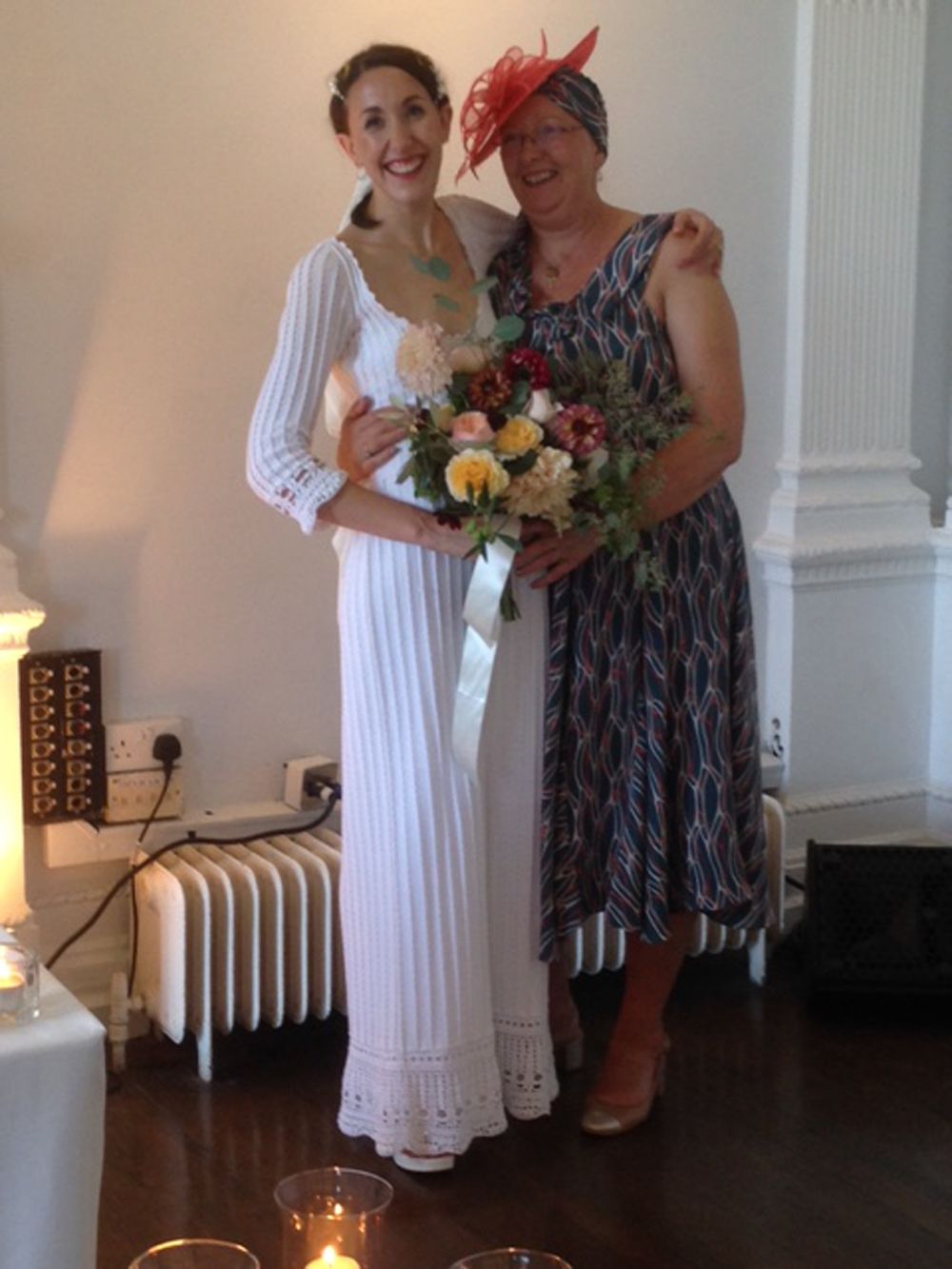 Stella with her daughter Beth on her wedding day (PA Real Life/Collect)
Davis had also been keeping a diary of her chemotherapy experience, as a way of crossing off the days of treatment, which she had for 18 weeks.
"I drew a circle with 18 wings and divided it into seven days and every day I would color it in, depending on how I was feeling, and add notes and patterns," she said.
"There were bright yellow days when I felt good and green days when I was sick. I added notes, comments, documented my pills and injections and marked off achievements."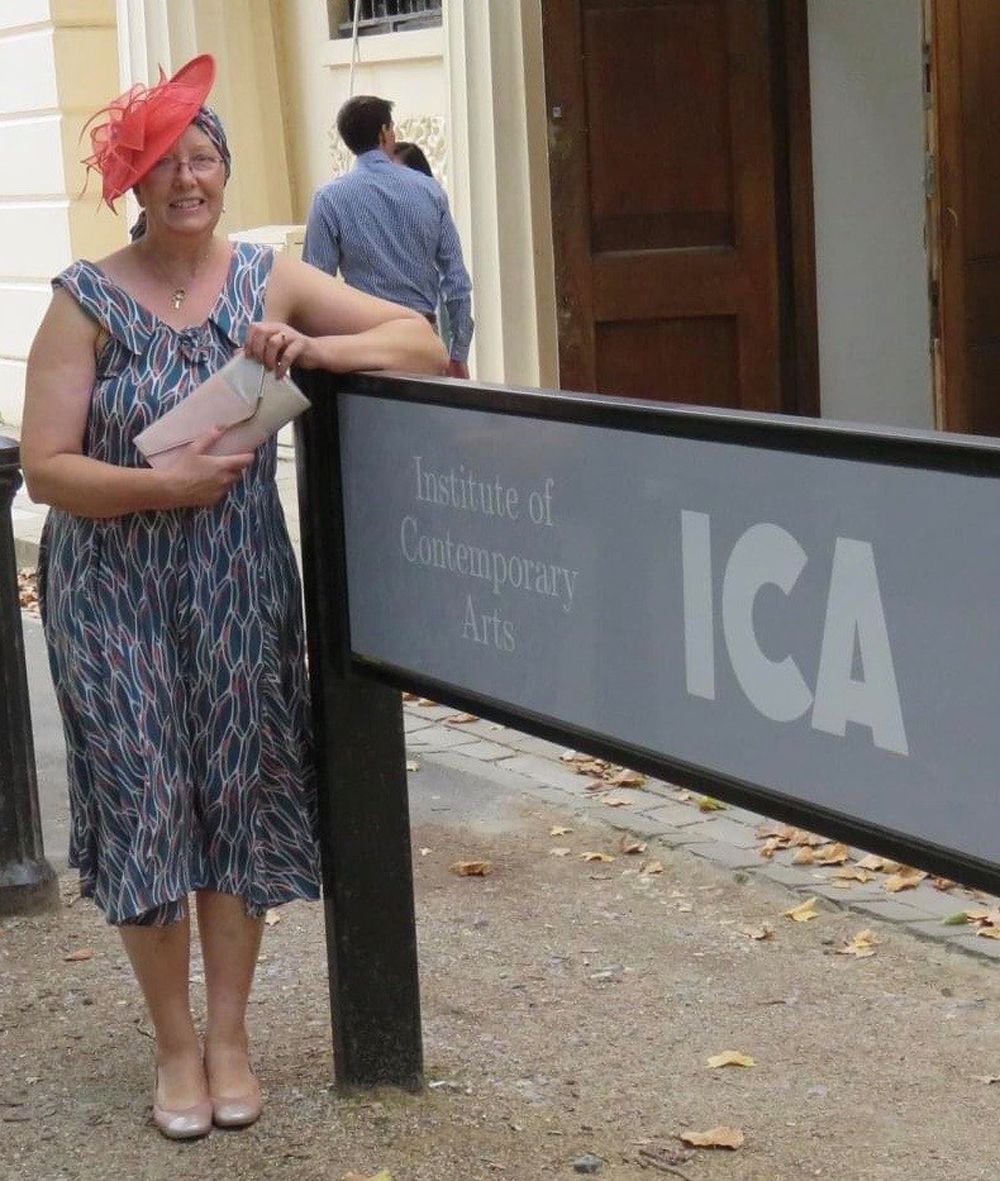 Stella at her daughter Beth's wedding (PA Real Life/Collect)
"I also included a diary entry of the day I went to the Royal Academy," she said.
And she decided to enter her chemotherapy diary for the Royal Academy Summer Exhibition 2019, only to be selected again.
We're moving to Phase 2, people. That means: • From 5 Aug you can book to visit our Collection Gallery, shops and… https://t.co/77iCmk8P9R

— Royal Academy (@Royal Academy) 1596037984.0
"To get in two years running was incredible. I've never done anything outstanding before, so it was really special," she said.
"I managed to sell Sore With a Bear Head, the chemotherapy diary, for £750 so was able to make a donation to Cancer Research UK."
For the next 10 years, Davis will have to take a daily dose of Letrozole to reduce the risk of the disease returning.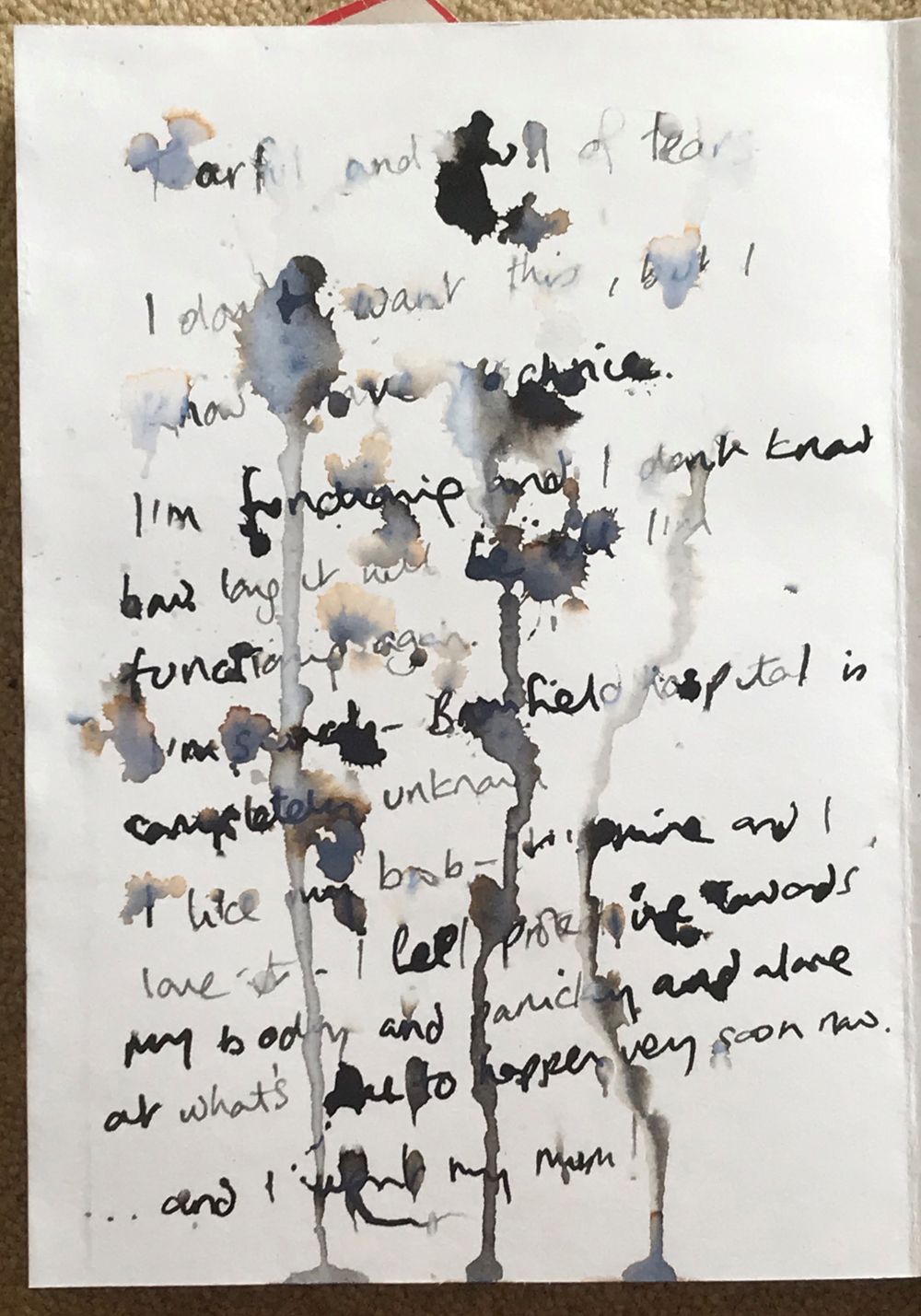 Sketches from Stella's diary (PA Real Life/Collect)
"It's always in the back of your mind, but I do not want to live in constant fear of it coming back," she said.
"I'm trying to become a professional artist. I have a couple of commissions I'm working on. Before Covid-19, I was also leading art workshops at a local nature reserve."
Now looking to the future with hope, after a turbulent few years, Davis and her partner Clive celebrated their 40th wedding anniversary by renewing their vows on Zoom on July 5, decorating their living room with balloons, while their minister conducted the ceremony in front of friends from their church congregation.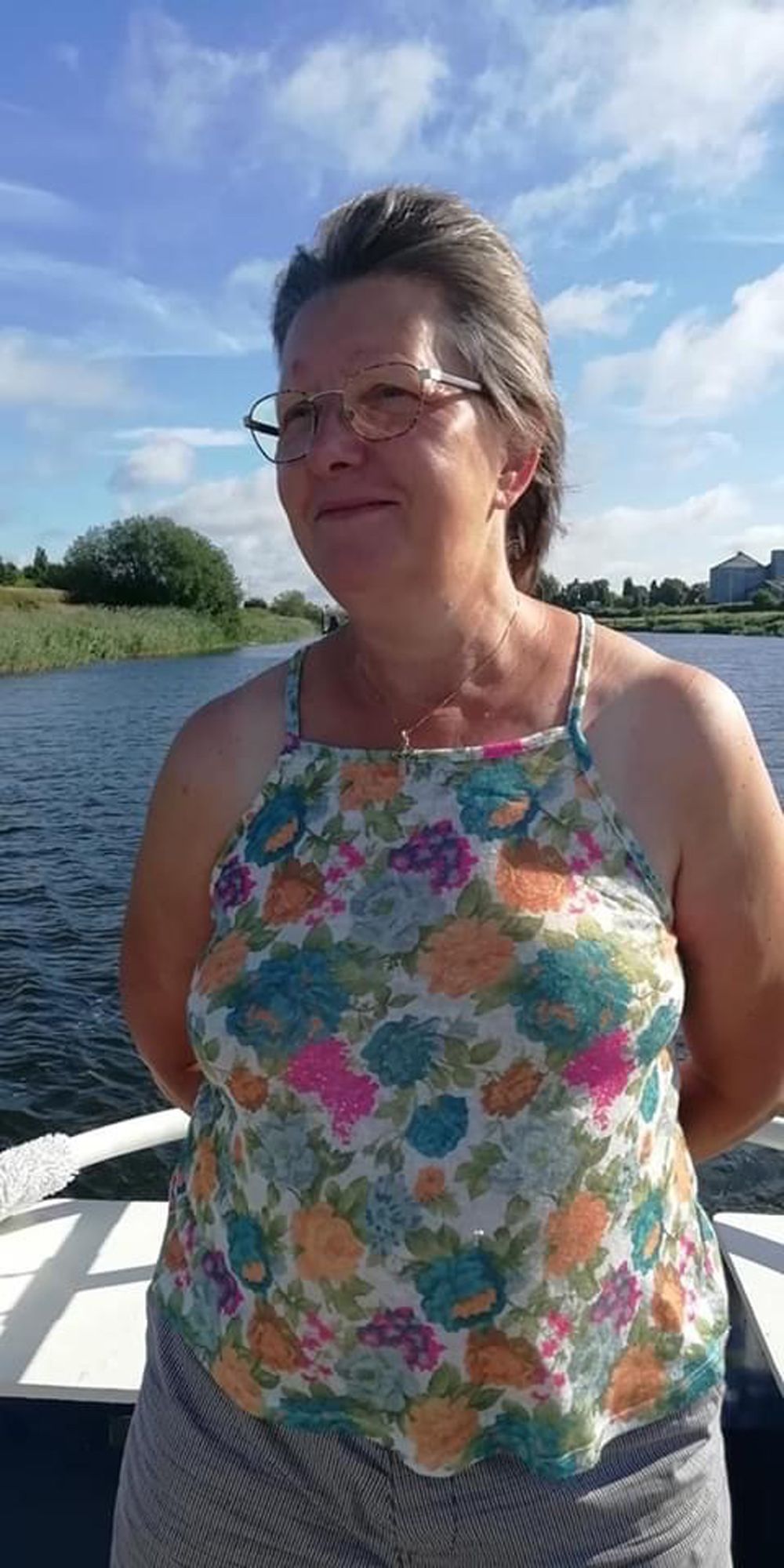 Stella recovered in July 2020 (PA Real Life/Collect)
"It's all about giving people confidence to play with it," she said.
"It's not about producing a fantastic drawing, it's about being absorbed and concentrating on something different, so that for that moment your mind is not focused on whatever else is going on in your life. That's the real therapeutic aspect of it, as well as what you produce."
"I'm so grateful for art. It's what kept me going through all this."
To help the charity get back on track to continue its vital work visit cruk.org/give