Self-isolation is an effective method for curbing the aggressive virus that has upended our lives.
Although many citizens are suffering from mass layoffs and job losses during the pandemic, a good majority acknowledges that social distancing is a necessary evil.
---
However, for the wealthy upper class folk, self-quarantine is simply smooth sailing.
While many of us have taken to social media to commiserate and seek solace in the fact that we are all in this crisis together, billionaire and business magnate David Geffen used Instagram to rub our noses in his privileged and ostentatious lifestyle.
Geffen – who has a networth of $7.7 billion – posted a picture demonstrating how he is avoiding the virus on board his $590 million superyacht along the tropical harbors of the Grenadines.
The tone-deaf Instagram post was deleted after he received major backlash.

But lucky for us, Twitter user Sven Henrich provided a screenshot.

In the deleted post Geffen wrote:

"Sunset last night...isolated in the Grenadines avoiding the virus. I'm hoping everybody is staying safe."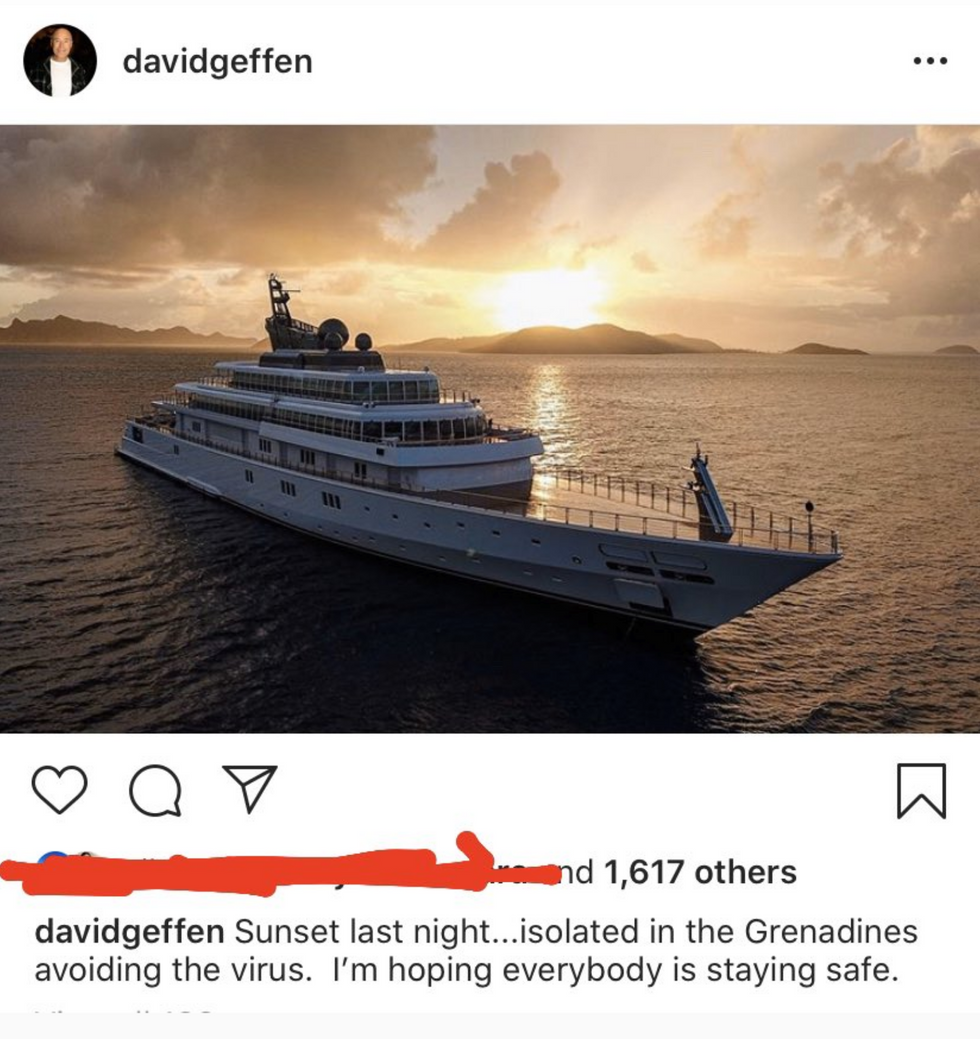 Thanks for making some of us feel humbled, Mr. Geffen.
People had some choice words for the 77-year-old executive film producer.
With all that money literally floating around, wouldn't some philanthropy demonstrate more class?
Since his original post was taken down, the account was switched to a private account.
He may have deleted his tone-deaf post and made his account private as an attempt to save face and show empathy during a crisis.
But that ship has sailed.