The bodies of Barry and Honey Sherman were found in their North Toronto home on December 15, and at that time, a police detective told reporters there was no sign of forced entry, and police were not seeking any suspects.
But a deeper probe into the case revealed that the couple was a victim of a professional contract killing.
---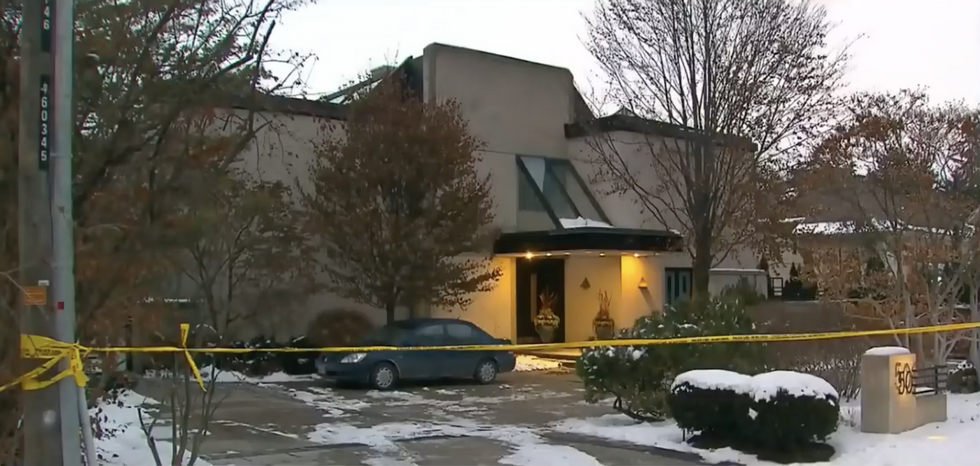 The couple was found dead in their home.(YouTube)
Anonymous sources, who were not authorized to discuss the case, told The Star new information from the investigation ordered by the family.
There are markings on the Shermans' wrists, an indication that at some point their hands were tied together, though no rope or other ties were found near the bodies. Toxicology tests on their bodies reveal no sign of drugs that would have contributed to their deaths. Men's leather belts found around their necks were the cause of the "ligature compression" that killed them. A top forensic pathologist who did a second autopsy determined this was a double homicide, barring any new information that surfaces.
---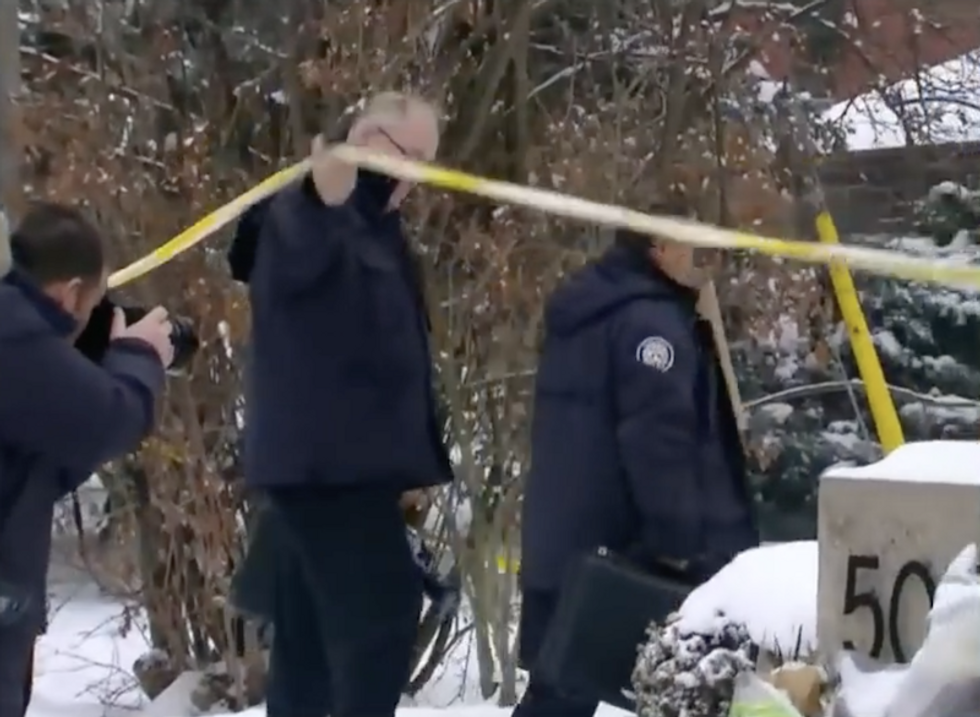 Investigators on the case.(YouTube)
Bernard C. Sherman was the CEO of a Canadian pharmaceutical corporation called Apotex, founded by him in 1974. At the time of of death, his net worth was estimated to be $4.77 billion. He was 75 years old.
Sherman was married to Bunny, who was his wife for 46 years and was an active philanthropist and engaged in many activities serving the community. She was 70.

When the officer at the scene suggested their deaths were a murder-suicide, that didn't sit well with the surviving four children. They hired high profile criminal lawyer Brian Greenspan to thoroughly look into the case.
Barry and Honey Sherman were murdered by multiple killers, private investigators believe: source… https://t.co/IUTp7tgWXi

— CBC News (@CBC News) 1516465817.0
The family also authorized an additional autopsy by a forensic pathologist after the initial autopsy performed by a provincial pathologist at the Centre of Forensic Sciences said that both victims died as a result of a "ligature neck compression."
Dr. David Chiasson, who works as a pathologist for the Hospital for Sick Children, performed the second autopsy. The Star reported more details:
Chiasson's conclusion, along with that of the private detectives present, is that it was a double homicide barring any other information that might come from the ongoing probe. Not murder-suicide. The ligature neck compression, sources say, was likely done by two men's leather belts found at the scene wrapped around the necks of the victims.
Sources with intimate knowledge of the Sherman family's investigation have used words like "professional," "contract killing," and "staged homicide" to describe the scene.
Mark Pugash, a spokesperson for the Toronto Police, said that the case is classified as "suspicious," and he will release further information when they're in a position to do so.
But Twitter had some theories.
@CBCNews They were murdered by private, for hire hitmen. Murderer is not precise enough, this was contracted. He wa… https://t.co/Ny8EqpbWvs

— Pete Nault (@Pete Nault) 1516466544.0
@CBCNews He also has been accused of overcharging Canadians compared to other countries, so he had enemies in numbe… https://t.co/37ecXgHSnG

— Pete Nault (@Pete Nault) 1516466818.0
@CBCNews That's top dollar mercinary type experience, not cheap and without a doubt involves a deep mob connection.… https://t.co/2CDD2cIqG5

— Pete Nault (@Pete Nault) 1516467329.0
@CBCNews Yeah I am not buying it currently. If they have evidence should they not be sharing it with the police ins… https://t.co/egckl91uTj

— Joseph V. (@Joseph V.) 1516466226.0
@CBCNews these guys were on a flight back to moscow the same day... way too good for TPS, rcmp or csis.. better call in the CIA

— maxpower13 (@maxpower13) 1516470100.0
And others expressed empathy.