Move over, Karens of America, there's a new sheriff in town and her name is The Anti-Karen.
At least, that's what the internet is calling her after a TikTok of her epic front-porch rant in favor of Black Lives Matter, gay rights, women's rights, science—she really hits all the bases—went viral on TikTok and Reddit, and made her a hero to the left.

In just 15 short seconds, The Anti-Karen hit all the best high notes.
WARNING: NSFW language
The video was uploaded by TikToker @ashleyann1510, who captioned it, "No caption needed," which is a major understatement.
Standing on her porch gesturing wildly and waving her hands in the air like she just does care, The Anti-Karen delivered a stirring speech that stands all on its own.

"Black lives do f'kin' matter. Science is real. Love is love, bitch. Gay pride, OK? Women's rights are human rights. And the virus is not a hoax."
Whew, take us to church, ma'am!
And if the fact that she seemed absolutely ready to fight anyone who should challenge her doesn't underline it all well enough, she punctuated her speech with the perfect coda. Screaming about the pandemic in the iconic and unforgettable style of one Cardi B, in her Instagram video from the beginning of the pandemic.
All those truths and a spot-on Cardi B impression?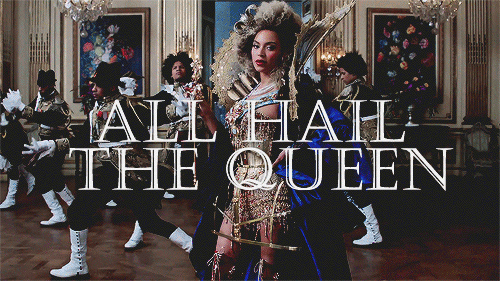 Giphy
The Anti-Karen's rant has garnered plenty of internet love with some 477,000 likes and counting on TikTok, and more than 48,000 upvotes on Reddit, where it appeared in the PublicFreakout subReddit, which is almost always a repository of bad or bizarre meltdowns. Breaking boundaries everywhere she goes, this Anti-Karen.

On Reddit, people threw plenty of props her way.
"She's a Carin'"--Bozo_dubbed_over

"You wouldn't think of someone yelling barefoot on a porch to be sane and smart. It is a nice change." --VerdeEyed

"'Love is love, bi*ch. Gay pride!' I will tattoo this on my aIs" --papatayto
"By God, you've uncovered the anti-Karen! She was sent to restore balance to the force." --Rize92
"SHE SPITTIN FACTS DOE" --LaceFlowers345
And on TikTok, people were ready to make her their new leader.

@justineskyestann/TikTok

@kushwhore69/TikTok

@isaiah.veras1/TikTok

@not_thegirlwithbluehair/TikTok

@nico1eodeon/TikTok
All hall the Anti-Karen, and long may she reign.