A wave of nationwide measures banning abortion is trying to reverse Roe v. Wade, the 1973 U.S. Supreme Court decision that ruled in favor of a woman's right to choose.
Alabama's passage of House Bill 314 by 25 white male legislators was a major point of contention by the public — and celebrities like Pink – who spoke out in opposition.
But Oscar-winning actress Anne Hathaway is making sure women are also being held accountable in supporting the near-total ban.
---
Hathaway penned a powerful post on Instagram reminding us that the governing of women's bodies is not an agenda pushed exclusively by male politicians.

"Yes the anti-abortion movement is primarily about controlling women's bodies under the premise (for many, sincere) of saving lives, and yes this law is primarily the work of white men HOWEVER a white woman sponsored the bill and a white woman signed it into law."
HB 314 criminalizes abortions, and an amendment to include exceptions for rape and incest was rejected by the chamber in a 21 to 11 vote.
The bill was sponsored by Alabama state Rep. Terri Collins (R) and signed into law on Wednesday by Gov. Kay Ivey (R), who are both women, as Hathaway noted.

The Hustle actress continued:

"As we're resisting, let us also call out the complicity of the white women who made this awful moment possible, and which–make no mistake–WILL lead to the unnecessary and avoidable deaths of women, a disproportionate number of whom will be poor and/or black."
The images in the post included protest signs and screenshots of statements from TV shows against the ban, and a tweet from Bernie Sanders, who wrote that Alabama's ruling "is not about protecting life. It is about controlling women's bodies."

Hathaway encouraged those who are frustrated to take action and offered options for organizations like Planned Parenthood in need of support.
"Speak up. Show up. Don't give up. Donate to @yellowfund, @plannedparenthood, @arc_southeast, @abortionfunds, @whoohio, @napawf, @gwafund, and the Mississippi Reproductive Freedom Fund."
Many impassioned comments appeared on the Instagram thread.
One user vehemently opposed Hathaway's statement and wrote: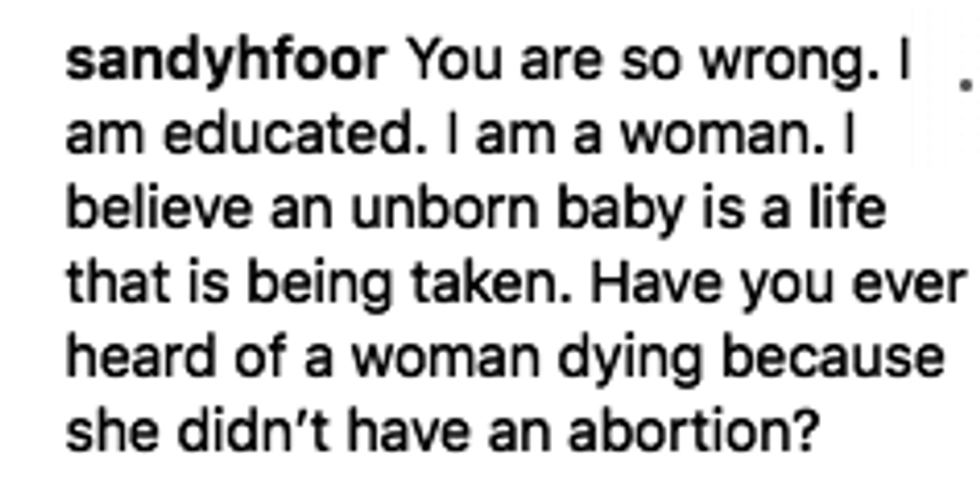 Instagram
Many wrote that a woman's life is more important than a fetus, including this user who said: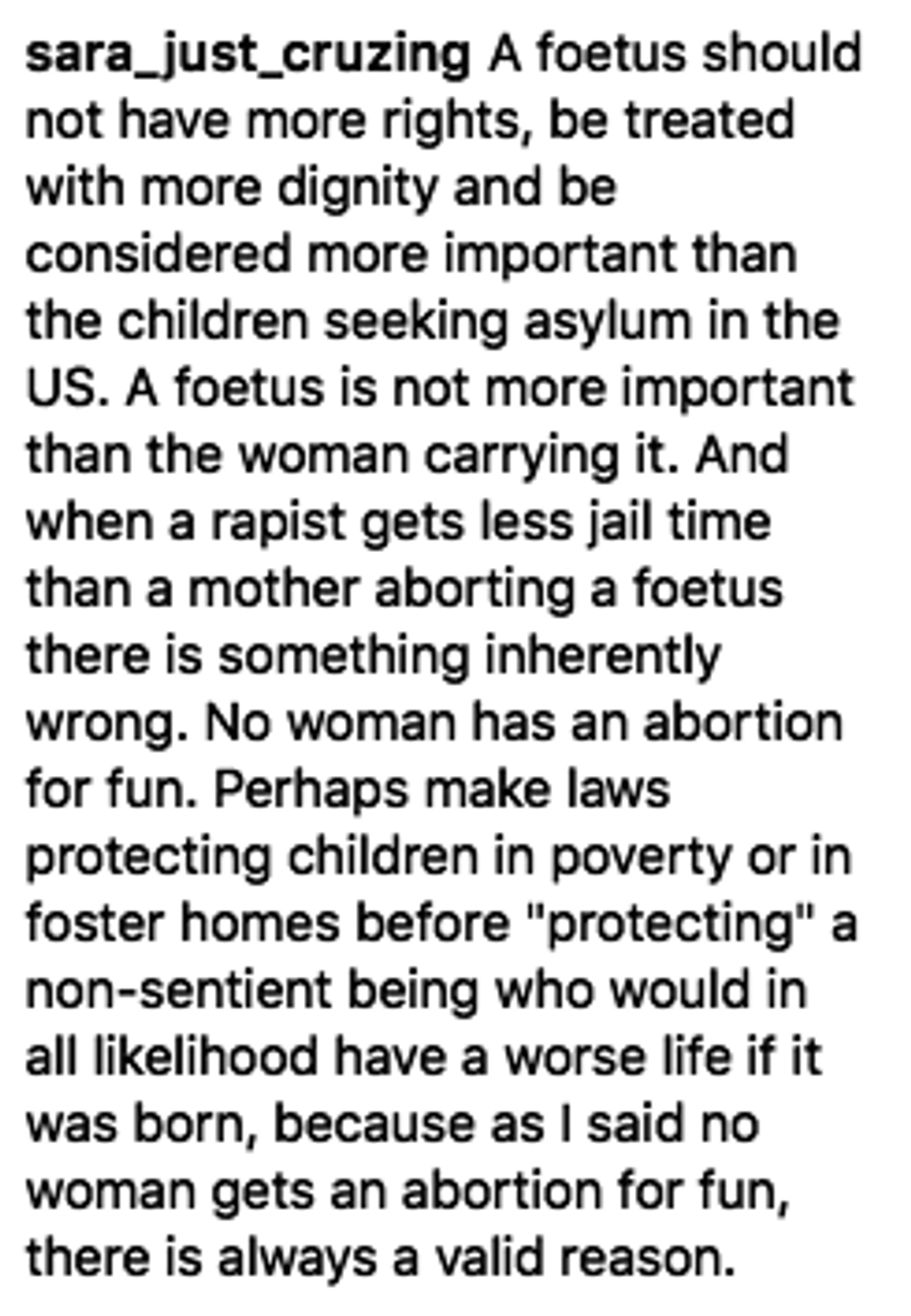 Instagram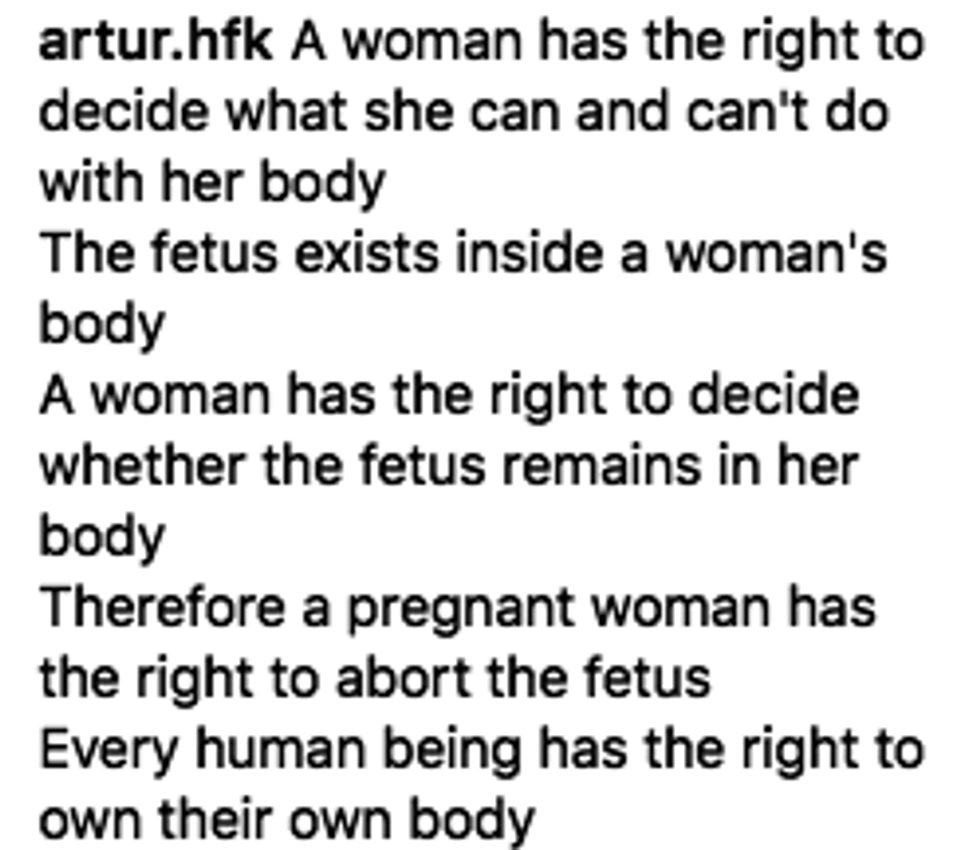 Instagram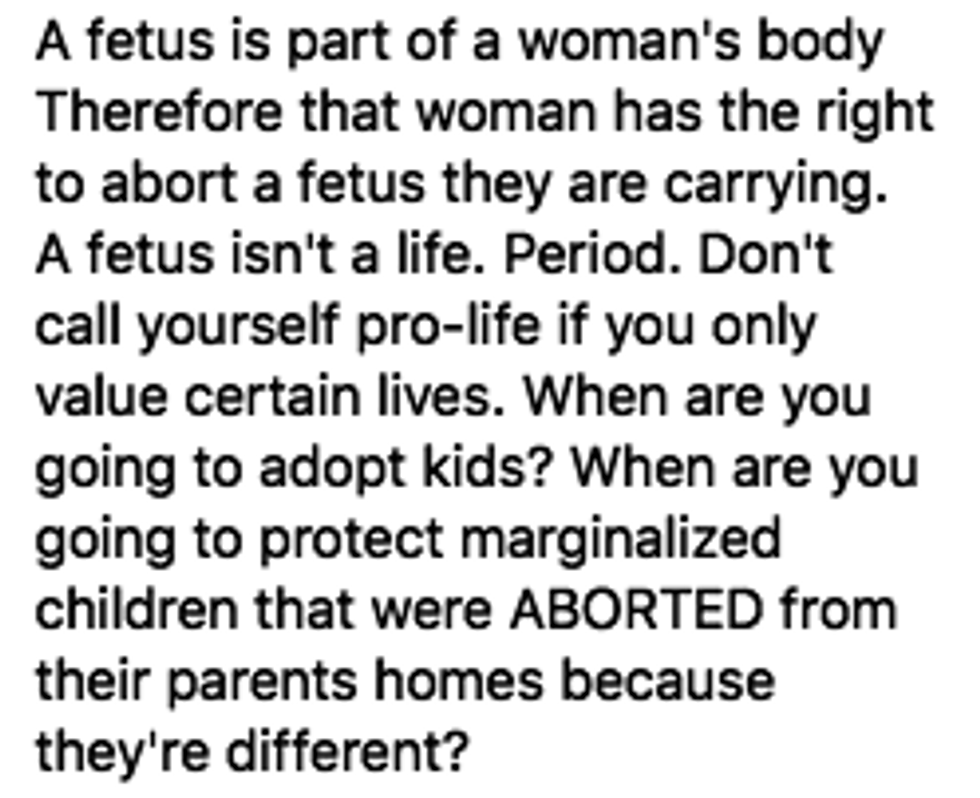 Instagram
Plenty of allies supported Hathaway's statement, including this user who said:

Instagram
Twitter users praised Hathaway as well:
Hathaway joins many others denouncing the near-total ban, including Alyssa Milano, who received backlash for asking women to go on a sex strike in protest, and Rihanna, who called out Alabama's governor, tweeting, "Governor Kay Ivey...SHAME ON YOU!!!!"