The saucy 96-year-old identical twins who famously told Good Morning Britain host Piers Morgan their longevity was down to "plenty of sex and no Guinness" have hit even dizzier heights by flying in a helicopter.
Lil Cox and Doris Hobday had the nation in stitches after being invited on the TV show in May as Britain's oldest known identical twins, after Lil confessed to her crush on actor Jason Statham, saying:
"If I had one night with him, I'd die happy."
Dubbed the Tipton Twins after their hometown in the West Midlands' Black Country, the pair have since marked October's Grandparents' Day with a 25-minute helicopter ride – securing their reputation as the country's funniest and most adventurous nonagenarians.
The pair, who are next door neighbors in their sheltered accommodation, flew with Lil's granddaughter, company director Kerry Clarke, 35, and her son Brayden, 13 – taking off from Halfpenny Green Airport in Wolverhampton.
Lil said:
"It's the most daredevil thing we've done. It was better than going on the bus – much quicker!"
"It was absolutely marvelous. It was wonderful."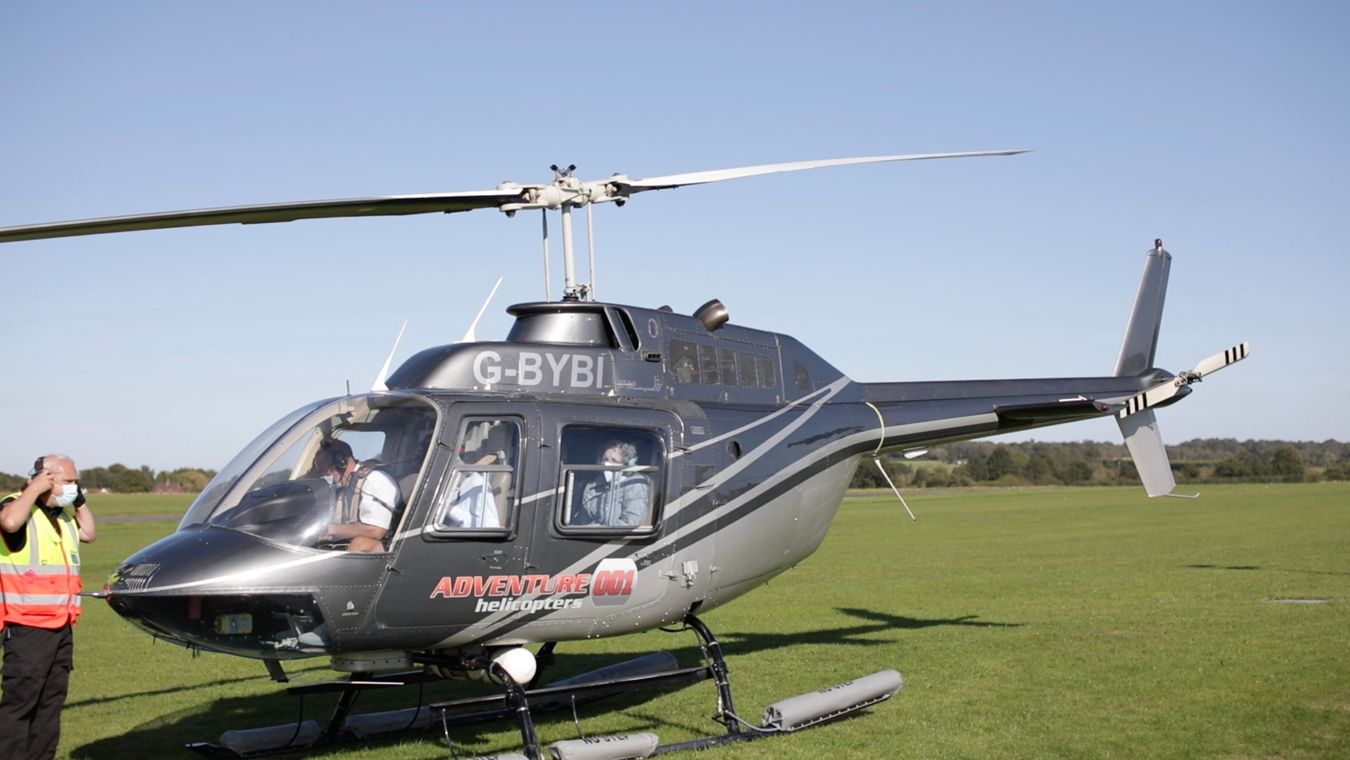 Doris and Lil on the helicopter (PA Real Life/Red Letter Days)
She continued:
"We saw the Black Country from a different perspective."
"I'm not sure what we'll do next, we're thinking of jumping out of a plane, but I'll have to take my teeth out first."
Meanwhile, Doris took to the skies like a duck to water and would happily surf the clouds every Sunday.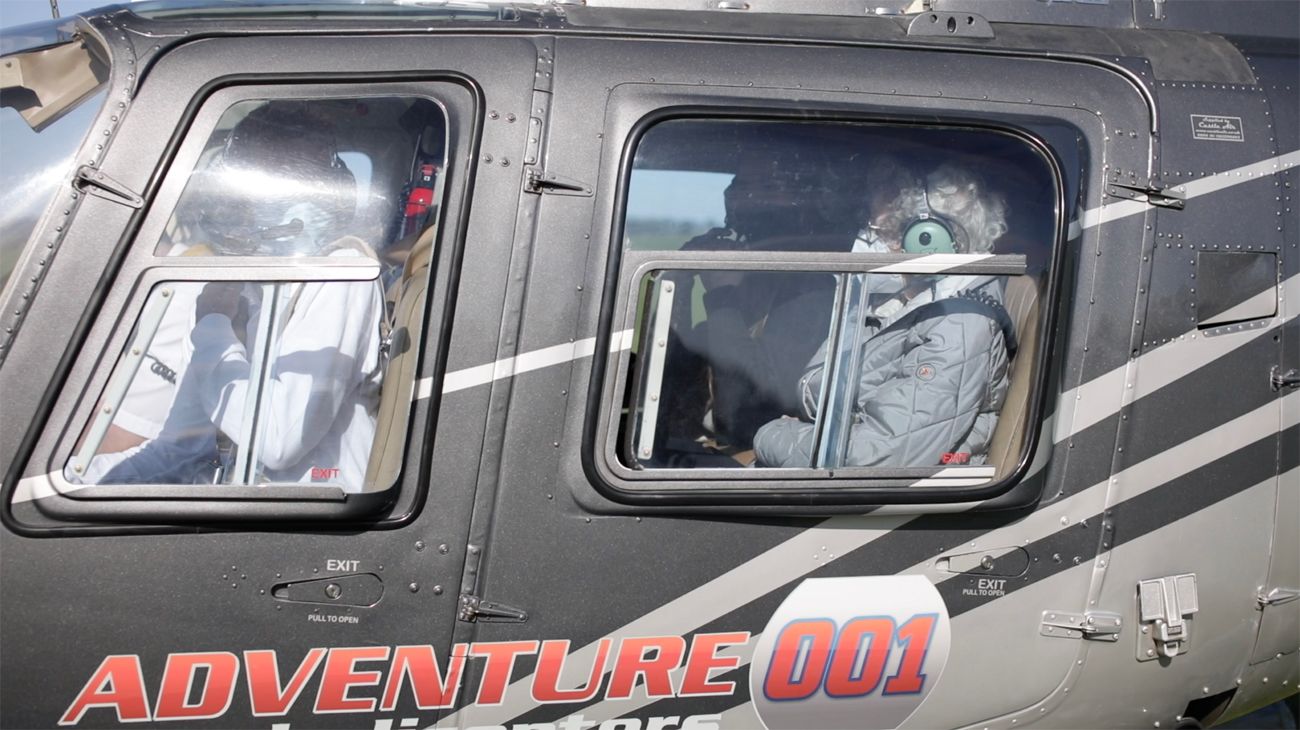 Doris and Lil on the helicopter (PA Real Life/Red Letter Days)
She said:
"I said I'd only do it if I could keep one foot on the floor, but it was lovely."
"We had a good pilot, I don't know what his name is but he was very good."
"I did enjoy the ride."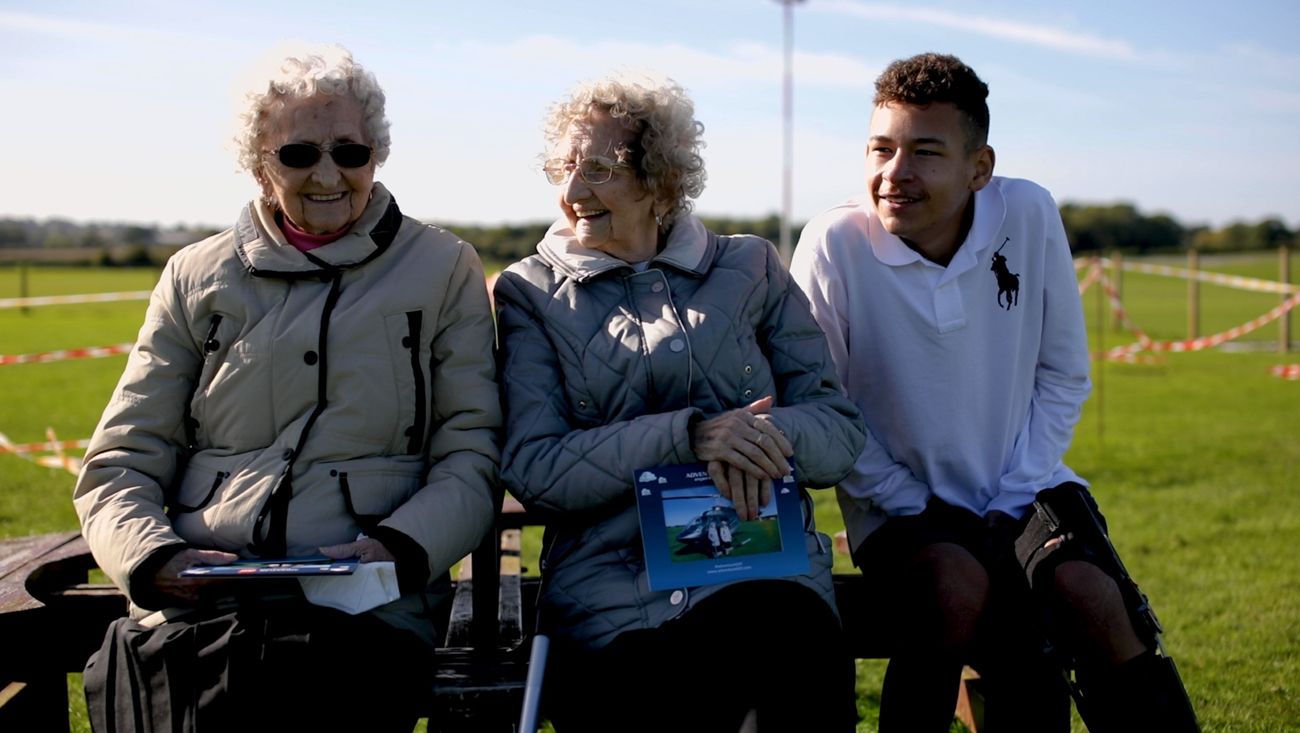 Doris and Lil with Brayden (PA Real Life/Red Letter Days)
"It was a good treat going with our family, as we hadn't seen them for a long time," she added.
"We could do it every Sunday, but they'd think we were greedy!"
Organized by experiences company Red Letter Days, the trip took place on September 27, in advance of the official Grandparents' Day on October 4.
The twins flew 25 miles across the Black Country at 1,000 feet, over Lil and Doris's home and the West Bromwich Albion stadium – which was especially exciting, as the family are avid fans – before flying over Dudley Castle and Zoo.
It means the twins, who have been incredibly close all their lives, have clocked up yet another exciting adventure together.
Living on the same street in Tipton for years after they were married, Lil has five children, 13 grandchildren, 19 great-grandchildren and one great-great-grandson.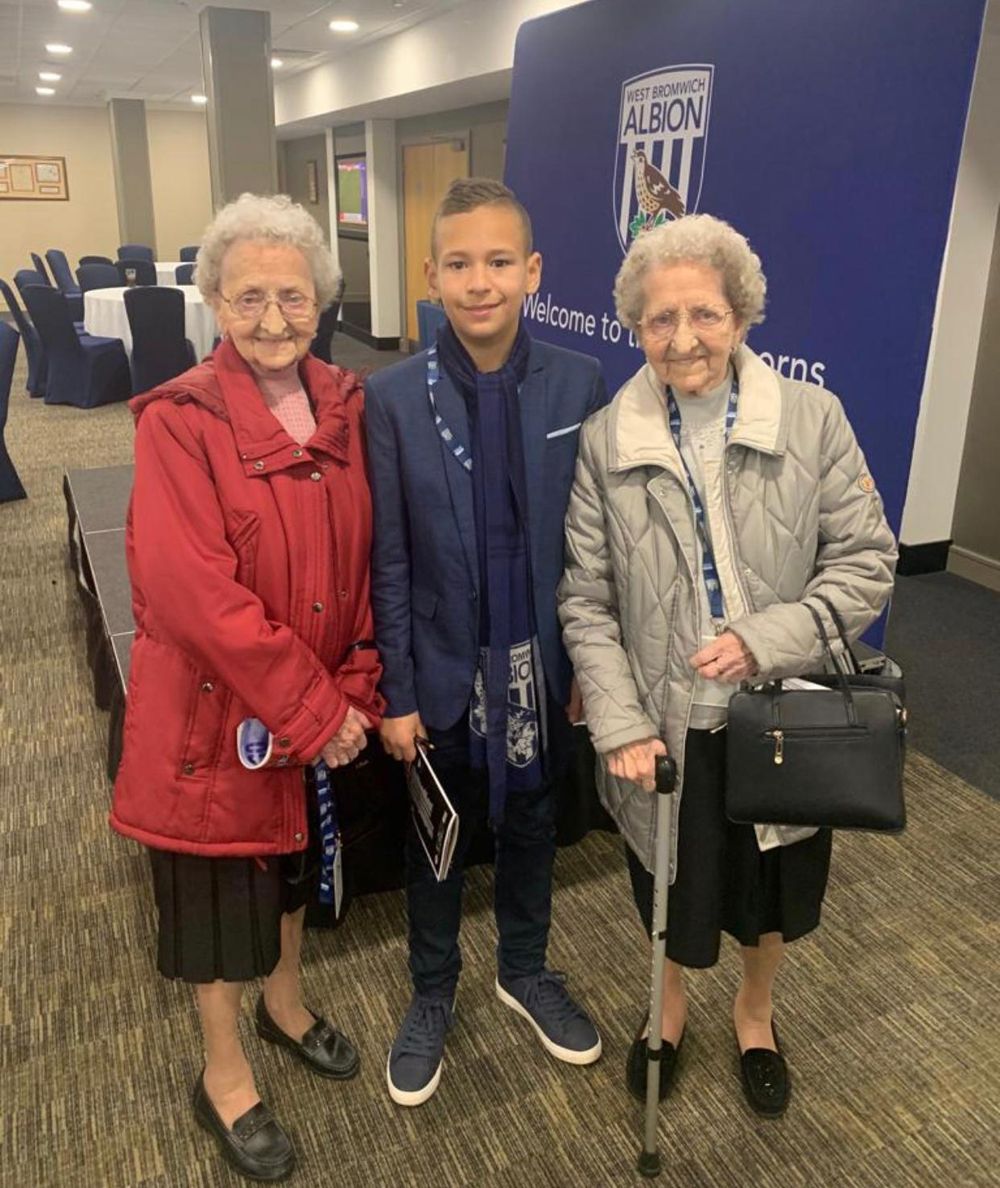 Doris and Lil with Brayden (PA Real Life/Red Letter Days)
When Doris, who does not have children, lost her husband Raymond 12 years ago, they moved into next door apartments at their sheltered accommodation with Lil having separated from her husband years before.
But they spent the majority of lockdown staying with Lil's daughter Vivian Clarke, in Dudley before returning to their own homes in July.
For Lil's granddaughter, Kerry, who went on the helicopter flight with the twins, it was a joy to watch them both lapping up the incredible views.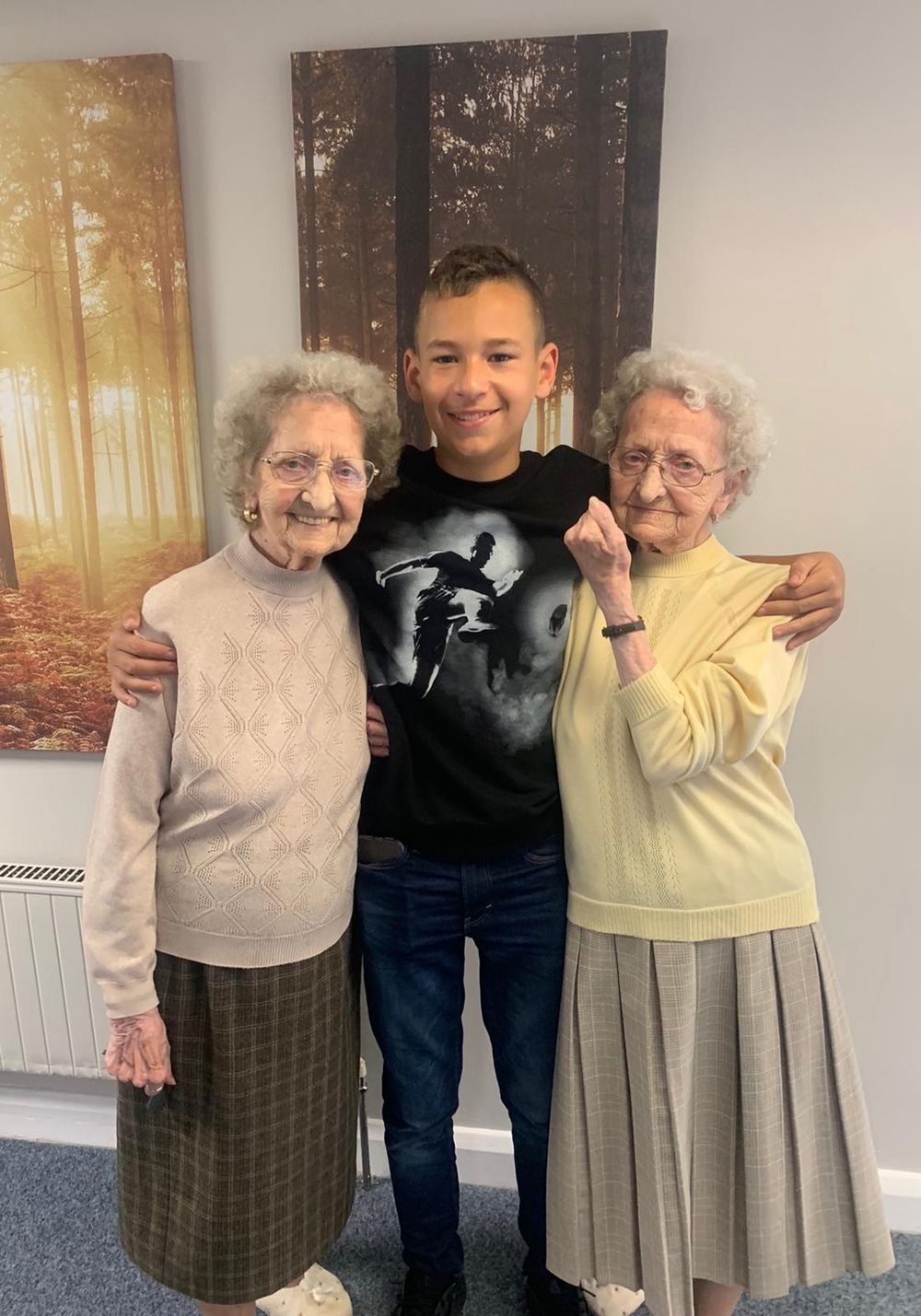 Lil and Doris with Brayden (PA Real Life/Red Letter Days)
She said:
"They were both nervous, because they were going into the unknown."
"They had their headsets on as it was so loud, but they didn't say much as they were mesmerized by the views."
"My son loved it, too, as he was in the front with the pilot."
Kerry added:
"It's definitely something ticked off the twins' bucket list."
Meanwhile, Kerry says the whole family have been adjusting to the twins' newfound fame, after videos of them on This Morning and Good Morning Britain went viral.
She said:
"The amount of messages we get from people saying they hadn't smiled for months, or even for years, but laughed because of Lil and Doris is huge."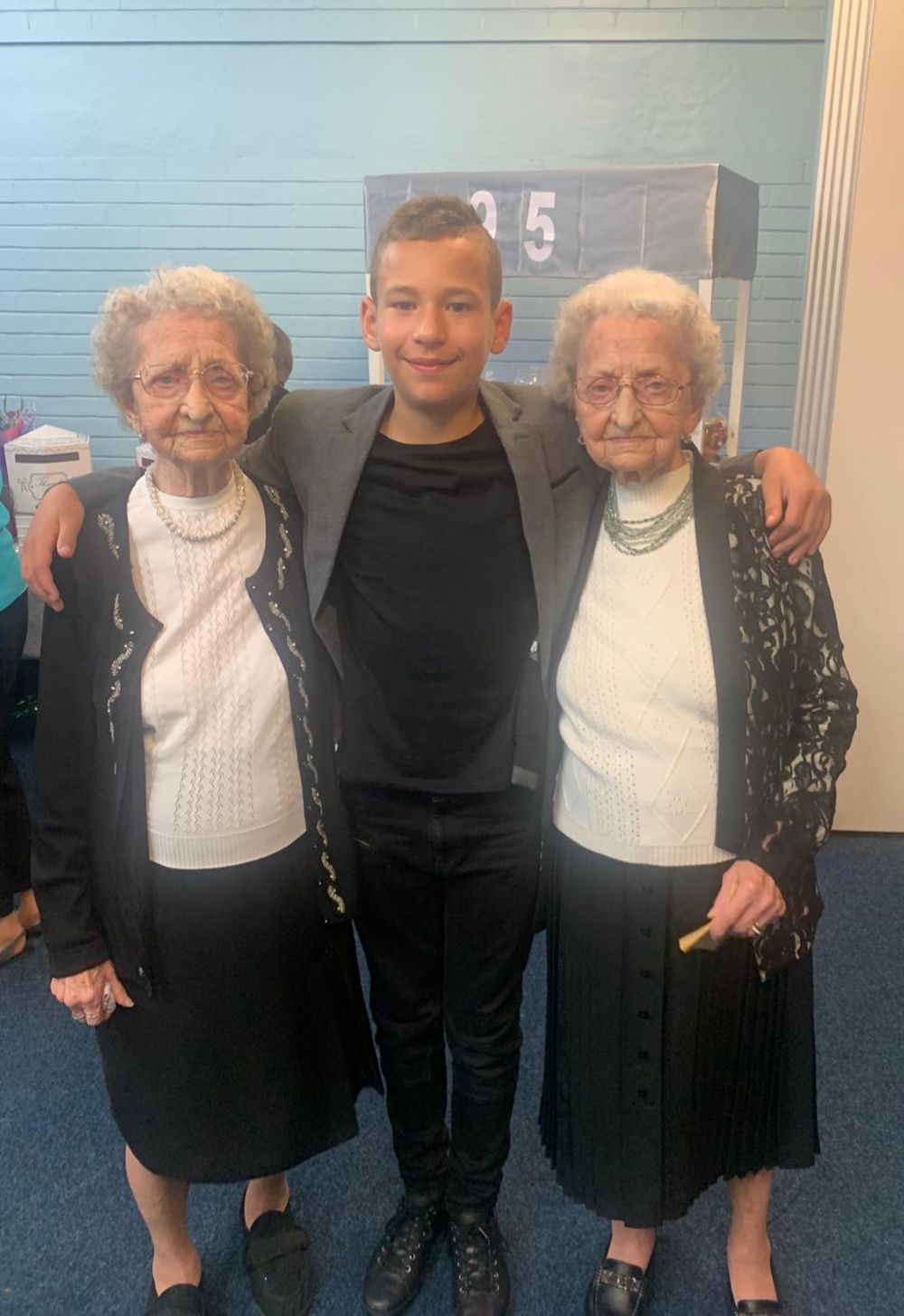 Lil and Doris with Brayden (PA Real Life/Red Letter Days)
Kerry continued:
"My nan jokes that she got cheeky at 90 years old and wherever she goes she has people in stitches."
"She says the secret to a long life is plenty of sex and no Guinness while Doris's is no sex and plenty of Guinness."
"Piers Morgan said it was his favorite moment on TV ever when they said that on the show!"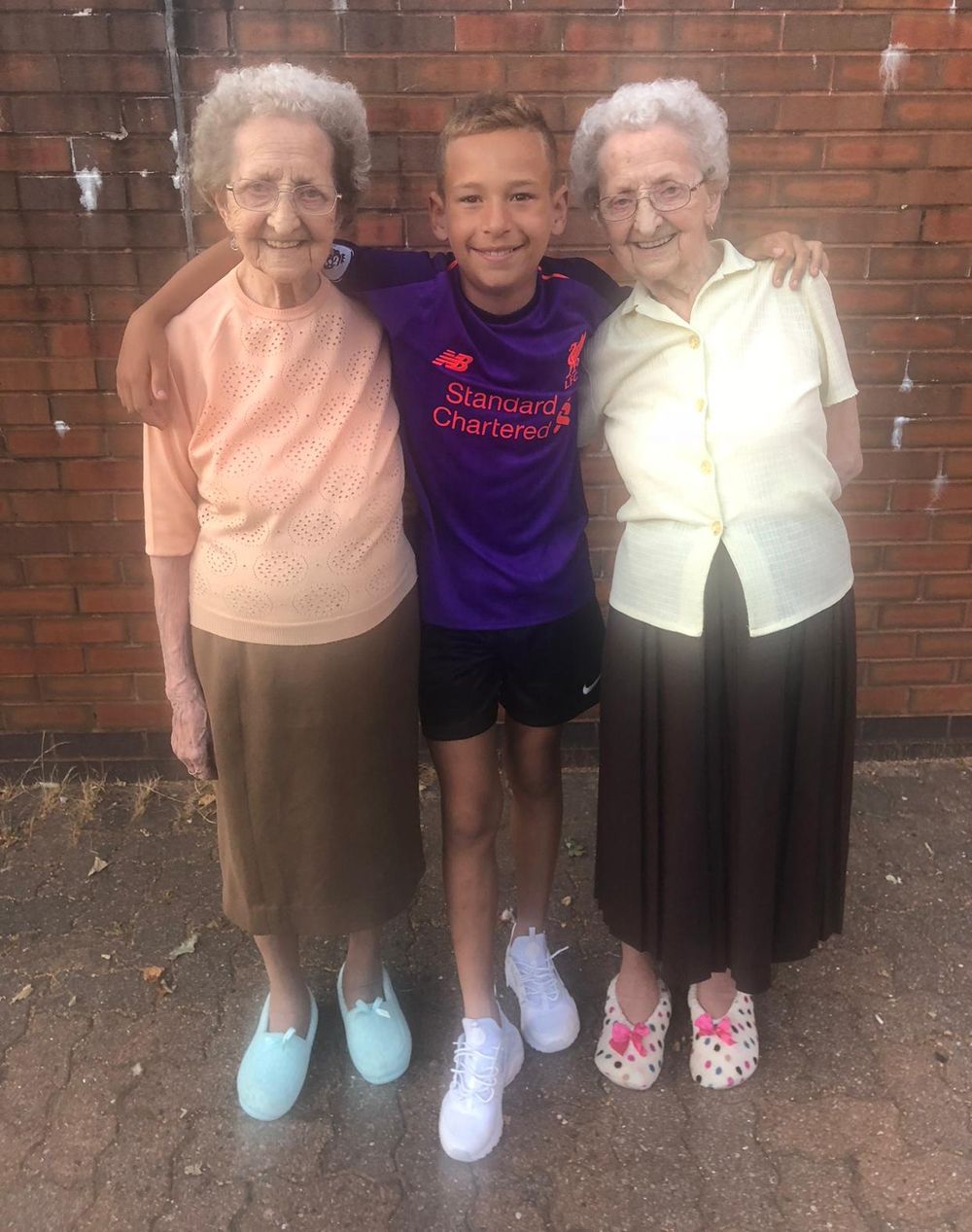 Lil and Doris with Brayden (PA Real Life/Red Letter Days)
"And they had Holly and Phil in stitches so were invited back onto 'This Morning'," she said.
"Since going on TV, the twins have had so many opportunities come their way that they just want to do everything."
"They're really independent. Before [the pandemic] they would be up and about, on the bus going into town. Their motto is, 'If you don't use it you lose it.'"
She added:
"They get recognized all the time as well. It's quite weird for them, they will go out and people will ask for photos of them."
The pair, who turned 96 in July during lockdown, have now been offered a skydive, which the family have deemed too risky, but they are hoping to have a ride in a racing car at some point.
But Lil's ultimate bucket list experience would still be to meet actor Jason Statham.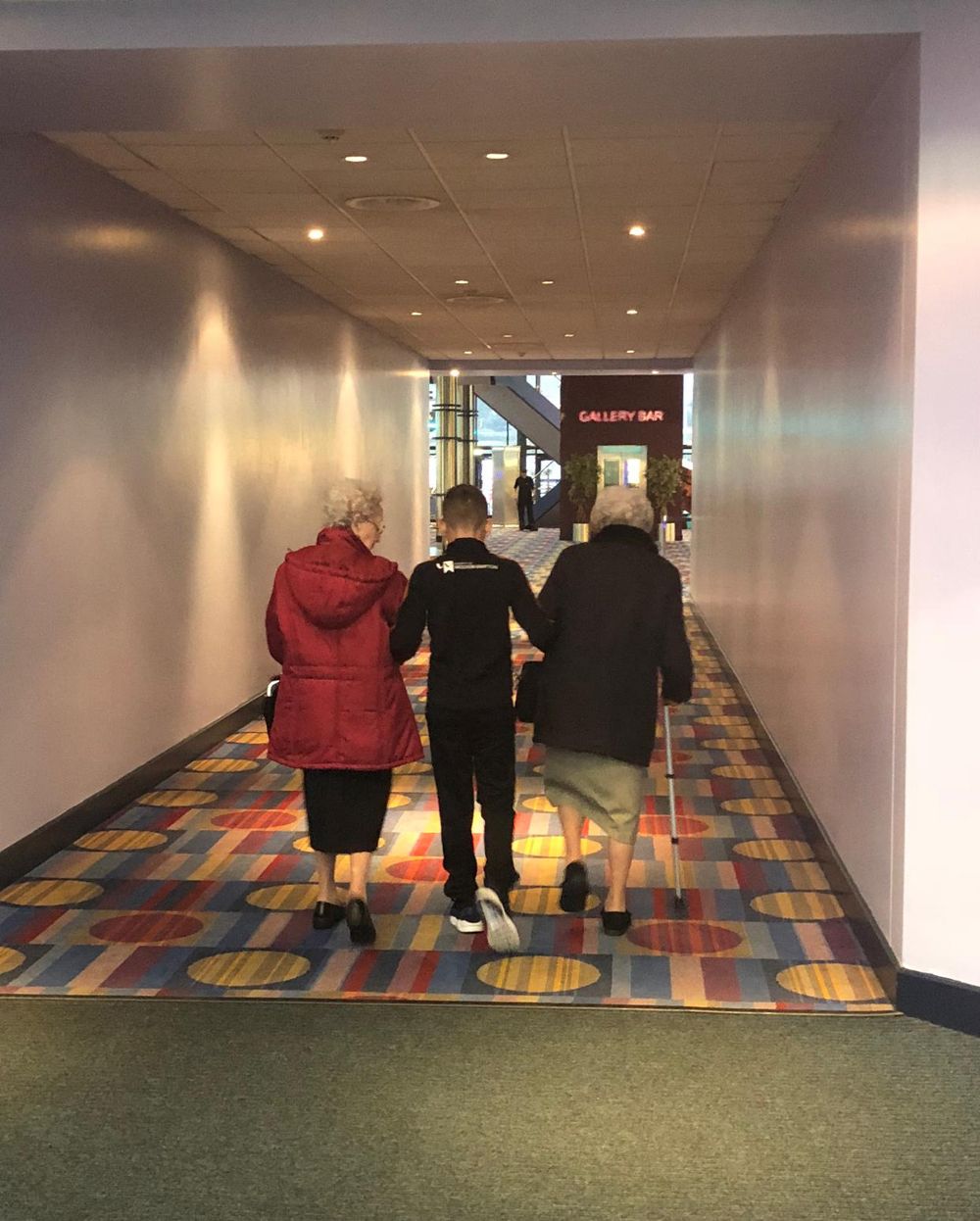 Lil and Doris with Brayden (PA Real Life/Red Letter Days)
Kerry laughed:
"That would be my nan's final wish. She wants him to come over and meet her and Doris before she gets too old. In her head she still thinks she's 21."
"They were known as the oldest identical twins in Britain, but I think there is another pair that are 100. They joke they may not be the oldest, but they are still the funniest!"
The pair, who would also like to have tea at London's Ritz Hotel before blowing some cash on a swanky shopping trip, have turned down one opportunity – to appear on Channel 4's Naked Attraction, where singletons choose a date from six naked suitors.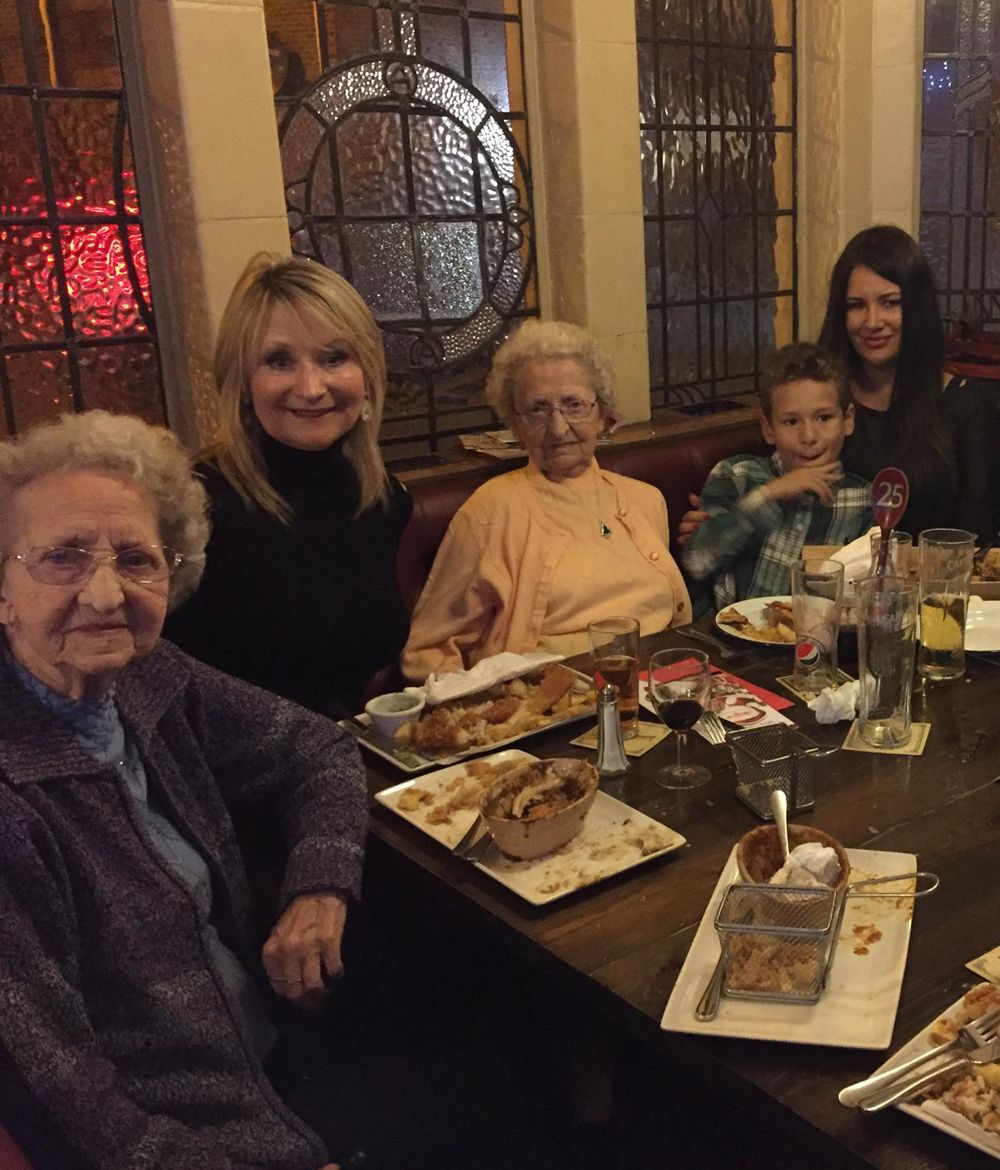 Lil and Doris with family including Kerry and Brayden (PA Real Life/Red Letter Days)
Kerry added:
"They both said no to that – unless they could be on at the same time as Jason Statham, of course! We're hoping they will get a call from the producers at Gogglebox – they would be brilliant on that!"
Dan Mountain, CEO at Red Letter Days, is delighted that his company could make one of the twins' dreams come true by providing the helicopter ride.
He said:
"We are so glad that they were able to fulfill one of their dreams and create treasured memories in honor of Grandparents' Day."