Out gay Olympic figure skater Adam Rippon has drawn thunderous internet applause for taking a stand against bigotry.
After a fellow skater made shockingly anti-LGBTQ+ comments on Instagram, Rippon shut him all the way down—and put his money where his mouth is to boot, with a sizable donation to a trans-advocacy organization.
The incident erupted in the wake of an Instagram post from Russian figure skater Alexei Yagudin in response to Rippon donating to The Okra Project, an organization that serves the Black Trans community.
Yagudin posted (in Russian) a since-deleted Instagram post and Instagram Story. He called transgender people and/or people like Rippon (translations vary) "Earth's mistake" and asked "When will you die?"
Here is Yagudin's Instagram post: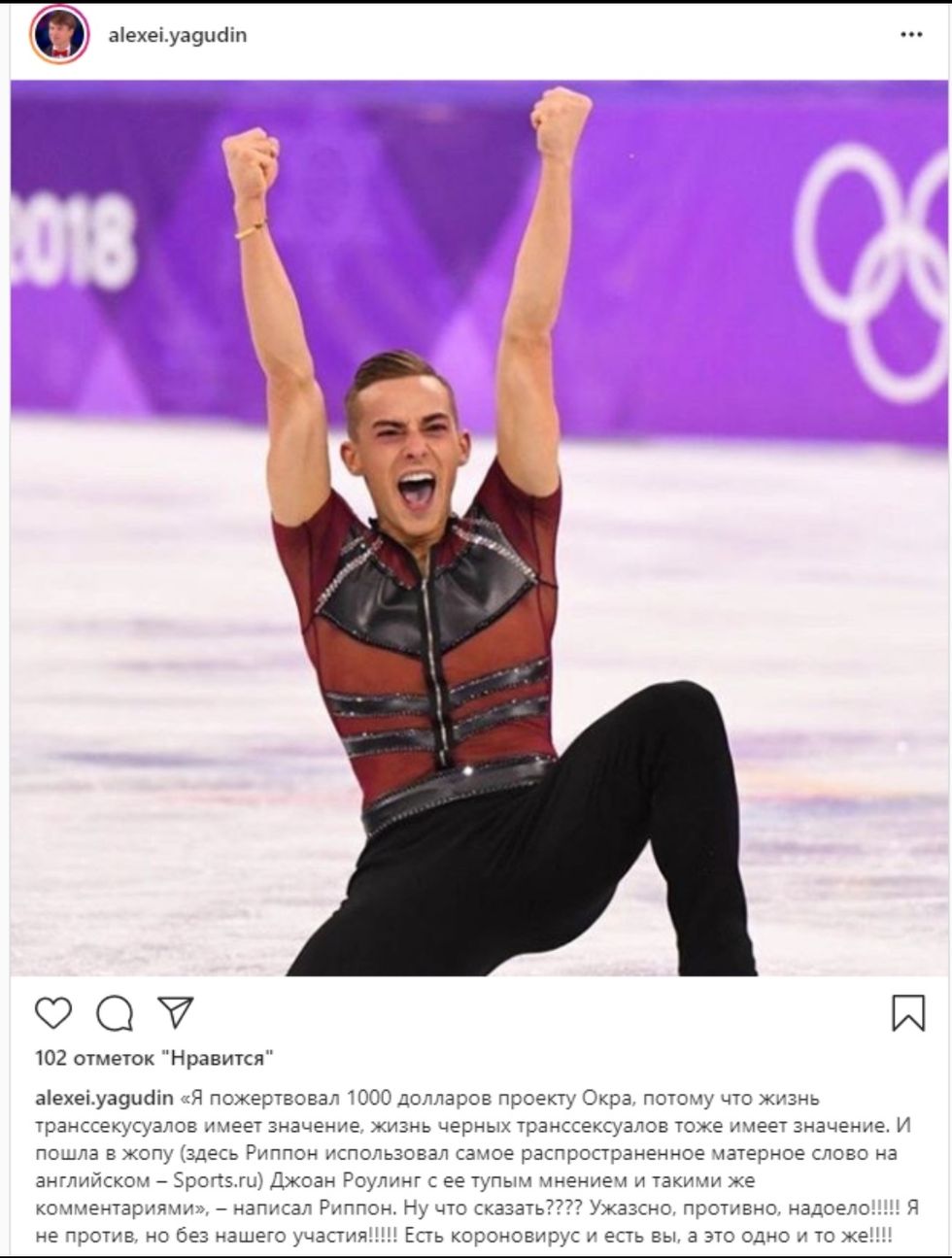 trycatch1/Reddit
Here is Yagudin's Instagram story: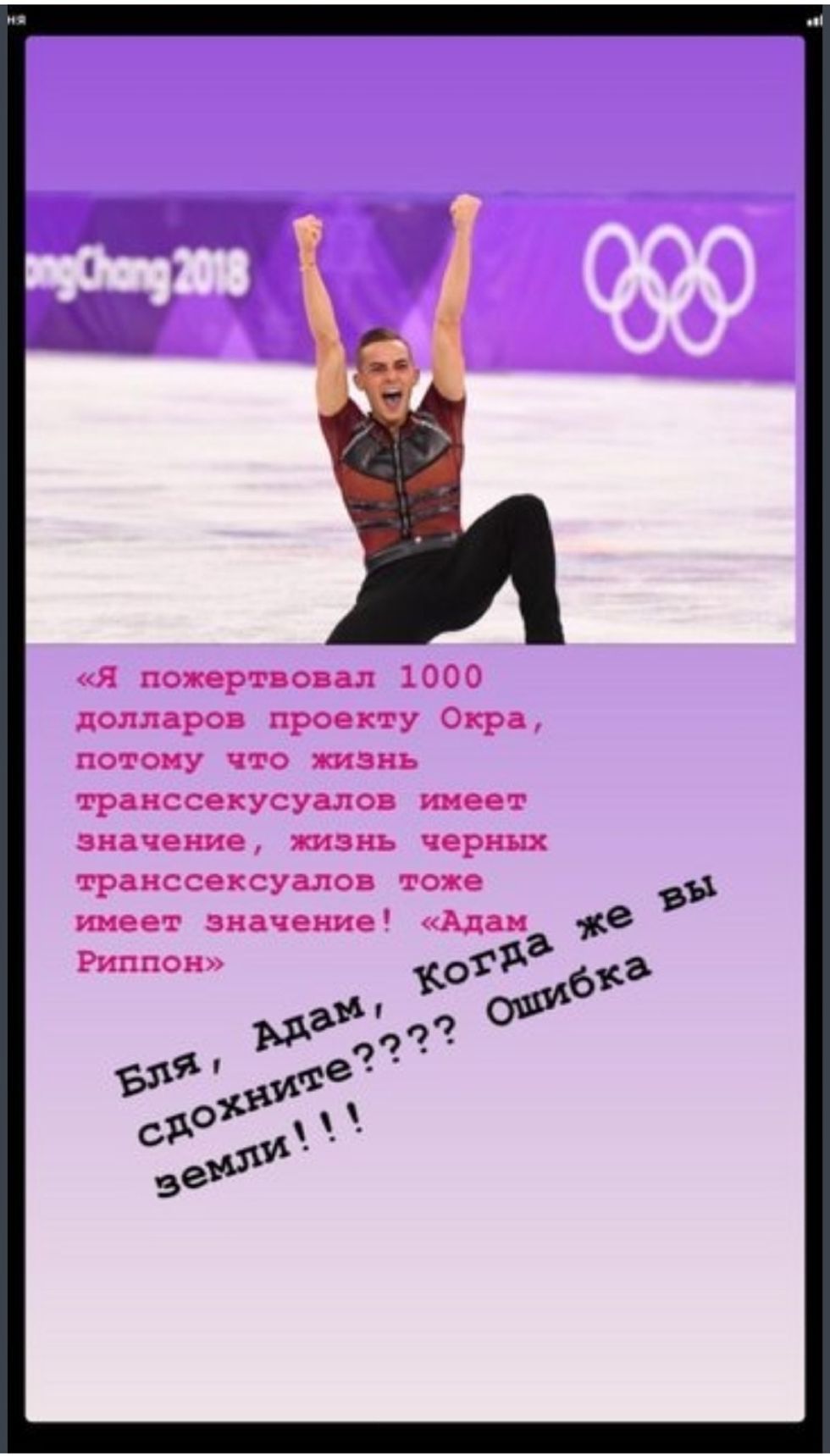 trycatch1/Reddit
Rippon fired right back on Twitter with a scathing take-down and, to sweeten the deal, a hefty second donation to The Okra Project.

This time, on Yagudin's behalf.
But Rippon didn't stop there, going on to address his experiences with widespread bigotry in the sports world.
"There are so many homophobic, transphobic, and racist people in sports and it will not be tolerated. It doesn't matter how well respected they might be in their own sport. If they are hateful, they suck."
Yagudin apologized for his comments, but Rippon went on record that he wasn't here for that either.
"He apologized but I don't accept it. He can take his apology, homophobia, transphobia, racist comments, and his Olympic gold medal and shove them up his a$$."
And just in case there was any remaining confusion about where Rippon's loyalties lie, he ended his thread with a powerful statement of solidarity.

On Twitter, people were firmly on Team Rippon, applauding him for standing up to Yagudin's horrifying comments.
And some Russians spoke out to make sure it was absolutely clear that Yagudin doesn't represent all of them.
Rippon also addressed the Russian skating community in an Instagram video he created in response to Yagudin.
"To my LGBT+ plus family in Russia, in sports and everywhere, I just want you to know that you are perfect just the way you are, and don't let anyone try and convince you otherwise."
As of this writing, Yagudin has refrained from any further comment.