Petra Hall is crowdsourcing to fulfill her dream of becoming a mom after battling with cervical cancer.
Hall is trying to raise £25,000 ($32,855) to fund private IVF and medical expenses after a loved one offered to become a surrogate for her and her partner, Jonas Christensen, when she read about her story on social media.
Hall was diagnosed with an aggressive form of cervical cancer in 2006, and had a lifesaving hysterectomy, meaning that while she could not carry a baby, her eggs could be used to conceive one.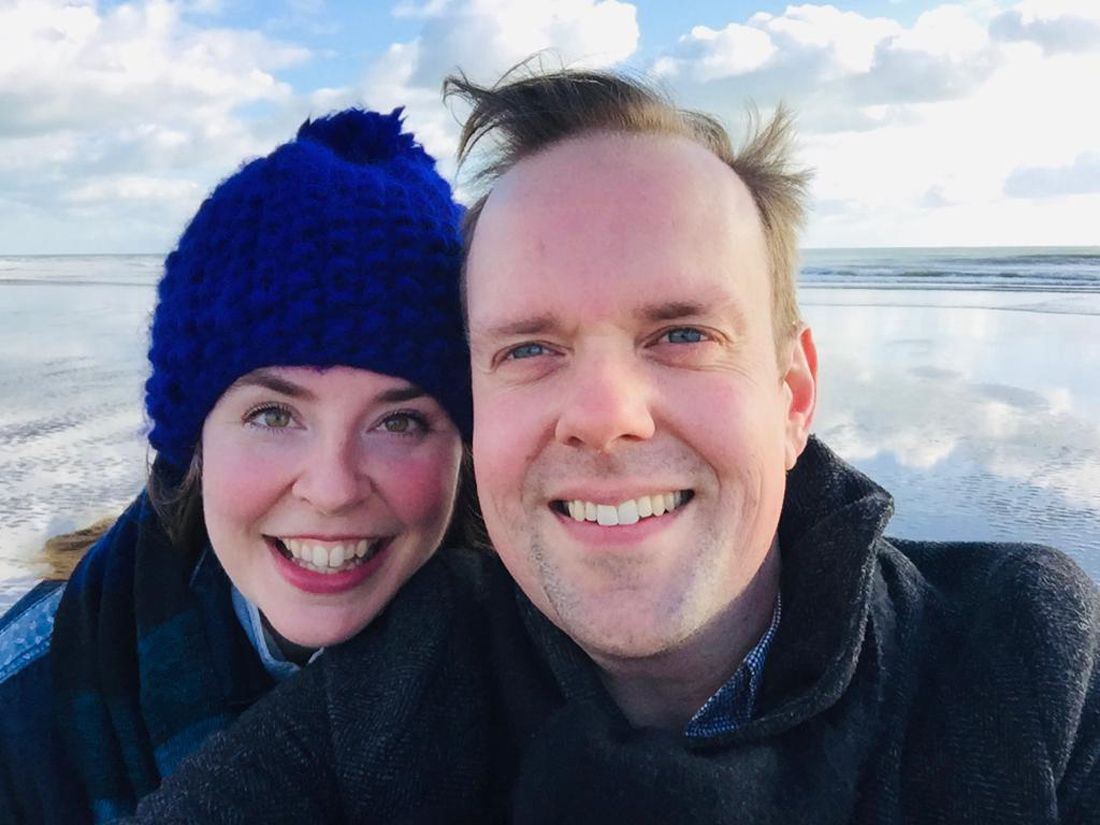 Petra Hall and Jonas Christensen (Collect / PA Real Life)
But, she turned to Facebook to share her plight and asking for advice on surrogacy. And, a family member has offered to carry her baby.
In a bid to help, Hall's best friend, Gina Lundy-Clark launched a GoFundMe page for the couple to cover medical costs.
"As a woman, not being able to carry your own child is a huge loss. I'd always had this fantasy in my head about having the perfect pregnancy, and the rush of love I'd feel as soon as I gave birth," Hall said.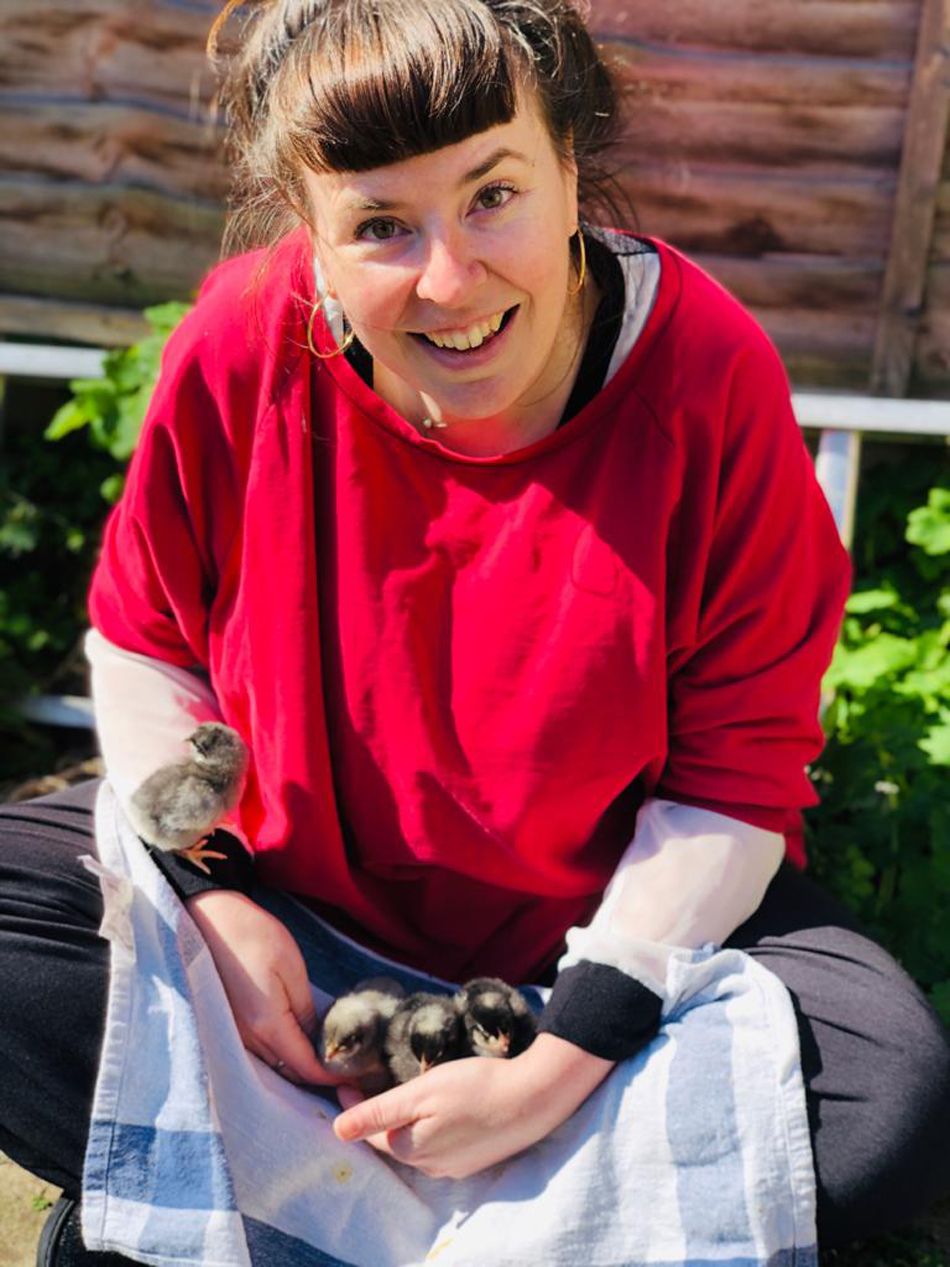 Petra Hall with some baby chicks (Collect / PA Real Life)
"But I have realized that's not always important. I don't need to carry a child to be a biological mother. I'll still love my child just as much if we use a surrogate," she said.
"Being able to try to have the chance biological child would mean the world to us. Jonas and I would love to be parents. It's such a privilege to be part of a child's life – to nurture them and watch them grow."
Turning 40 last year was a pivotal moment for Hall, who suddenly realized that if she wants a chance to be a biological mom, her time was running out.
"When I got the all-clear from cancer, it took me a long time to be in the right place in my life to start a family," she said.
"But when 40 started looming, I couldn't get it out of my head. I cried on my birthday, as it felt as though the chances of becoming a mum were slipping away. When I asked for advice on Facebook, I got a great response."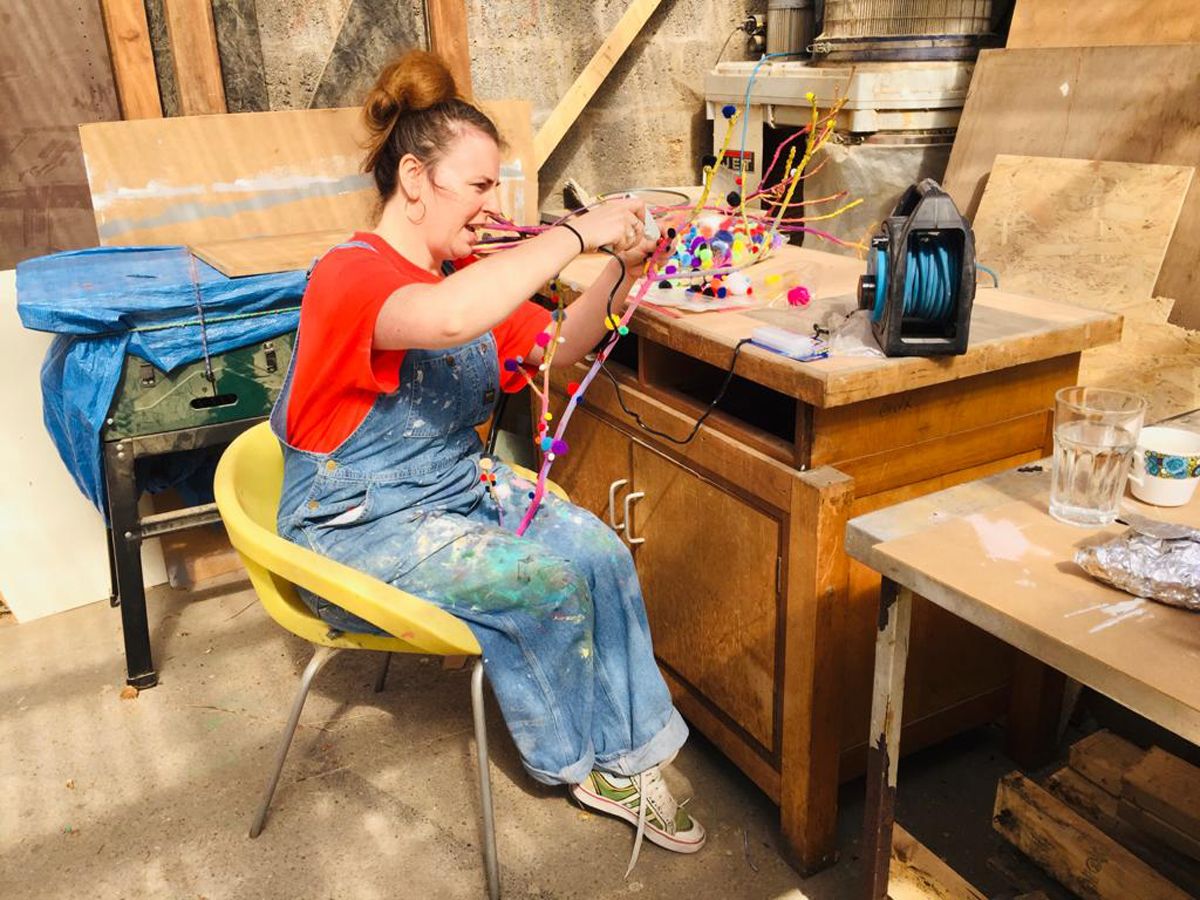 Petra Hall working on some art (Collect / PA Real Life)
"A lot of my friends knew someone who had experience with surrogacy and shared some really helpful information," she said.
"Then, a week later, a family member phoned and said, 'I'll be your surrogate.' I was gobsmacked and unbelievably grateful that she was willing to perform this selfless act of kindness for us."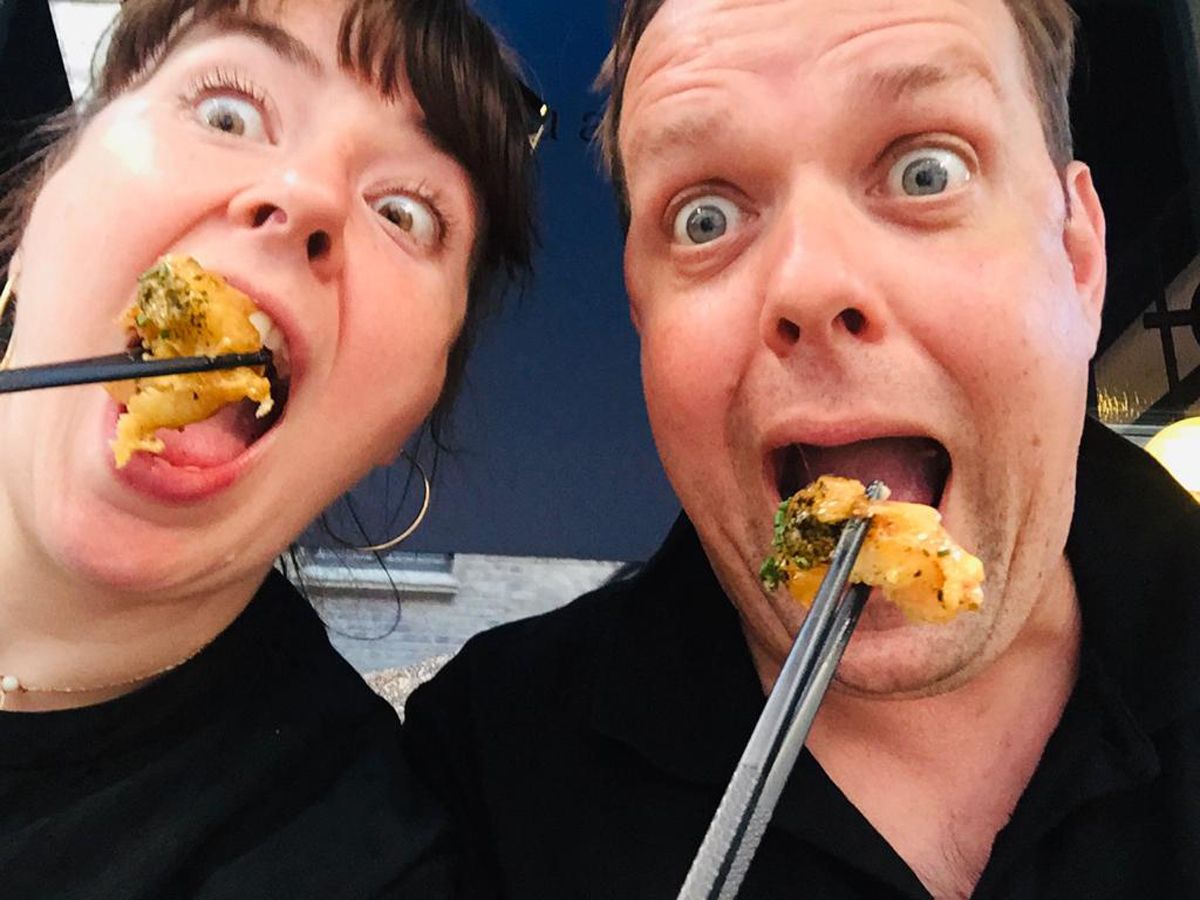 Petra Hall and Jonas Christensen (Collect / PA Real Life)
Looking back, Hall now realizes that there were signs of something being wrong from the age of 20, when she experienced very light spotting but thought nothing of it. Then, in late March 2006 she suddenly began to bleed more heavily between periods.
Concerned, she visited her doctor a week later which detected abnormal cells.
A few weeks after receiving the results, she was sent to Bristol Royal Infirmary for a colposcopy.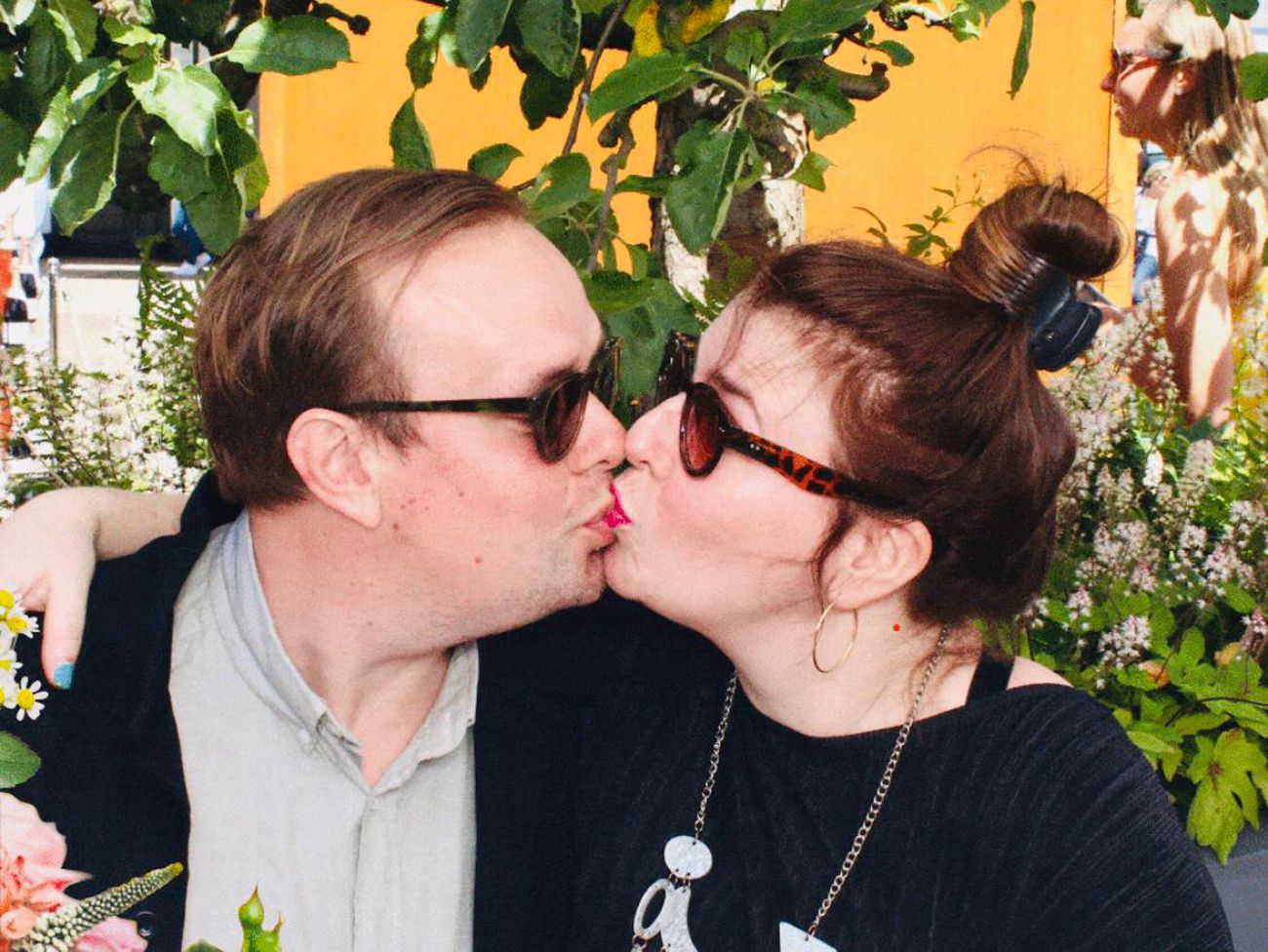 Petra Hall and Jonas Christensen (Collect / PA Real Life)
But she "freaked out" at the appointment, so the consultant talked her through the procedure which was then postponed.
Finally, in June, she received a phone call asking her to return to hospital as soon as possible.
"I started thinking, 'Okay, worst case scenario they tell me I've only got a couple of months to live'," she said.
"I couldn't help myself. I started thinking about how I wanted to have my funeral and who I would all give my clothes and shoes to."
The following day, Hall's worst fears were realized when medics broke the news that she had adenocarcinoma cervical cancer, a less common form of the disease.
According to the charity Jo's Trust, adenocarcinoma makes up 15 to 20 per cent of cervical cancer cases in the UK and can be more difficult to detect because it develops within the cells lining the cervical canal.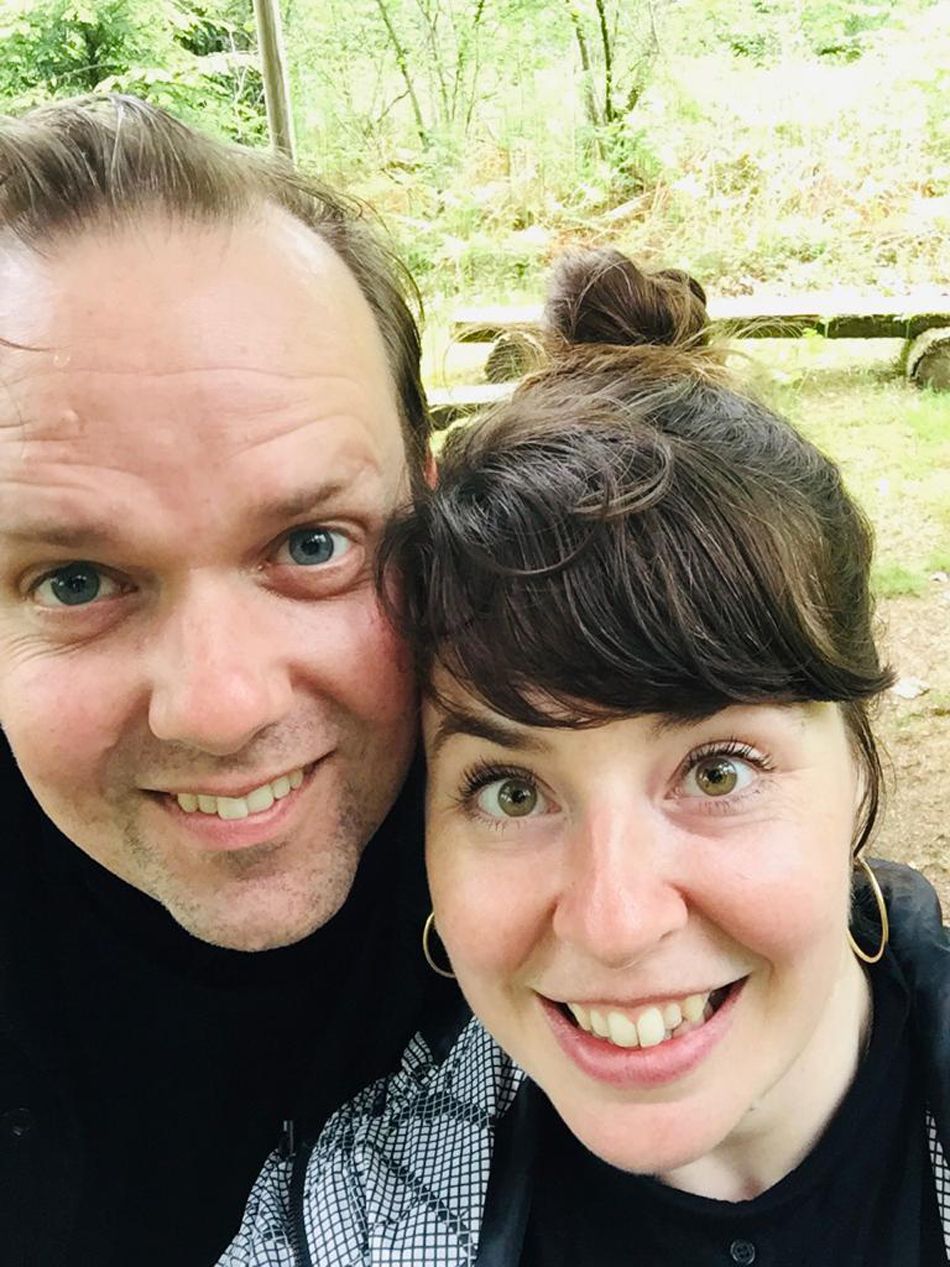 Petra Hall and Jonas Christensen (Collect / PA Real Life)
"I went straight into matter of fact mode, thinking, 'Okay, how are we going to resolve this?'" she said.
Hall was told she could either have just her cervix removed, or opt for a full hysterectomy.
"I was told that if I went for the former and the cancer spread, I may need more surgery anyway. I didn't have much time to think about it, but I decided to have the full hysterectomy, because I wanted to give myself the best chance possible of surviving," she said.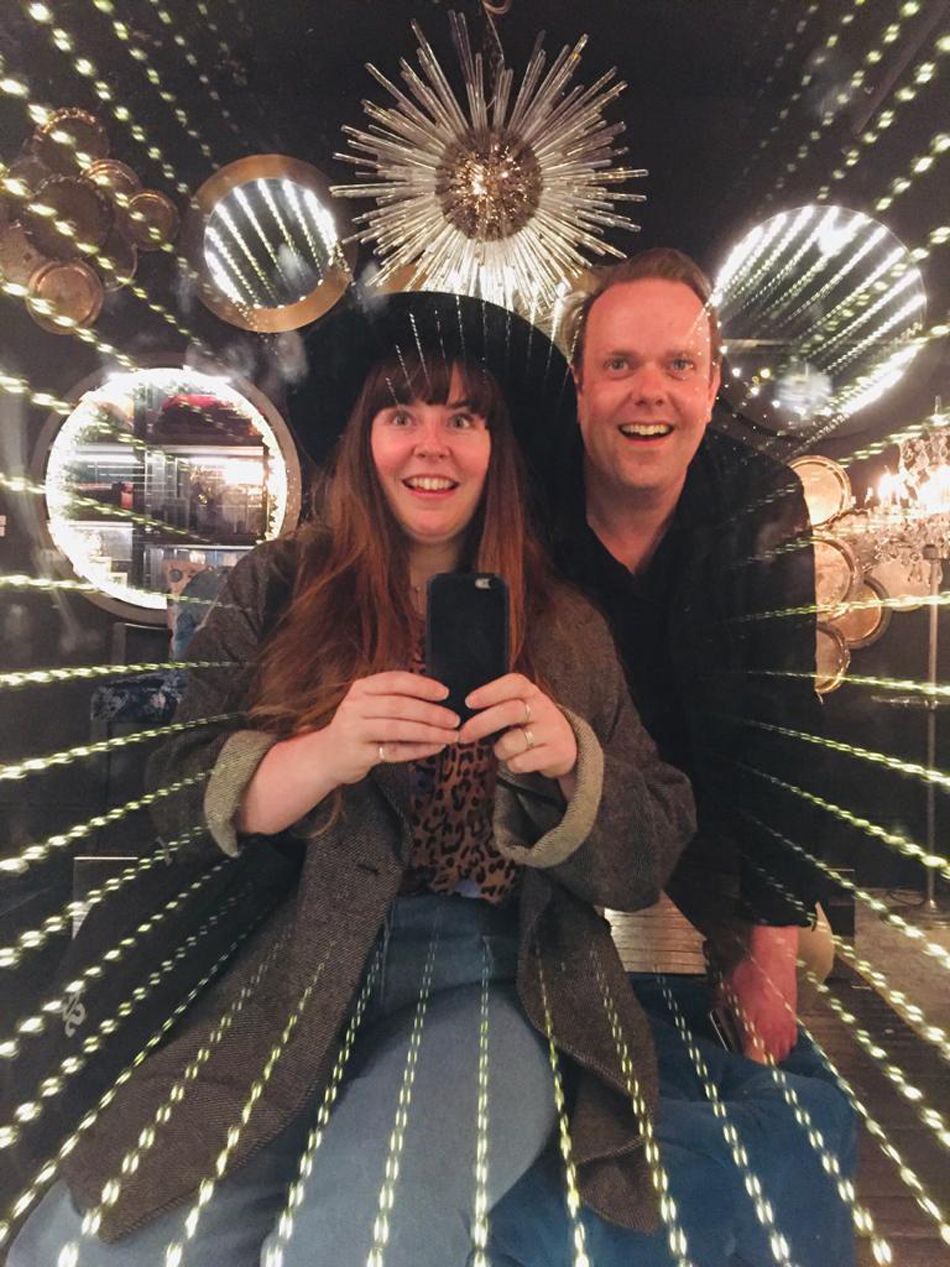 Petra Hall and Jonas Christensen (Collect / PA Real Life)
"Back then, children, or the impact the surgery would have on me in later life, were the last things on my mind. My focus was on whether I was going to live or die," she said.
Returning to Bristol Royal Infirmary four weeks later, Hall had the two-hour operation.
Thankfully, the surgery was a success, and follow-up tests found no traces of cancer left in her body.
After a week recovering, she was allowed home, but she became increasingly aware of the repercussions of the life-changing operation.
"I started having lots of meltdowns and thinking about what it meant for my future and if I could have children," she said. "I realized that I would never be able to carry my own child and I spent a long time mourning that loss."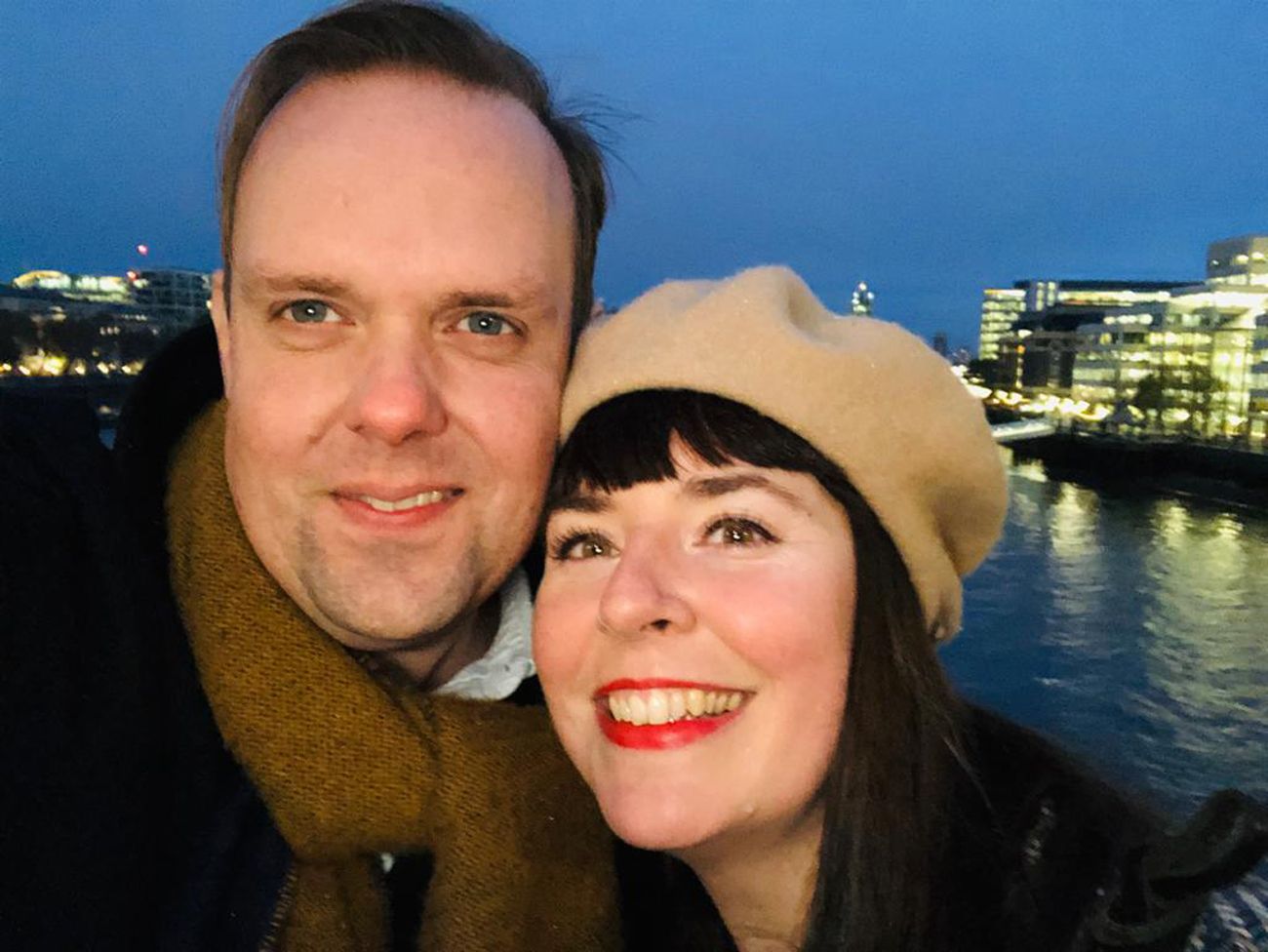 Petra Hall and Jonas Christensen (Collect / PA Real Life)
"I would never get to wear maternity clothes, feel my baby inside me or get that glow that pregnant women get. If I did have a baby, I was worried I wouldn't bond with it because I hadn't carried it," she continued.
"A lot of my friends felt awkward telling me they were pregnant. I'd have to reassure them that my issues were nothing to do with their happy news."
Hall's turning point came when her friend gave her some wise advice.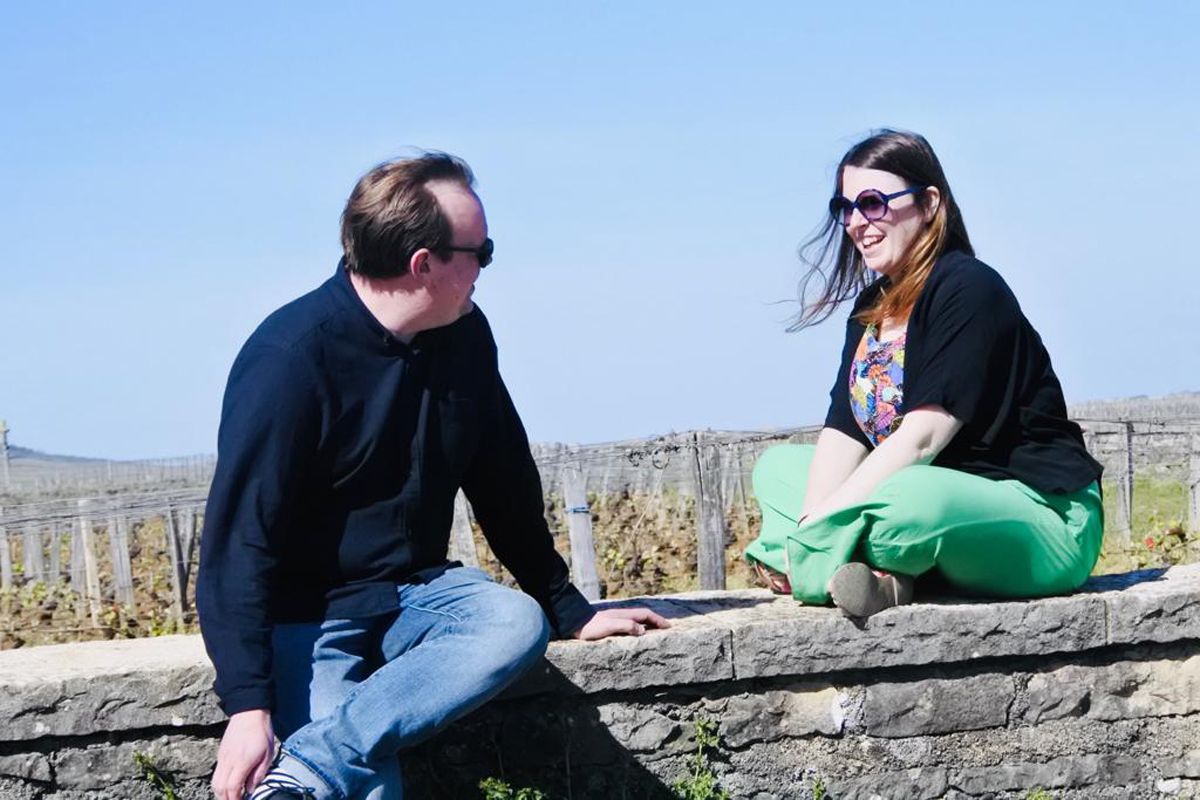 Petra Hall and Jonas Christensen (Collect / PA Real Life)
"My friend said to me, 'You're in the same position as every single father. Fathers can't carry their children, but it doesn't mean they don't have a brilliant bond'," she said.
"I'd never thought about it like that before, but it made so much sense. Whenever I'm having a down day, I remember that comment and it brings me back up again."
For the next five years, Hall had regular check-ups, before being given the all clear in May 2012.
"It was such a bittersweet moment," she said. "For the past five years, I'd been 'Petra who had cervical cancer'. It was my identity. I was so overwhelmed when that chapter of my life closed."
Hall spent the next few years "living her best life."
The idea of one day becoming a mother was never far from her mind, but she decided to wait until she had met the right man.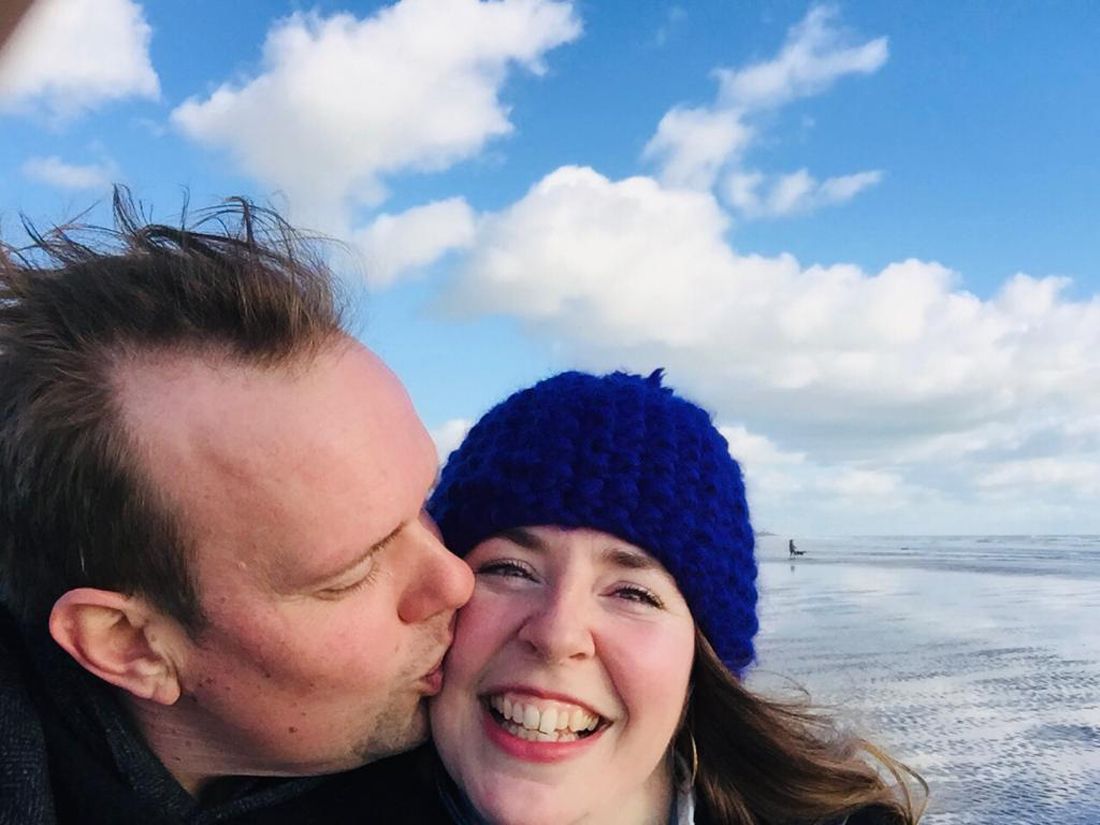 Petra Hall and Jonas Christensen (Collect / PA Real Life)
In July 2016, she matched with Jonas on a dating app. Wanting to be as upfront as possible, she told him on their second date that she would not be able to carry children.
"I felt like I needed to be clear that at some point in my future I wanted to have children, but that it wouldn't be as easy for me as it was for other people," she said.
"Jonas was very career-driven at the time, so I don't think children were at the forefront of his mind. But he was very understanding and kind about it."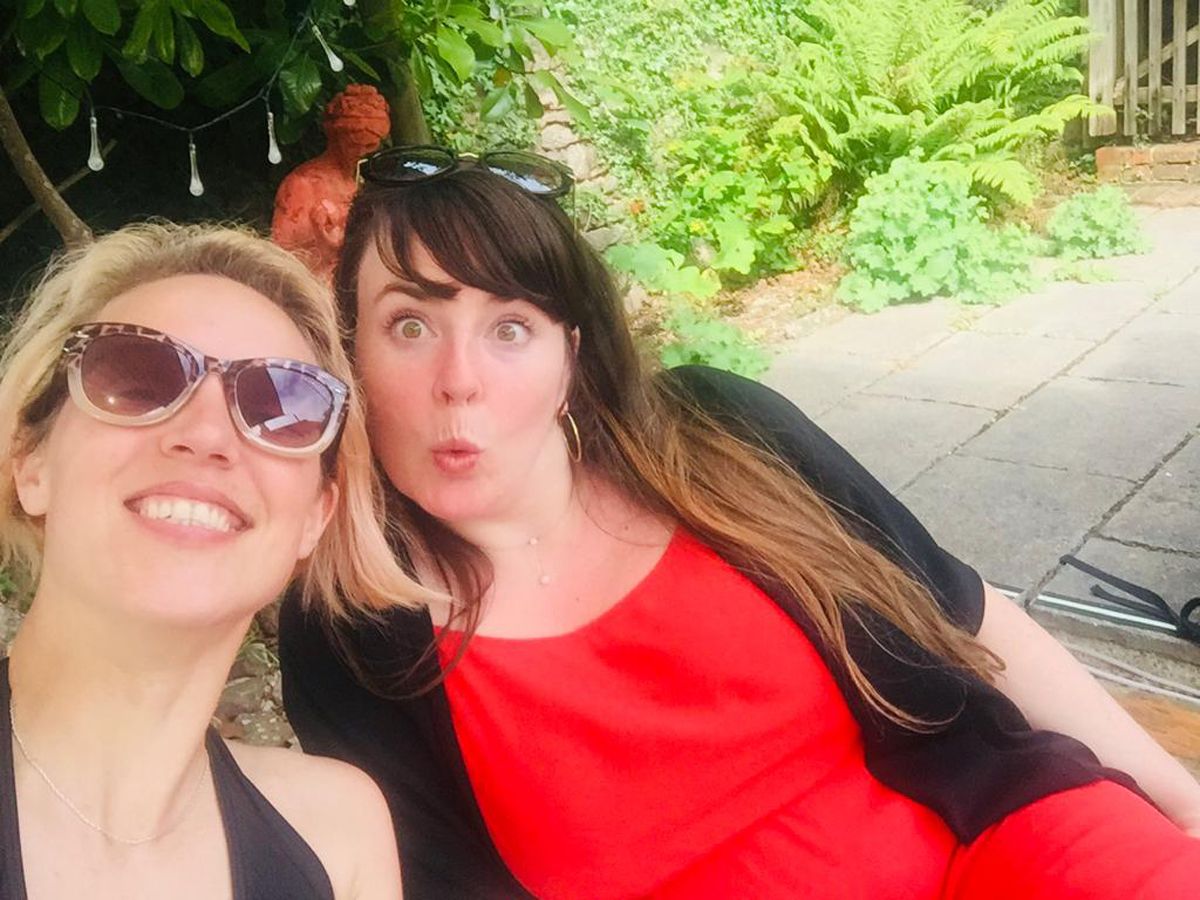 Petra with her friend Gina who set-up the GoFundMe page(Collect / PA Real Life)
The couple moved in together in June 2017. They both knew that they wanted children but without a surrogate they had no idea where to start.
"I'd been to fertility clinic open evenings in the past and knew I'd need a surrogate if I wanted a baby, but I had no idea how the process worked," Hall said.
"It all felt pointless without a surrogate in mind. I had all the ingredients, but no oven to cook my bun in."
"I also didn't want to rush ahead and have my eggs frozen to make embryos. The idea of something that could become my child sitting there on ice, and being unable to do anything about it, caused me far too much heartache."
Everything changed when Hall turned 40 and now, she and Jonas are one step closer to realizing their parenthood dream.
"Now we're the closest we've ever been – but we know it may take a long time. We really are on our last chance," she said.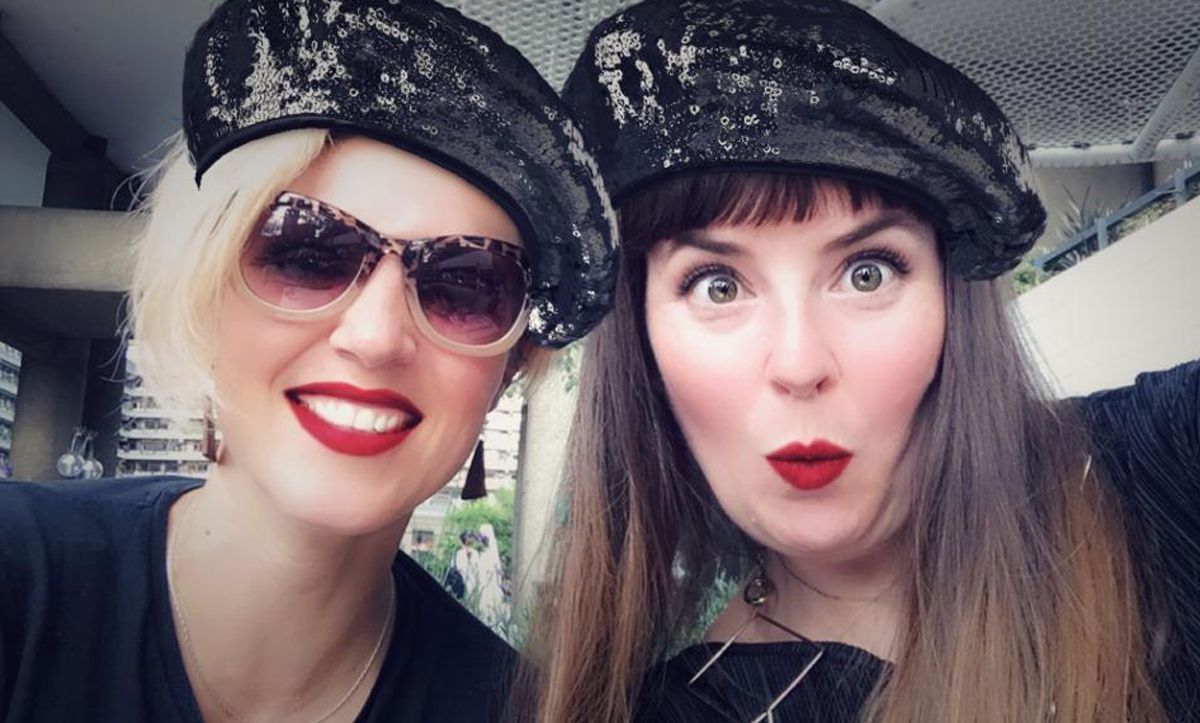 Petra with her friend Gina who set-up the GoFundMe page(Collect / PA Real Life)
But the steep cost of private IVF has put another hurdle in their path.
"The cost of everything is bonkers – thousands and thousands of pounds. Without help we'd be in debt for years and even then, there's no guarantee it'll work," she said.
Hall's best friend, Gina launched a GoFundMe page hoping that kind strangers will donate to their cause. To date, the page has gathered $10,000.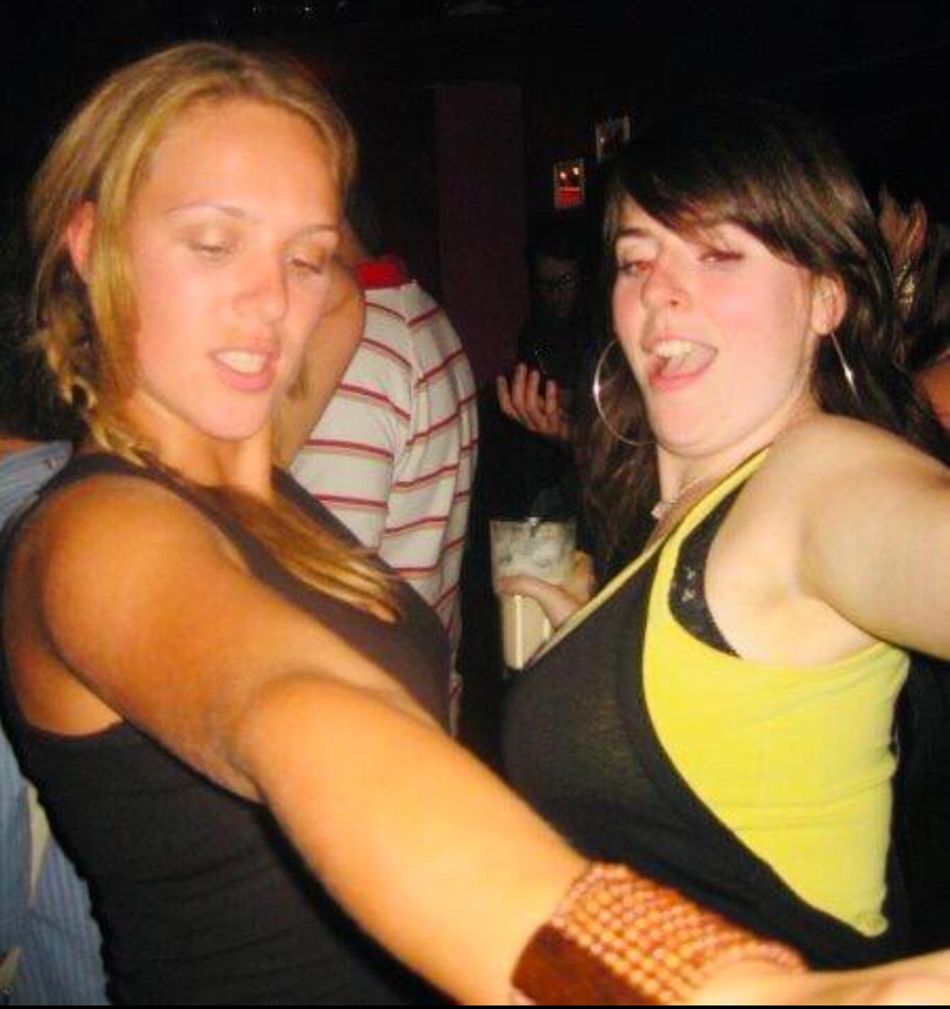 Petra (right) in her twenties with her friend (Collect / PA Real Life)
For a single cycle of IVF at a private clinic in the UK can cost thousands.
"We've been quoted approximately £15,000 for one round of IVF. Just to have the opportunity to have one round would be incredible," she said.
"How well it goes will depend on how many embryos doctors can make from my eggs. Up to two embryos will be implanted into our surrogate, and if there were anymore, they'd be frozen. We may have to look at another round of IVF if the first isn't successful."
Money raised via GoFundMe will also go towards the surrogate's medical care.
"Expenses are another unknown amount, as it all depends how the pregnancy goes and what medical needs our surrogate has," Hall said.
Adding that any leftover funds will be donated to Jo's Trust, a cervical cancer charity that helped her when she was diagnosed.
She hopes to start the process as soon as possible.
"It's been so overwhelming to firstly have the generous offer of surrogacy and then for people to want to help us have a baby. Words just cannot describe how grateful we are," she said.
And though he understands that the road to parenthood may be difficult for him and Hall, Jonas is feeling equally moved by the generosity that they have been shown.
"People have been so generous. IVF is complicated, and there are no guarantees, so the more money we raise the more chance we have of having a baby. Every single penny helps. My dad once said to me that the best gift you can ever give yourself is to have a child, and that's always stuck with me," he said.
"We do not commission fertility treatment for surrogacy due to the complex nature of these arrangements," a spokesperson for North Central London Clinical Commissioning Group (CCG) said.
To donate, visit GoFundMe here