Social dating apps can be exciting when you're starting a clean slate and you have opportunities to meet interesting people who can potentially become your soul mate.
Unfortunately, there are plenty of people who make navigating the virtual dating world a very discouraging experience.
Writer Natalia Antonova interacted with a Bumble user who tracked her down on another social media app after she ignored him, and she had the perfect response to his complaint.

Upon the anniversary of her encounter with the aggressive user, Antonova shared screenshots of her conversation and captioned it with:

"Happy anniversary to this great moment in incel history."
The back and forth started with him confessing he swiped right on her on Bumble indicating he had shown interest.
Apparently, he thought she was obligated to respond to him, and when she didn't, he admitted to searching for her on the internet and finding her on Instagram. There, he sent her a DM (direct message), which she accepted.

"I wondered if you'd respond if I found you on Instagram," he said, adding, "I'm not offended, just think that it's a little shallow of you."
Taken aback by the insult, Antonova responded with, "excuse me?" to which the guy wrote:
"You harshly judged my Bumble profile, but the second you saw that I'm funny and I can cook, you let me talk to you."
Reeling from the accusation, Antonova wrote:

"Harshly judged? I honestly don't remember ever coming across you on Bumble. So whatever it is you've just assumed, it's weird and wrong."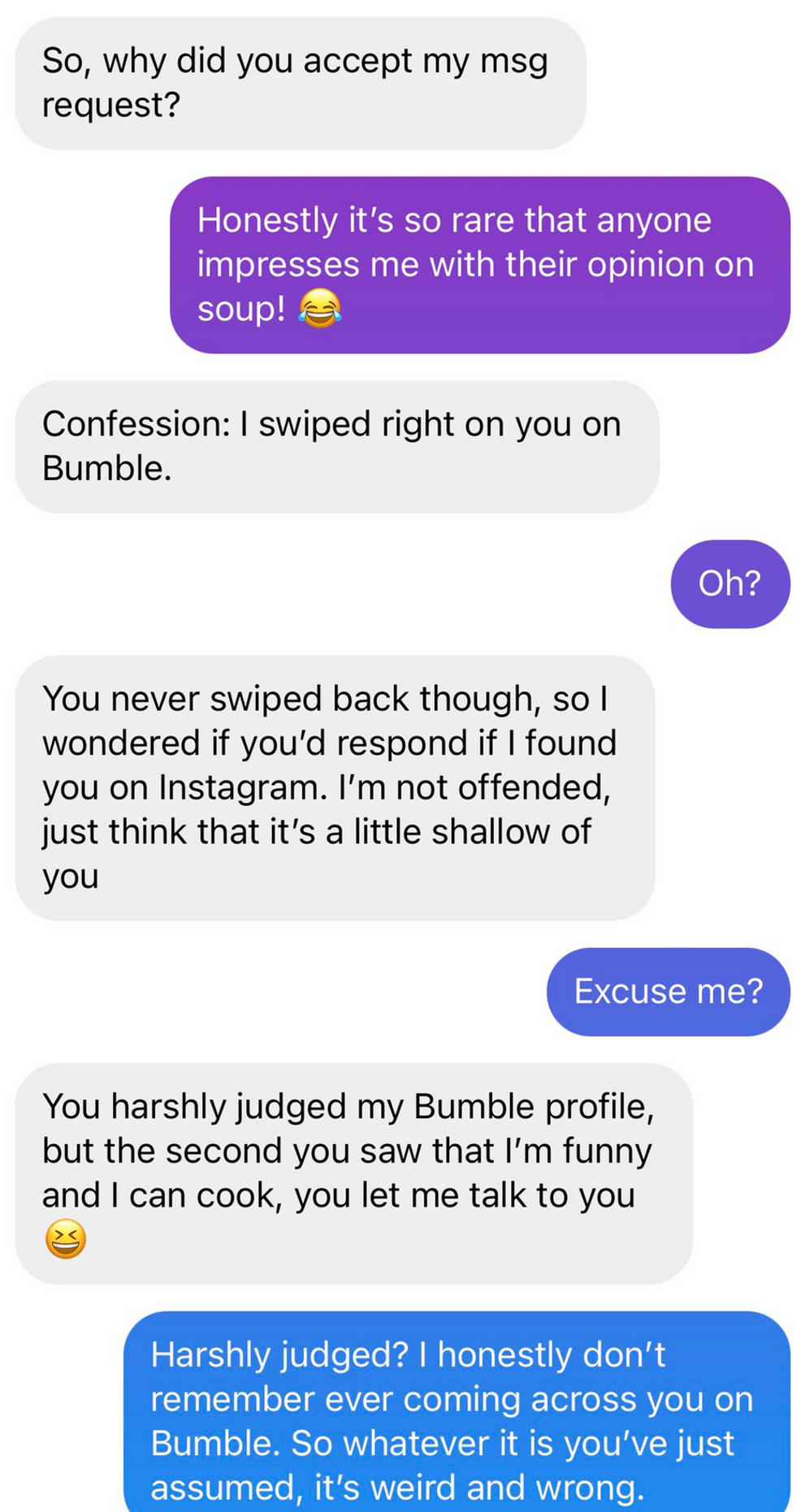 @NataliaAntonova/Twitter
He continued:

"Is this your way of implying that you get so many matches on Bumble that you don't remember me? Scandalous!"
Antonova clarified she did get "plenty of Bumble matches" but questioned why her Bumble activity qualified as being "scandalous," adding, "Maybe if I was a nun."
He tried guilt-tripping her.
"Way to make a guy feel good [about] himself."
But she was not having it and imparted a tip about dating women.
"It's not my job to flatter you. Especially after you called me shallow. Piece of advice: Acting insecure and rudely demanding validation is not how you get girls."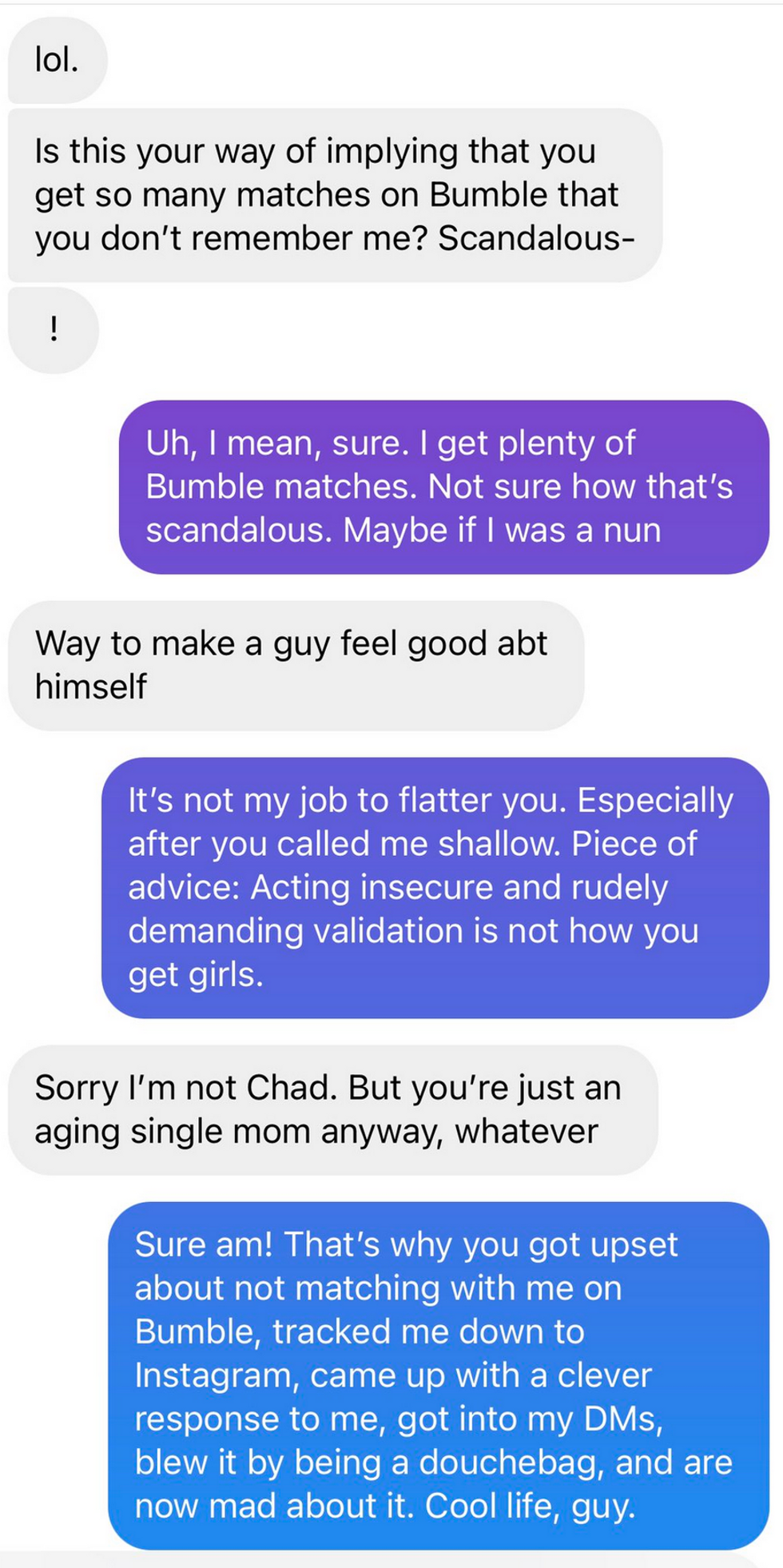 @NataliaAntonova/Twitter
As far as Twitter was concerned, she was winning.
People commiserated with Antonova by sharing their own online dating experiences.
And others had plenty to say about Mr. Offended.
Antonova received over 116K likes and was retweeted over 8K times since posting last Tuesday.

Gentlemen, take note—stalking a woman and belittling her is not how you score a date.

Or self-respect.