You'd think Norman Reedus would be an expert survivalist by now with his years spent playing crossbow toting Daryl Dixon.
But The Walking Dead star epically failed at prepping for the coronavirus quarantine.

---
Self quarantines and mandatory lockdowns are becoming the new normal.

As cases of the coronavirus rise in the United States, along with rising death tolls around the world, the best solution society has for now is to practice social distancing. In an effort to slow down the spread of COVID-19, government officials are advising people to stay home and putting bans on large gatherings of people.
Famous people have to social distance and self-quarantine too.

People at home have been getting a lot of entertainment from seeing how their favorite celebrities are coping during the pandemic.
Ellen Degeneres has taken up magic tricks after failing at puzzles.
Gal Gadot is singing a John Lennon standard with a posse of her famous friends.
Meanwhile, Chrissy Teigen is tackling the Trump family on Twitter for their tone deaf responses to the pandemic, one tennis pavilion and blanket fort at a time.
That brings us to the beloved star of The Walking Dead, Norman Reedus.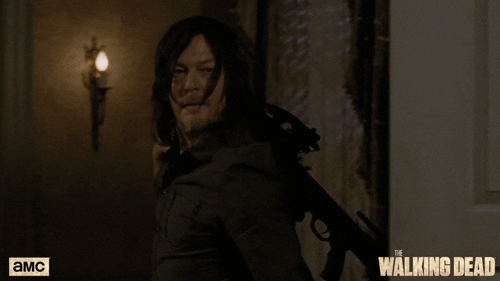 Giphy
Reedus is currently practicing social distancing with his girlfriend, actress Diane Kruger, and their daughter.

The biggest factor for a successful self-isolation is preparedness.
So Kruger sent Reedus out to the grocery store, entrusting him to buy "non-perishable" foods.
Apparently, Reedus is not great at food shopping.
He ended up bringing back giant boxes of potatoes: sweet and not sweet.
Sure, there's a lot of ways to cook potatoes...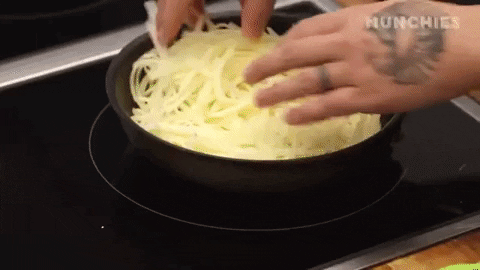 Giphy
And they do last for quite awhile when stored in a cool, dry, dark place...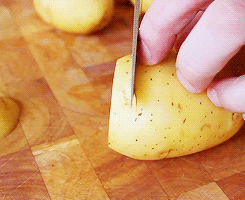 Giphy
But, still... no one needs that many potatoes.

People loved the well-meaning attempt.

allthingswildnga/Instagram

amandagarrett021084/Instagram
starryeyed_gemini/Instagram
Others joked that Reedus grocery shopped like a typical man.
jennburnsed/Instagram
g_neeh/Instagram

rmartindale0512/Instagram
Fans made jokes about Reedus' apocalypse survival experience from acting in The Walking Dead and in the video game Death Stranding.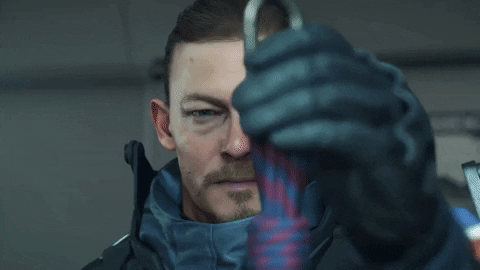 Giphy
@kaeard86/Instagram

gino_da_filipino/Instagram

kintsukuroiheart/Instagram
Although to be fair, Reedus has long said while his characters are survival experts, he'd fair very poorly in a real zombie apocalypse.
You can see Reedus talk about his chances in an actual zombie apocalypse here.
However there's no mention of panic buying pounds of potatoes.
The Walking Dead's Norman Reedus Talks South Park & Zombie Apocalypse Survival Tactics-WIRED Liveyoutu.be
If you're self-isolating, or are required to stay in your home for a few weeks, the CDC has a guide on how to properly prepare your home and your family for a successful quarantine. They are also offering tips on how to care for your mental health and how to help children cope with this crisis.