Senior citizens were a reliable voting bloc for the Republican party, but multiple polls released earlier this month show Democratic presidential nominee Joe Biden leading President Donald Trump by double digits among the demographic.
As a result, Trump released a bizarre video calling senior citizens his "FAVORITE PEOPLE IN THE WORLD," a move seen by many as an attempt to shore up votes from them.
The sentiments expressed in that video were short-lived, as Trump continues to attack Biden for his age and baseless claims that his mental faculties should remove him from eligibility for the White House. Biden is 77, Trump is only three years younger at age 74, yet the Trump campaign still thinks attacking Biden's age is sound strategy.
On Tuesday night, Trump tweeted a meme mocking Biden as a nursing home resident.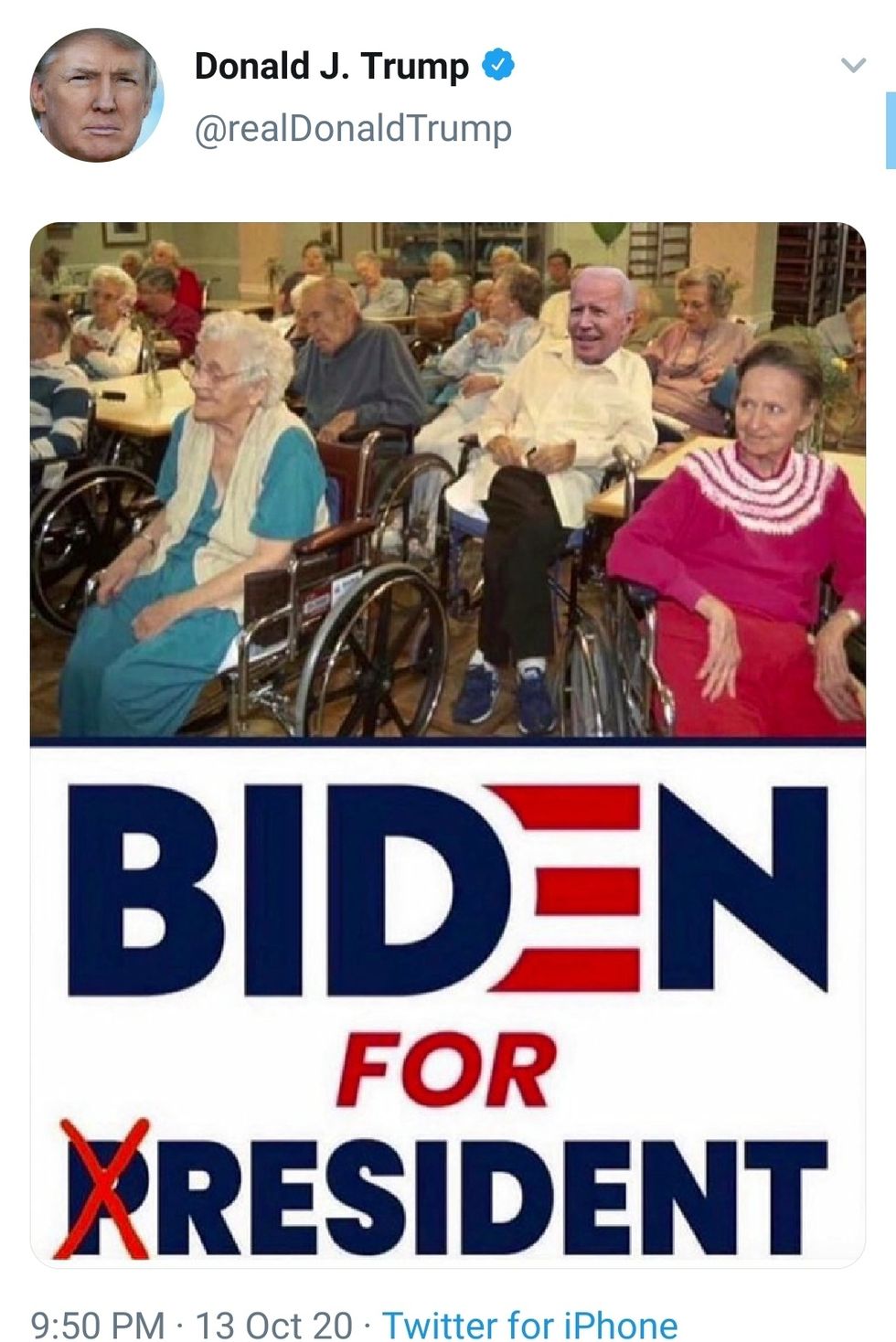 @realDonaldTrump/Twitter
The photo features a group of nursing home residents with Biden's face photoshopped on top of them. The words "BIDEN FOR RESIDENT" are featured under the photo. Trump is three years younger than Biden..\

While Trump's tactlessness didn't come as a surprise, his apparent total disregard for his own political palatability among a crucial voter bloc was astounding.
They were disgusted by his immaturity.
Donald Trump is the oldest person to ever ascend to the office of the President of the United States.