Celebrities are known for choosing unique and even downright bizarre baby names, but Blink-182 drummer Travis Barker's baby name pick for he and wife Kourtney Kardashian's son is on a whole other level according to his own daughter.
During a recent interview in the GOAT Talk series for Complex hosted by his 17-year-old daughter Alabama, Barker revealed he plans to name his and Kardashian's first son Rocky 13.
Alabama couldn't believe her dad's choice, but nonetheless Barker appears to be sticking with it.
You can see the reveal clip below.
Complex magazine's video series GOAT Talk features celebrities debating who is the "Greatest Of All Time" in a certain category or exploit. Suffice to say Alabama did not think her dad was the GOAT when it comes to baby names.
Father Barker said:
"I like Rocky 13. ... That's this name that's just been going through my head."
To say that Alabama Barker—whom Travis shares with ex Shanna Moakler—was unimpressed would be an understatement. She said the name is "so bad" even her dad himself "knows it."
Pa Barker conceded—replying "It is, it is"—before going on to explain the origins of the extremely unique name.

"Rocky George played guitar for Suicidal Tendencies, and 13 is just the greatest number of all time... And 'Rocky' is the greatest boxing movie of all time."
Alabama wasn't remotely convinced.
She replied:
"So you're gonna name your kid Rocky 13... Let's see how this goes."

To be fair, Alabama's baby name ideas were the names of luxury watches like Audemars, Milan and Patek, which are marginally better than Rocky 13.
Maybe.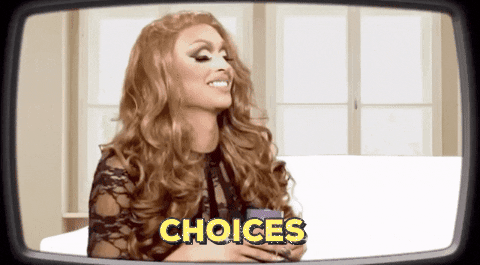 choices GIFGiphy
This name uproar is just the latest chapter in what has already been a pregnancy full of big viral moments.
It all started with the way Kourtney Kardashian announced it—by holding up a sign at a Blink-182 concert in June that read:
"Travis I'm pregnant."
You gotta follow that up with something so it might as well be a bizarre name, right?
On social media, people had very mixed feelings about Barker's choice.
Kardashian and Barker have not yet announced when their baby is due, but it's believed the baby will be born sometime between October and December. So they still have plenty of time to come up with alternative ideas to Rocky 13.