Its very common to hear of rumors involving stars. In fact, most of what we hear about celebrities is based on rumors.
But one rumor was just confirmed.
For a while there has been a rumor on Reddit that Taylor Swift uses a janitor's cart to evade fans and get to the stage on tour.
"If anyone's wondering why fans suspect she's in there, it's because it's accompanied by security, arrives at around the same time as her backup singers, is wheeled in and out of the area within minutes and so far no one has yet seen her arriving at the stage area, only leaving at the end of the concert."
Well, now there is a video proving this rumor is true.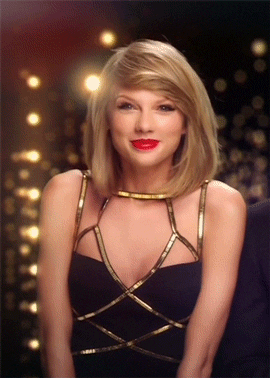 Taylor Swift GIFGiphy
The video was taken at Swift's show in Arlington, Texas.
It shows a large janitorial cart with mops and brooms being wheeled backstage. In the video, a door opens and Swift steps out.
You can see the video here:
Of course people took to social media to share their reactions to the news.
Hey, do what you gotta do, Taylor.