Tag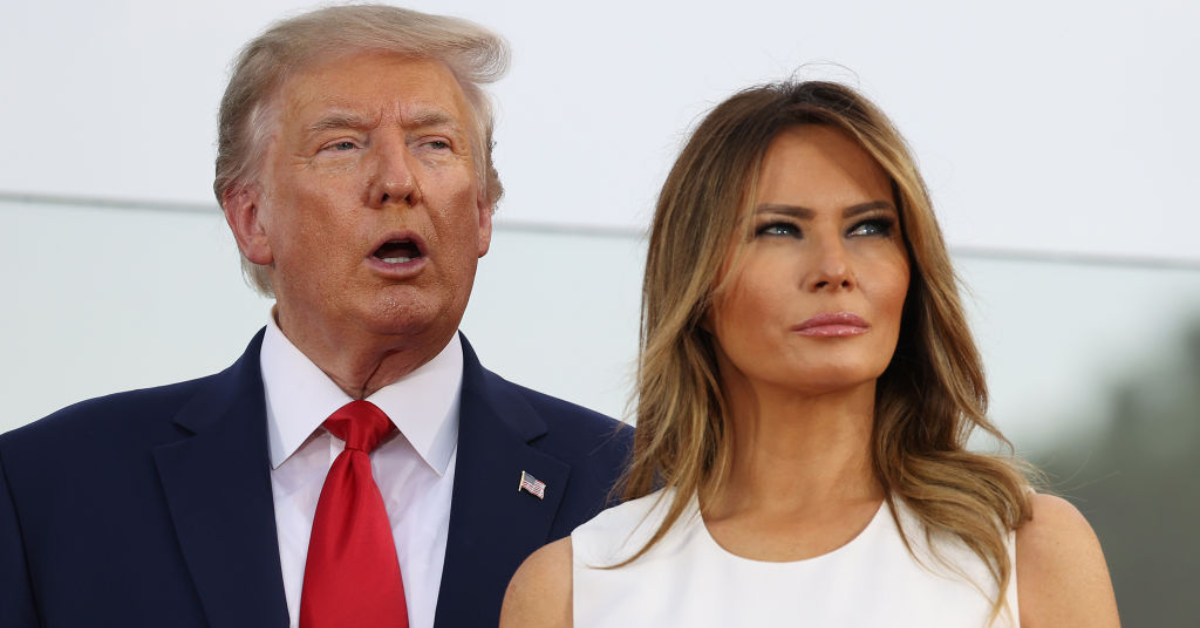 Tasos Katopodis/Getty Images
In an exclusive interview with conservative website Breitbart News, Melania Trump said she happily "awaits" being First Lady of the United States again—but nobody is buying her fake excitement.
Melania Trump spoke to the outlet after her husband, former Republican President Donald Trump, announced this week he would campaign for the White House again in 2024.
The former First Lady said she supports her husband's decision, a statement in stark contrast to the bipartisan criticism from both sides of the aisle Trump's announcement was a "low energy" affair that could spell more trouble for the GOP than it's worth.
Melania Trump said:

"I support my husband's decision to run for president of this wonderful nation. His achievements during his administration had a great effect on all of us, and he can lead us toward success and prosperity again."
"I await the day when my husband returns to lead an America that is characterized by peace, love, and security."
The relationship between Melania and Donald Trump has for years been described as distant—she courted significant public speculation after she declined to move to the White House for months after her husband took office, citing a desire that their son Barron finish out the school year in New York—and has been called "chilly" as recently as this week.
According to New York Times reporter Maggie Haberman, the "furious" former President has blamed Melania Trump for the Republican Party's poor midterm election performance because he took her advice on who to endorse, and many of his chosen candidates, particularly New Jersey-based millionaire carpetbagger Mehmet Oz, lost their races.
Similarly, CNN correspondent Kate Bennett told anchor Anderson Cooper that Melania Trump "doesn't like her name being attached to the rants and ravings of her husband" and that this angered him because he is counting on her support for his latest presidential campaign.
Given these facts, no one actually believes that Melania Trump is as excited as she presents herself to be.
Since her husband's term ended, Melania Trump has maintained a relatively low profile in comparison, recently launching a new line of Christmas ornaments and corresponding NFTs.
Her husband's announcement—which he delivered at his Mar-a-Lago resort club—lasted more than an hour and was described as "incredibly low energy" by ABC News journalist Jonathan Karl.

The speech—which was riddled with outright falsehoods and inaccuracies—apparently bored much of his audience, including people who tried to leave but were blocked by security guards who were perhaps concerned that the ballroom would empty out before Trump had finished.