I know we're way past setting new year's resolutions. But this woman is challenging herself to not spend a single dime after spending nearly $400 per month on clothes and beauty products.
---
Elina Cernakevica works as an aesthetic therapist at a skin clinic. But her hoby was to build a wardrobe so large that it took over her spare room.

Then, last summer, Cernakevica had a "wake-up call" when she returned home from a two week vacation to Sicily. She was greeted by a huge pile of around 25 packages from before going away.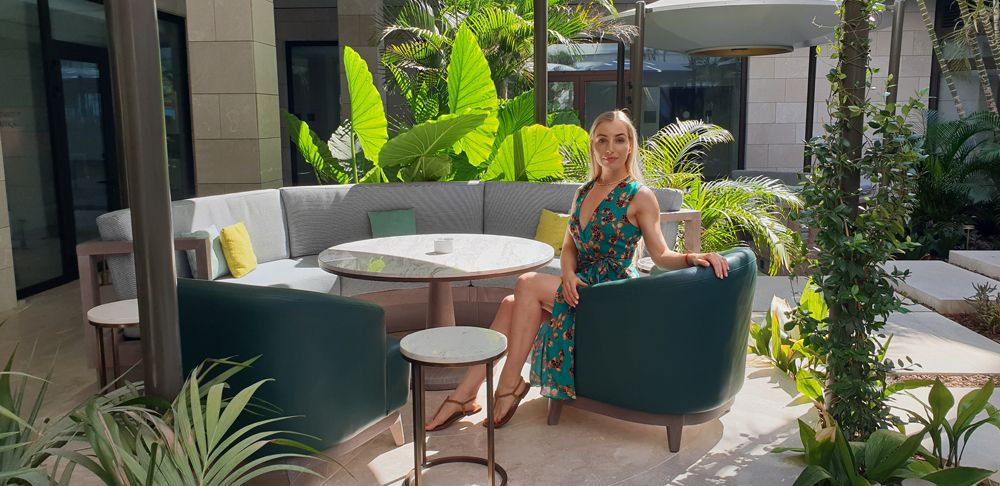 Elina on holiday in Sicily just before she had her epiphany (PA Real Life/Collect)
Soon she realized her habit might've gotten out of hand. And, she set herself a challenge of going without buying any new clothes, make-up or beauty products for 12 months.
"Before, I would spend more than I could afford, to the point where I'd struggle between paydays. I'd be having (packages) delivered every week and, sometimes, couldn't even remember what I'd ordered," she said.
"Making the decision to ban myself from shopping was the hardest part. Once I overcame that hurdle, my mindset completely switched and, now, I can't see myself ever going back to my old ways."
"I've realized shopping was just a substitute, and material things were never going to make me feel complete. Now, I get by on what I genuinely need, rather than just blindly spending money on things I want."
Looking back, Cernakevica believes she did have a shopping addiction.
"If I was ever bored, or waiting for someone, or if I was stressed and having a bad day, I'd get online. I'd spend hours treasure hunting for gems and bargains," she continued.
"I got really good at justifying why I needed something new. Even if it was something like a pair of jeans, which I must've had about 20 pairs of, I'd say, 'But I don't have ones like this,' or, 'I work hard, I deserve a treat.'"
"I'd be buying things that didn't even fit in with my lifestyle. I live a fairly quiet, calm life in the country – but if you looked in my wardrobe you'd see gowns and heels that were more at home on a red carpet,"she added.
Cernakevica believes her habit was costing "at least" $300 every month. Which is almost triple the average UK household spends annually on clothes and shoes, according to the Office of National Statistics.
She realizes part of the issue stemmed from pressure from social media.
"On social media, you're constantly bombarded with celebrities and bloggers endorsing products that they claim will make your life better," she said.
"Even now that the country is in lockdown, due to the coronavirus outbreak, I still have social media pushing me all sorts of products, even though I'd have no use for them."
"The message is always 'buy, buy, buy.' Excessive consumption is completely normalized, but when you're in that world, constantly chasing the latest look or product, trying to keep up with everyone else, you can't see how mad it all is."
As Cernakevica's purchases took over the spare room of her house, she started to feel overwhelmed by her inability to stop shopping. But her problem finally hit home when she returned from her holiday in Sicily to a mountain of packages.

"There must have been about 25 packages piled up by my door – all things I'd ordered online," she said.
"I had justified my spending to myself for so long, telling myself there are far worse things I could be addicted to, but there and then, I realized it had become a problem. I needed to go cold turkey. It was the only way."
Cernakevica promised herself to finally stop spending unnecessary money on items she wanted, but did not need.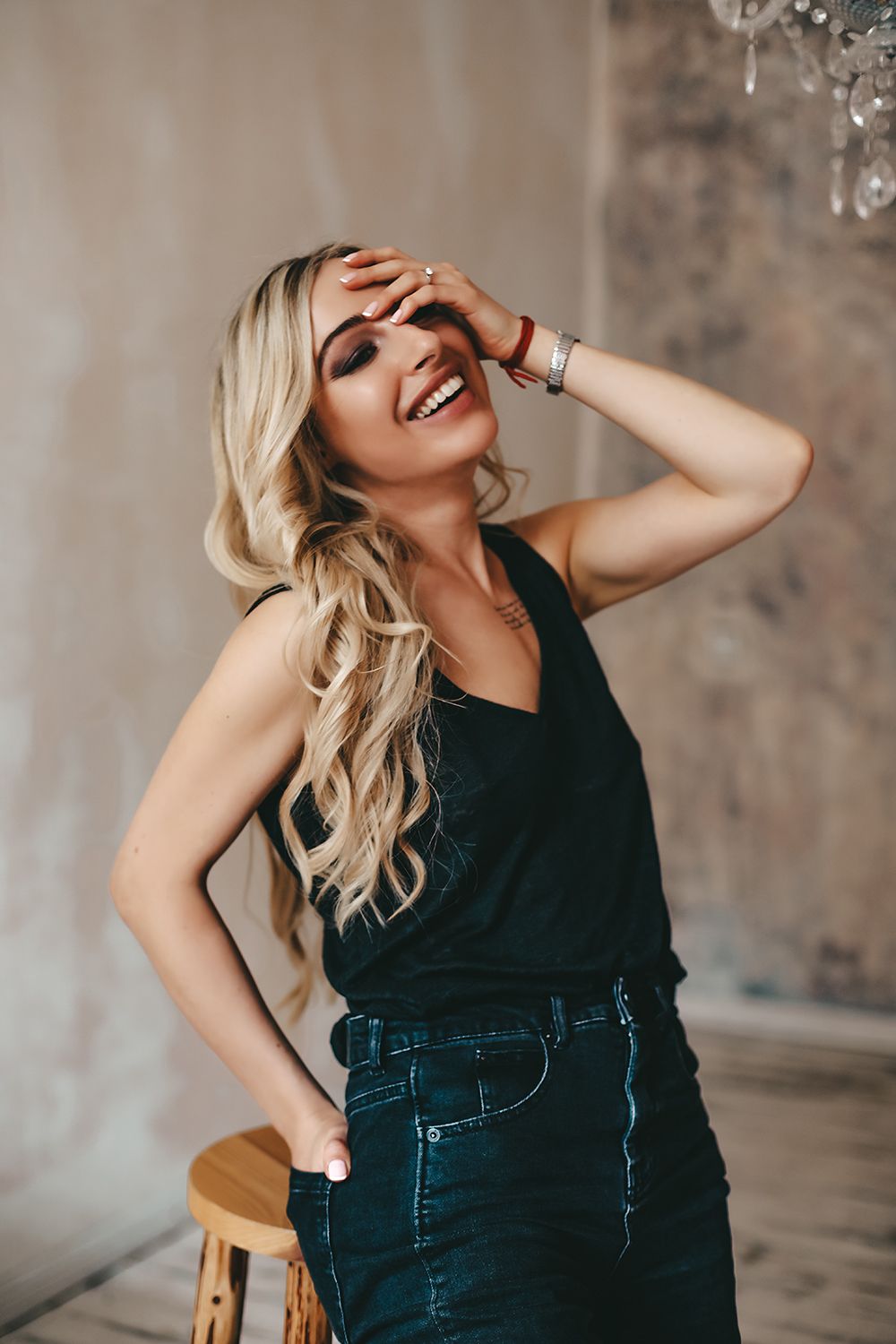 Elina (PA Real Life/@dmitina_photography)
Online research helped her find other people who had taken up the "no spend" or "no shopping" challenge.
Reading their testimonials, she realized that not only would she save money, but she would also help the environment.
According to the charity Waste and Resources Action Programme, $170 million worth of clothing ends up in landfills every year.
The charity's 2017 "Valuing Our Clothes" report revealed that the annual footprint of UK household's newly bought clothing, along with its washing and cleaning, is estimated to be equivalent to carbon emissions from driving an average modern car for 6,000 miles and filling over 1,000 bathtubs with water.
"I read up as much as I could about fashion waste," said Cernakevica. "It was uncomfortable, but I wanted to teach myself as much as possible."
"I had to ask myself – was I really okay with contributing to that much waste, to exploited workers being subjected to horrendous conditions, just so I could have a t-shirt for £20? The answer was no."
"Some people doing the challenge only ban themselves from buying new items, and will still comb thrift stores or charity shops," she said.
"That's great if that works for them, but I knew I'd still be the same – chasing that bargain and that material gain, so I don't allow myself to even shop second hand."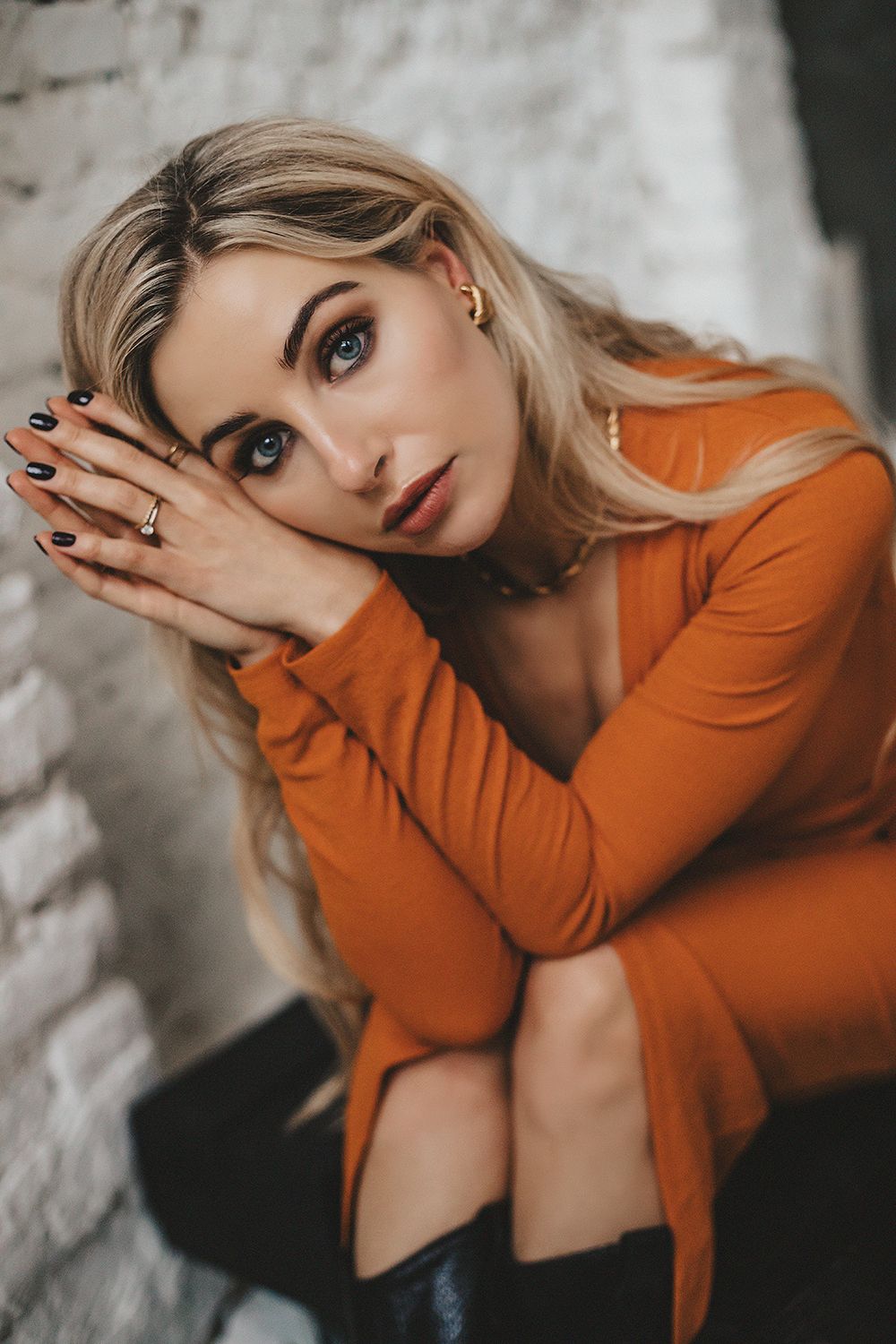 Elina (PA Real Life/@dmitina_photography)
"I haven't had to buy make-up yet, which shows you just how much I had," she said. "I donated some of my clothes to charity, but didn't want to clear out too much in case that made me think, 'I have all this space now – time to fill it back up.'"

"I also figured that, if these items had been produced and I'd spent money on them, I wanted to get as much wear out of them as possible."
To keep herself on track, Cernakevica set up an Instagram page about her progress, hoping to inspire others to be more mindful of excessive spending and fashion waste.
She is hoping that the money she saves will go towards something more productive, like finding a new hobby, but has also found that she is spending less time on her phone, which has improved her sleep and overall wellbeing.
"I deleted all my shopping apps, so my screen time is right down," she explained.
"Not only am I sleeping better, but I'm also more 'in the moment.' Where I'd usually have my head in my phone, I'm now looking up at the world, taking in the things around me, or striking up conversations with people."
"A huge turning point for me came during the sales at the end of January. Usually, I'd be stressed out and focused on finding myself a bargain but I was finally free of that world," she continued.
"It wasn't my problem anymore. Instead, I could relax and spend quality time with friends, rather than constantly scrolling on my phone or breaking off our days out to pop into a shop for a browse."
Cernakevica is speaking out about her own shopping problem in a bid to encourage others to be more mindful of waste and unnecessary consumption.
"Now I think about things like just how much single use plastic would've gone to waste packaging up all the items I'd order. To anyone out there thinking of ordering something online – especially now – I would say to stop and ask yourself, 'Do I really need this?'" she continued.
Finally making the distinction between what she wants and what she needs has led to a massive change for the better in Cernakevica's mindset.
"The whole purpose of this – more than saving money – was to change my way of thinking, and I've achieved that. I now know that there are better ways to cheer myself up than to splurge money on something I'll only use a handful of times until it goes out of style," she said.
"I'm better at connecting with people now and with asking myself what's going on in my mind underneath everything else that's making me unhappy, and making me feel the need to spend to keep up."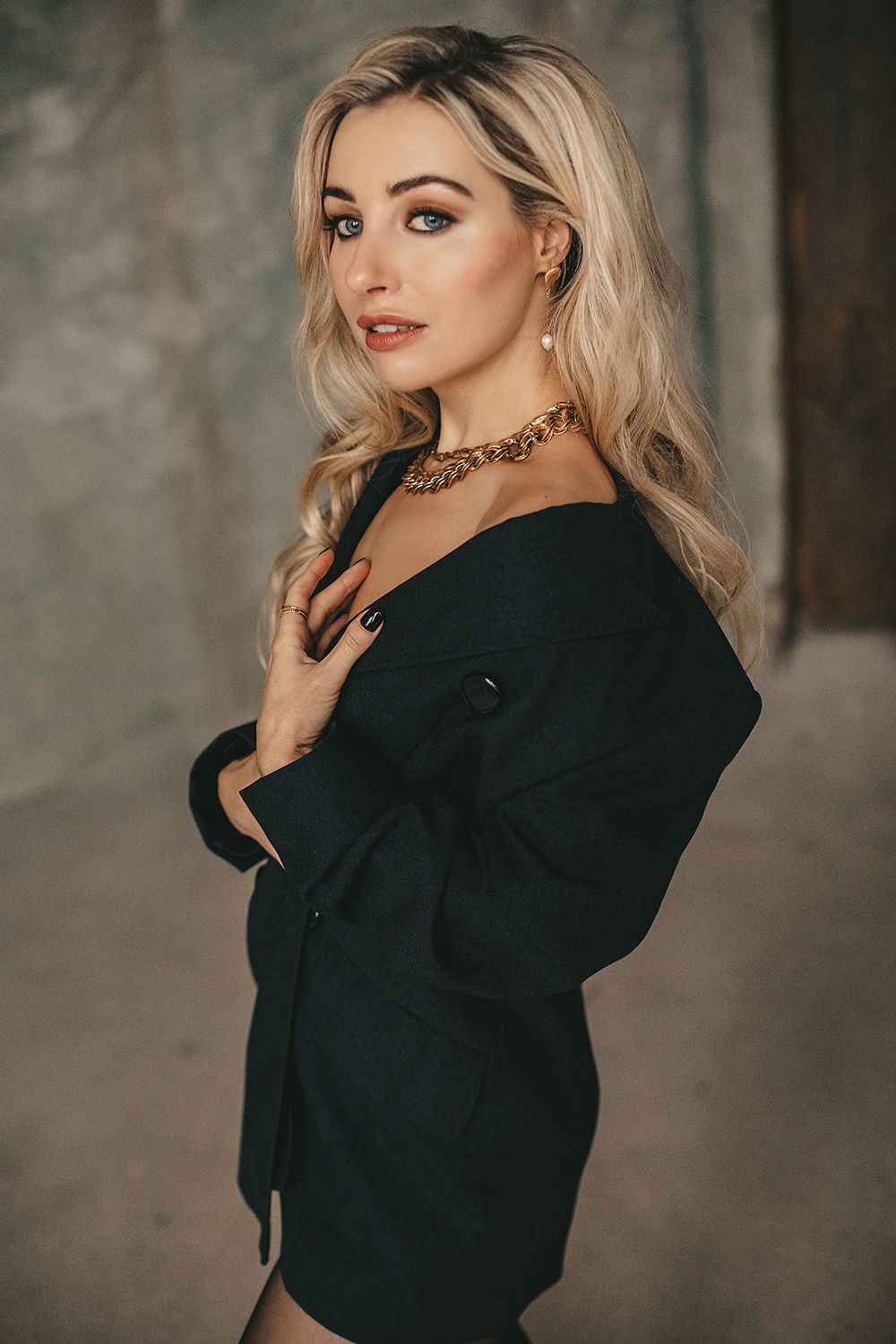 Elina (PA Real Life/@dmitina_photography)
"To help the environment, we need global change, but that comes from lots of individual actions, and everybody doing their own little bit to cut down on waste and reduce what we're using," Cernakevica concluded.
"Life for me is no longer about what I can get – it's about what I can give."