Billie Eilish will not stand for trolls calling her a "sellout."
The Grammy winner recently took to her Instagram stories to call out haters who are shaming her for dressing in more "feminine" clothes, noting that she can't win with them regardless of how she decides to dress.
In a series of four stories, Eilish blasted commenters of her Instagram posts who "obliterated" her for dressing in baggy clothing only to call her a "sellout" for "wearing anything remotely feminine or fitting."
The "Bad Guy" singer first wrote:
"Letter to some comments I be seeing sometimes..."

"I spent the first 5 years of my career getting absolutely OBLITERATED by you fools for being boy ish and dressing how i did & constantly being told i'd be hotter if i acted like a woman."
"and now when i feel comfortable enough to wear anything remotely feminine or fitting, i CHANGED and am a sellout ... and 'what happened to her' oMg iT's nOt thE sAmE biLlie she's just like the rest bla blah… you guys are true idiots."
"LOL. i can be BOTH you f**king bozos. LET WOMEN EXIST!"
@billieeilish/Instagram
She followed up with:
"FUN FACT! did you know that women are multifaceted!!!!!??? shocking right??"
"believe it or not women can be interested in multiple things."
@billieeilish/Instagram
The "Ocean Eyes" singer added:

"Also that femininity does not equal weakness???!!!! omg?! insane right? who knew??"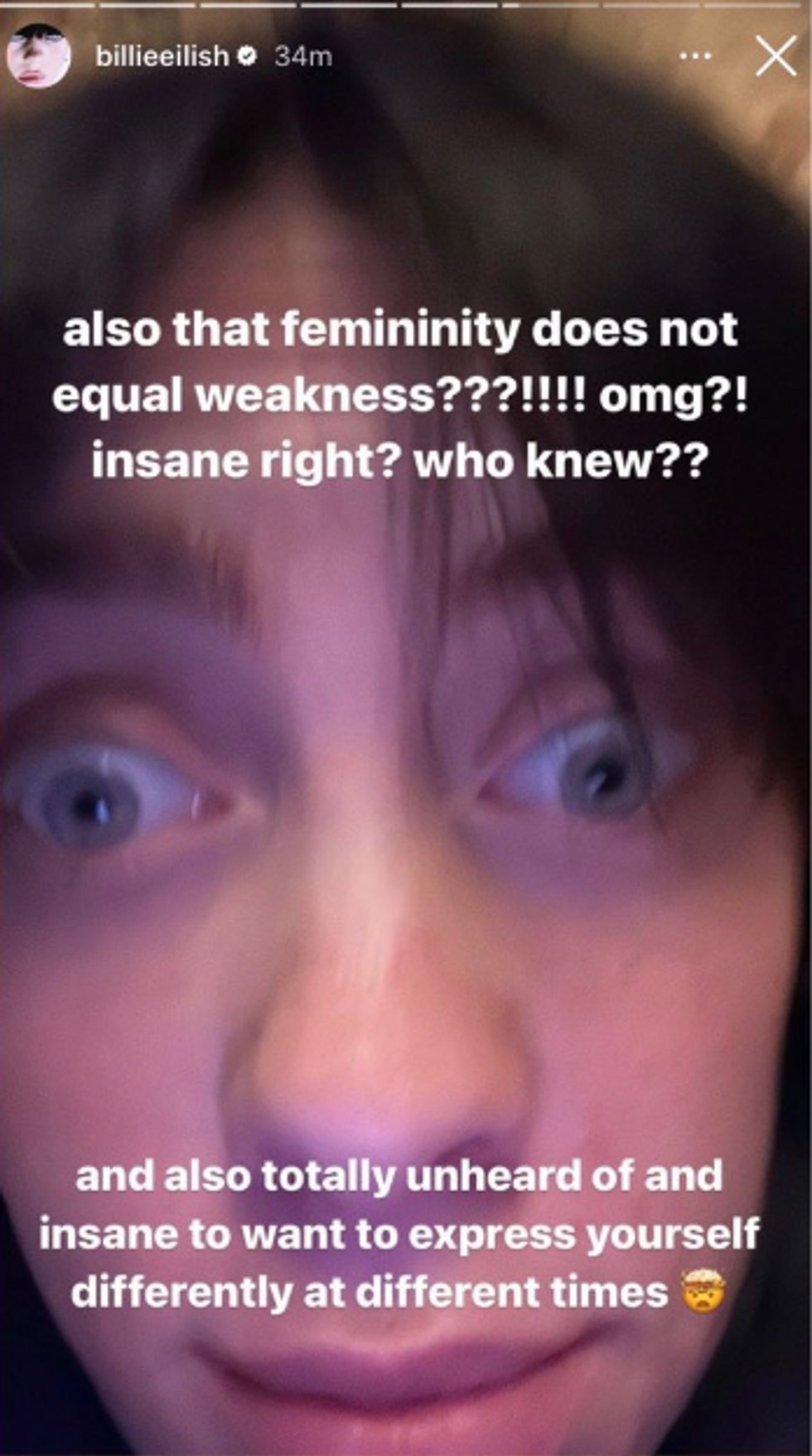 @billieeilish/Instagram
The Grammy winner finished her thought on the topic with:
"Suck my absolute c*ck and balls you women hating a** weirdos."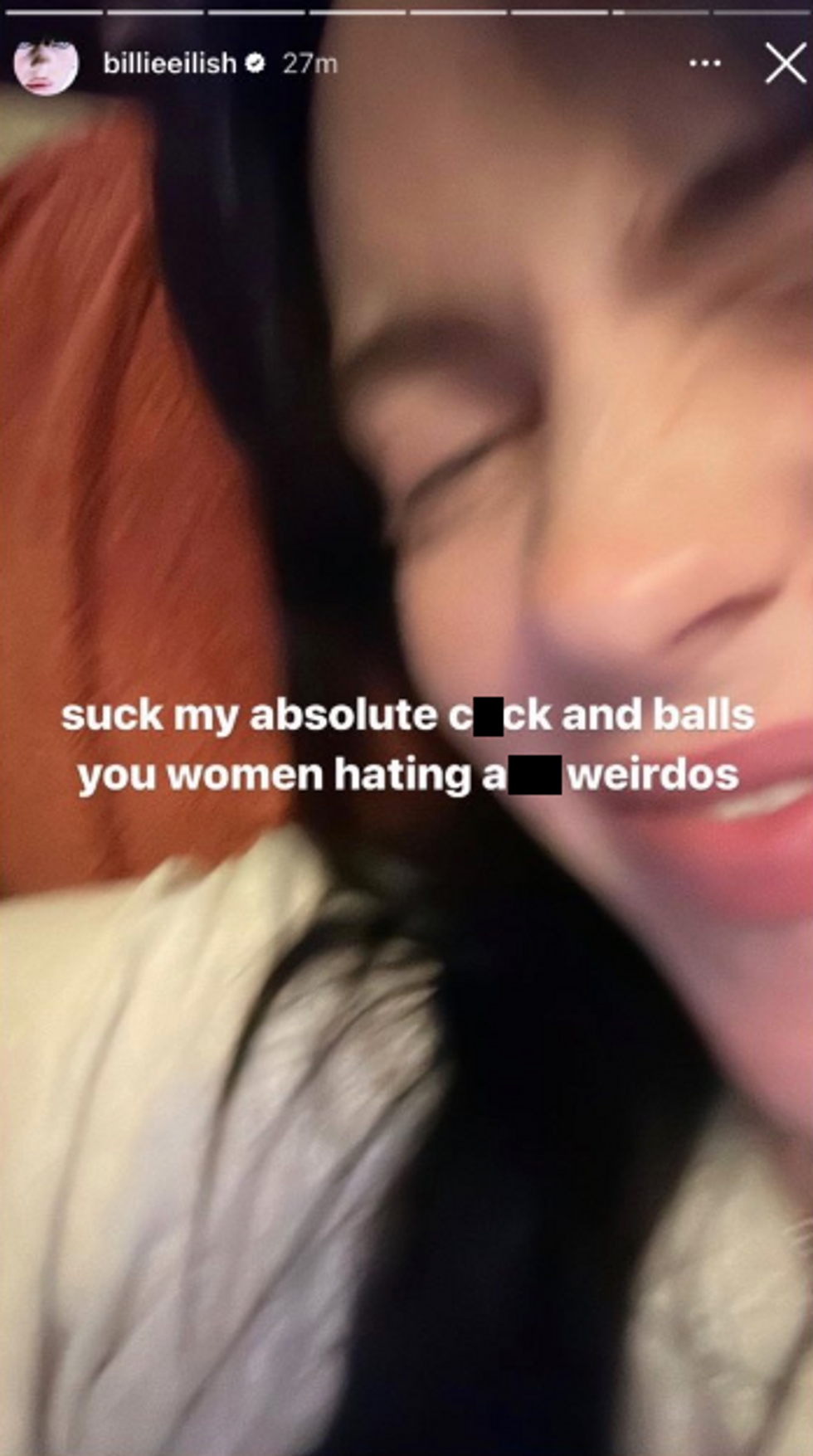 @billieeilish/Instagram
People on social media applauded the singer for speaking out against her critics, noting the opinion that should matter is her own.
Eilish is no stranger to being criticized for the way she dresses, and while her style may change, her stance on the subject has not wavered.
In 2021, she told Vanity Fair:
"Dress how you want, act how you want, talk how you want, be how you want."
"That's all I've ever said. It's just being open to new things and not letting people ruin it for you."
Wise words.