The star-studded cast of the upcoming Oceans 8, starring Sandra Bullock as the titular super-criminal, also features pop mega-star Rihanna as one of the 8 women aspiring to rob the Met Gala of its most valuable jewels. Though she may be higher billed in the movie, Emmy-winning actress Sarah Paulson was the one with some serious butterflies when her co-star was on set. To promote the new movie, she appeared on The Ellen Show and told DeGeneres all about it.
---
Apparently Paulson was so excited to be around the one, the only Rihanna, that Sandra Bullock had to tell her to cool off:
It was sort of a daily struggle not to embarrass myself because every time I looked at her, I was like, 'Work, work, work, work, work, work.' It's just deeply nerdy, and [Sandra Bullock] would just constantly look at me like, 'Hey, dial it down. Just stop.' And I'd be like, 'What? I gotta just do it.'

Paulson even came of with a bit she KNEW Rihanna would love! What if she wrote songs off the top of her head for the 9-time Grammy winner?
She'd be like, 'No … I really need you to stop singing.' She thought my lyrics weren't so bad but my melody was terrible. And she gives great side-eye, so the minute she does it, you're like, 'I'm really sorry.'
@TheEllenShow @MsSarahPaulson @rihanna 🤣 Every time @MsSarahPaulson makes the awkward Met Gala Face it makes me thi… https://t.co/amqrykvwFL

— Christine Hughes💋 (@Christine Hughes💋) 1526348737.0
Fortunately, over the course of a long shoot, Paulson and Rihanna got to know each other a little better. They even hung out together and watched Madonna at the Met Gala!
Madonna's special performance watching by Rihanna and Sarah Paulson and many more! #METGALA https://t.co/DvJJ0s9qRS

— Rihanna Facts (@Rihanna Facts) 1525927132.0
When DeGeneres asked if she and Rihanna are pals, Paulson finally got to say:
Yeah, we're best friends.
Dreams do come true, people! Follow them!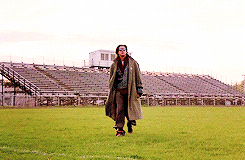 H/T - Huffpost, Getty Images, Getty Images