Sources within Google have revealed that ads linked to Russia have been found on their various platforms, including YouTube and Gmail.
The company unofficially joins Facebook and Twitter in recent revelations of attempted election meddling by Kremlin-backed trolls who spent tens of thousands of dollars on ads in an attempt to spread disinformation. The Silicon Valley giant is in charge of the world's largest online advertising business, while YouTube is the largest online video website, with plenty of ad content viewed by millions each day.
---
While Google has not gone public with the revelations, they have been vocal about not being affected by the meddling on their platforms in the past. Google spokeswoman Andrea Faville told the Washington Post just last month that Google is "always monitoring for abuse or violations of our policies and we've seen no evidence this type of ad campaign was run on our platforms," but they agreed to do an internal investigation anyway.
On Monday, they released a statement saying: "We have a set of strict ads policies including limits on political ad targeting and prohibitions on targeting based on race and religion. We are taking a deeper look to investigate attempts to abuse our systems, working with researchers and other companies, and will provide assistance to ongoing inquiries."
While the problem doesn't appear to have been as widespread as the one affecting Facebook, which saw $100,000-worth of ads touting Donald Trump, Bernie Sanders, and Jill Stein, as well as ads promoting racial and immigrant animosity, it's no less alarming.
The ads appear to have come from sources other than the Internet Research Agency, a Kremlin-backed troll farm that controlled at least 470 Facebook profiles and pages, leading many to believe that the problem is more widespread than initially thought.
Facebook, which turned over around 3,000 IRA-linked ads to investigators, has even ramped up its investigation into an additional 2,200 ads that seem suspicious. "We also looked for ads that might have originated in Russia — even those with very weak signals of a connection and not associated with any known organized effort," they said last month. "This was a broad search, including, for instance, ads bought from accounts with US IP addresses but with the language set to Russian — even though they didn't necessarily violate any policy or law. In this part of our review, we found approximately $50,000 in potentially politically related ad spending on roughly 2,200 ads."
And while Trump supporters find it hard to believe that ads could influence an election:
Many more are disturbed by the news:
Apparently nobody is immune: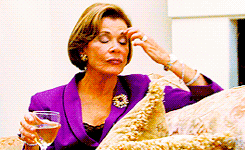 Please SHARE this with your friends and family.
H/T: Washington Post, New York Times, Twitter