When parents are asked what it's like to have children, they'll often say their kids are great and they would do anything to make them happy.
But when it comes to Moana and Black Adam actor Dwayne "The Rock" Johnson, he's not kidding.
From singing a special song for his daughters to make hand-washing during the pandemic a little easier to valuing the importance of quality time, Johnson tends to practice what he preaches.
But he may have hilariously bitten off a little more than he could chew when he recently agreed to let his daughters give him a makeover shortly before a Zoom meeting.
In a video he recently shared on Instagram, The Rock clearly wasn't fully aware of what he had signed up for.
You can watch the video here:
Johnson could first be heard reminding his daughters he needed to get ready for an important meeting, followed by assurances he was wearing enough makeup.

Each of his comments was met with peals of laughter and more makeup added on top of his head and to his face.
As it turned out, he didn't know that lipstick isn't always the easiest to remove, and his head was covered in it.
Johnson's Instagram caption read:
"Daddy, can we give you a makeover?"
"No baby, Daddy has a Zoom meeting in 10 minutes."
"PLEASE, it'll be quick!"
"Okay, but make it quick. Only do my nails and make me look handsome."
With laugh-crying and lipstick emojis, Johnson added:
"Zoom meeting [is] canceled."
"My two tornadoes point and laugh uncontrollably with no mercy judgment."
"I spent an hour TRYING to scrub lipstick off my head and face, because unbeknownst to me, this s**t stains the skin."
But true to Johnson, he added another laugh-crying emoji along with an emoji raising his hand in the air.
"Hey, there'll be a time down the road when this stuff won't matter to them anymore, so sign me up. Daddy's in."
Viewers were left laughing and feeling those familiar heart-warming tingles.

@therock/Instagram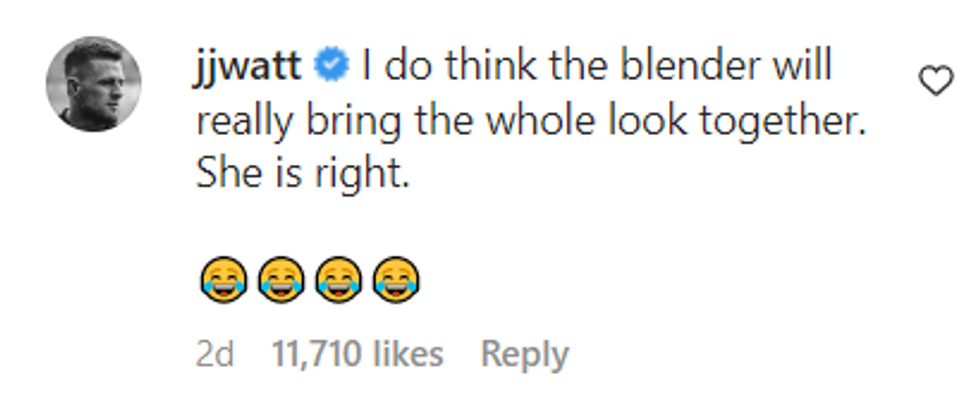 @therock/Instagram

@therock/Instagram

@therock/Instagram

@therock/Instagram

@therock/Instagram

@therock/Instagram
While parents are bound to have tough days with their children, it's important to remember special moments like this.
Even if they lead to some stained pink skin or a canceled Zoom meeting.
The skin will clear and the meeting can be rescheduled.
They're only young for a little while.