If you think things are bad now, just be happy you weren't trying to get by in 536 A.D.
---
Scientist recently named 536 A.D. the worst year to be alive in the history of the world. Dang, they didn't even to deal with Donald Trump's tweets and it was still the worst? Things must have been epic.
Michael McCormick, a medieval historian and archaeologist sure thinks so, he told Science Magazine this week:
"It was the beginning of one of the worst periods to be alive, if not the worst year."
So what was causing all this misery? It seems a volcanic eruption created a massive cloud of ash blocking out the sun across Asia and Europe and casting darkness over the planet which in turn caused temperatures to drop, crops to die and people to starve. Yikes. And here we thought Russian collusion was a drag.
Science has spoken but Twitter has other ideas.
@CNN They clearly haven't heard of the "weird flex" meme so don't know that it's 2018

— L.A. Matthews (@L.A. Matthews)1542787307.0
@CNN 2018 says hold my beer

— pjeanne (@pjeanne)1542795960.0
@CNN Ehh, still not worse than going through the @realDonaldTrump presidency

— Josh Stillman (@Josh Stillman)1542788232.0
@CNN @JeffTanchak19 You are here, but, wasn't it 2016 ? https://t.co/TKGYYtCDyz

— Kevin Harrington (@Kevin Harrington)1542805564.0
@CNN They should see my timeline. https://t.co/OEpXhYXHif

— Romaine Catapult (@Romaine Catapult)1542787710.0
@CNN Well, 2018 hasn't exactly been a picnic either..

— Lauren (@Lauren)1542789148.0
@CNN The dinosaurs would disagree...

— Michael Krinks (@Michael Krinks)1542794472.0
@CNN The year McConnell was first elected

— Steve Tyndall (@Steve Tyndall)1542792952.0
@CNN Do they know who the President of the United States is in 2018...?

— Alex Sloan (@Alex Sloan)1542787600.0
Just when you thought it was bad enough, here's some sobering thoughts.
@CNN That is until the Yellowstone Caldera erupts. Pompeii will be like a cheap 4th of July fountain sparkler when… https://t.co/Jo3RFlGh3B

— Robert G. (@Robert G.)1542787656.0
@LinuxProgrammer @CNN @FlyByAsteroids But Yellowstone lets it's pressure out through huge number of geysers and mud… https://t.co/PJRiEJVFYs

— Global citizen (@Global citizen)1542854854.0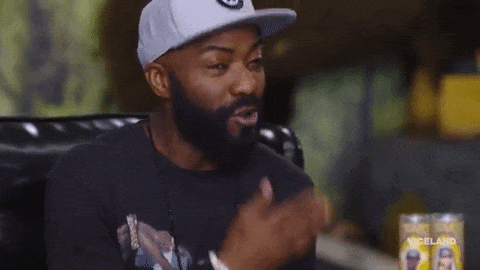 media.giphy.com
@CNN This is objectively true. If you look around at everyone who was there at the time, you'll find they're all dead,

— John Mangrum (@John Mangrum)1542791126.0
Well, you can't really argue with that logic.