Nowadays, reporters who are self-isolating or in quarantine are doing their best to deliver content from their homes.
Kitchens and bathrooms have become makeshift studios for reporters who are ensuring the show goes on.

---
Melinda Meza of Sacramento's KCRA3 in California – which is currently in lockdown due to the pandemic – should have double-checked her surroundings before filming a live broadcast while cutting her bangs in the bathroom.
It didn't take long for viewers to notice that someone was in the background reflected in the steamy bathroom mirror.
The NSFW area has been censored in this screenshot.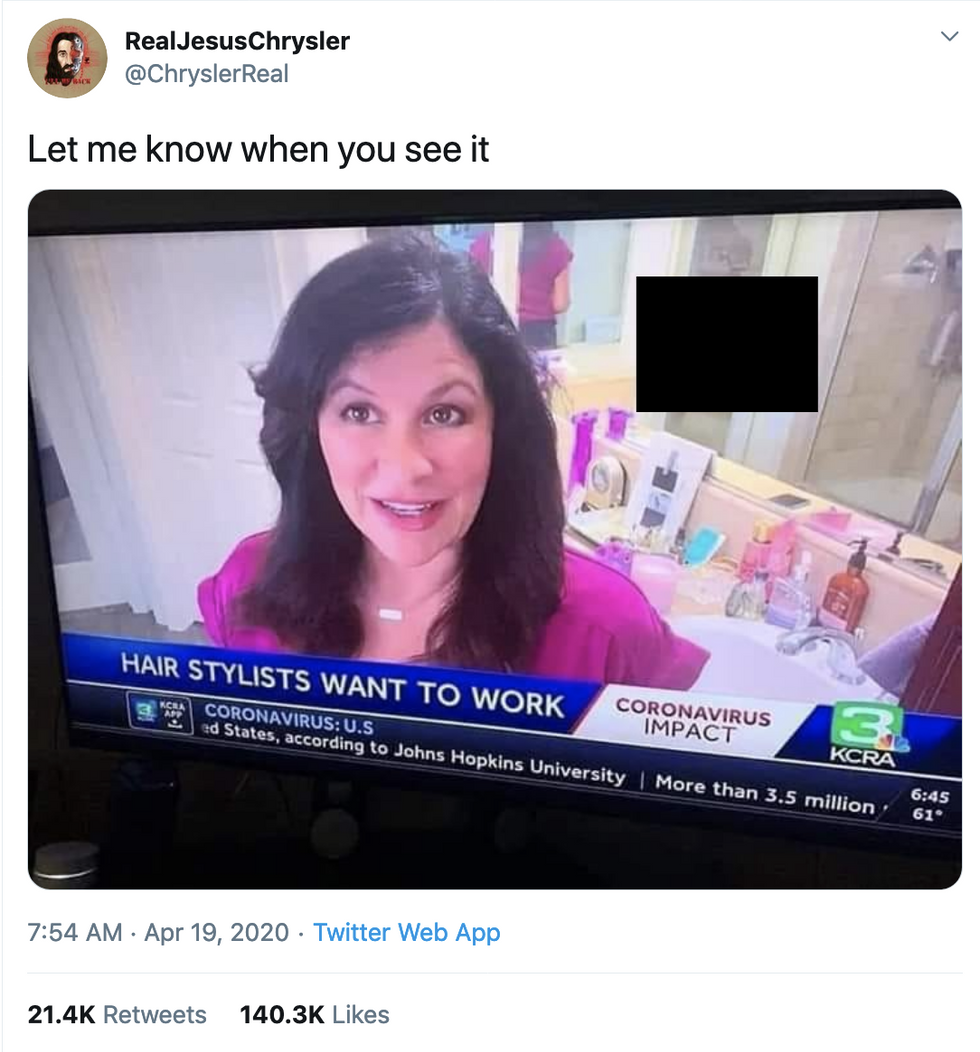 @ChryslerReal/Twitter
The non-censored tweet can be accessed by clicking on the link accompanying the screenshot above.

The man visible in the mirror was believed to have been Meza's husband, Mike de Lambert, with whom the reporter had been married since 2004.
The segment was titled "Hair Stylists Want to Work," which covered beauty industry experts being out of work, leaving many people resorting to keeping up with appearances on their own at home.

Another woman in the segment mentioned that beauty experts definitely "want access to their services."

Then Meza signed off by trimming her own bangs and saying:
"…so people won't have to do this much longer."
Little did she know she was giving a little peep show of her husband – who appears to have momentarily turned off the shower to prevent background noise and stood in a profile revealing his member.

Oops.

@Miss_Orinda7/Twitter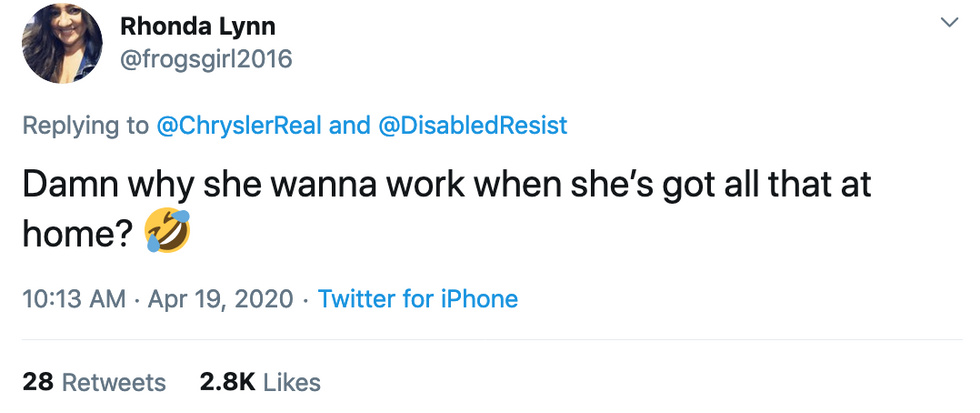 @frogsgirl2016/Twitter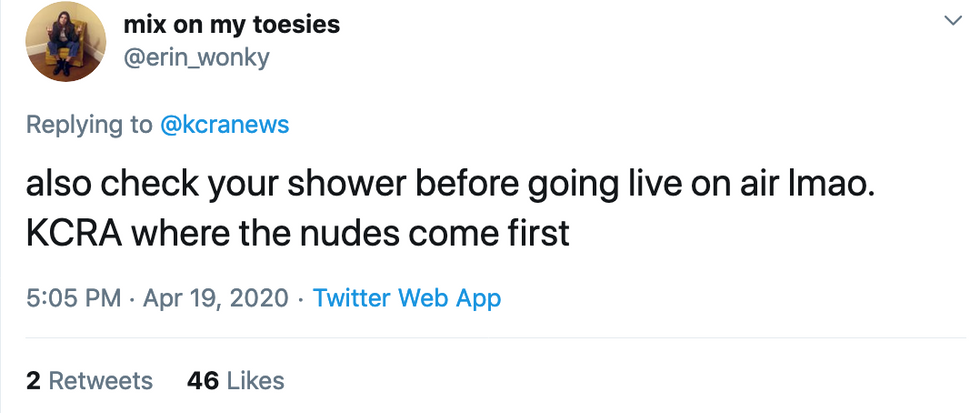 @erin_wonky/Twitter
It took a while for this user to notice what the fuss was about.

@LuciaRendn4/Twitter
Users had fun speculating on whether or not the racy shot was deliberate.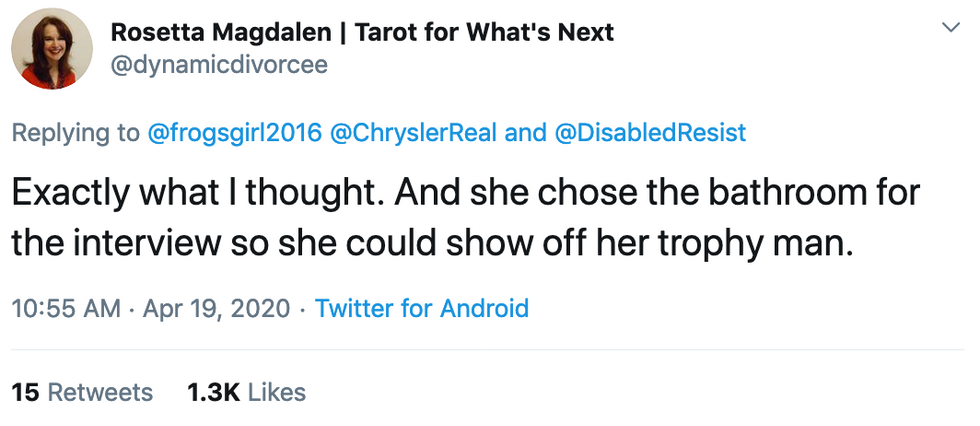 @dynamicdivorcee/Twitter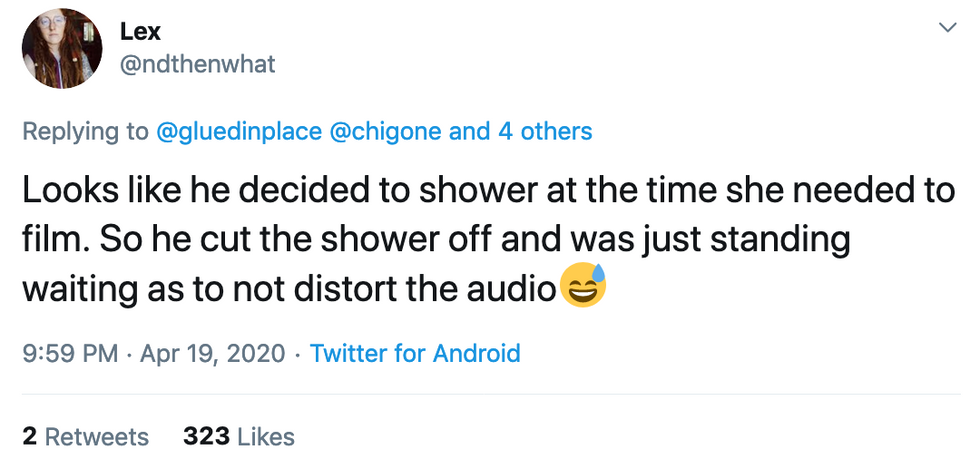 @ndthenwhat/Twitter
A couple of gentlemen viewers felt they were being sized up.

@historydude74/Twitter

@FernandoAQuezad/Twitter
Here is how the couple would appear in public.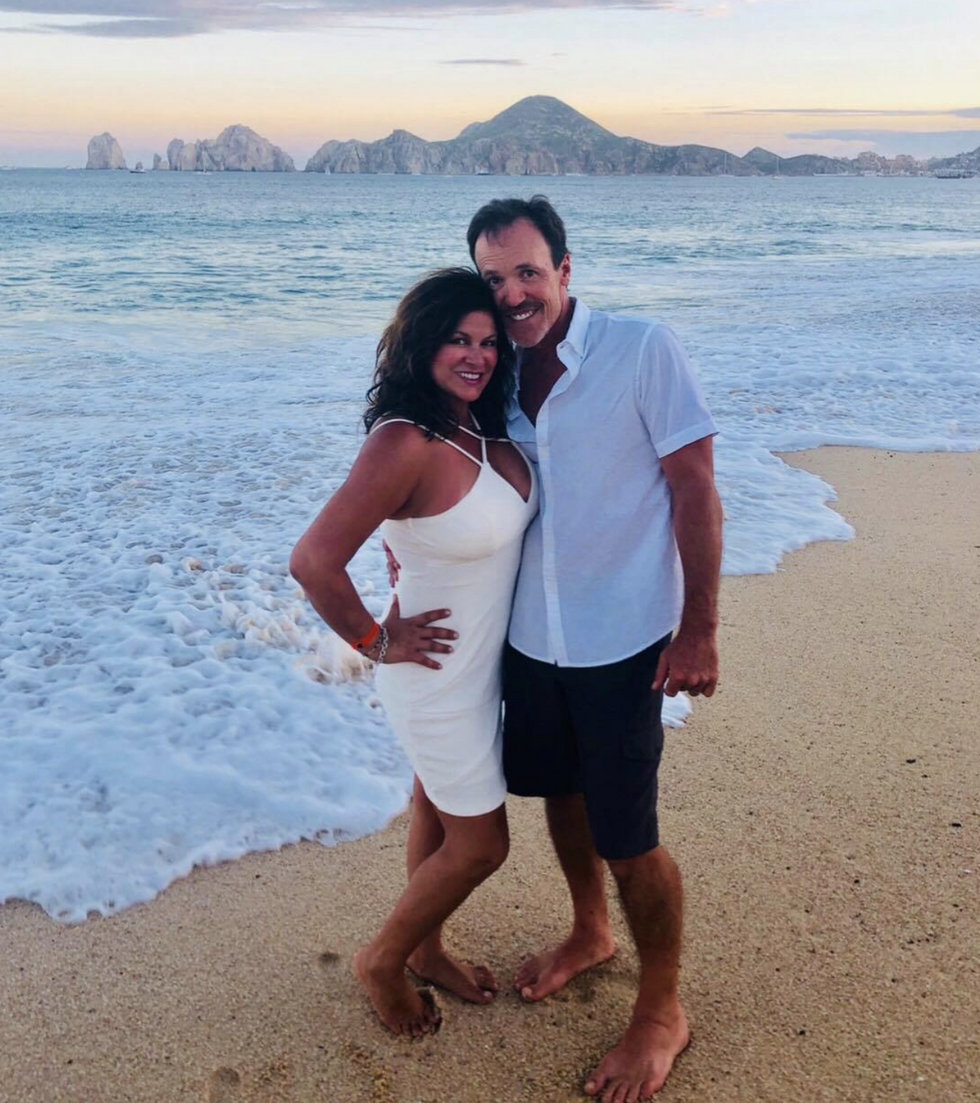 Melinda Meza/Facebook
You can view the segment on YouTube by clicking on this link.
Here's a shout out to KCRA 3 and their reporters for giving us their very revealing reports from their homes.