A picture of the Duke of Cambridge—Prince William—receiving his first shot of the vaccine had people's eyes popping out of their heads ogling his royal firearms.
And we don't mean his pistol collection.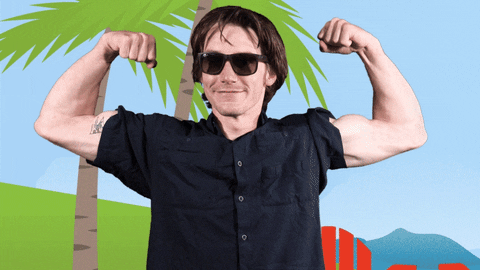 Giphy
The shot showed William having an extremely built bicep/tricep combo, which definitely turned Twitter's "thirst" valve on high.
The vaccine program in the UK is admittedly a bit further behind the US, with the UK only recently opening up vaccinations to people aged 36 and over.
Growing concerns about the Indian variant in the UK have sparked fears of a new lockdown.
Prince William joins some of the other royals, including the Queen, the late Prince Phillip, and Prince Charles and wife Camilla, in receiving a dose of the vaccine.
The UK has administered around 57.8 million vaccine doses.
It is unknown if Duchess Kate Middleton of Cambridge—who is 39—also received her first shot or not.
Either way, no other UK royal has shown guns quite like these.