Tag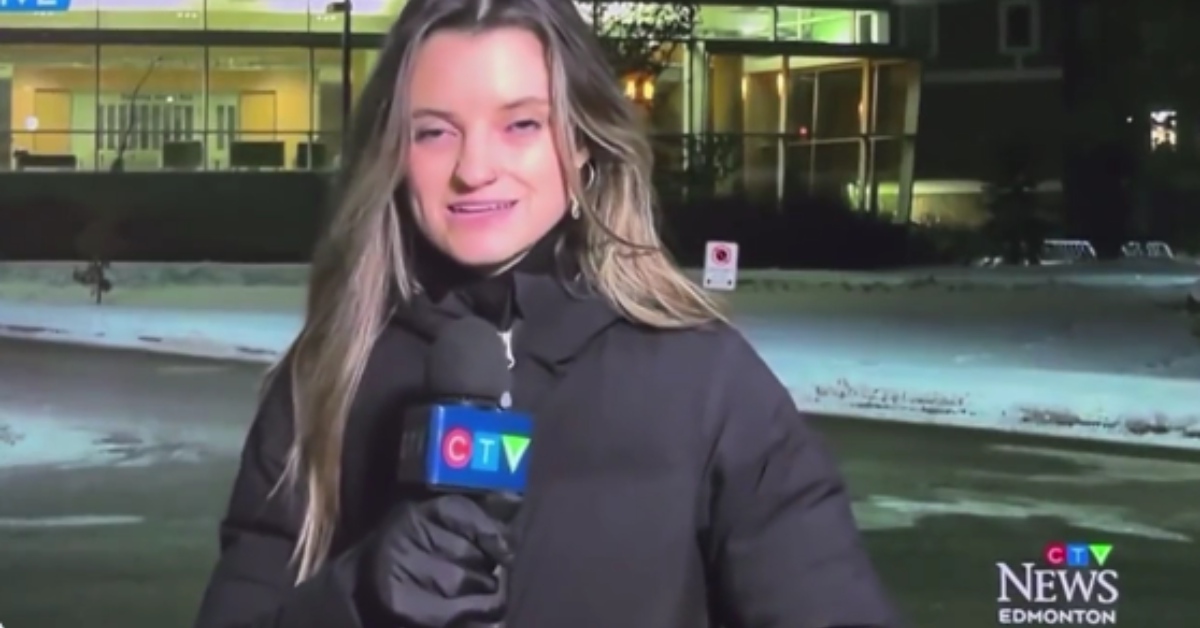 @mikesington/Twitter
Canadian television reporter, Jessica Robb, had an on-air medical emergency during one of her reports. You would think that would mean people would rally around her to help her and give her support.
Unfortunately, you'd be wrong.
Robb faced an overwhelming amount of hatred on social media after the incident. Robb works for CTV network in Edmonton, Alberta. She was delivering a report when her speech stalled and she became unsteady on her feet.
In the video, you can hear Robb apologize to one of the anchors.
"Sorry, Nahreman. I'm not feeling very well right now and I'm about to ..."
Robb's body wobbled a little before the camera cut away.
The anchor told viewers they will make sure Robb is OK.
"We will make sure that Jessica is OK, and we'll give you guys an update a little bit later."
In a later update viewers are told Robb is resting.
You can see the video here:
Instead of the outpouring of support Robb should have gotten from her fellow humans, she received a lot of hate and speculation about what happened from anti-vaxxers.
Robb was forced to respond to the hate with a statement where she confirmed the incident was in no way related to the COVID-19 vaccine.
She wrote:
"I have also received an overwhelming amount of harassment and hatred, tied to false theories about the reason for the incident."
"While I will not share private medical information publicly, I can say that there is no cause for concern and that my understanding of my own medical background provides a reasonable explanation for what happened."
"I can, however, confirm that the situation was in no way related to the COVID-19 vaccine."
But anti-vaxxers were undeterred.
What all of the people spewing hate seemed to be missing was empathy.
Based on Robb's statement, it is clear she has an idea what caused the medical emergency based on her knowing her own medical history.

However, even if the reaction were caused by a vaccine, a pre-disposed medical condition or any other possible reason, the reaction to another human being having a possibly life threatening medical emergency should have been support and empathy and not harassment and hate.